Congratulations!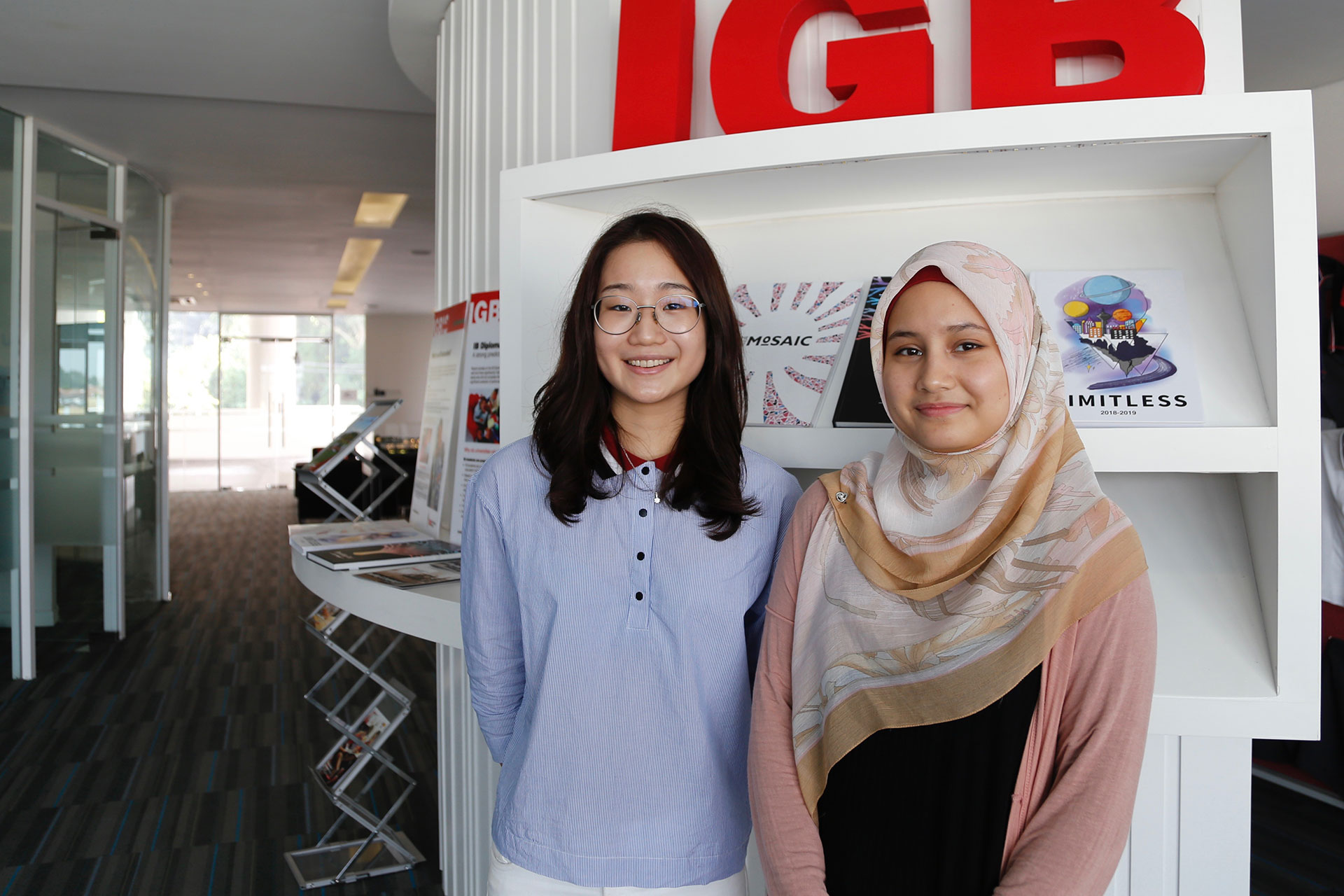 We are proud to announce that Jenny Kim (left, class of 2019 graduate) has been offered places at the 3 top non-science universities (Seoul National University, Korean University and Yonsei University) in Korea.
We are also proud to announce that Nur Shahidah binti Muhammad Nur Azmi, also a graduate… Is one of the thirty-one students selected from across Malaysia to be a recipient of a Majlis Amanah Rakyat (Mara) study loan from Prime Minister Tun Dr Mahathir Mohamad on 8th July 2019 at Perdana Putra, Putrajaya. Nur Shahidah has been accepted to University College London (UCL) to study History, Politics and Economics.
Total amount of 1 million USD scholarship offered to our students.
| | |
| --- | --- |
| Student Name | Scholarship Amount |
| Shahidah (MARA) | 24,288 USD x 4 years plus allowance |
| Johnny Looi (UBC) | Outstanding International Student Award – 15,000 (11,293.35 USD) |
| Tien Xzi Ho (SCAD) | SCAD $9,000 for an Academic Scholarship, $5,500 for an Achievement Scholarship, and an additional $3,000 Global Route 17,500 USD X 4 |
| Andrea Koid | 29,335 X 4 GrinellLewis and Clark Scholarship – 26,000 X 4 yearsNortheastern Honours Program – 100,000 USD over 4 yearsSCU Dean's Scholarship (18,000 per year x 4) |
| Esha | Miami, Ohio – 38,000 USDRochester – Scholarship – Full Tuition ($52,974, four years) |
| Alyssa | Thomas Brockway Faculty Scholarship (25,000X4 years) BenningtonEmerson – Luminary Scholarship – 18,000$ (72,000 over 8 semesters/4 years) |