Message from Mr Jason McBride, IGBIS' new Head of School.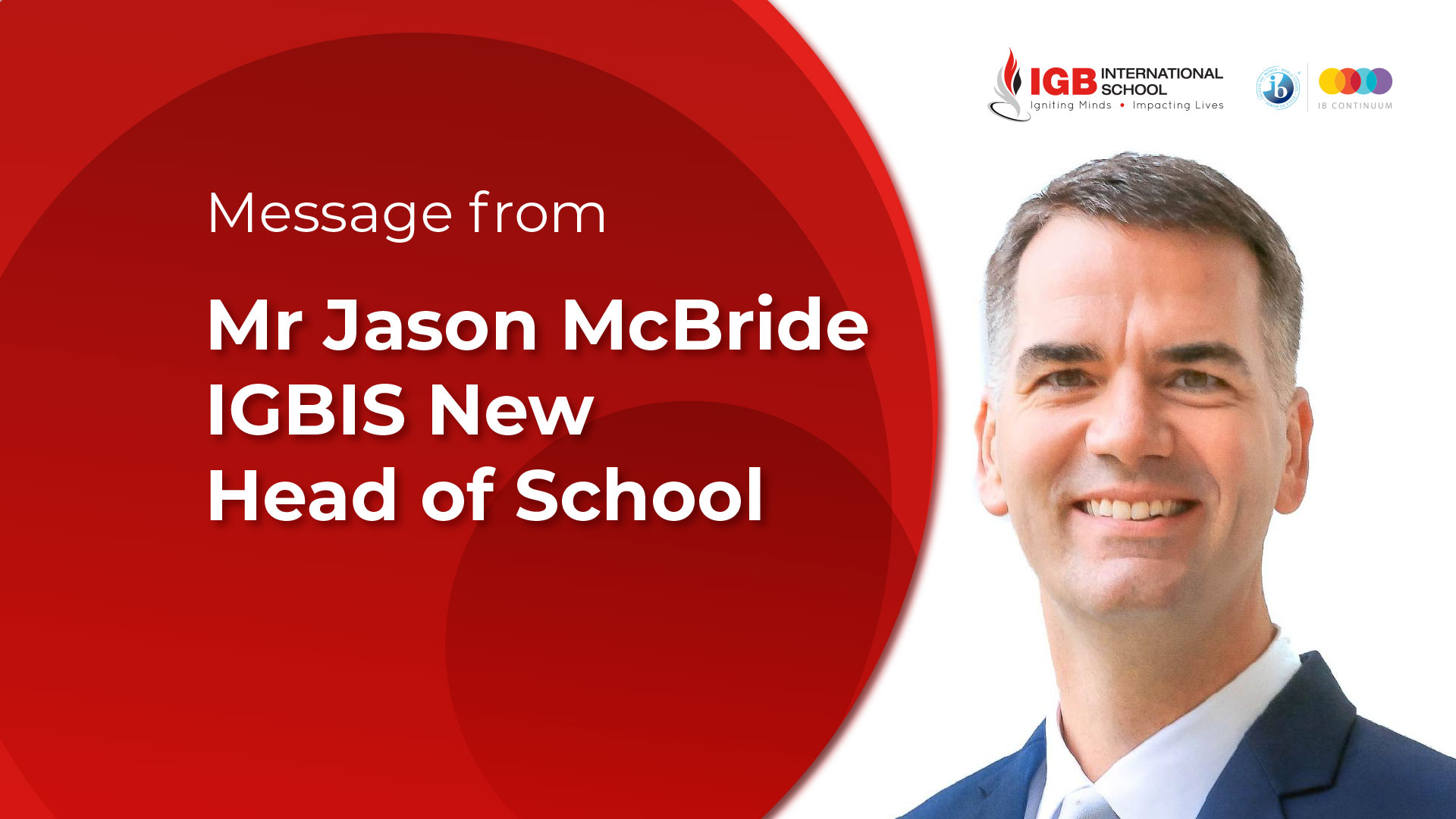 Hello IGBIS Community,
If you are a new family, then welcome; if you are a returning family, then welcome back! My name is Jason McBride and it is an absolute honour for me to be joining this community as your next Head of School. For the past several months, I have been working closely with Anne Fowles, the Board and the rest of the leadership team here at IGBIS to hit the ground running and although the school year will begin remotely with us online, I am no less excited by what this school year will bring. To start the process of building relationships with one another—the key factor in healthy, high-performing schools—I have recorded a brief introduction HERE to share a bit about me, my family and what excites me about this unique school. The world may be a little messy at the moment, but IGBIS is a place where students will continue to be known and challenged in a caring environment by incredible teachers and staff as those are hallmarks of who we have been, and who we will continue to be.

With school opening in just over a week from today, there will be a few pieces of key information coming your way in the coming days to get you ready for the New Family Orientation on Monday, August 9 and the first day of school on Wednesday, August 11. Please look for emails from both of our wonderful Principals (Mr. Simon Millward in Primary and Ms. Sandy van Nooten in Secondary) and, as well as from the Admissions team and its Director, Ms. Pat Yong.
I look forward to welcoming everyone in the coming weeks online and then in person as soon as it is safe enough to do so.
Until then, be well and take care.
Jason McBride
Head of School