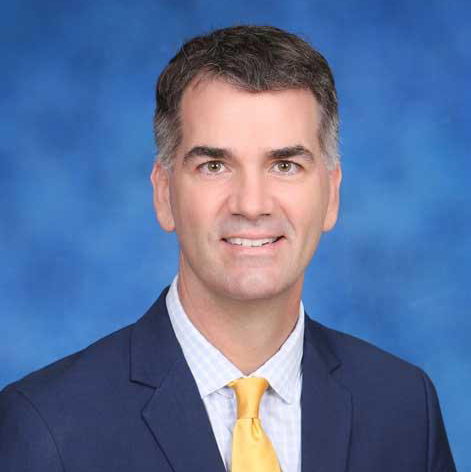 Jason McBride
Head of School
Thank you for visiting IGB International School (IGBIS) online. As the Head of School – and an IGBIS parent myself – I recognise that your family has many options for education in this vibrant city. We are excited that you are considering joining, or are already part of, our unique school.
Whether visiting us in person or getting to know us online, I hope that you also feel the sense of warmth, belonging and inclusion that our community feels each and every day. This special feeling is quite unique to IGBIS. Our incredible spirit of community built upon the diversity of our students, families and staff who, collectively, represent more than 30 nationalities. Our staff alone represent nearly 20 different nations and speak over 10 languages. These dedicated and inspiring professionals are our most important resource in helping your child or young adult become the kind of human being the world needs.
Inclusion is central to IGB International School's mission and vision, and we are proud of the commitment we have made to all of our students' needs and aspirations.
"Our aim is to ensure that every student is known, cared for, challenged and feels they belong."
We are committed to maximising the potential of all the students in our school so that they can pursue their own path forward after leaving our doors. While being immersed in our diverse community, IGBIS students develop "intercultural competence", giving them the ability to navigate and flow between and among different nationalities and complex cultural situations – and to do so with tremendous empathy, diplomacy and tact.
IGBIS is the first and only four-programme IB continuum school in Malaysia. Through the IB's philosophy and values, we develop the whole human being, an approach that's evident in how our young IB learners are confident and courageous in their willingness to question what they observe around them. Students are able to take complex and often disparate knowledge, concepts, and skills and forge these into new and unique ways of solving problems, adding value to their world. Our IB DP students graduate after completing internationally-assessed examinations, on which they routinely outperform the global IB Diploma average. While this is, of course, important to us as a school, it is far from capturing or measuring the fact they are also great human beings.
Each day we make learning relevant and exciting for students, as we continually draw connections between what they learn in the classroom and the world outside the school walls. Perhaps most importantly, we encourage our young people to reflect on their learning – and to act on it in the service of others. We believe that learning must lead to action in order to realise our goal of impacting lives and igniting minds.
I hope you are able to come spend some time with us on an in-person visit so you can experience first-hand the unique, vibrant and wonderfully inclusive community that is IGBIS. Of course, if that's not possible, we will do our best to share our passion for education with you virtually.