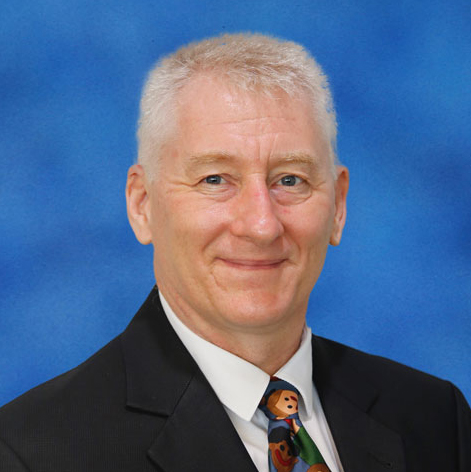 Simon Millward
Elementary School Principal
I'm honoured to work with the IGBIS Elementary team, a dedicated, passionate, and professional group of PYP educators who work tirelessly for the betterment of the students in their care. We have been purposeful in creating a caring, supportive, and inspiring environment where students feel safe in the knowledge that they can make mistakes, learn from them, and discover who they are. The relationship between home and school is vitally important to us. We want families to be a part of their children's education, learning alongside them and fostering a family atmosphere within the school.
Key features of our Primary Years Programme (PYP) are the emphasis of students as learners (agency) where they have a voice in their own education, an inquiry- based teaching methodology where students seek answers to their wonderings through the knowledge base of units of inquiry. These units of inquiry focus on 'concepts' rather than pure knowledge content. To assist students in developing their own independence as learners, we emphasise the IB's Approaches to Learning – skills described as 21st Century skills – including communication, research, thinking, social-emotional, and self management. The adaptability of using these soft skills that students will need beyond school are extremely important.

We are proud to say that we are an inclusive school. Our mission is
"To provide an inclusive learning community, embracing diversity by offering a challenging IB education which empowers its members to be caring global citizens".
Our curriculum is organised in the form of a developmental continuum, allowing students to access the curriculum at their developmental level. We establish what they know and what they can do and then we provide challenges in order to help them progress.
Finally, through all of our programmes we emphasise the IB Learner Profile, encouraging our students to embrace being communicators, courageous, principled, caring, balanced, thinkers, inquirers, knowledgeable, and open-minded. At IGBIS we encourage our students to exhibit these traits, both inside and outside the school, in the hope they will be caring global citizens that act for the betterment of others. Please enjoy getting to know us online through our website and then hopefully in person as we welcome you to campus. 
The Early Years & IB Primary Years Programme
The Early Years and Elementary School curriculum is based on the IB Primary Years Programme (PYP), which promotes the holistic development of children aged 3 - 12, addressing social, emotional, and cultural needs alongside welfare.
Extracurricular Activities
IGBIS offers a wide range of extracurricular activities and diverse athletics programmes that complement our IB curriculum, providing students with opportunities for personal development, teamwork, and growth in arts, sports, and leadership, fostering a well-rounded and balanced learning experience.