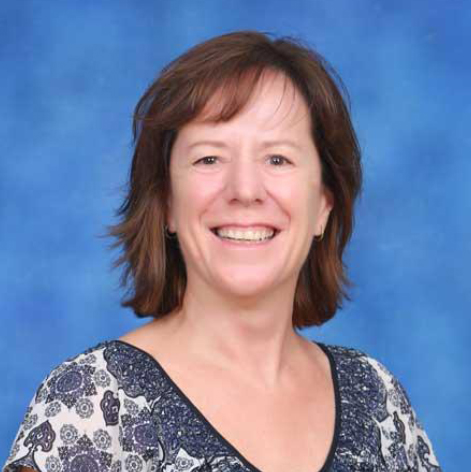 Sandy van Nooten
Secondary School Principal
Welcome to the Secondary School at IGBIS. I feel very fortunate to work with such an outstanding group of secondary students, a talented and experienced group of IB educators, and a supportive and active parent community. What's more, we get to learn together on an amazing campus where the embodiment of our motto "Igniting Minds, Impacting Lives" is regularly seen through our learning in action.
Our curriculum programmes in the international secondary school include the IB Middle Years Programme (MYP), Diploma Programme (DP) and Career-Related Programme (CP), as well as our IGBIS High School Diploma (HSD). As a school that is accredited by the Council of International Schools (CIS), the New England Association of Schools and Colleges (NEASC) and the Malaysian Qualifications Agency (MQA), our Diploma is recognised and accepted by universities worldwide. Our highly qualified staff teach across the programmes (MYP/DP/CP/HSD) and ensure a smooth transition each academic year, so that students can confidently progress through their final years in the secondary school.
As an inclusive school, we offer a variety of academic pathways for our students to meet their individual needs, so that they can continue their studies at the tertiary level or blaze their own trail in the world. These offerings seamlessly build on the approaches to learning skills (communication, research, thinking, social and self management) developed in the PYP, as students develop a sense of agency towards their learning.
"Igniting Minds, Impacting Lives" is all about taking action.
"Student-led initiatives are one of our greatest strengths, and we support a climate that fosters independence and creativity amongst our student leaders."
Whether this be through Student Council, Model United Nations (MUN) and other student-led clubs, or through our DP Community Activity Service (CAS) programme and events such as leading and organising the 24 Hour Race, our students develop a wide range of skills that will support them in their future.
The IB Learner Profile ties all of our programmes together and provides our "portrait of an IGBIS graduate": young people who are caring global citizens ready to make a positive impact on the world. Please enjoy getting to know us online through our website and then, hopefully, in person as we welcome you to campus. 
Middle Years

Programme
The Middle Years Programme (MYP) at IGBIS, for ages 11 to 16, provides a framework that fosters students' holistic development, personal identity, and academic success through a balanced curriculum and age-appropriate differentiation.
Diploma

Programme
Established in 1968 for students aged 16-19, the IB Diploma Programme (DP)  is an internationally recognised academic programme designed to meet the needs of motivated high school students, providing them with a balanced education, and facilitating geographic and cultural mobility, while promoting international understanding. A comprehensive two-year programme that enables students to fulfil the requirements of various national education systems around the world, the IBDP's curriculum model incorporates the best elements of several national assessment systems. 
Students select six courses that they study for two years while also completing a compulsory core (see the diagram above). Each course lasts two years, from Grade 11 to 12 and in May of the Grade 12 year, the students sit for the IBDP standardised, external examinations.
Career-related Programme
The IB Career-related Programme (CP) is an innovative educational framework for students aged 16 to 19. This is the newest and fastest-growing IB programme. The CP provides students with an excellent foundation to support their further post-secondary studies, as well as to ensure their preparedness for success in the workforce. The CP at IGBIS combines highly regarded and internationally recognised IB Diploma Programme (DP) courses with university-level courses and a unique CP core.