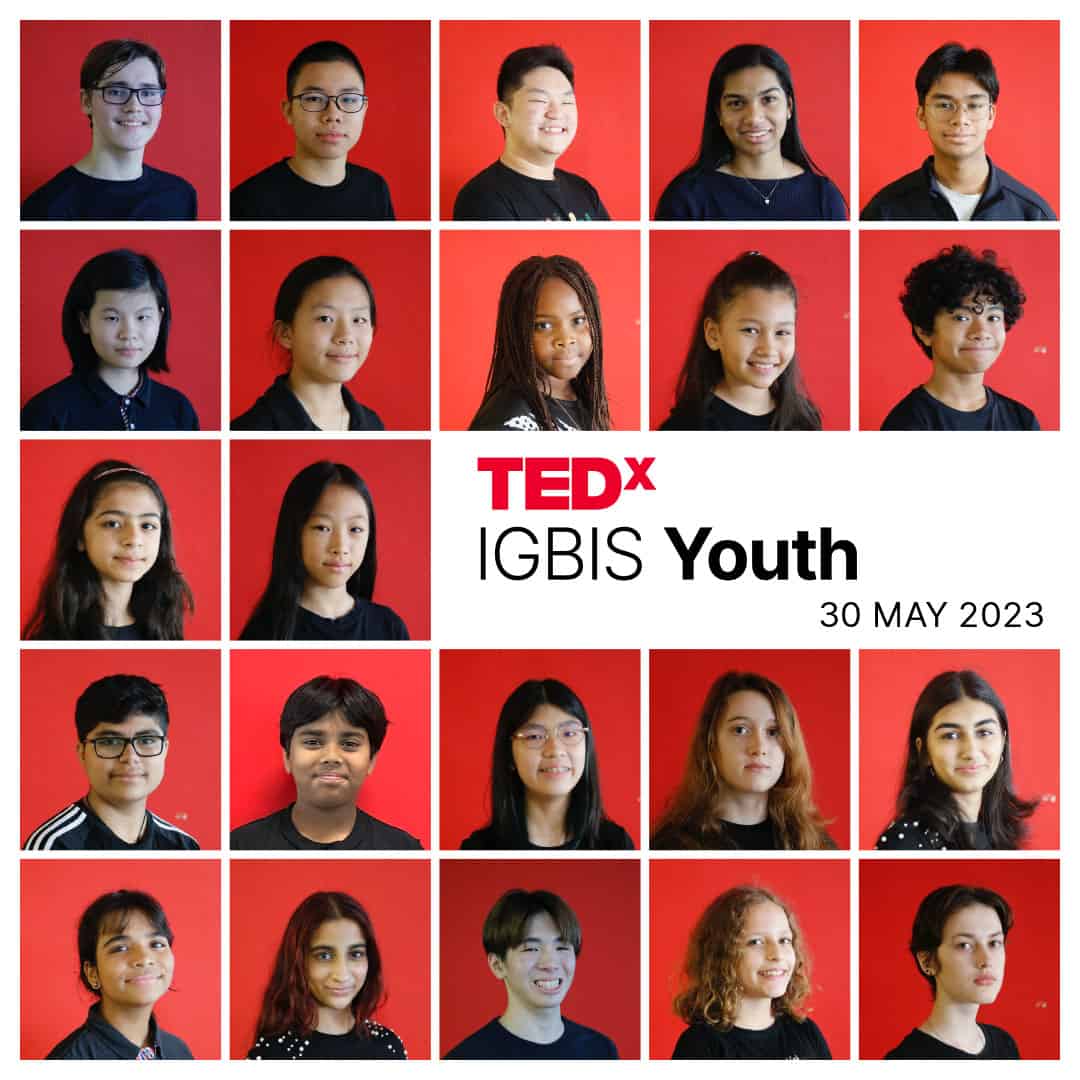 On the 30th of May, IGBIS is proud to present 22 exceptional youth speakers who will take to the official TEDxIGBIS Youth stage. These remarkable individuals will be presenting their unique ideas and perspectives on a variety of aspects of our today's lives.
TEDxIGBIS Youth is an event focused on sharing and amplifying our children's and youth's dreams, ideas, innovations and actions. Throughout the event, we will hear from speakers ages 11-18, who will share their unique perspectives, novel ideas, solutions and designs to spark our curiosity, creativity, kindness and wonder of what our futures may look like if we let Gen Z and Gen Alpha - "take the wheel".
Browse through our TEDxIGBIS Youth page for more information.