A school's curriculum, education delivery, and an environment conducive to mental and personality growth are some criteria parents will thoroughly research before enrolling their children.
Such factors greatly affect children's development and countless parents believe they have found their solution at IGB International School (IGBIS).
Among the main reasons is the school's capabilities and proven track record in providing the International Baccalaureate (IB) curriculum that is gaining traction among parents thanks to its unique approach to teaching and learning.
IB education works in a continuum, where children start with the Primary Years Programme (PYP), followed by the Middle Years Programme (MYP), and then complete either a Diploma Programme (DP) or Career-related Programme (CP).
Multiple global research studies have found that the IB continuum results in students exhibiting a significantly faster rate of development in their learning abilities, possessing a higher level of global awareness and critical thinking, and are more likely to be college ready.
IGBIS is the only school in Malaysia to offer the 4 programmes of the IB continuum.
Taking a leap of faith
Transitioning a student from a government to an international school brings along challenges such as the time needed to adjust to a new environment and teaching processes. However, IGBIS educators are always determined to ensure the time students spend in school is impactful in developing lifelong learning experiences and that no student is left behind.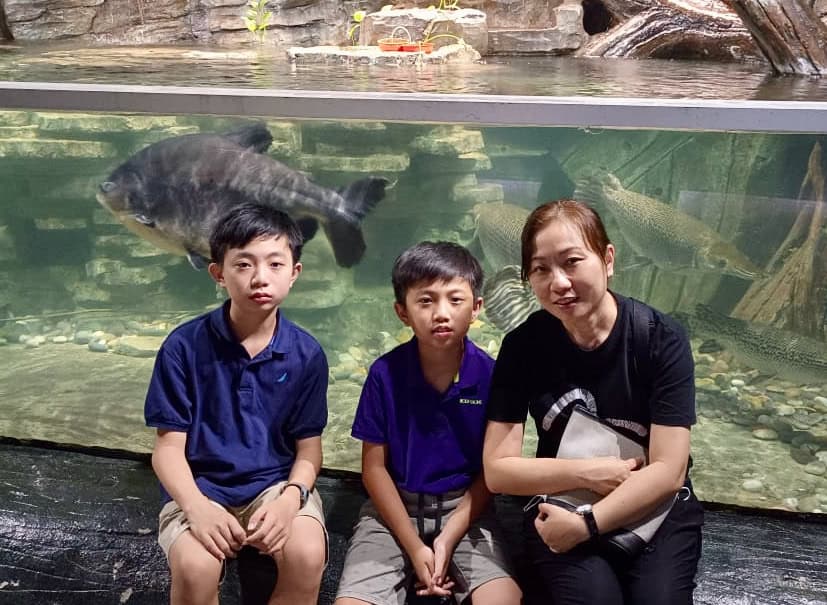 Tho Seok Bee (Joan), a mother who decided to transition her sons, Kee Zhi Han and Kee Cen Hao to IGBIS says she was most impressed when a teacher provided particular attention to the needs of one of her sons.
"The teacher's teaching method and how they handle every child is unique. For example, when my eldest son first joined IGBIS in August 2021 during MCO, all the classes were online and my son's English level was not so good. So, for that period, my son struggled to handle his tasks and that made me feel stressed too. Luckily his homeroom teacher Ms. MJ helped me and my son in his learning."
She further explains that the teachers and school personnel are always friendly and helpful. One lasting impression she had was when she was having trouble using the school's Managebac system to check on her son's learning status. The teachers were quick to reply and very welcoming in meeting her face-to-face to share more about her son's learning process.
IGBIS educators come from diverse international backgrounds, experiences and skill sets. They embody the IB spirit, as stipulated in the IBO guidelines for equity and inclusion.
These guidelines also assist IGBIS to recognise and value the diversity of students that walk through its doors and allow teachers to provide students with meaningful and equitable access to school resources.
Another aspect that influenced Ms Joan to transfer her sons is the class size at IGBIS as it plays an important role in how well knowledge is received among students.
While government schools have up to 40 students per classroom, IGBIS class populations are only up to 21 and 23 students per class at elementary and secondary levels respectively. This allows teachers to provide students with help that is tailored to their needs. Ms Joan says parents can expect healthy communication and regular updates on their children's progress from the teachers through Managebac.
Despite small numbers in each class, IGBIS students hail from 35 different countries, thus creating an environment that exposes them to international cultures and a place to build inter- and intrapersonal skills. Teamwork and communication fuel the passion to learning more than just what is written in the books.
Growing up with IGBIS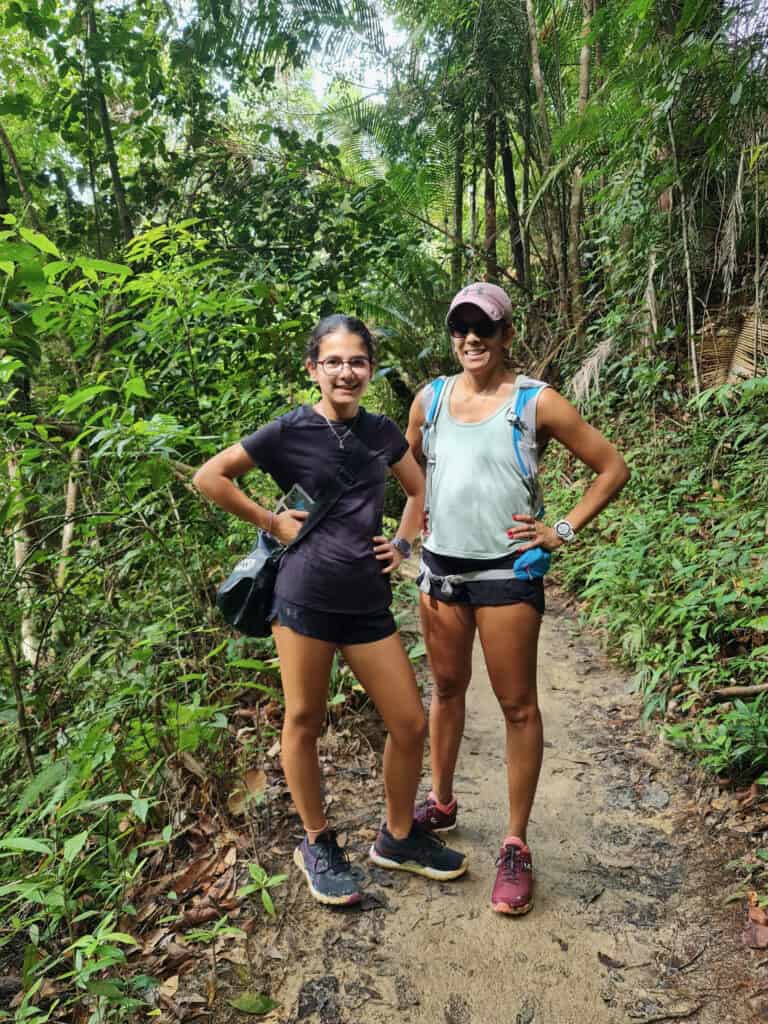 As the only school in Malaysia that offers all four continuums of the IB programme, it comes as no surprise that students are well guided as they transition from one programme to another. Take for instance Ms Pauline's daughter, Maloe Bourquenez, who transitioned from the Primary Years Programme (PYP) to Middle Years Programme (MYP). Maloe was able to move smoothly to MYP during the height of Covid cases due to the PYPx programme and IGBIS's Approaches to Learning.
The PYPx programme encourages students to hold an exhibition during their final year of PYP. It gives students the platform to put their transdisciplinary thinking, knowledge, conceptual understandings, skill and attributes to the test. This also instils independence in orchestrating their learning.
"I think IGBIS is doing a good job in guiding my child. They are surely more independent in MYP than PYP and it's great because they will learn to plan by themselves and they have a good understanding of the academics," says Ms Pauline.
The same was said by Ms Lee Hye Soo (Sofia), whose son, Sung Jun Hyuk, recently transitioned from MYP to DP and a daughter who is heading to university.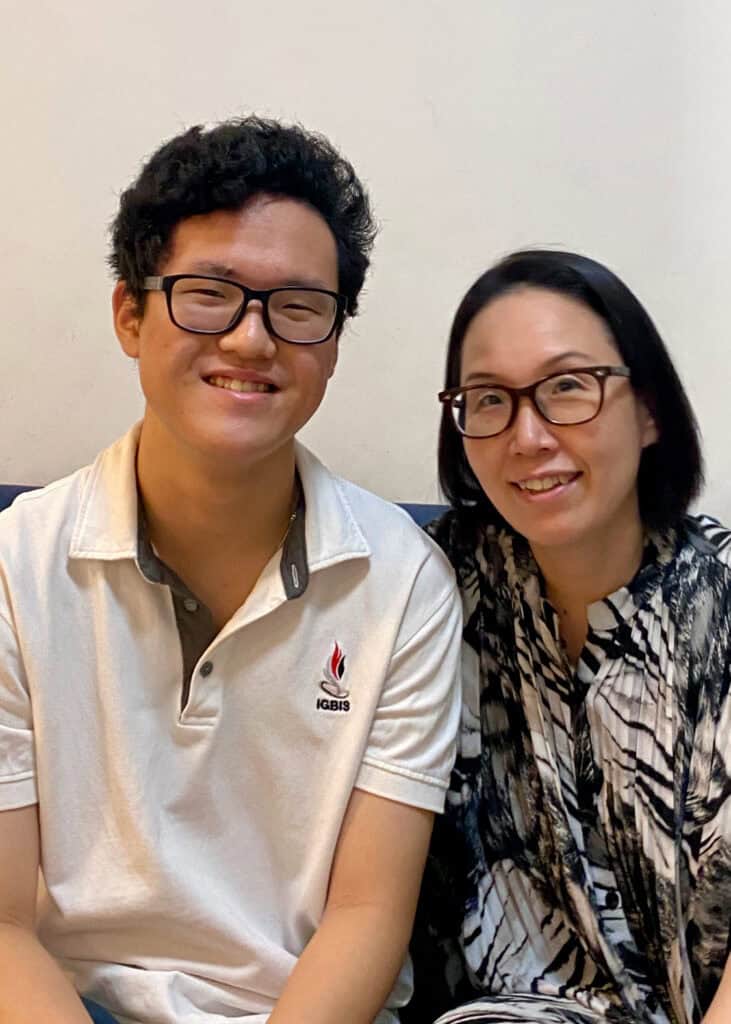 "It is true that going from the Middle Years Programme to the IBDP programme is a big jump for students in all aspects of depth, breadth, and balance. However, seeing my kids go through the 2 years of IBDP process has enlightened me that the 5 years of MYP is in fact a preparation that shapes students' approaches to learning and different spectrum of skills needed for the IBDP. It has helped them explore the different areas of studies to be able to figure out their interests as well as passion."
The DP programme is recognised internationally and helps students fulfil the requirements of different national education systems by incorporating the best aspects of these national assessment systems. At the core of DP, the three main components of Theory of Knowledge (ToK), The Extended Essay (EE) and Creativity, Activity, Service (CAS) further cement the knowledge necessary for a smooth transition into university life.
Nurturing talent through extra curriculars
Ms Sofia continues that IGBIS not only supports students academically but encourages them to pursue extracurricular activities that would help them thrive, enjoy their school life and develop better soft skills. Students are also given the chance to make an impact in their community by actively participating in decision-making.
Ms Pauline agrees, adding that her daughter was once someone who never would take risks, has now improved to show excitement and confidence in joining the orchestra at IGBIS.
IGBIS offers more than 30 after-school activities for students to participate in and are offered twice per academic year. The range of activities and experiences include Playground Games, Pixel Art, Crochet, Lego, Drama, MUN, Eco Jewelry, eSports, Big Brothers Big Sisters, and Board games.
The students have always been at the centre of IGBIS and providing them with the right tools and avenues to achieve their full potential is what the school strives for. Irrespective of the IB programme, parents credit the passionate educators and school committee for the growth they see in their children, be it personal, academic or extracurricular excellence.
The start of the 2023/24 school year for IGBIS is scheduled for August 2023. For more information about IGBIS and the IB programmes, feel free to browse through our website.
For any further inquiries, contact +603 6145 4688 or email enquiries@igbis.edu.my. Keep up with IGBIS's current activities and events by following the school's official Facebook and Instagram accounts.
Written by School Advisor