The earth has been facing numerous sustainability issues, and they are still ongoing, resulting in various sustainability issues such as exponential population growth, unsustainable consumption and production patterns, environmental degradation, and the depletion of resources. The negative effects of these sustainability issues can be seen all over the world, in both developed and developing countries. However, there are things that we could do in order to address and prevent the negative effects of sustainability issues.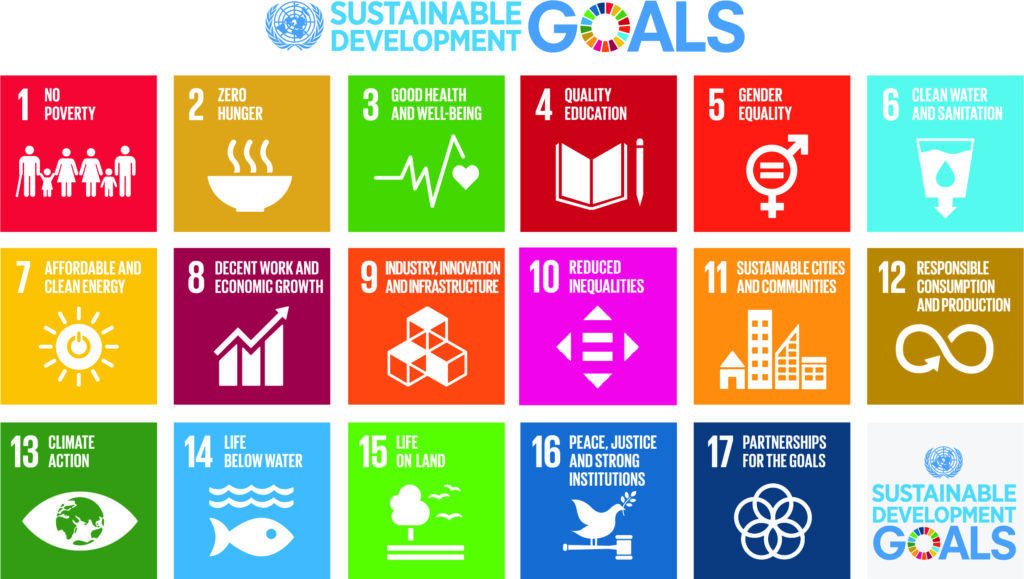 In the IGB International School (IGBIS), we always try our best to ensure that our values, which are often viewed through the prism of the United Nations Sustainable Development Goals (UNSDG), are upheld in supporting sustainability. The UNSDG that can be seen we adhere to in this article are: Goal 7 – Affordable and Clean Energy; Goal 11 – Sustainable Cities and Communities; and Goal 12 – Responsible Consumption and Production. Actions taken to align with our values include switching off the electricity when not in use, using paper boxes instead of polystyrene in our cafeterias, having recycling bins and a recycling machine, and encouraging the IGBIS team to bring their own lunch boxes as well as reusable utensils. Activities and events that support sustainability, such as bringing reusable containers for food, having a play day with tools made from reusing boxes, and having a Phoenix Garden with a variety of edible plants for learning, exploring, and tasting, are also what we do to ensure that our school is a greener, more sustainable place. Additionally, by the first quarter of 2023, our school will also install solar panels to encourage sustainability through reduced electricity consumption, with the solar panels converting sunlight into electrical energy.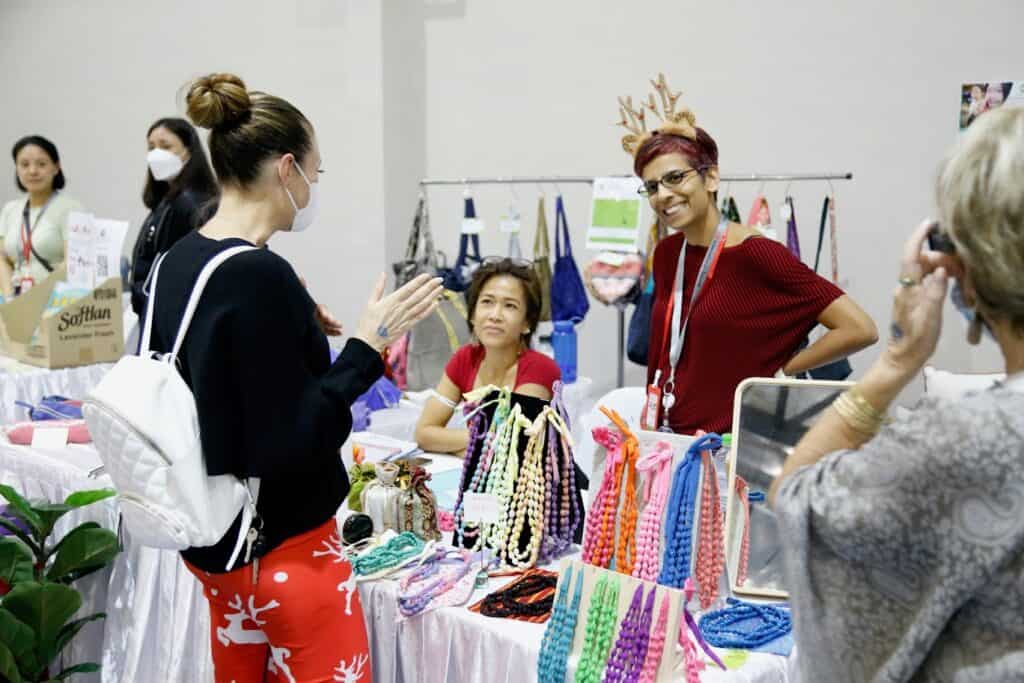 Another recent event that involved sustainability was our Holiday Bazaar 2022, which featured booths that encouraged sustainability with their products and provided details and explanations to all attendees. The booths are: our IGBIS Eco Club, which has recycled jewellery; the Gran Group Resources, which has eco-friendly products; Elexia Naturals, which has 100% natural skin care products; and Greater Action, which has products made from recycled cloth.
Starting with our school's Eco Club, they were selling rings, earrings, keychains, bookmarks, hair clips, and badges that were made from recycled materials. Plastic bottle caps, plastic bottle labels, wooden sticks, and leftover paint are among the recycled materials used. Also, by taking these steps, we may reduce the amount of waste dumped into various areas such as rivers, oceans, or landfills, which may reduce the amount of unwanted pollutants and pollutants in our environment. The process of making these items was also displayed at their booth.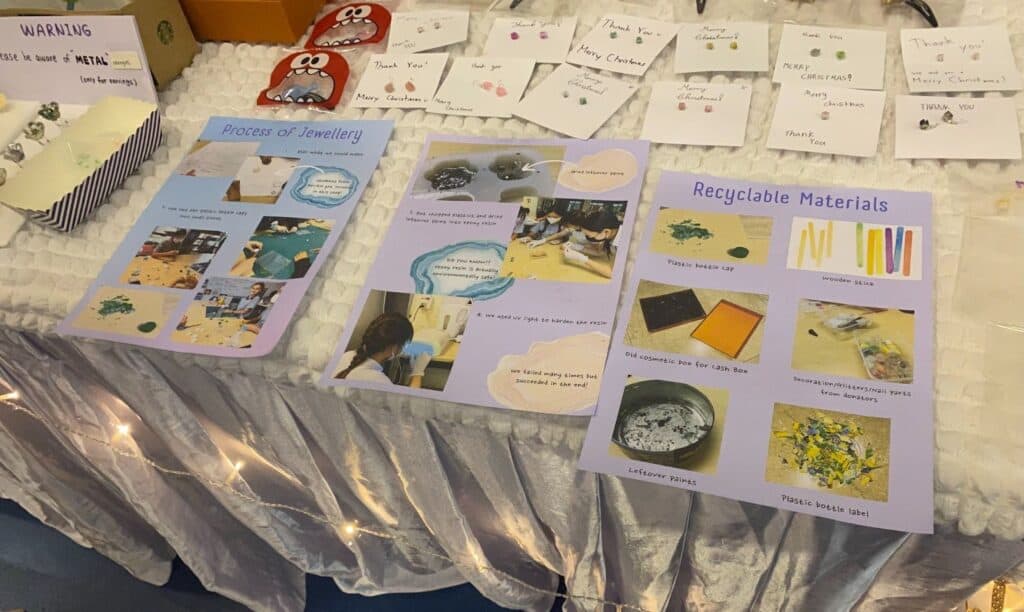 With the IGBIS Eco Club booth as an example, it is possible to bring more awareness about recycling to the public and to other members of the IGBIS community. By using these recycled materials, the IGBIS Eco Club members demonstrated how creativity can be used to make something new out of something that would otherwise be deemed waste.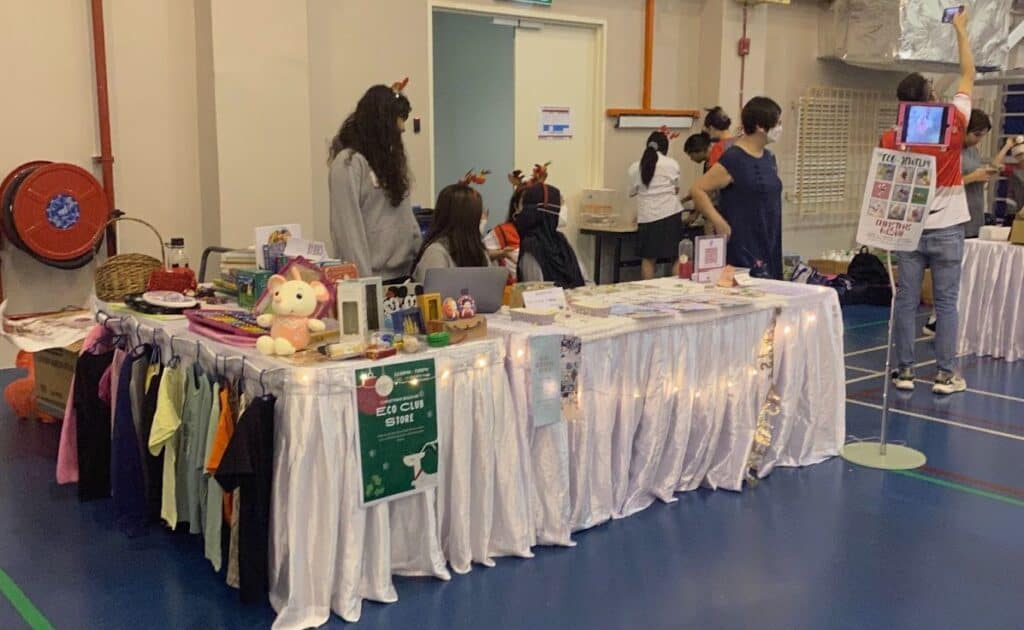 Following was the Gran Group Resources that produces bags (Bag's by Gran) that are eco-friendly towards the environment and the earth, as well as gifts and products (Organic Guru) that are purely sustainable and eco-friendly. Seeing the harmful effects of plastics and how they are affecting people's lives today is what inspired The Gran Group Resources founder, Sivaranjani, to start taking action by producing these eco-friendly products.

The bags produced by Bag's by Gran are made of jute fabric, a plant-based fibre made from the jute plant, and are 100% biodegradable and recyclable. With that said, they do not release toxins during the breakdown process, unlike regular plastic bags, which break down into small particles that contaminate the soil and waterways and can enter the food chain, where animals ingest them by accident. 

As for the products produced by Organic Guru, such as the neem wood combs, they are the best alternative to regular plastic combs, which endanger marine life, the oceans, and our earth. In contrast to combs made of plastic, neem wood combs can easily decompose into soil in just a few months. Additionally, Organic Guru produces plantable pencils with seed on top, which means that if the pencil is placed in soil, it will germinate and grow into a plant that will then release oxygen and absorb carbon dioxide from the environment, which is necessary to sustain life on earth.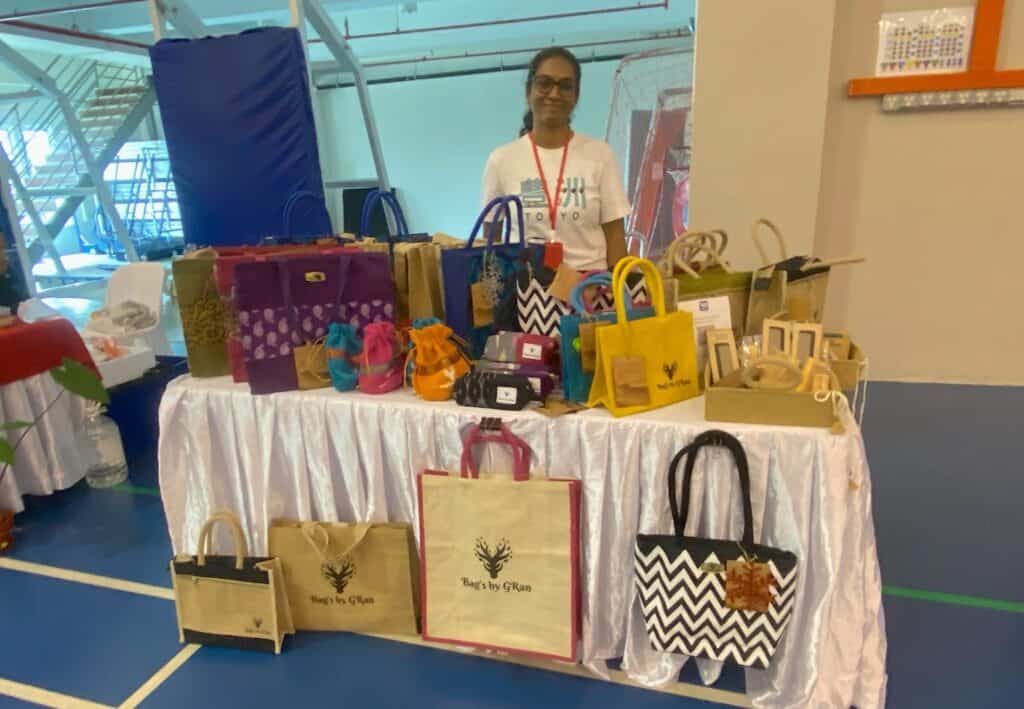 From these products, the IGBIS community and others who were at the Holiday Bazaar were able to understand the environmental benefits of using recycled products and give gifts that have a lower environmental impact and are more sustainable in the long run.
Next, it is Elexia Naturals which produces natural skincare products that are free from harmful chemicals, parabens, artificial colourings, and fragrances. These products are not only safe to use on people's skin, but they also do not leave harmful footprints on the earth, as no chemical residue is left behind in the environment, and they do not pollute the soil or water when being washed off into drains or pipes.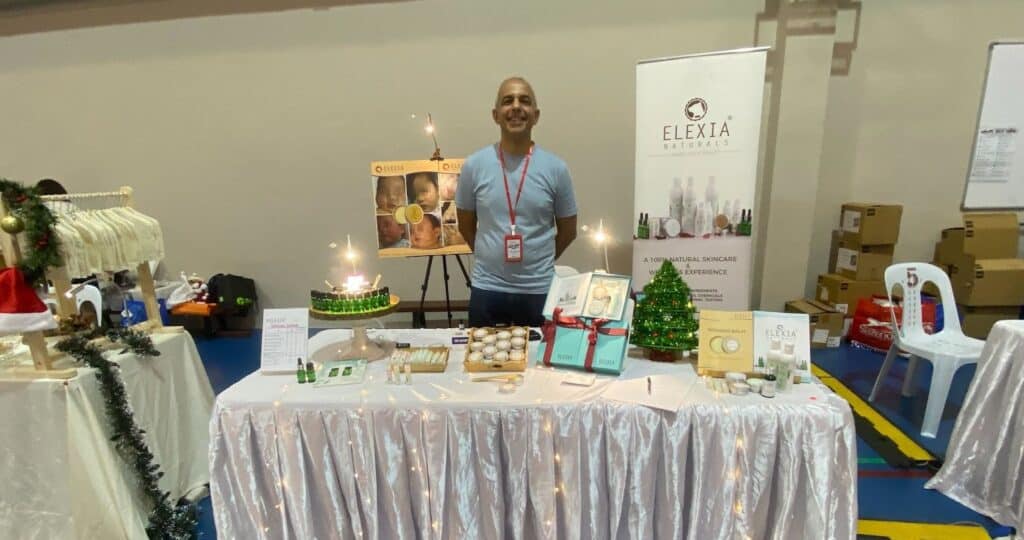 Our IGBIS community and also others who attended the Holiday Bazaar learned about the importance of sustainable skincare and eco-friendly products at the Elexia Naturals booth, helping them to be committed to sustainable practices. Additionally, our community was given the opportunity to learn about the company's processes, product ingredients, and the importance of sustainability in the skincare industry.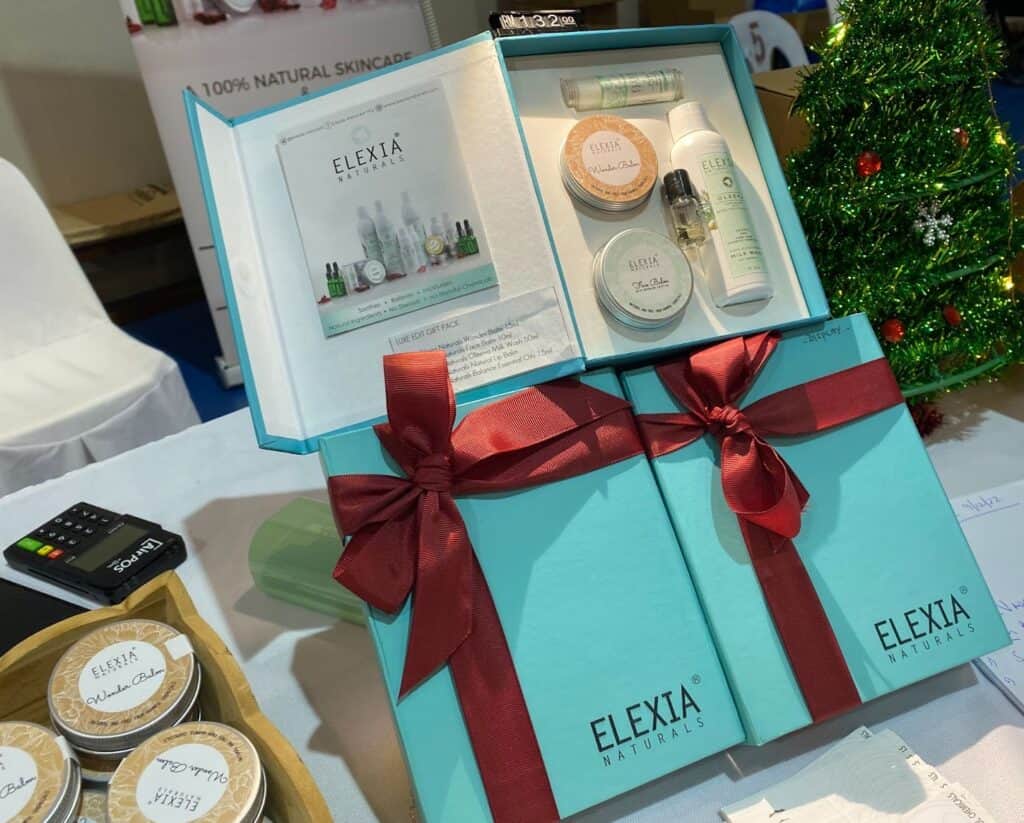 Lastly, it was the booth of Greater Action, a non-profit organisation whose mission is to improve the lives of refugee families by providing them with quality education, sustainable livelihood opportunities, and general and mental health care. The Greater Action booth in the IGBIS Holiday Bazaar this year was selling goods such as jewellery, pillow covers, plant covers, and sports bags that were made from recycled materials such as clothes and denim jeans gathered from donations made to the organisation. By using these recycled materials to produce these items, it reduces the amount of waste dumped into landfills and the environment. As a result, it reduces the amount of waste that takes a lot of years to decompose and affects the earth's ecosystems.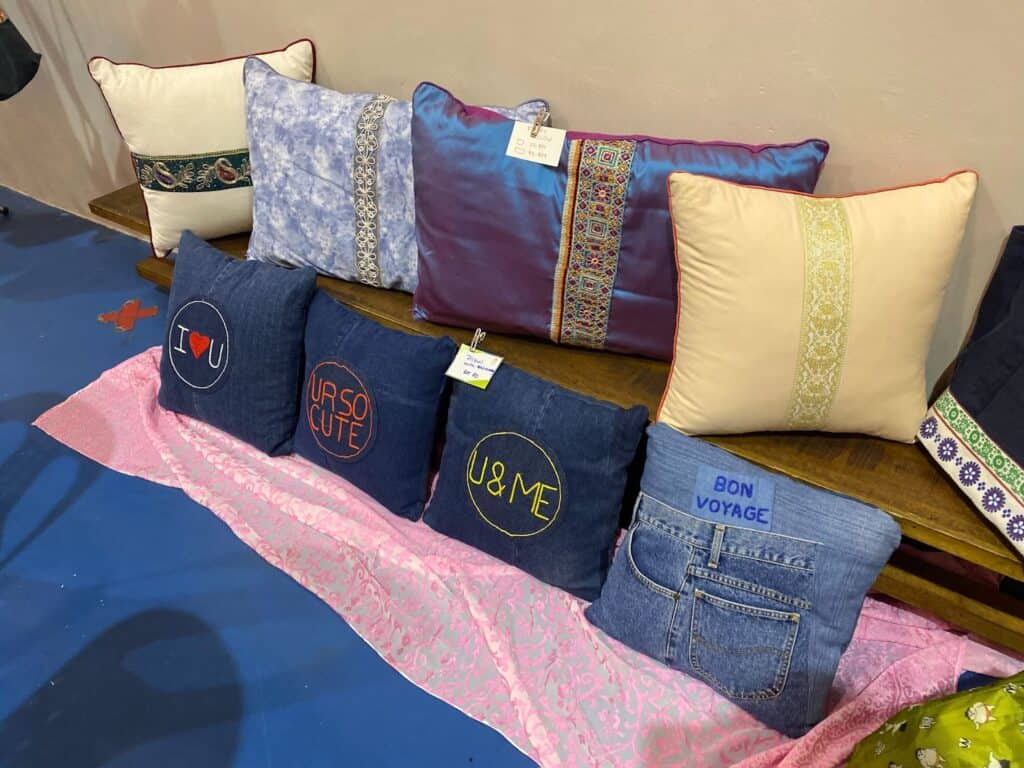 Through this, the IGBIS community and those who were at the Holiday Bazaar were again able to determine the items that could be used to minimise waste dumping into various locations, such as the rivers and oceans, which could result in irreversible damage to the planet's biodiversity.
In a nutshell, IGBIS is always trying its best to ensure that our values are upheld. Even when holding an event such as the Holiday Bazaar, we support environmental sustainability through some of the stalls' production and sale of sustainable products, such as recycled materials, organic food, and biodegradable products. We would like to take advantage of every opportunity to contribute to the protection of the environment and the earth, which aligns with the IGBIS mission of creating globally-minded, critical-thinking innovators ready to reshape the world for the better. In short, we aim to live our vision, mission, and motto, "Igniting Minds, Impacting Lives," each and every day.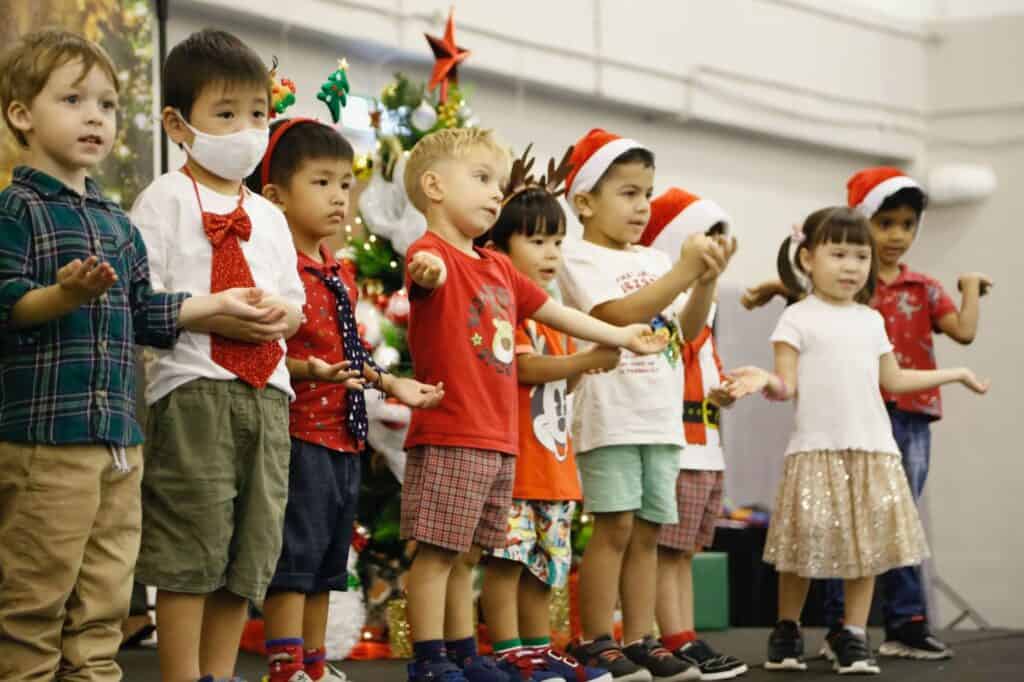 For more information about IGBIS and the programmes we offer, feel free to browse around our website. For any further inquiries, you may contact us at +603 6145 4688 or email us at enquiries@igbis.edu.my. Also, follow our Facebook and Instagram pages to stay updated on our activities and on-goings at or related to our school.