Written by Angela Wang, a Grade 11 student at IGB International School
The enthusiasm is up. 
The tents are built, the games are set, and the tables are well aligned together. Volunteers diligently prepare one after the other, while runners energetically arrive one after the other. Each step was taken excitingly, bringing us closer to this long-waited 2023 "24-Hour Race" at IGB International School (IGBIS).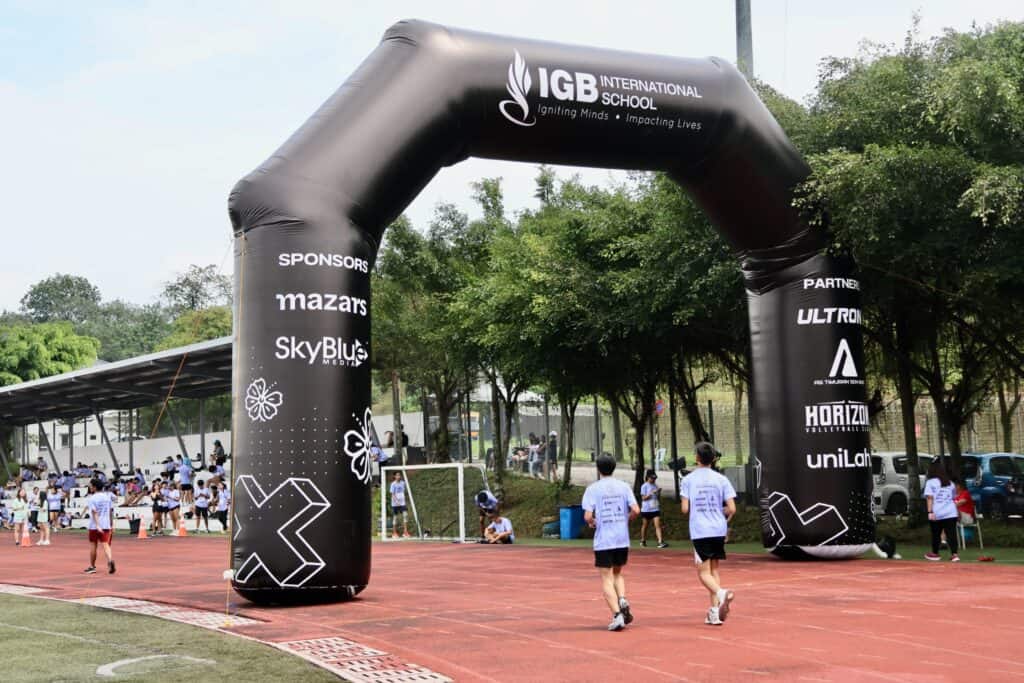 The 24-Hour Race is a movement, a Running To Stop The Traffik (RTSTT) initiative. It is a truly unique and compelling event that combines high-energy excitement with a noble cause. The event encouraged thousands of youth from my generation across the world to take a stand against modern-day slavery.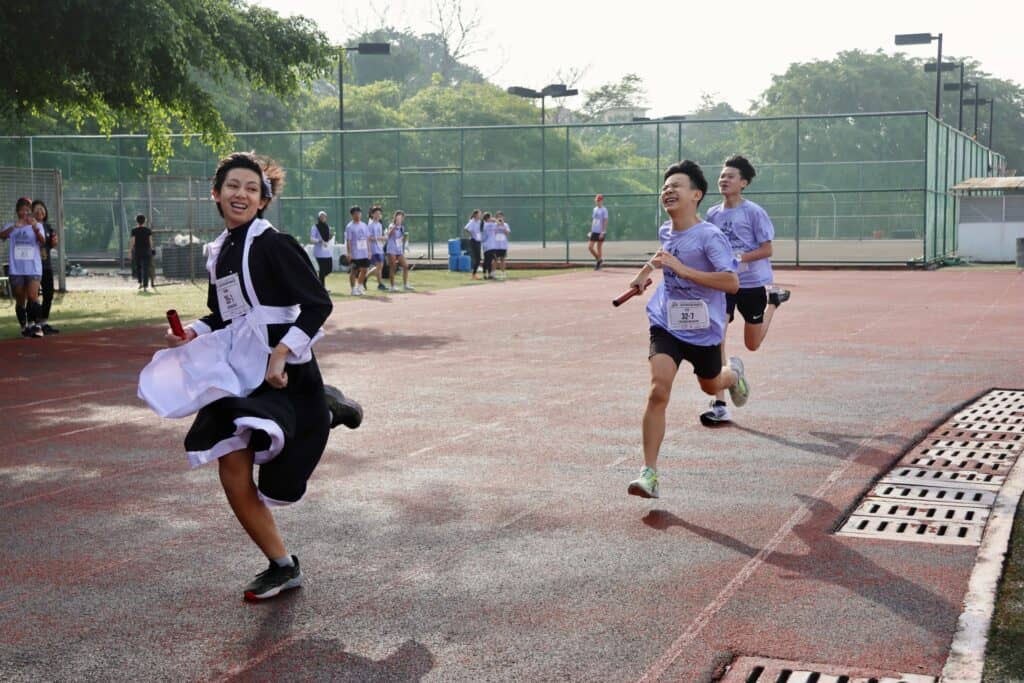 More than 500 runners contributed to this year's 24-Hour Race, and more than 30 of the runners are students from IGBIS. Each team was required to fundraise RM 2,000, a total of RM 168,000 (as of the time the article was written) was raised this year, and IGBIS students raised a total of RM 11,156. The funds raised are given to 24 Hour Race's partnership, "The A21 Campaign". It is a non-profit, non-governmental organisation that works to fight human trafficking, a great opportunity to help rebuild a child advocacy centre in Pattaya, Thailand.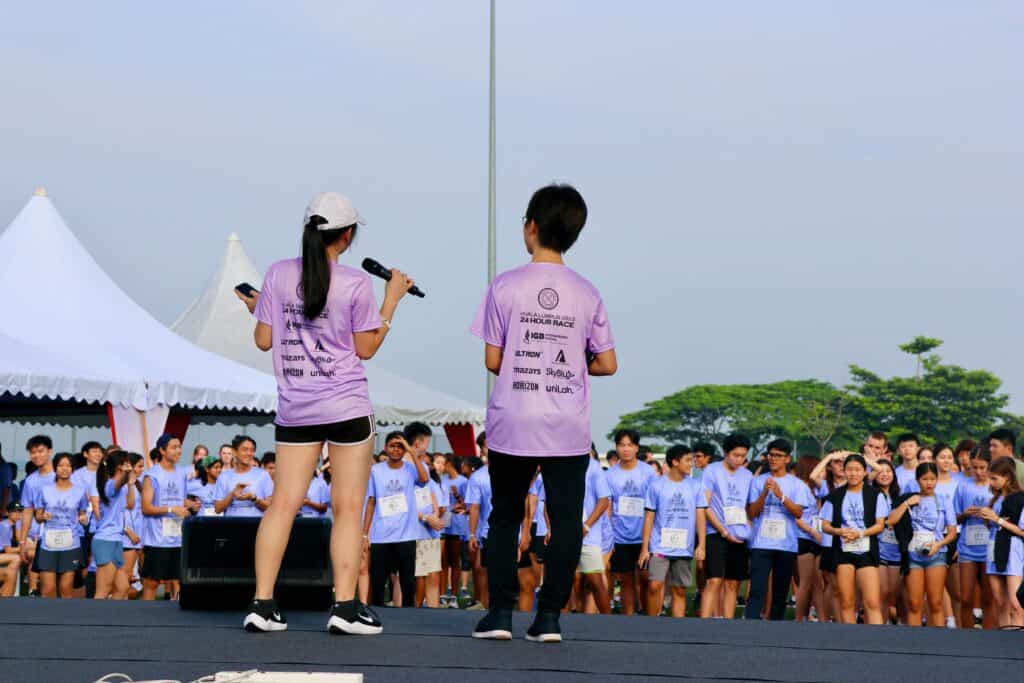 This year's Malaysia, Kuala Lumpur race took place from the 2nd to the 3rd of September, at IGB International School. The school is honoured to continue as a venue provider for the 24-Hour Race in advocating and supporting this impactful charity movement. Youth in the race stayed in the school for a full 24 hours. A student of IGBIS contributed as a part of the organiser, and several contributed as runners and volunteers. Volunteers such as race marshal, lap-counting helper, first aid, photographer, videographer, and those in charge of E&C games helped make the race a better organisation and convenience. As a race marshal, the race was a great opportunity for me to utilise the *IB ATL skills I honed as a student at IGBIS, including communication, social interaction, and self-management skills.
*The International Baccalaureate (IB) programme emphasises Approaches to Learning (ATL), which encompass thinking, communication, social, self-management, and research skills. These ATL skills are integrated into the curriculum to help students become effective, adaptable learners and prepare them for higher education and future careers.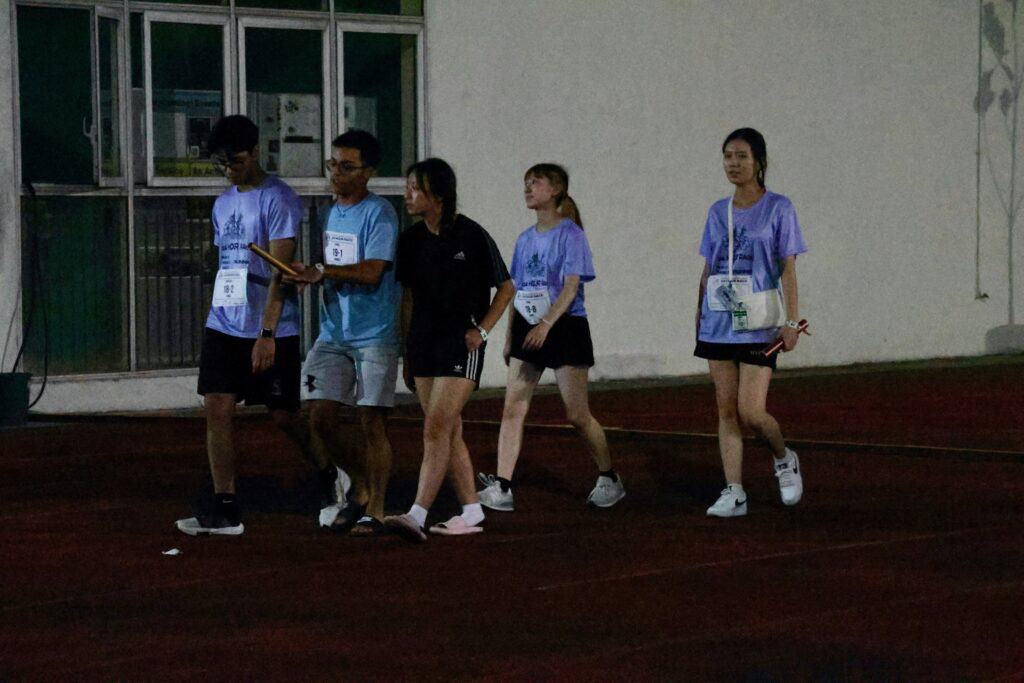 Throughout the race, games such as musical chairs, giant twisters, and charades were up to allow runners and volunteers to take a break from their shifts and have fun with their friends. Bazaar and food trucks such as Milo, Krispy Kreme, and WAVES Cafe were open for the whole day to support everyone, IGBIS's partnership cafeteria company has also contributed to serving food. I still remember the cup of ice shaved that saved us under the hot sun. Performances were running throughout the day time, the amazing performance provided the runners who were resting from the track a great break. The volleyball tournaments held on the 2nd of September between runner teams were a great time for everyone to socialise, and have fun! Lastly, the karaoke held during the evening was a great opportunity for everyone to contribute and share their hidden talents, which really brought up the enthusiasm of the runners on the track to keep going! A moment of silence was observed to honour the victims of modern-day slavery, everyone raised flashlights and remained completely silent for one minute.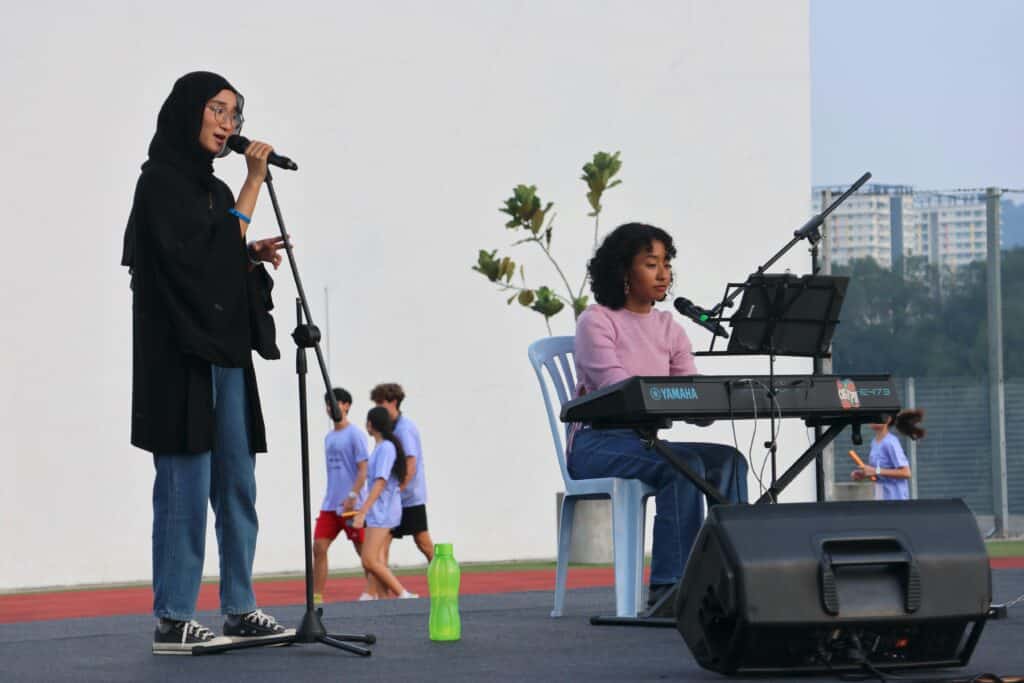 "Run it, raise it, and end it." – 24-Hour Race
"24-Hour Race was an incredibly wholesome experience. I am grateful for the opportunity of being able to work with such a talented organising committee as well as all of the volunteers. It was heartwarming to witness so many students take part in raising awareness and funds for slavery." – Rou Ying, Volunteer Director
"I had a lot of fun walking with my friends at night" – Nami, Grade 12 Student at IGBIS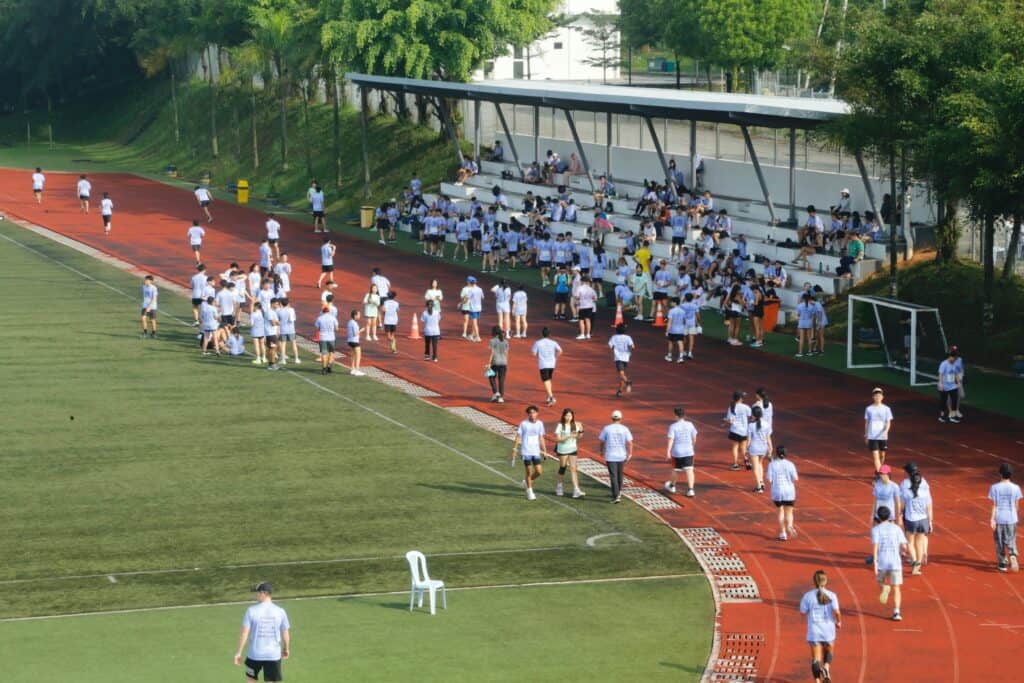 For more information about IGBIS and the programmes we offer, feel free to browse around our website. For further inquiries, you may contact us at +603 6145 4688 or at enquiries@igbis.edu.my. Follow our Facebook, Instagram, Twitter and LinkedIn pages to stay updated on our activities and on-goings.