---
From the Head of School
By Jason McBride
Hello IGBIS Community,
It is easy to be grateful during a heat wave when you have incredible air-conditioned facilities that include a three-court sports hall. Indoor recesses and breaks are less than ideal, but having shaded and air-conditioned spaces to use has been a blessing that many across Malaysia are not so fortunate to have. Because of the heat though, we are cancelling this weekend's Family Hike originally scheduled for Sunday, however; our fitness classes for parents and staff continue to run on the updated timetable HERE.
On a very different note, please be on the lookout for an important email from me in the first half of next week about an exciting IT update we are currently in the process of rolling out. After years of using the same cashless system for the cafeteria at IGBIS, we are updating our system to Vircle in the coming weeks. Adopted by a number of other international schools over the past few years with very positive feedback, we will initially focus on implementing the cashless cafeteria option before we explore using the system as a single place for families to pay for CCAs, uniforms, trips and other possibilities in the future. We are busy working on the backend preparation, but look for an email from me next week with all the details about how the rollout will happen including how to download the app, when our onsite support will happen, how we will process refunds for the current cashless system, all about data protection and more. A big thank you to Mrs. Uma and our IT team for getting us on track to update this part of our school's operations.
Before I wish you all a happy long weekend, a huge congratulations to our Grade 12s who finished their DP exams this week. If you have a soon-to-be-graduating daughter or son in your house, they are likely going to sleep A LOT this weekend. We know that Mr. Drechsler, Mr. Gagan and all the teachers who supported the students are likely to need an extra nap as well. We are looking forward to having the Grade 12s on campus next week to practice all the walking, sitting and standing that a graduation ceremony requires for the big night on 26 May 2023. It is a huge moment for families as the community comes together to celebrate this bittersweet milestone.
Finally, a big congratulations also to our Grade 11s and 10s who were also writing exams and eAssessments over the past week or so. Ms. Sandy and Ms. Harriet have been instrumental in making sure they all ran smoothly. Looks like much of our secondary school — staff and students alike — are going to need a little extra sleep this long weekend so it comes at a good time!
Be well and have a great long weekend.
Jason
---
From the Elementary Principal
By Simon Millward
There is something to be said about our Elementary School sharing assemblies. They showcase so much wonderful learning. This week we had our Grade 2s sharing their learning. There were segments from their units of inquiry, maths, language, visual arts and even a small interactive role from Hayley's dad. It was entertaining and informative.
As I was sitting near the back, our Early Years students were enthralled as they watched their faces appear as our Grade 2 students had learned alongside them in the visual arts class.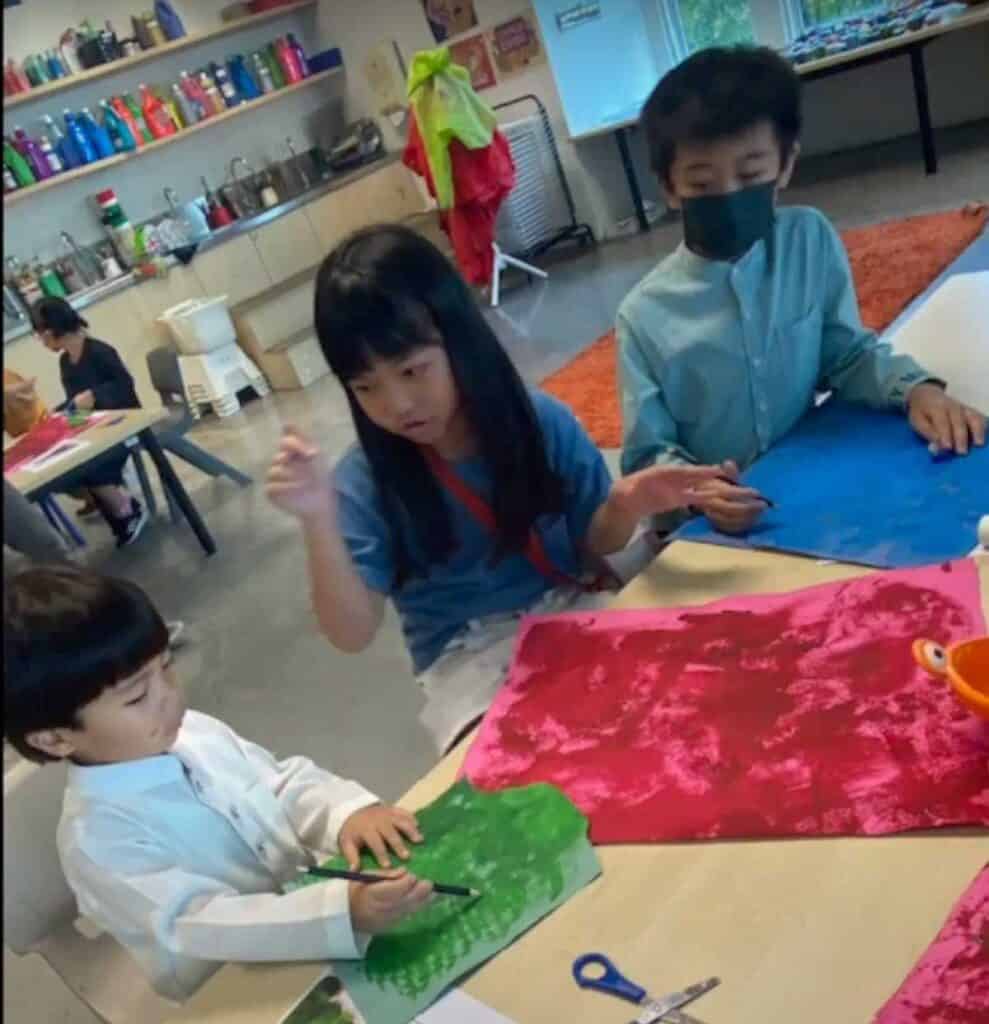 The students shared some of the science experiments that they had carried out when inquiring into their 'How the World Works' forces unit.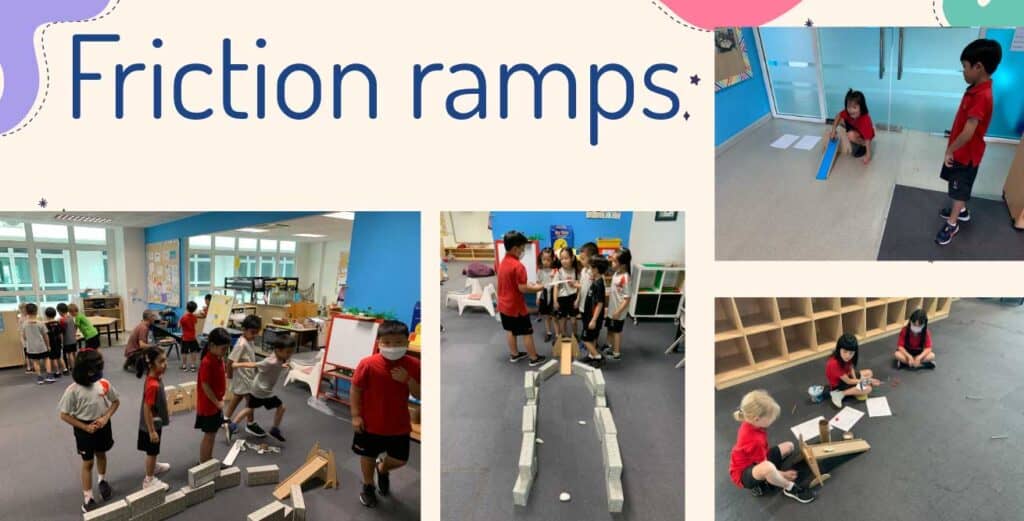 As Hayley and Kana were explaining their 'fruit' floating and sinking experiments they brought up a surprise guest, Hayley's dad who carried a watermelon onto the stage to see if it floated or sank. There was great excitement to see if the assembly's predictions were correct.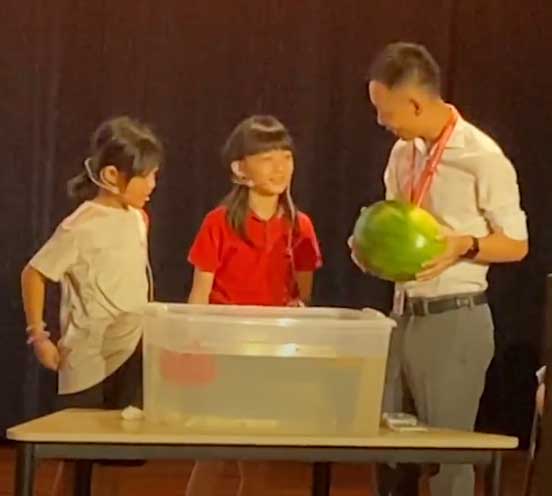 Suffice it to say that my whole newsletter article could be about the Grade 2 assembly, however, there have also been some other grades fully focused on their own learning.
There has been a hive of activity in Grade 3 where the students were set on the challenge of creating a structure that could hold weight. Check out this task and some of the solutions in development.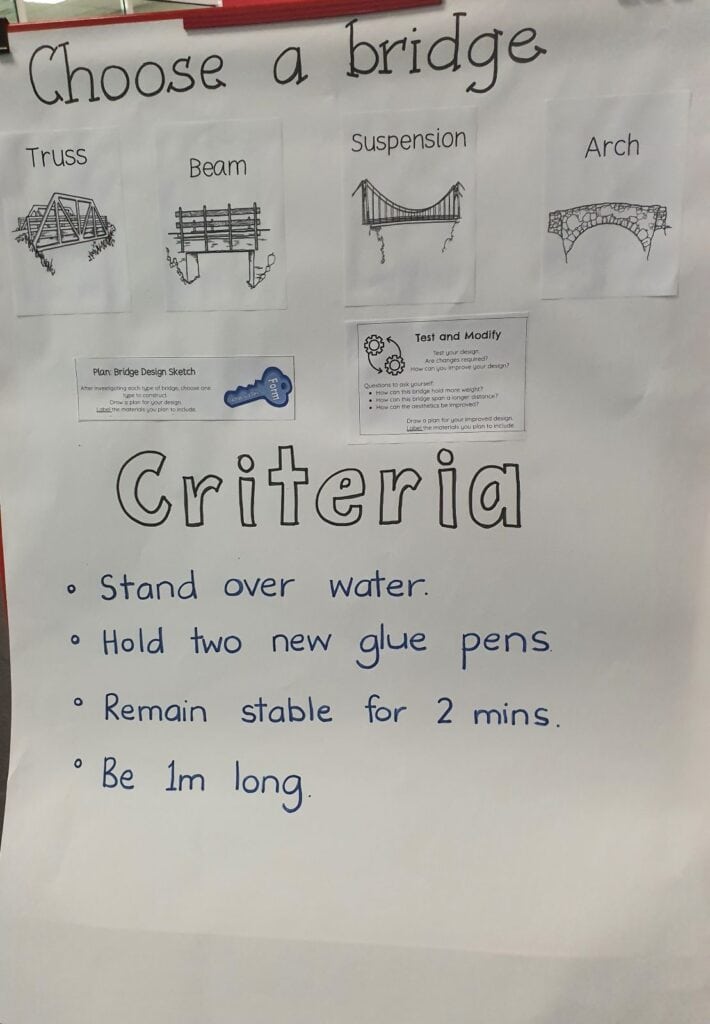 We are proud of all of our students and celebrate their achievements. This week the results of the Singapore and Asian Schools Maths Olympiad (SASMO) came out. We had about 40 students take part in the competition from Grade 3 to Grade 10. Students are selected based on their maths ability and they can be recognised based on their ranging from Gold, Silver and Bronze to an Honorable Mention. The standard is extremely high. This year one of our students Yuko Aoki performed outstandingly and achieved a Gold result. Well done Yuko.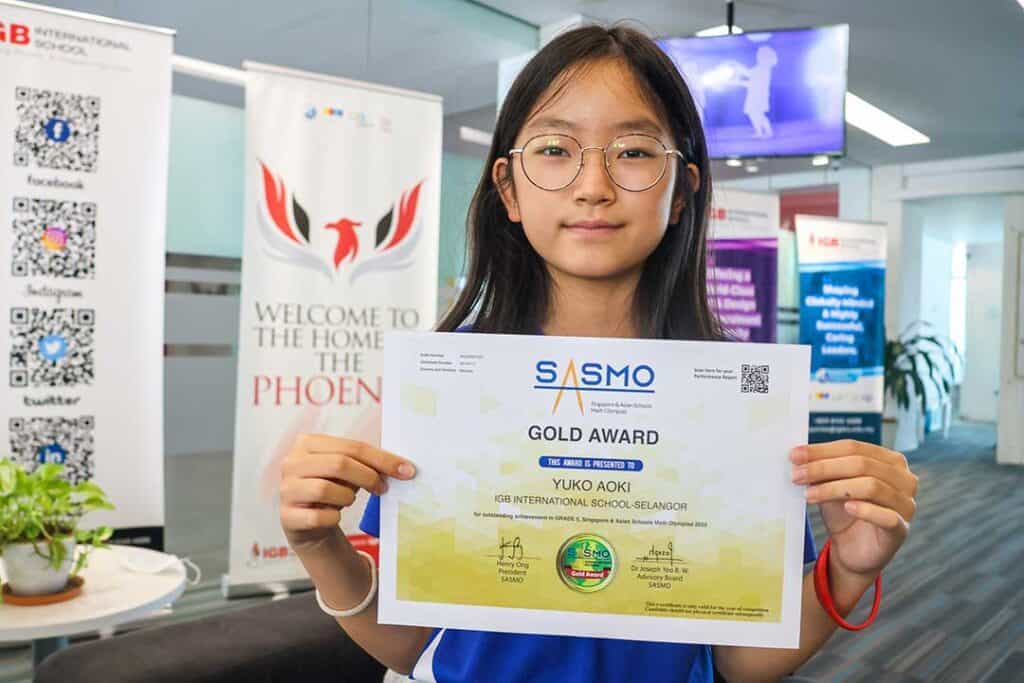 Please remember that this weekend is a long weekend as we have an IGBIS holiday on Monday, 22 May 2023. We look forward to seeing all the students back on Tuesday, 23 May 2023.
Dates for your diaries
22 May 2023: IGBIS holiday
24 – 26 May: Grade 5 Camp (subject to confirmation)
30 May 2023: TEDx Youth event
31 May 2023: Music Instrumental Concert
2 June 2023: ES Sports Day
5 June 2023: Holiday
---
IGBIS Open Day
IGBIS will be having another Open Day on 28 May 2023, Sunday from 10.00 am to 12.30 pm.
It would be great if you could share this Open Day information with your friends and family members who are looking for an international school for their children.
On this Open Day, there will be a talk by Mr. McBride, our Head of School about how IB Education prioritise the inquiry-based approach that empowers students to cultivate personal well-being and acquire knowledge for their pathway towards university; a school tour to have a look at our state-of-the-art facilities and to better understand how lessons are conducted; and a counselling and enquiry session.
All attendees receive a *100% rebate on the application fee and a *75% waiver on the enrolment fee worth up to RM19,750 when enrolling at IGBIS.
*T&Cs apply
You may share this link, https://igbis.edu.my/admissions/openday/ with your friends or family members to know more about IGBIS Open Day and to register.
IGBIS parents who refer new students to IGBIS will be entitled to RM2,000 per student or *RM3,000 per family (where there are two or more students in K – 12) through the *Referral Incentives Programme. Please notify Warren Chew at warren.chew@igbis.edu.my after you have referred a new student to IGBIS.
*T&Cs apply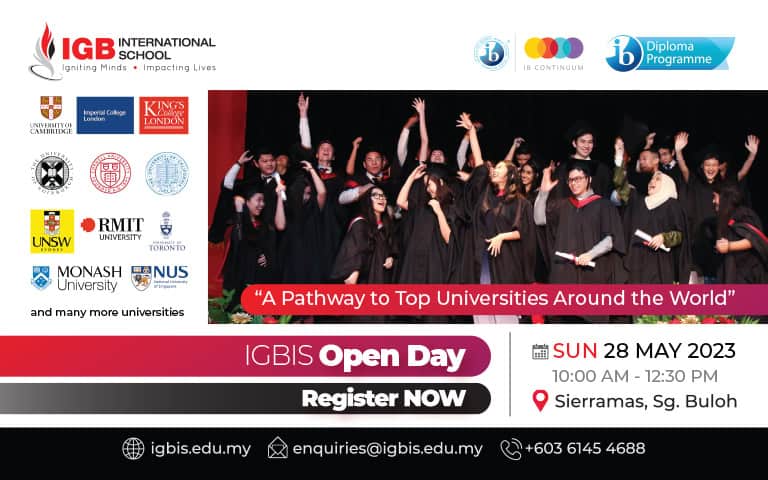 ---
TEDx IGBIS Youth
This 30 May, IGBIS is proud to present 20 exceptional youth speakers who will take to the official TEDxIGBIS Youth stage to present their unique ideas and perspectives on the variety of aspects of our today's lives.
The event theme: Igniting Minds and Impacting Lives (IGBIS motto), will create a thought platform for our young TEDx speakers to advocate new world views, life choices and unexpected solutions to topics ranging from human rights, mental health, human ingenuity and creativity, community welfare and many others.
It is our absolute pleasure to invite you to watch our speakers as we stream the event live. Stay tuned! More updates on the live stream will be available on our social media channels and our TEDxIGBIS Youth website.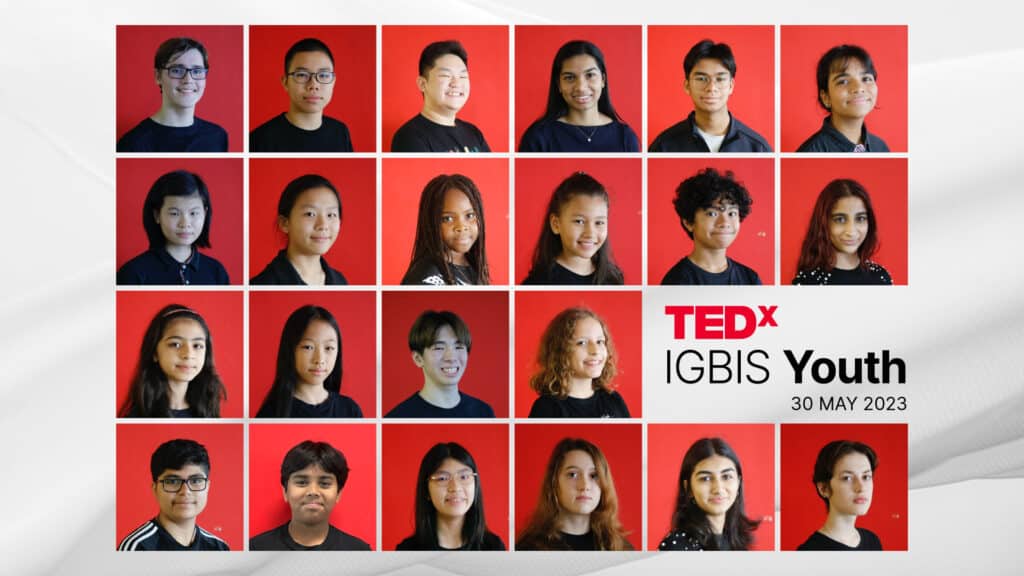 ---
ISTA Inter-Arts Festival
IGBIS will be hosting this coming November's ISTA Inter-Arts Festival for Music, Drama and Visual Arts. This time, we will host visiting schools and need families to host these students.
Celebrating our ability to tune in and connect through the arts.
Event Details:
Starts on Thursday, 23 November 2023, at 3:00 pm
Finishes on Sunday, 26 November 2023, at 1:30 pm
Age range: Middle School (Ages 10 – 14)
Total Participants: 35 – 55
Host School Participants: Approximately 20 (first 15 host students get host discount rates, and after that, students pay member rates)
Stay tuned! An email with the details for the sign-up will be available soon. Visit HERE for more information.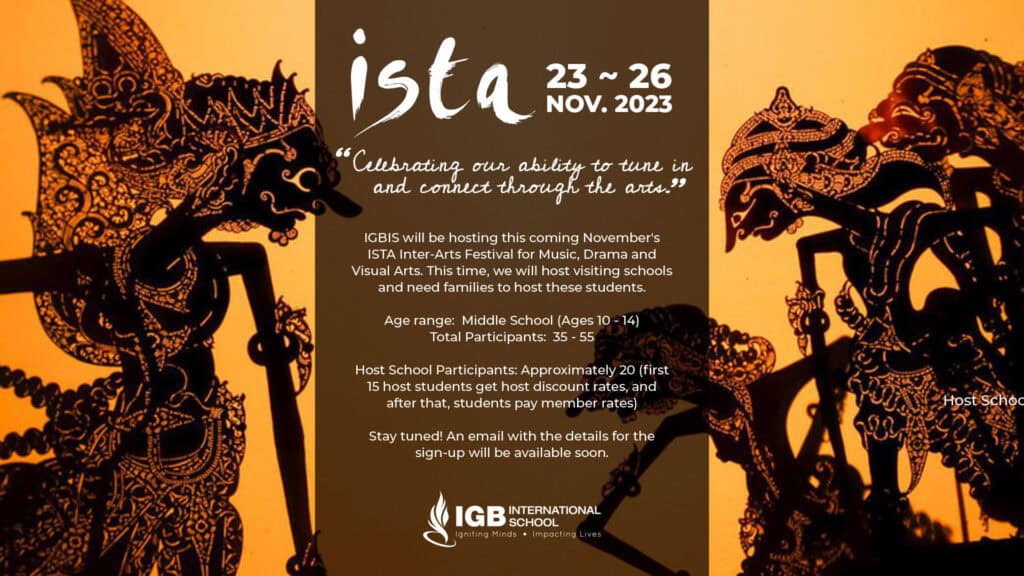 ---
Uniform Sell and Swap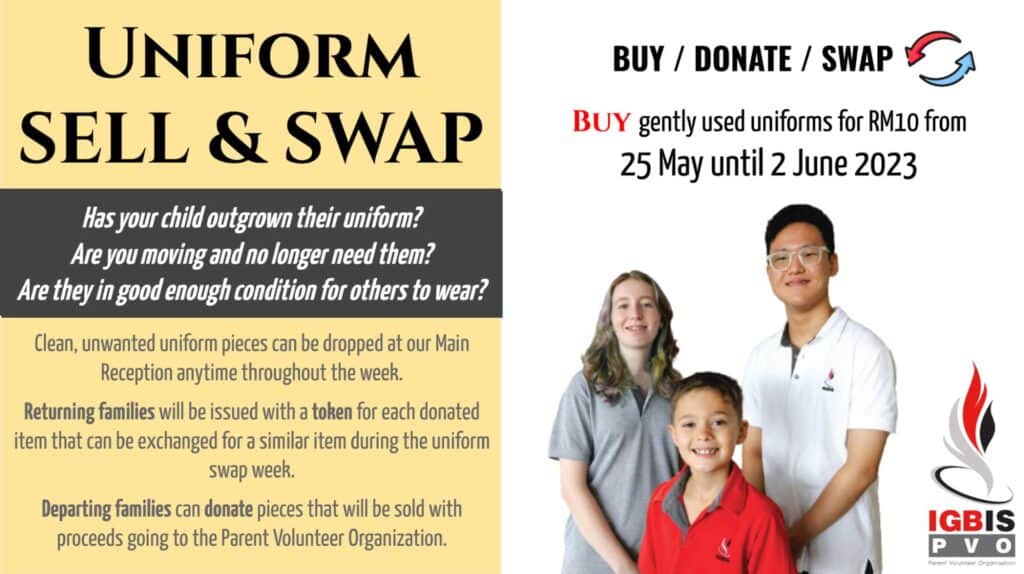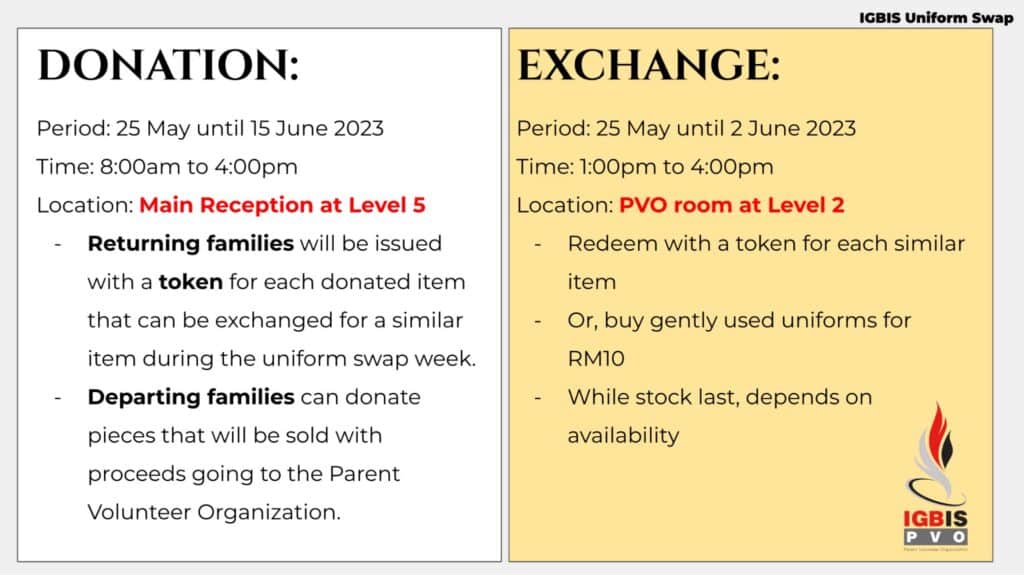 PVO Volunteer needed! We are looking for 1 volunteer per day to man the redemption counter, all proceeds will go towards the PVO Fund. Kindly email warren.chew@igbis.edu.my if you are interested.
---
Kukri Website Re-opened for Order
Dear IGBIS Parents and Community,
We are pleased to inform you that the Kukri website is now re-opened for an additional week, from 16 May 2023 until 23 May 2023. If you missed the previous order period, now is the perfect time to place your order and goods will arrive tentatively by Mid-End July 2023. Place your order HERE.

---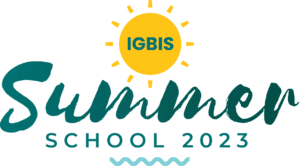 Summer is almost here, and we are thrilled to announce our Summer School this July! Offering this to children between Kindergarten to Grade 8, we have engaging learning experiences designed to help students unleash their creativity and improve their social, communication and thinking skills while enjoying a variety of extracurricular activities. Our team of experienced teachers will be leading the classes, ensuring your children get the most out of their summer break.
The programme will run from 17 July to 21 July 2023 and 24 July to 28 July 2023 and will include classes in Fun English, Design and Team Building, and a range of fun activities such as library games, swimming and sports as well as arts and crafts. Register now, as we have limited spots available. Enjoy our Early Bird Discount when you register before 15 April 2023!
If you have any questions or want more information, please do not hesitate to contact us at marketing@igbis.edu.my. We are excited about this new programme and look forward to sharing it with our students and their families. Thank you for your continued support.
REGISTER HERE.
---
IGBIS Social Media Parents Survey 2023
Dear IGBIS Parents,
This year, we would like to conduct a social media survey for all parents in the IGBIS Community to gain insight into the usage of social media platforms among parents and to understand how we can improve our communication strategies to better engage with the community on these platforms. Your participation in this survey will only take a few minutes and will greatly assist us in understanding the social media habits of our parent community, enabling us to tailor our social media strategies in order to improve our social media reach for both the IGBIS community and the wider public. Please click HERE to participate in the survey.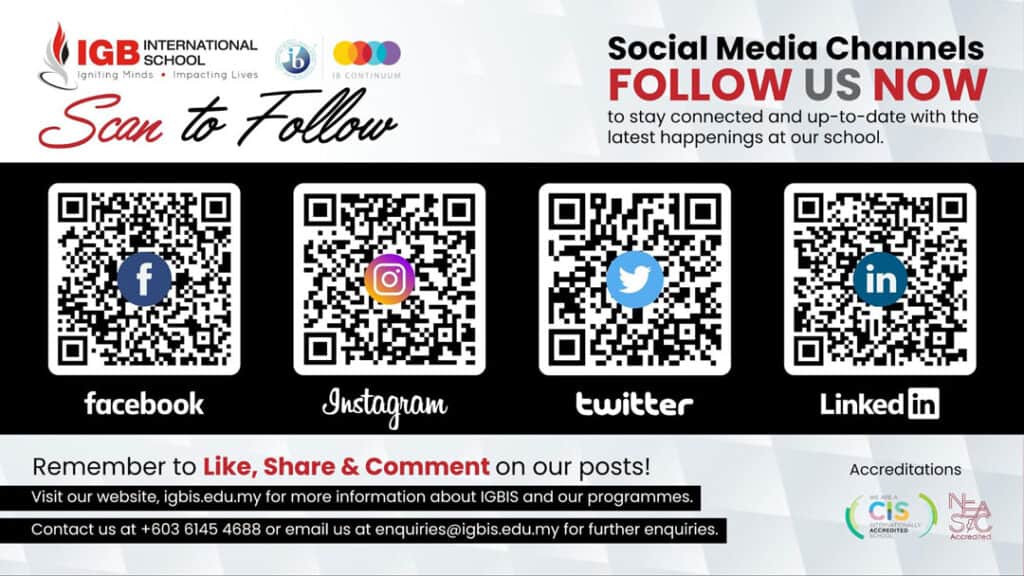 ---