Message from the Head of School
Dear IGBIS Parents and Community Members,

International Day and 5 Year Celebration on March 16
What a fabulous day it was on Saturday! Thank you to all of our community especially parents and staff who helped with the country booths, the student and adult performers, our two MCs and of course Julie Chen-Arcidiacono who coordinated the whole event and the ongoing 5th Anniversary celebrations over the weekend.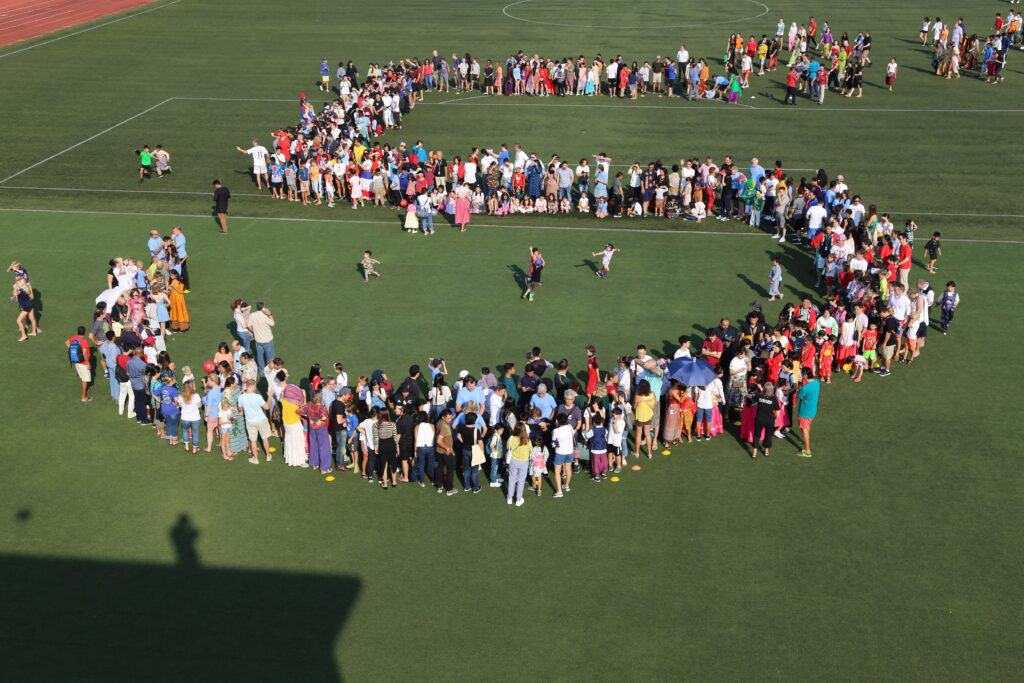 Board of Governors
The IGBIS Board of Governors met on March 15th for the second of their biannual meetings. Our DP/CP Coordinator, Mr Magnus Dreschler, gave a presentation on the Grade 11 and 12 pathways at IGBIS. This was followed by a presentation about the Savannah College of Art and Design (SCAD) options in which our CP student, Sidnee Lim, shared her experiences as a student. The Board of Governors were very impressed by the advanced level of the studies that our students are undertaking and the quality of the work that they are producing – Sidnee and other CP students are undertaking first year university work while they are in Grade 11 at IGBIS.
Mrs Anne Fowles |Head of School

News from Secondary School
Dear parents,

This week has been a whirlwind with numerous amazing events taking place. The 5 year celebration on International Day was a big success, and I am especially appreciative of the involvement of the secondary students – whether it be as the emcees, musical performers, or leading service initiatives, the students were impressive in their involvement. Of particular note was the success of the GIN initiative to encourage the use of only recyclable items – I observed many families walking around with their own reusable containers (and some with the cutlery sold by GIN), which resulted in much less wastage this year. Well done to the GIN students!

We then had major sporting competitions taking place for the KLISS Secondary Athletics and some final basketball competitions as well. The Phoenix athletes competed well (see article in this newsletter) and are building in numbers and strength for future success. This Thursday we hosted a wonderful DP Art Exhibition (with some MYP visual art pieces as well). It was a great evening and a large turnout by our IGBIS community, to appreciate the artwork of our young artists. My thanks to them and our musical performers as well for creating such a special evening.

Finally, we closed the week with the opening of our MUN Conference – EOSMUN. The conference started off well and participants are excited as they head into what should be a challenging, fulfilling and fun weekend.

All in all, a busy and truly enjoyable week.

Sincerely yours,

Michael Arcidiacono |Secondary School Principal

News from Elementary School
Thank you to all those who attended the International Day and the 5 Year anniversary celebrations last weekend. I thought the atmosphere was great and I was truly impressed with all of the hard work everyone went to in making these events a success.

This week saw different grade levels take part in field trips. Kindergarten, as part of their How We Express Ourselves unit, traveled to PJ Live Arts to see the live performance of 'The Gruffalo'. This was a fabulous opportunity to witness how actors engage their audience, project their voices and entertain. As a provocation the students will be able to analyse this further and apply it to their own learning through the unit.

Grade 1 traveled much closer to school as they planned what they were going to make, looked at their budget and purchased items from Jaya Grocer. They will now use these ingredients to create their food to eat. I am sure they learned a lot from the planning and shopping expedition as well as seeing the ingredients being used to create an edible masterpiece.

The much awaited Elementary School production Cinderella is reaching its climax as the final preparations take place next week for the performance on Wednesday 27th March in the theatre. The start time is 1.30pm.

Also next Wednesday is the ES Kopitiam which will take place in the PVO room from 8.00 -8.40am. Ms. Aga and I will be sharing news about the developments in the PYP from the newly launched 'enhanced PYP' from the IBO.

There will also be a parent workshop delivered by Ms. Lizzie and Mr. Ngatai 'Learning to move, moving to learn'. This will be held in the Level 6 Multipurpose room on Tuesday 26th March at 8.00am.

I look forward to seeing you at these events.

Dates for your diaries
Tuesday 26th March: Parent workshop: Learning to move, moving to learn
Wednesday 27th March: Kopitiam with the ES Principal and PYP Coordinator: 8.00am PVO room
Wednesday 27th March: ES Production 1.45 in the Theatre
Saturday 31st March – Sunday 7th April: School holiday
Thursday 18th April: Kopitiam with the ES Principal and PYP Coordinator: 8.00am PVO room
Simon Millward |Elementary School Principal

International Day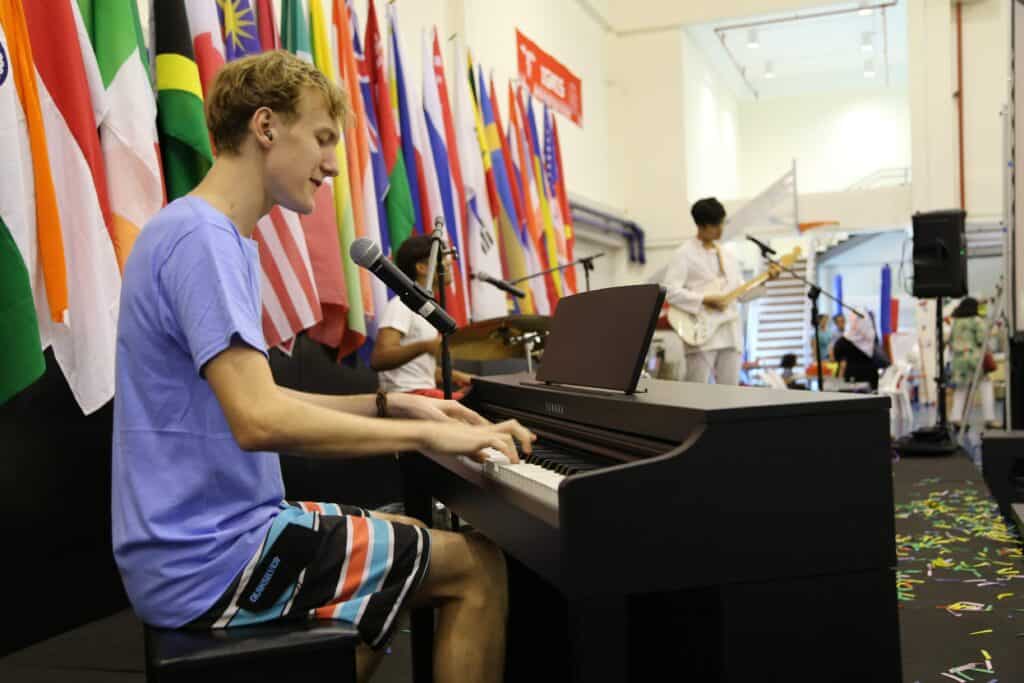 Our 5th International Day began with a gathering on the Sports Field for a giant number 5 photoshoot that featured all of the IGBIS community. This was followed by a lion dance, silat performers and bhangra dancers to welcome the IGBIS community to our biggest International Day on Saturday, 16 March. Dameer Khan and Stephanie Pei Yi, our student MCs for the event, greeted us in several languages and invited Mrs Anne Fowles, Mr Chua Seng Yong, Mr Mohamed Tawfik Ismail and Mr Lister Hannah, representing our Board of Governors and our Management Board, on stage for their opening addresses.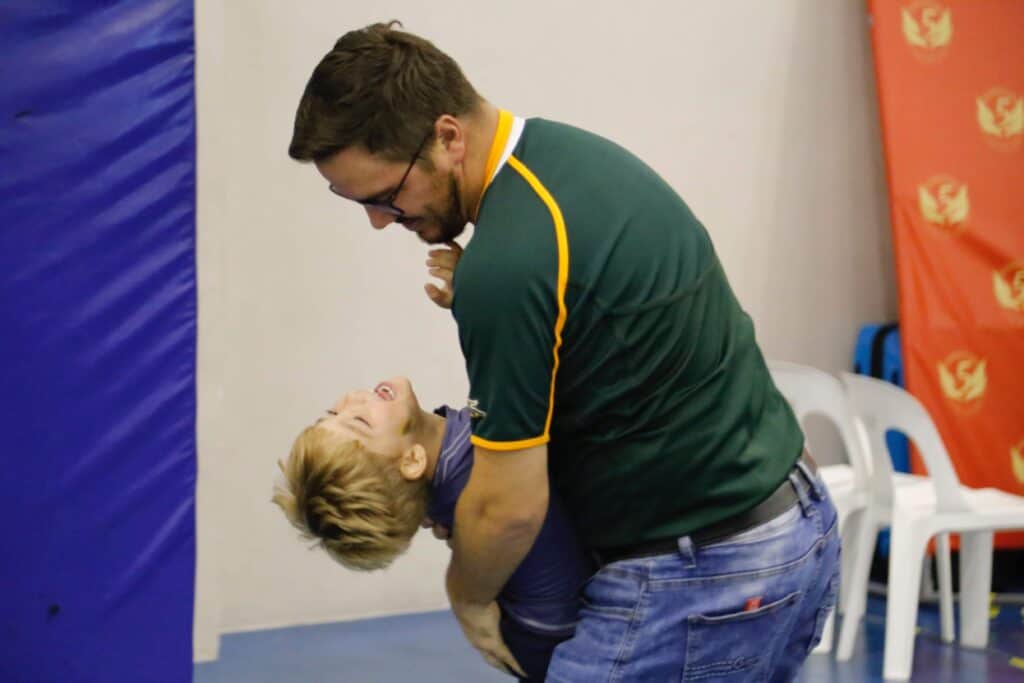 Our school has grown to a community of 42 nationalities, and 28 of those countries were represented in this year's event. Parents, students, staff and friends collaborated to present artifacts, tasty treats, and activities that showcased those countries. There were jumping castles, bubble games, and sports activities, as well as numerous vendors selling arts, crafts and unique gifts, such as live caricatures. Back in the Sports Hall, the stage was filled with music, dance, martial arts and other performances throughout the morning, including a flash mob dance choreographed by our Indian parents, which was so successful that an encore performance saw many more people join in.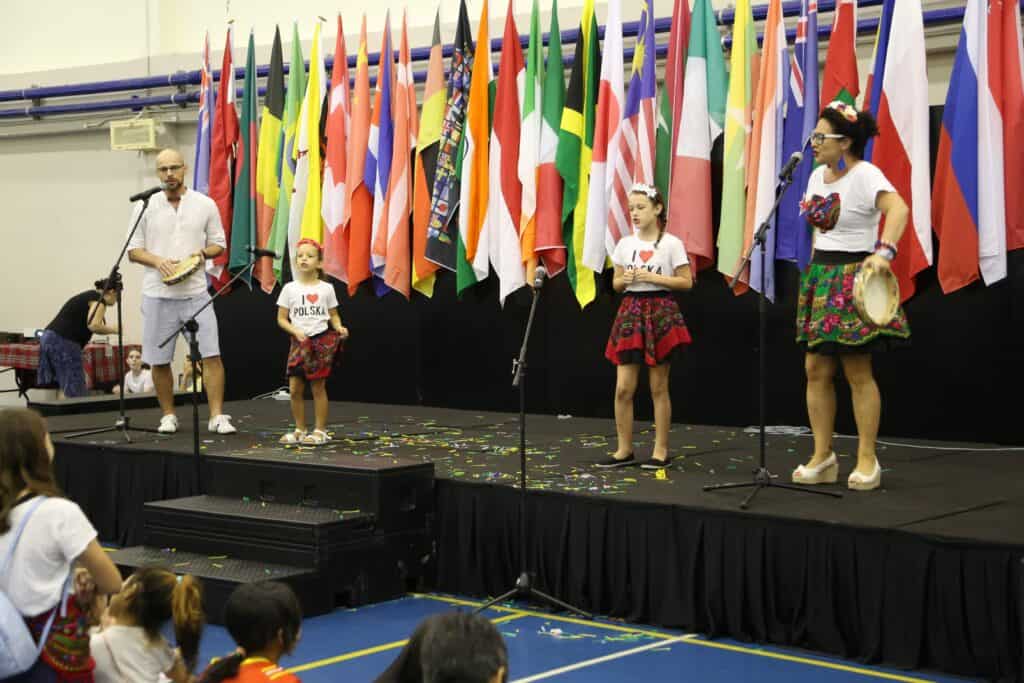 Booths and dancing were not the only ways in which the community came together. Collaboration could be seen in the small details, such as the flower centrepieces. Grade 2 decorated paper bag "vases", Kindergarten made cards, parents bought the flowers and donated card holders, and administrative staff assembled the centrepieces.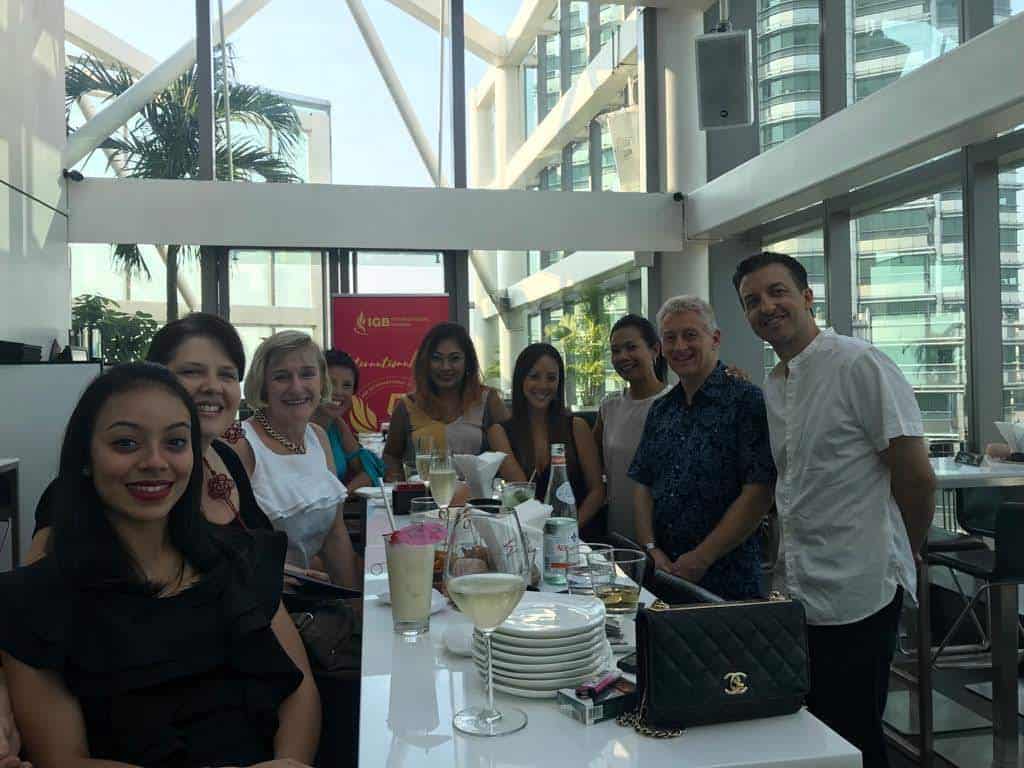 The event ended with a video made by founding student, Mathilda Khoo, celebrating the family that IGBIS has become over the past 5 years. The Ensemble and the Choir performed an adaptation of Coldplay's Viva la Vida, with lyrics reflecting the school and our vision. Celebrations continued all weekend at different locations throughout the city.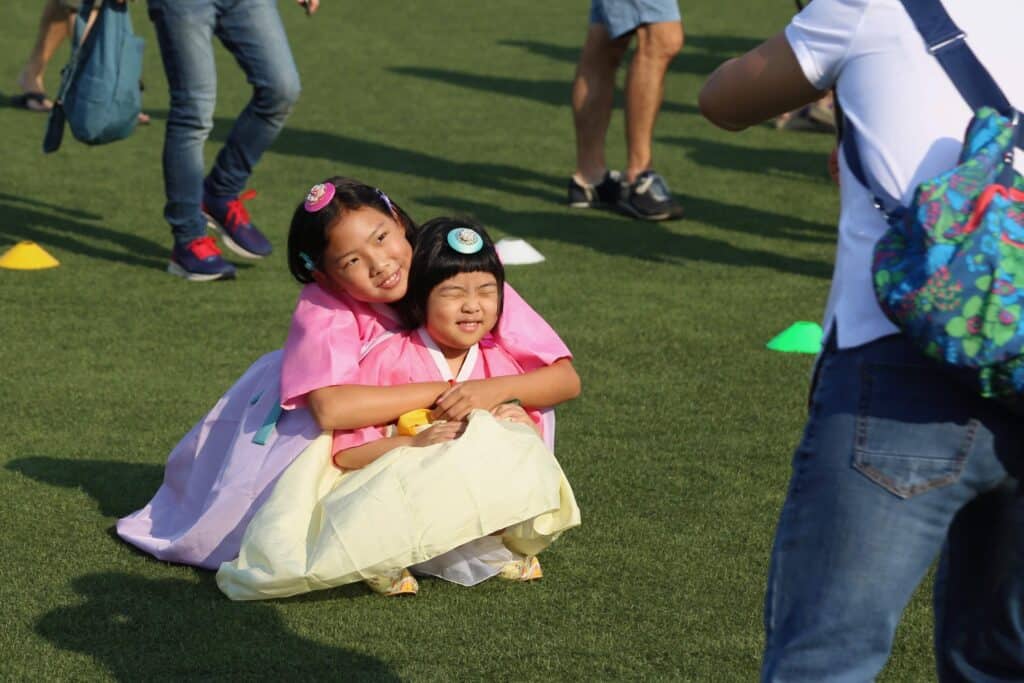 Around 1000 people attended the event and everyone took home photostrips and a little door gift to remember the day. More importantly, they took home the memory of an enjoyable event where we celebrated our diversity and achievements from the past 5 years. A huge thank you to everyone in the IGBIS community for their involvement and contributions, which made the event possible.

Julie Arcidiacono |Community and Events Coordinator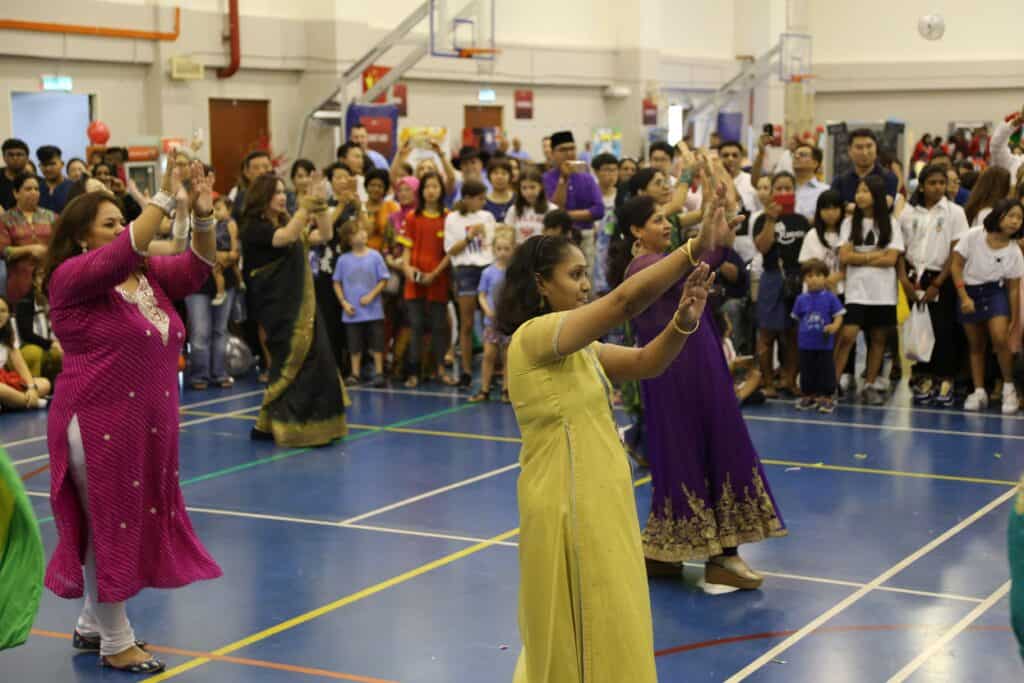 Elementary Counselling News
As the Elementary School Counsellor, I have the opportunity to work with small groups of students throughout the year. During the group meetings, the students have the opportunity to learn new skills and behaviours through discussion of ideas, feelings, behaviours, attitudes and opinions. The students participate in a variety of activities relating to the group topic. These activities may include drawing, role-playing, relaxation exercises and practicing new behaviours.

At the present time I have been working with some of our delightful Grade 1 students. We have been exploring "How to be a Communicator": expressing ideas confidently and learning how to collaborate with each other effectively. We have also been discussing "The Art of Active Listening" – listening to feelings and practicing appropriate ways to express them.

The effective tool of active/reflective listening is an important part of communication. As described in the book, Positive Discipline for Preschoolers, by Jane Nelsen, Cheryl Erwin and Roslyn Ann Duffy, active listening allows your child to feel connected and understood, something all of us need, and provides an opportunity to explore and clarify those mysterious impulses know as emotions. Like most adults, sometimes all children really need is for someone to listen and understand, and not pass judgement.

Karen Skepper |Elementary School Counsellor

DP Art Exhibition
The opening of the DP Art Exhibition was an enjoyable evening of culture and talent from many of our secondary students. As well as the stars of the show, Kitty, Vanessa, Momone and Maryam, there were artworks from MYP and CP students on display, and musical performances from a number of Secondary students. The turnout to the exhibition was wonderful, with students ranging from Early Years all the way through to Grade 12, and many staff, parents and other members of our IGBIS community.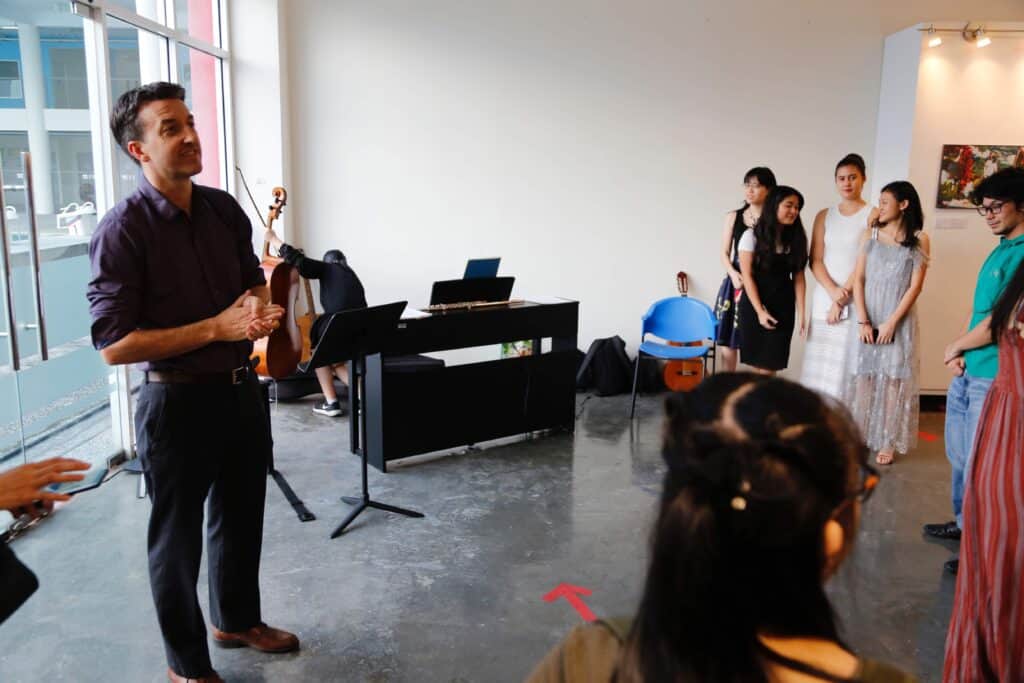 Congratulations to everyone who put in so much effort to make the evening a success, from the Facilities team, caterers, staff and students. The exhibition will continue for another week or two, so do come and see how talented our students are.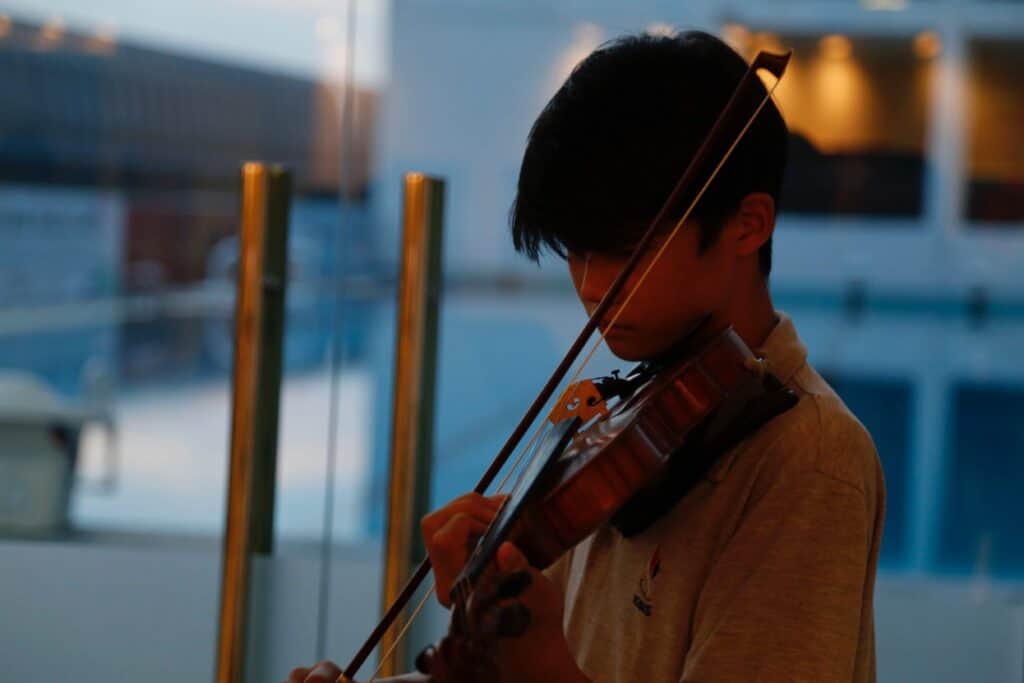 KLISS Secondary Track and Field Competition
On a very hot Monday, 38 senior athletes travelled to the Panasonic Stadium to take part in the KLISS Secondary Track and Field competition.

The competition was tough with our team facing some incredible athletes from BSKL and KTJ. IGBIS held themselves in the track events, but sadly we were no match for some of the runners who train all year round. However, the field events were a different story, with IGBIS making great improvements upon last years results. IGBIS earned six medals in the field events, with finals placings still to be confirmed.

Overall our team did well, settling for 8th in the Under 15s and 7th in the Over 15s.
A huge congratulations to the team; some athletes had not been able to attend early morning training so they did so well out in the heat. It was great to see IGBIS competing with such a big team.

A big thank you has to go to Ms Chotard and Mr McDermott who coached and supported the team, and to Mr Mitchell who came to support and help at the event.

Ruth Spracklan |Athletics Director

Kindergarten goes to The Gruffalo
This week in Kindergarten we began our last unit of inquiry under the transdisciplinary theme; How We Express Ourselves. The central idea that will drive our inquiry is: An audience can be engaged through performance.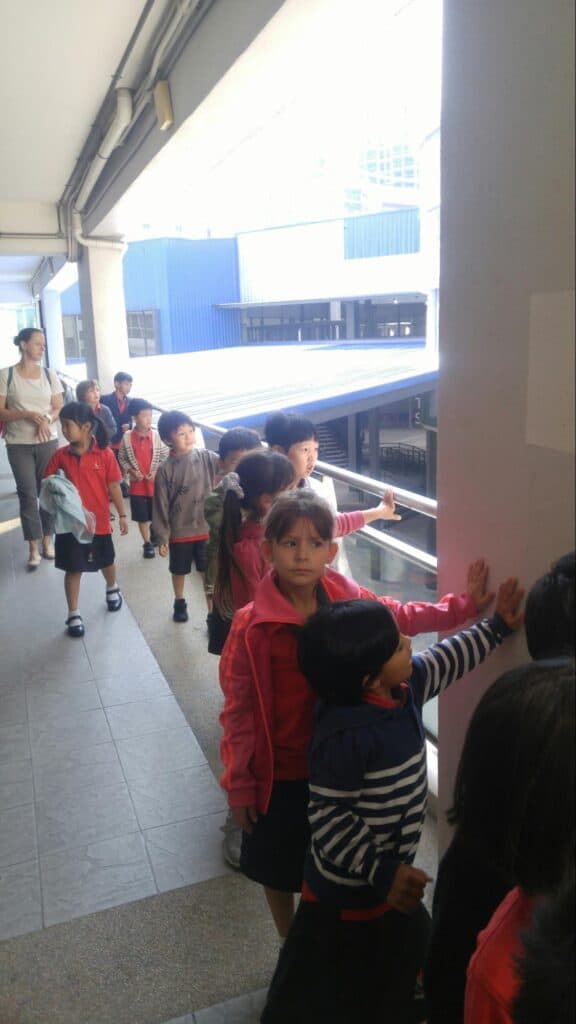 The production of the book 'The Gruffalo' written by Julia Donaldson and performed by PJ Arts Theatre Company, was the perfect provocation to kick start our new inquiry.

Watching the children in the audience at this show was almost as rewarding as watching the show itself! They responded to the requests by the actors and enjoyed the interactive nature of the performance. Who knew that the Kindergarten children could all roar as loudly as a Gruffalo? We were certainly engaged throughout and the children should be commended on their fabulous audience behaviour and participation.

Megan Ngatai and Kari Twedt |Kindergarten Teachers

Gearing up for Cinderella
Most of the elementary staff helped paint sets on Monday night, ahead of the Elementary production of Cinderella that is less than a week away.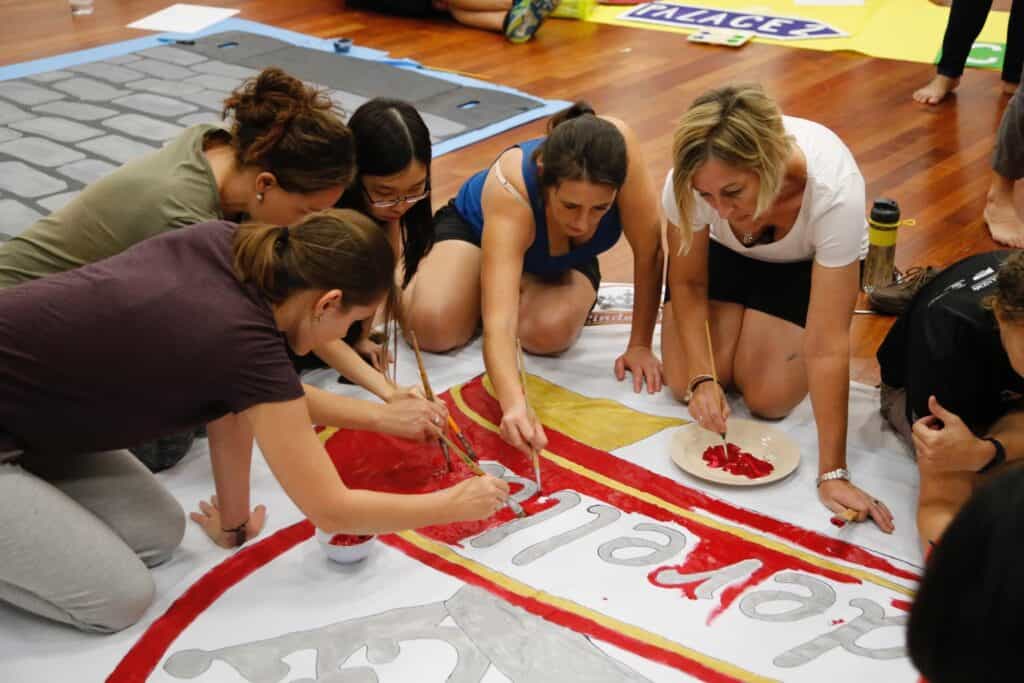 Most of the staff helped…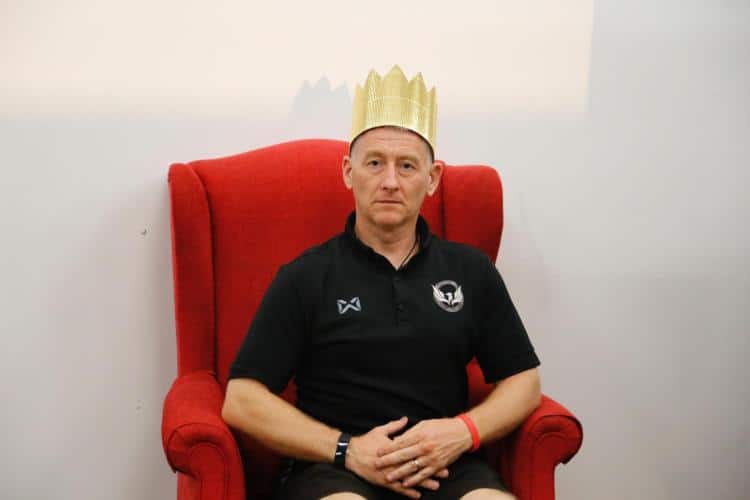 Flyers