Message from the Head of School
Dear IGBIS Parents and Guardians,

We were pleased to see the number of parents with their children for the student-led conferences last Saturday. The PYP Exhibition last Thursday and Friday was a fantastic showcase of student agency for their own learning. Closely followed by the Grade 8 Community Project presentations this Monday, the school has certainly had many examples of students taking ownership and showing their research, problem-solving, analysis, interpretation and reflection on global and community issues that have been the incentive for their area of study. Meanwhile the Grade 12 students were on study week and began their first IB Diploma examinations in school today (May 4).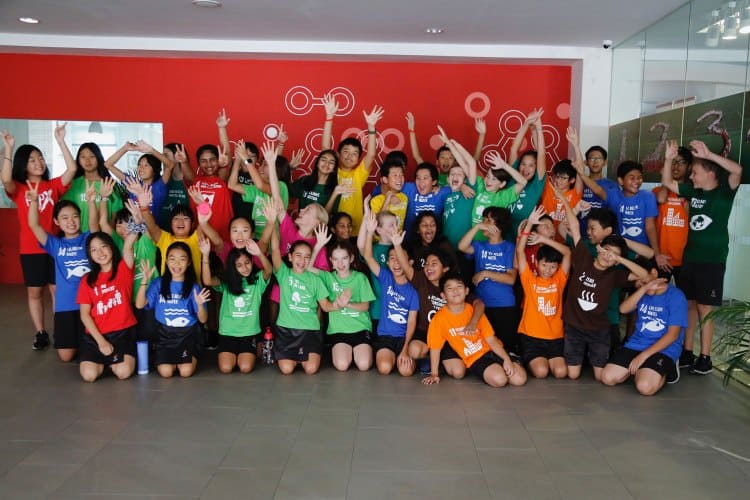 All of our staff were treated to a special 'Staff Appreciation' banquet prepared by parents today. They had a wonderful time indulging in local and international delicacies. A huge thank you to our parent community and in particular, the grade level representatives and Suzana Tan and Preeti Raghunath who coordinated the meal. In years gone by we have often been spoilt with a special lunch on Teachers Day, but since Ramadan will commence on Monday, May 6th, it was decided to hold the lunch earlier.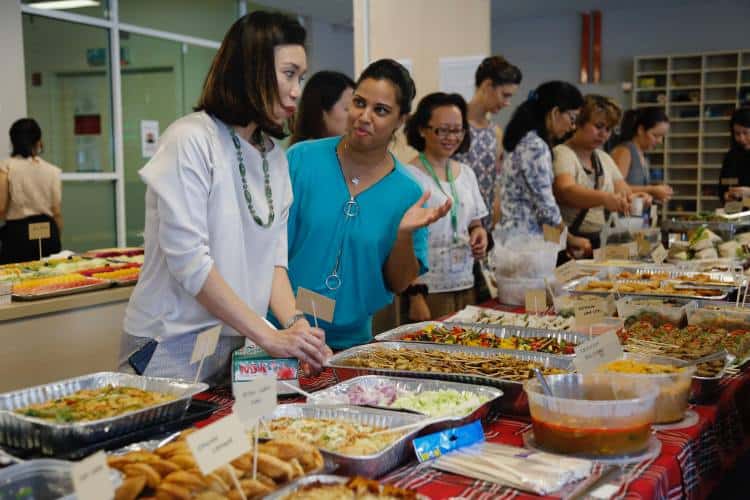 Have a wonderful weekend ahead.

Mrs Anne Fowles |Head of School

News from Secondary School
Dear parents,
Thank you to those who came out yesterday to see the Duathlon, and to Mr Lovesey and the PHE team for putting on the event. Students swam and ran to their own personal best and the overall length swum and distance ran was much higher than last year – everyone is to be congratulated for their efforts!
There are a few updates to share with you as we head into the final six weeks of the school year.
Kopitiam
Next week we will have a Kopitiam, which is a chance for secondary parents to come and speak with me about any questions they have, or to discuss general topics related to the secondary school. There is a slight change to the date, the Kopitiam for secondary will be on Friday May 10th. Please make note of this change if you are planning to attend.

Exams
Several grade levels will begin their exams, starting with the Grade 12 IB exams today. Grade 11 exams will take place from 21 – 28 May, and Grade 10 on-screen assessments from 14-24 May. Grade 9 and other grade levels will have internal assessments over the course of the last month.
End of Year
The end of year is fast approaching, so a few important points to note:

Grade 12 Graduation will take place on 31st May at 10 am – all parents are welcome to attend.
Reports will be issued (via Managebac) on 11th June
Our last day of school will be on 13th June (12 pm ending time)
I ask that families ensure students attend school until the 13th of June. We will be doing important academic and non-academic activities as we provide closure to the year, and it is truly unfortunate if students miss out on these events. Families whose children do need to leave school prior to the 13th need to inform us (email to homeroom teachers with a copy to Ms Usha) of their plans.
I wish everyone a restful and pleasant weekend.
Best regards,
Michael Arcidiacono | Secondary School Principal
News from Elementary School
Although this week has only been a 4-day week there has been some wonderful things happening around school.

On Tuesday evening we had the movie screening of 'Intelligent Lives' which is a powerful movie featuring the lives of three people who have learning challenges and the obstacles that they have faced and are overcoming. The quote below really sums up the struggle that they and others face.

"You don't overcome disabilities. You overcome society's exceedingly low expectations for people with disabilities."


Dr. Tracey Rackensberger, University of Georgia.
Our thanks go to the parents who sponsored the event and who are a significant part of our learning community who are committed to our school's mission of inclusive education.

On Thursday our students were able to set their own challenges when taking part in the whole school Duathlon event. Students chose the distance they wished to swim and they all ran approximately 1km. Not only were they setting personal challenges they showed community by helping and encouraging each other throughout the event, with some students holding hands and supporting those who needed it. Congratulations to all of our students from Grade 1 all the way through to Grade 11.

The week was rounded off when we hosted the long course KL swimming meet. Around 30 students took part competing against other schools, once again representing the school with pride. Thanks to the coaches and the PE department for making this event and the Duathlon a success.

Finally thank you to all the parents who organised and contributed to the 'teacher appreciation' lunch, it was most welcome and we feel grateful that we have such a caring and supportive community.

Dates for your diaries

6th May: Ramadan starts
9th May: Kopitiam with the ES Principal and Ms. Aga. (PVO room 8.00 – 9.00am)
17th – 27th May: PYP/MYP Art Exhibition Level 2 Art Exhibition Space
20th May: Public holiday
21st May: Music Academy Concert #1
22nd May: Public holiday
Simon Millward |Elementary School Principal

Staff Appreciation Lunch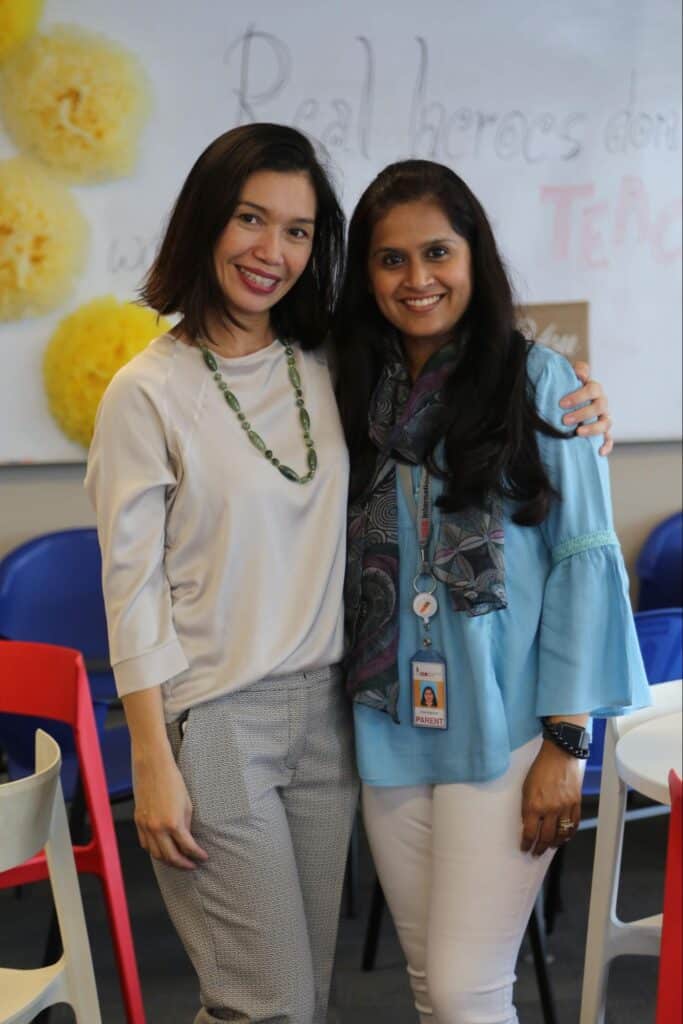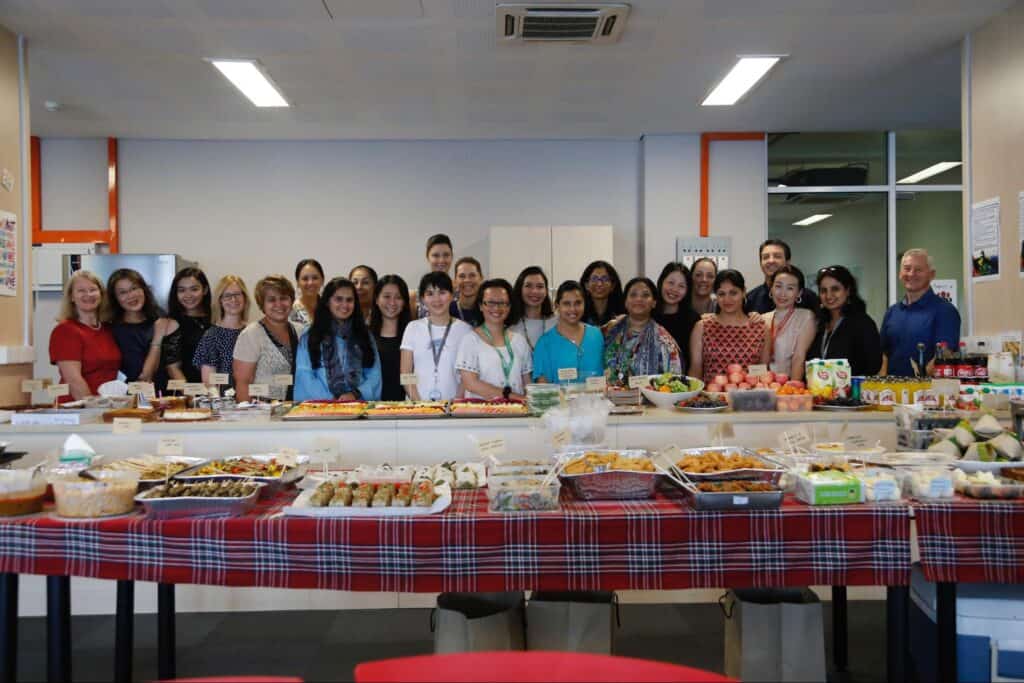 On behalf of all of the IGBIS staff members, a huge thank you to all the parents for a delicious Staff Appreciation Lunch. We are very fortunate to have such a caring community. A special thank you to the main organizers, Suzana Tan and Preeti Raghunath, and to the 2018-2019 Class Representatives, especially for their continued support throughout the year.

Julie Chen Arcidiacono |Community Support and Services Coordinator

Grade 8 Community Project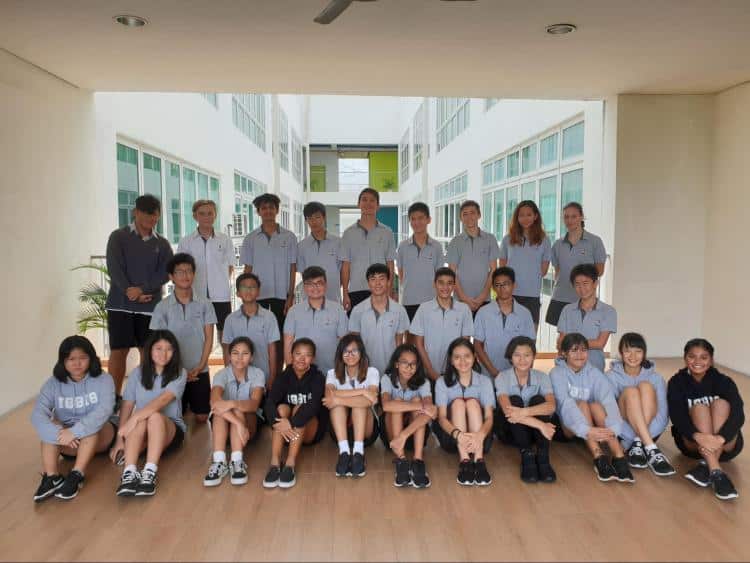 On April 29th, Grade 8 students culminated their Community Project with a fantastic exhibition of their work. The project consists of service learning over a six-month period that looked at a variety of needs in diverse communities. The Grade 8 students did an extraordinary job of taking action in ways that were unique and personally intriguing to their interests. Our students looked at a range of needs in our IGBIS community with two groups helping ES students bolster their math skills through the creation of a math website and YouTube videos. Another group looked at the preparing our grades 4-5 students for middle school by offering lunchtime activities that would help them with their basketball and art skills. The wellbeing of our school community was also addressed with one group advocating what students can do if they are faced with bullying while the lack of greenery at IGBIS, especially in our classrooms, was researched thoroughly and a planter box was designed, built, and placed in the SS library for all to enjoy. Community service did not just take place within our school community. Several of our students went outside IGBIS walls to offer their service. We had students working with orphanages on a weekly basis, making their own bamboo straws to advocate for a straw free environment, and spending time learning about and making Eco-bricks. The students were then given the opportunity to share their learning by presenting at the Community Project Exhibition to their peers and IGBIS community. Well done Grade 8! You have done a fabulous job and should be very proud of what you've achieved.

Kerri Chan |MYP Projects Coordinator

Duathlon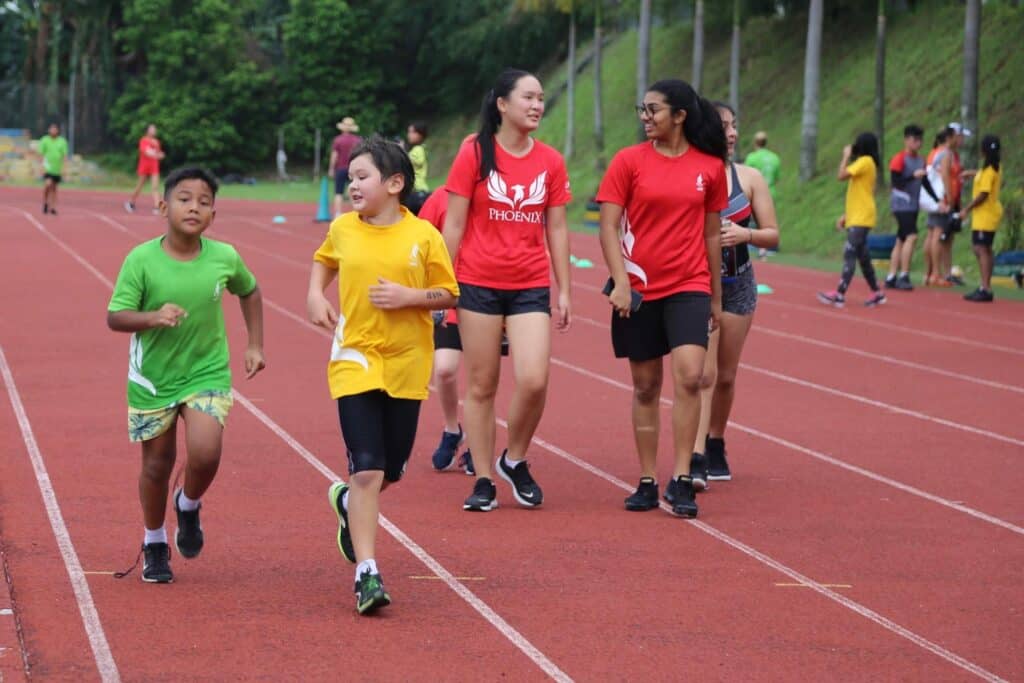 Thursday saw the school come together for the annual Duathlon, which was an amazing experience for all students involved. Elementary and secondary students gave all they could, pushing themselves out of their comfort zone to achieve the best results they possibly could. Younger students, and those who were new to swimming, took part in the learn to swim pool. it was inspiring to see so many swimmers challenge themselves to complete distances they hadn't attempted before.

We also had some students compete in the Ultrathon, taking on the biggest challenge. They completed 60 lengths of the pool followed by a 3km run. This was a demanding challenge for all involved, but each student was well prepared and managed to complete the tough challenge.

What I was most impressed with was every student's positive attitude to the day. This was an event where participants competed against themselves rather than each other, so it was all about achieving personal goals, from swimming the 60 laps of the ultrathon to simply swimming more laps than last year.

Overall it was a great day where team spirit triumphed and each student was able to experience their own success.

Sean Lovesey |Head of Physical Education

Intelligent Lives – Film
On Tuesday night around 60 members of our school community gathered in the Theatre to watch the documentary Intelligent Lives. In the crowd there were teachers, parents, students and outside visitors. All had come because they are invested in the school's vision of inclusion and what it can mean.

The movie looked at the history of IQ testing and the legacy it has left on many families and schools. It followed the stories of three individuals with intellectual disabilities who proved that intelligence can in no way measure or predict quality of life, contribution to society or achievement of life goals. The movie challenged us all to reconsider how we define intelligence and how we allow it to limit opportunity. True inclusion comes from valued membership and full participation which is what we strive for everyday here at school. As Amanda Morin, from Inclusion From Square One says, "Inclusion isn't something we should have to make a case for. We shouldn't have to convince other people of the value of belonging". This movie was a great reminder of the power and potential of all students.

Lizzie Hudson |Elementary Learning Support

Elementary Music News
The Elementary School's performance of Roald Dahl's Cinderella on the 27th March was a great success. Grade 4 opened the show as cleaning props who helped Cinderella with her chores. The ugly stepsisters and stepmother then rushed in to get ready for the ball. In the next scene, the Grade 2 rats woke Cinderella up and helped the magic fairy get her dressed beautifully and off to the palace. Grade 1 danced and sang at the ball and were very surprised when Cinderella's dainty shoe was swapped for an enormous silver shoe! Grades 5 and 3 boys watched as the girls tried on the shoe in the town scene and then helped the prince send the ugly sisters to jail! In the surprise twist Cinderella ended up marrying the man who made jam tarts instead of the prince and everyone enjoyed the last song, Jam Man.

The cast were very committed, worked really hard and performed wonderfully. We were all extremely proud of them. A big thank you to all who helped us with the production.
In homeroom Units of Inquiry, music has continued to integrate with various grade levels. In Grade 1 we have been counting beats and bars and realising we are measuring all the time in music. The Early Years students have enjoyed making their own musical instruments as part of the How We Express Ourselves unit. They have made egg, vitagen and bottle shakers; tissue box guitars, rain sticks and bell bracelets. Thank you to Early Years parents for the resources you have sent in and I hope you're enjoying listening to their new instruments. All classes have been working on developing their rhythmic and melodic skills, especially using the chime bars and glockenspiels. They are also developing their own dance moves.
For the Grade 5 PYP Exhibition opening, the students performed a PE/Music collaboration piece which was a response to the idea of being inspired to achieve more than you believed you could. The students chose to sing and play "High Hopes" by Panic! at the Disco. In PE classes one student had found the courage to overcome her fear and complete the gymnastics routine and this achievement was re-enacted in the presentation. Some students formed a singing group, some were dancing, others focussed on the gymnastics routine and seven students played the ukulele, the cello and the violin. It was a very worthwhile experience and a great performance by the Grade 5 students.
Clare Demnar |Elementary Music Teacher

PYP Exhibition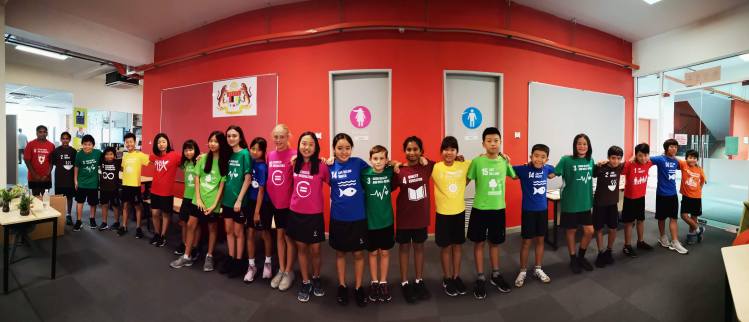 On April 25th we had our 2019 PYP Exhibition Opening Ceremony. The children put on a great performance in the Theatre, showing their creativity, passion and what inspires them. After the performance, we moved to the Grade 5 area which was transformed into the PYP Exhibition space. The children took great pride in engaging and teaching the audience about their chosen Exhibition focus.

Our Exhibition this year focused on how we can inspire others as well as how systems and processes help us to learn. At the beginning of the year, each child identified and selected an issue about difficulties the planet or people are facing and connected the issue to one of the Global Goals for Sustainable Development.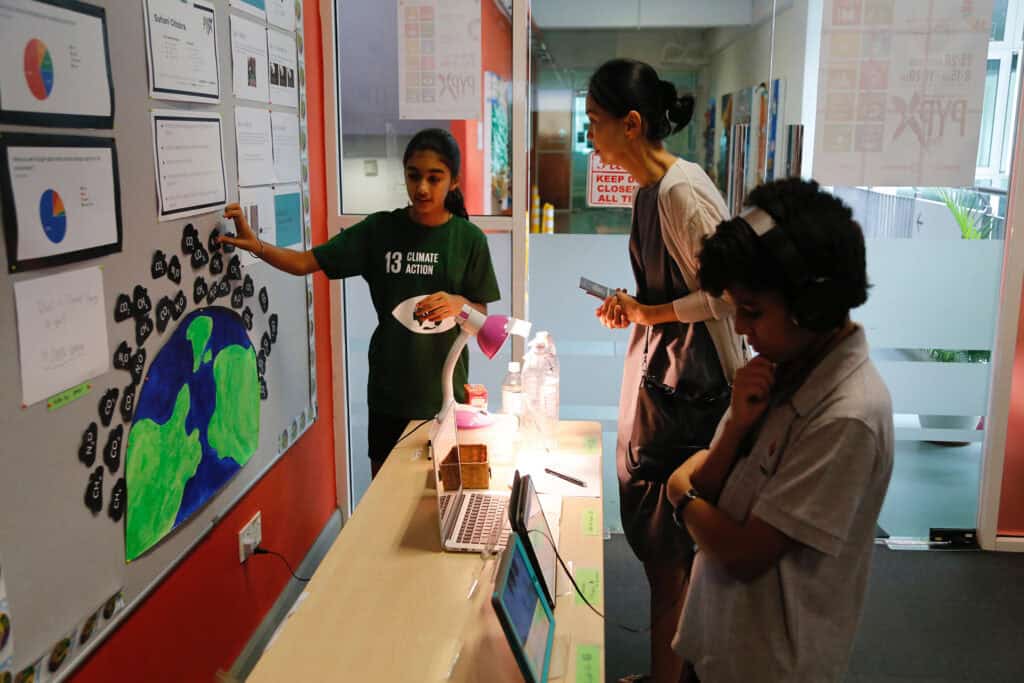 For the first part of the year, the children spent time each week researching and developing greater understanding about their issue. They worked collaboratively to develop a Grade 5 Design Process and also explored a range of creativity tools which could be used to share their understanding with others.

In March, our intensive Exhibition time began. The students decided on two or more items they wished to create to show their understanding, teach others and engage an audience. They developed action ideas to help with the issues they had identified and worked hard to spread a positive message towards change.

Self- and time-management skills were realised throughout the exhibition process and the children developed a real sense of the importance of keeping to time frames and tools which can assist with this.

Our PYP Exhibition was a fantastic experience for everyone involved. The children worked extremely hard and were able to showcase their personal best.
Lisa McClurg and Marshall Hudson |Grade 5 Teachers

Early Years Art Exhibition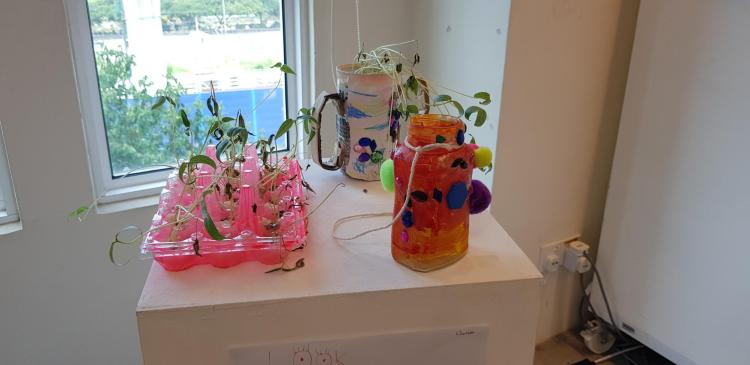 In true PYP inquiry fashion, the Early Years students have decided to prepare and curate their own exhibition, showcasing some of their creations. The artwork selected was a culmination of the unit of inquiry in both the art room and the classroom, Sharing the Planet. Some students were risk-takers in choosing individual pieces that they developed during choice-art time or classroom exploration time, however this was never a unit expectation.

All students were excited and motivated to showcase their art and design work after their successful assembly some weeks ago. Sharing what we can do and now know has developed the students' level of confidence and eagerness to show more.

This started conversations and observations surrounding the exhibiting of artwork and why we do this. Further discussions led to the realisation that we have different reasons for choosing (or not choosing) artwork and how and where we display it. In both art lessons and classroom time, the students have continued to make connections with these lines of inquiry and have taken action by preparing and curating their first official exhibition.
Ms. Elli | Elementary Art Teacher

Flyers