Message from the Head of School
I have enjoyed seeing many of our parents this week, as they came into school for the three-way conferences for Secondary School students, parents and teachers. Having the student actively present in what was traditionally a parent-teacher conference brings a whole new dimension to the conversation, as the students have an opportunity to reflect on their learning, share their learning from their own perspective, and gain feedback from their parents and teachers. This is a very powerful learning tool and provides parents with better insights of their child(ren)'s development.
Our first MYP Awards Ceremony took place on Wednesday, October 23, with 32 students receiving either a school-based certificate, MYP results or an MYP Certificate from the International Baccalaureate. Of these, 5 students received Bilingual Certificates in recognition of two languages being studied at the Language and Literature level.
Thanks are extended to the class parents who joined together to provide a delicious meal after the event.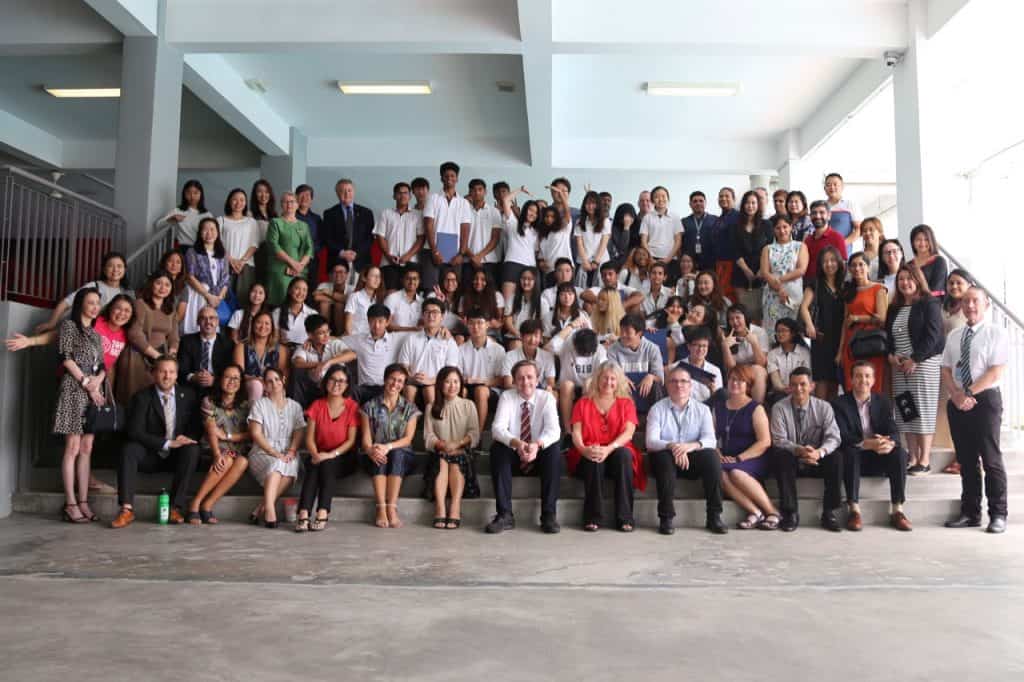 On Friday we were treated to a Deepavali (or Diwali) assembly in the theatre. The festival of light, with its celebration of good over evil is one of the highlights of the school year. Our staff have done a fantastic job of decorating the theatre and a wonderful array of performances took place from across the school.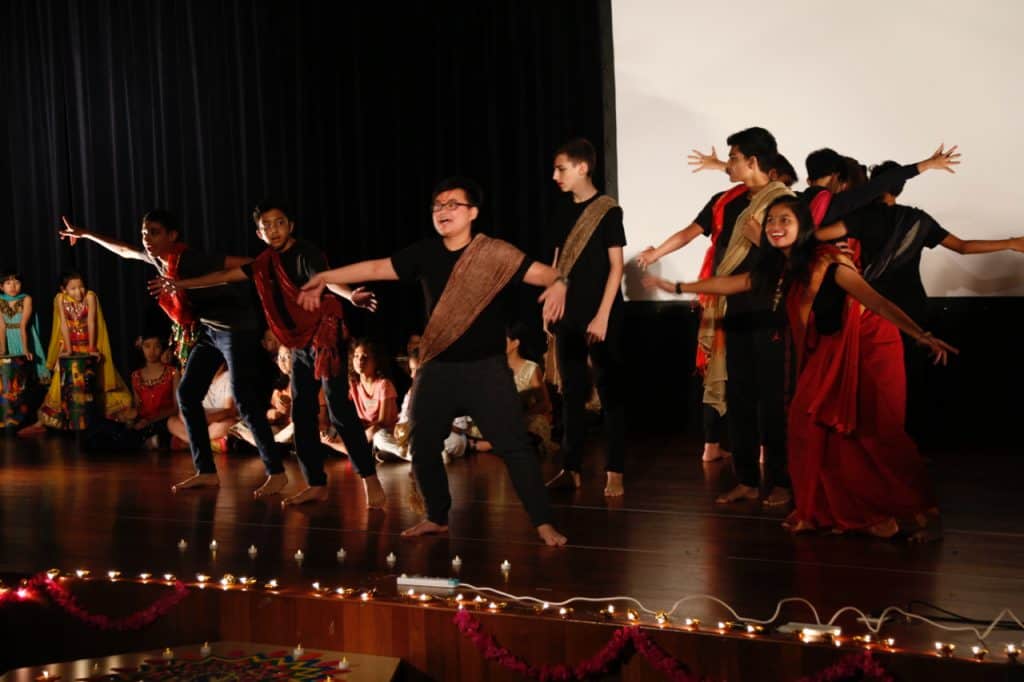 Everyone is looking forward to the break next week. I hope that many of our parents have a chance to take a holiday with their children. Keep safe and we will see everyone back in school on Monday, November 4.
Anne Fowles, Head of School
From the Elementary School Principal
This week saw the Grade 2 students take part in their field trip to 'Radiant retreats' where they engaged in a number of different activities from a rainforest walk and talk, making bamboo tags and leaf prints, a river walk and a visit to an organic farm where the students took part in plant identification, fed the ducks and chickens and planted some plants. The Grade 2's have also been busy beautifying and greening the area in front of the Grade 2 lounge with plants and creative pots. They even have an interactive display at the front of these plants.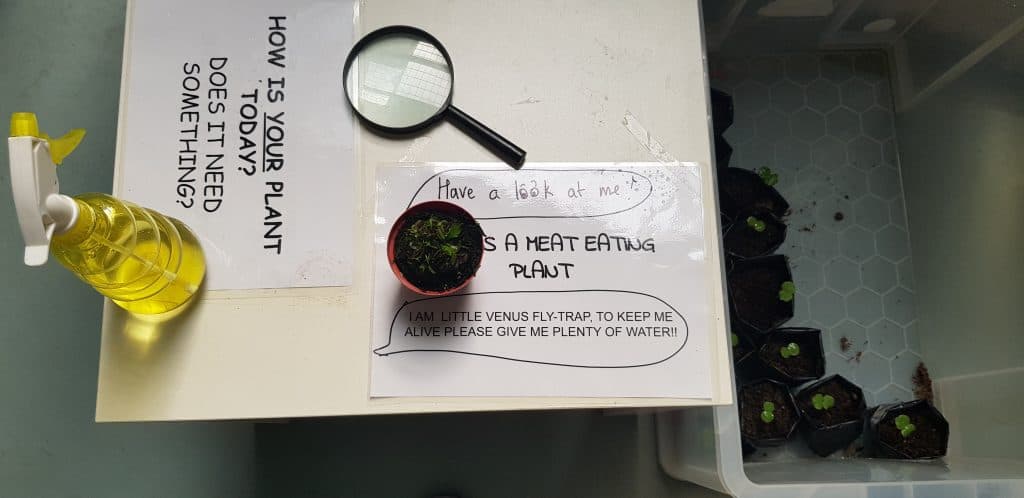 As I was on duty at the field this week I noticed some Grade 3 boys playing with their Bey blades. As I wandered over to speak with them I noticed that they had created their own stadium to play with their Bey blades by recycling the base of the large cones that had been broken. This kind of creativity is wonderful to see as they were re-using/re-purposing materials at school.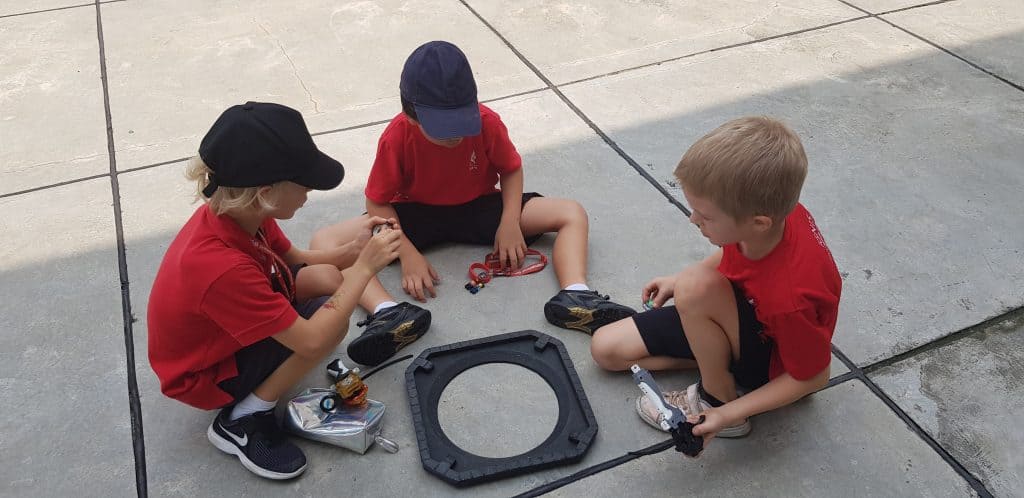 Finally a huge thank you to all of the organisers and performers for the Deepavali assembly. Yet again it was a real whole school team effort. The musical performances by Keu, Alyse, Ben, Charisse and Sophie, conducted by Ms. Hadewych both for the National Anthem and Moonlight Odyssey were a perfect start.
The Odissi dance by Kimaya took some courage to perform alone and this risk taking performance was a joy to see. This was closely followed by our Grade 4's playing the music for the Grade 9's interpretive drama about the story of Deepavali. KG got us bouncing with their dance and the information from our Grade 6 students about how people celebrate Deepavali was enlightening and informative.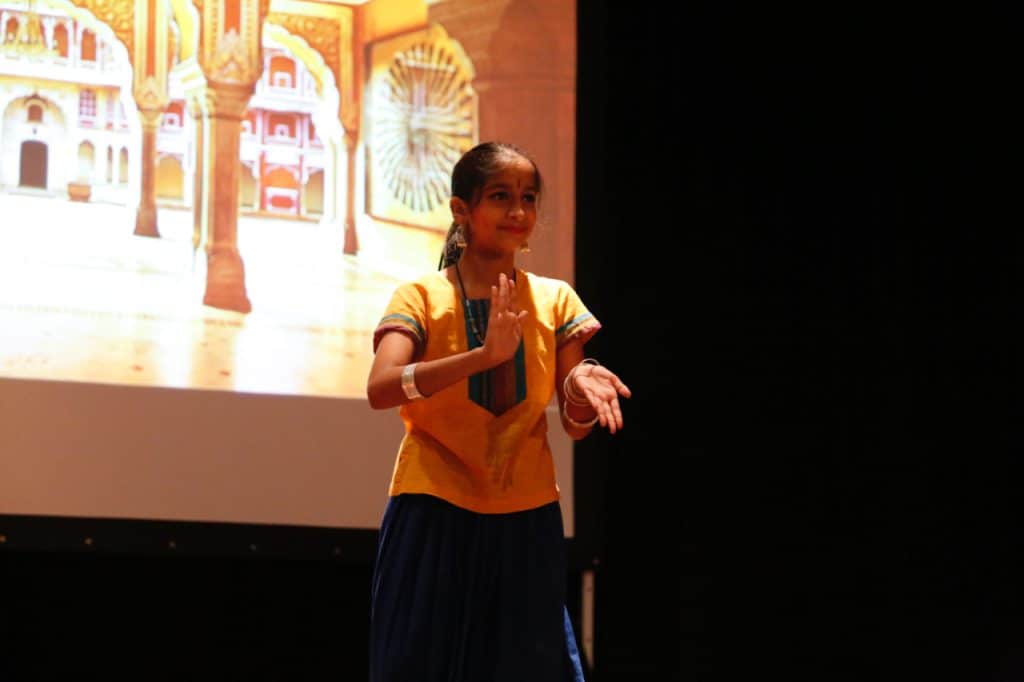 The Bhangra dance by Grade 1 and the Bollywood dance by Grade 7 brought us back to the present with energetic performances.
To round off the assembly staff from across the school danced their way through a fashion show. It was great to see Elementary, Secondary teachers, inclusion aides and business and support staff all taking part.
I hope you have a safe and enjoyable holiday. Happy Deepavali.
Dates for your diaries.
Monday 28th – Friday 1st Nov: School holiday
Monday 4th November: WS Cross country competition (athletes have been contacted already)
Friday 8th November: Phoenix Activity Day (PHAD) Day 0
Simon Millward, Elementary School Principal
From the Secondary School Principal
Dear Parents/Guardians,
It was a full week in the Secondary School with our Three-Way Conferences, the MYP Certificate Celebration and the Deepavali Assemblies all taking place. Each of these events brings us together as a community to focus on learning, to celebrate achievements, and to understand each others' culture. Hopefully, parents and students left the conferences with a clear picture of how students are achieving and what must be done next to improve further. As we come back from the October break, it will be very important for students (with their parent's support) to think carefully about the six weeks leading up to the December break and set appropriate goals for this period of time.
We sent out some of our MUN students to ISPPMUN in Phnom Penh today and are looking forward to hearing about their experience when they return.
After such a busy week, it is time for everyone to have a well-deserved break. I wish all of our families a restful week and an enjoyable Deepavali. I look forward to seeing everyone back on November 4th!
Sincerely yours,
Michael Arcidiacono, Secondary School Principal
Grade 5 Mini X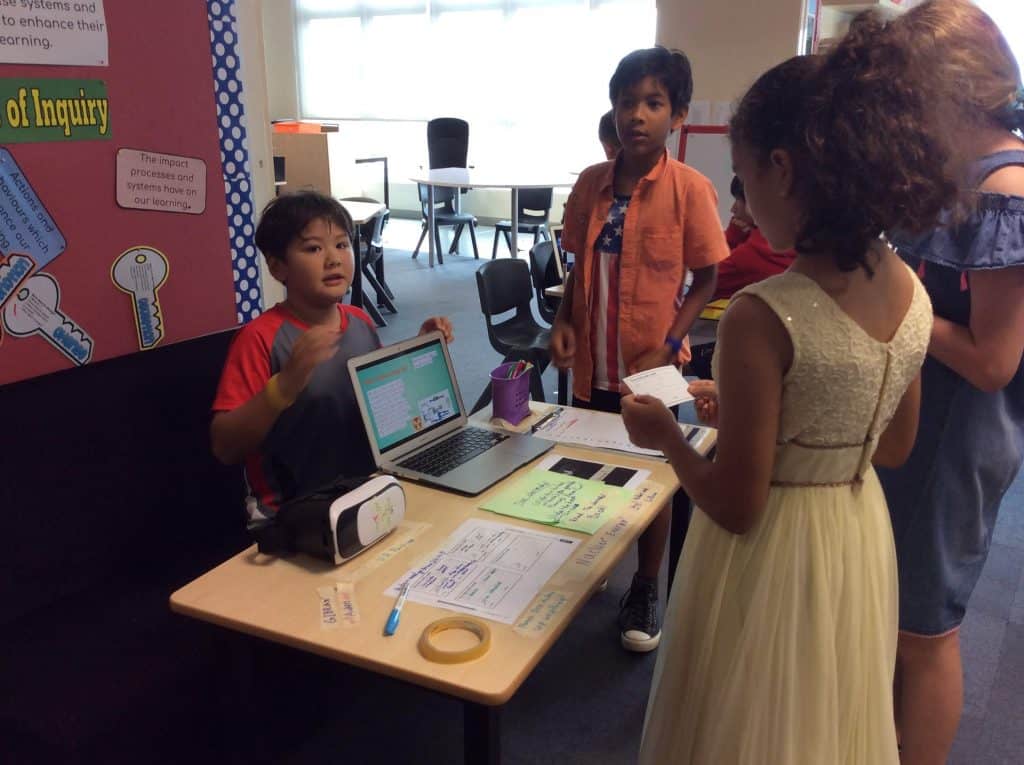 Grade 5 have recently been working through their How the World Works Unit of Inquiry focusing on the Central Idea 'Energy may be transformed to meet our needs'. The children spent time rotating around 'Concept Stations' to develop their Research Skills and Thinking Skills. They completed experiments and gained research knowledge about the following Key Questions:
What are the various sources of energy? (the concept of form)
How do people transform energy into electricity? (the concept of change)
How does the human use of energy impact the environment? (the concept of causation)
Grade 5 were then set a 'Mini X' challenge. This challenge was a small version of the PYP Exhibition that the children will be working towards and showcasing in April. For the Mini X, the children chose a source of energy they were interested in and completed research. They were then required to follow the Design Process to create two Learning Products – a visual display and an activity which can engage others and help them to learn.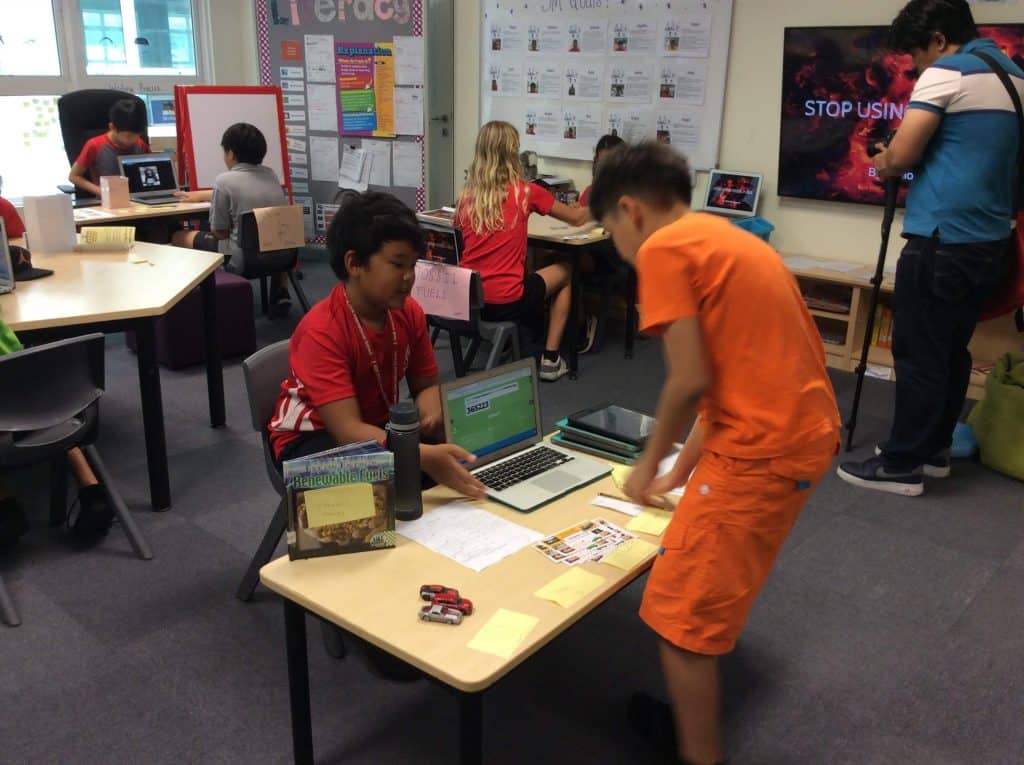 The children really rose to the challenge and were extremely excited to share their journey and products with each other as well as the Grade 6 students who provided great feedback and feedforward! This was an amazing opportunity for the children to use their Self-Management skills to complete all of the requirements on time and to a high standard.

We are certainly on the way to another amazing PYP Exhibition (PYPX) this year!
Lisa McClurg & Marshall Hudson, Grade 5 Teachers
PVO News
Parent Workshops – November & December 2019
We have a number of workshops scheduled for the next few weeks:
SCAD CP and University Info Session (G9-10 parents)
Preparing for Exam Success (G11-12 parents)
Pottery
Creative Drawing & Painting
Sound of Music
Starting the DP – Pathway, options & university (G10 parents)
Performing Artist Residency Workshop for Staff & Parents
PYP Maths Workshop (G1-5 parents)
Digital Citizenship – Learning with Technology
Floral Arrangements
Please refer to the email sent to your parent email account on 25 October for more details, including registration information.
Julie Chen Arcidiacono, Community Support and Services Coordinator
Admissions Department Update
Dear Parents,
We ask for your assistance in keeping us up to date with important information about your children and your contact details.
If there have been any changes to your child's medical profile, we would appreciate you sharing the relevant details with us. This can be done via email to the Admissions Department admissions@igbis.edu.my .This information will be kept in the child's file and shared with the school nurse Azilah Chan (azilah.chan@ igbis.edu.my) and respective Principal.
If your child needs to receive medication during the school day, this should be communicated to your child's classroom teacher and Nurse Azilah. All medications should be kept in the clinic and administered by Nurse Azilah.
If you have changed your address or contact details (as well as emergency contact details) then the updates should be shared with the Admissions Department admissions@igbis.edu.my
If you have changed passports recently, we require a scanned copy of the main page please.
And finally if you will be leaving us at the end of this semester, please submit a withdrawal form to the Admissions Office by October 31st 2019, to ensure the full refund of your deposit.
Thank you for your cooperation.
Sincerely,
Wayne Demnar, Director of Admissions and Public Relations
Flyers