Message from HOS
Mrs Anne Fowles, Head of School
Dear Parents, Guardians and Community,
The International Baccalaureate has released its revised Standards and Practices which are the basis for programme implementation, authorisation and evaluation in IB Schools. It is a good time. therefore, to reflect on the IB statements and their interconnectedness with IGB International School.
'The IB's mission is central to its work with schools, governments and international organizations to develop challenging programmes of international education and rigorous assessment. The aim of all IB programmes is to develop internationally minded people who, recognizing their common humanity and shared guardianship of the planet, help to create a better and more peaceful world. This powerful mission that drives learning informs the development of each IB World School—as well as the IB's larger global community of students and their families, teachers and supporters. IB World Schools strive to help realize this purpose for learning within their own local, state, national, international and global contexts.
Standard: Purpose 0101:
Schools implement IB programmes to develop inquiring, knowledgeable and caring young people who help to create a better and more peaceful world through intercultural understanding and respect.' (PSP2020, p10)
The Vision of IGBIS is to provide an innovative international education that inspires learners to make a positive impact on the world; while the school's Mission is to provide an inclusive learning community, embracing diversity by offering a challenging IB education which empowers its members to be caring, global citizens.
These powerful statements speak to what is at the heart of IGBIS and to the beliefs that should underpin everything that we do. As we prepare the school's strategic plan for the next 3-5 years, our focus is on innovation, impact, inclusion, diversity, empowerment and a caring community while delivering an outstanding IB education for our learners.
From the Elementary Principal
Simon Millward, Elementary School Principal
This week I was lucky enough to spend some time with the Grade 4 and Grade 5 students as they embarked on their camp.
On Tuesday I travelled to Selangor State Park to meet the Grade 4's as they were working with Nomad Adventure. I arrived just as the students had completed their camp craft component of the day, where they learned how to make an open fire and cook their own lunch. This was followed by the river walk.
Students were instructed to use different points of contact on surfaces for their safety – for example, a 5-point contact would be two hands, two feet and their bottom; a 3-point contact was two feet and one hand etc. These were very important as the students navigated the river bed using these different points of contact to go around and over rocks in the river bed.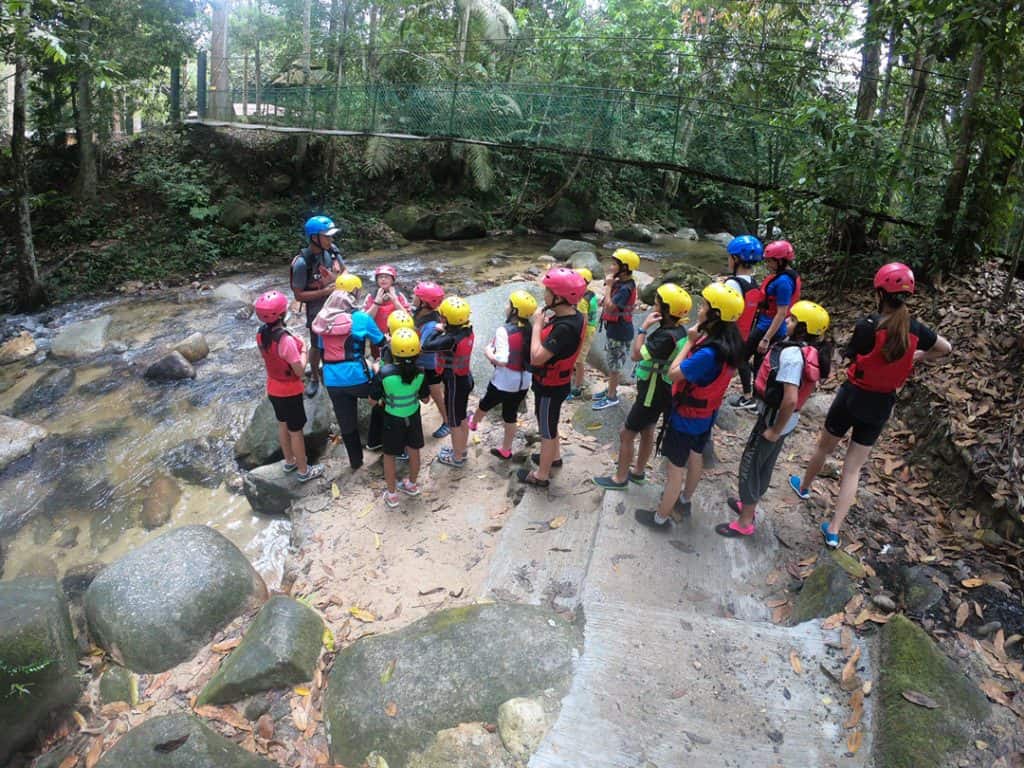 The river walk was a lot of fun and at times, the students were waist-deep in the water. Naturally, everyone was thoroughly wet by the end of the walk.
On Thursday I travelled to Gopeng to visit the Grade 5 students on their camp. They too were engaged in adventure activities with Nomad Adventure. The previous day students had been engaged in some gardening and had harvested some tapioca which they cooked.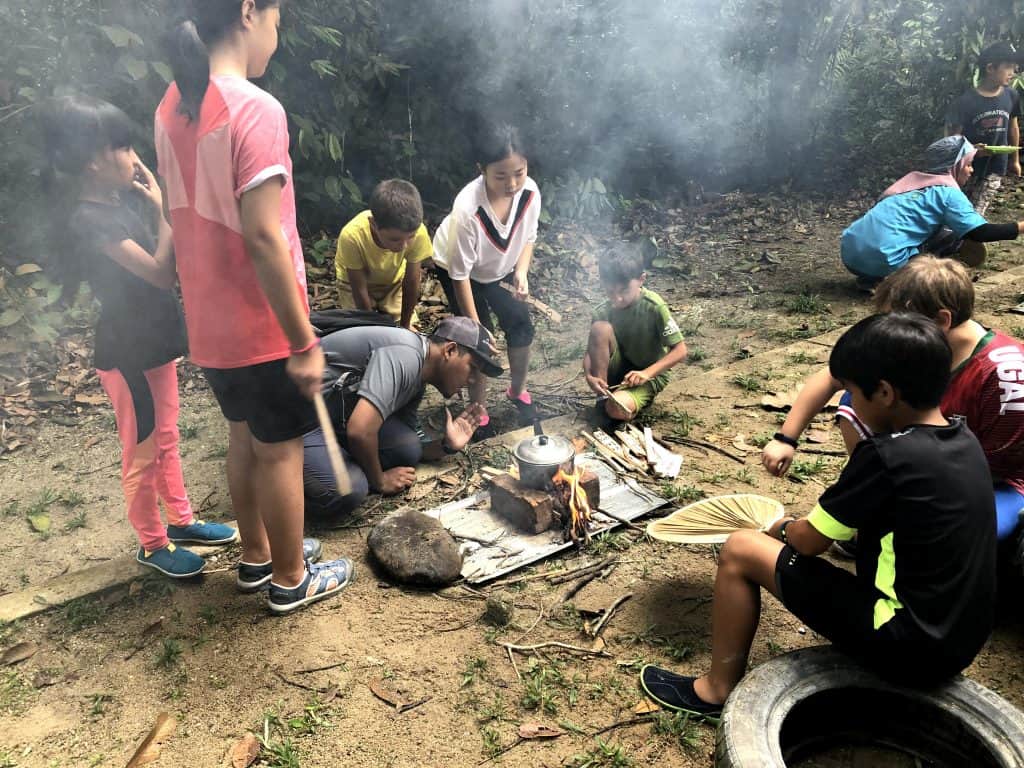 On Thursday though they were having a 'river' day. Students were taught the defence position in the water (face up, legs in front, hands to the side and float steering yourself with your hands). They also learned how to rescue someone from the river using a throw bag or wading in the river in a particular formation to rescue someone.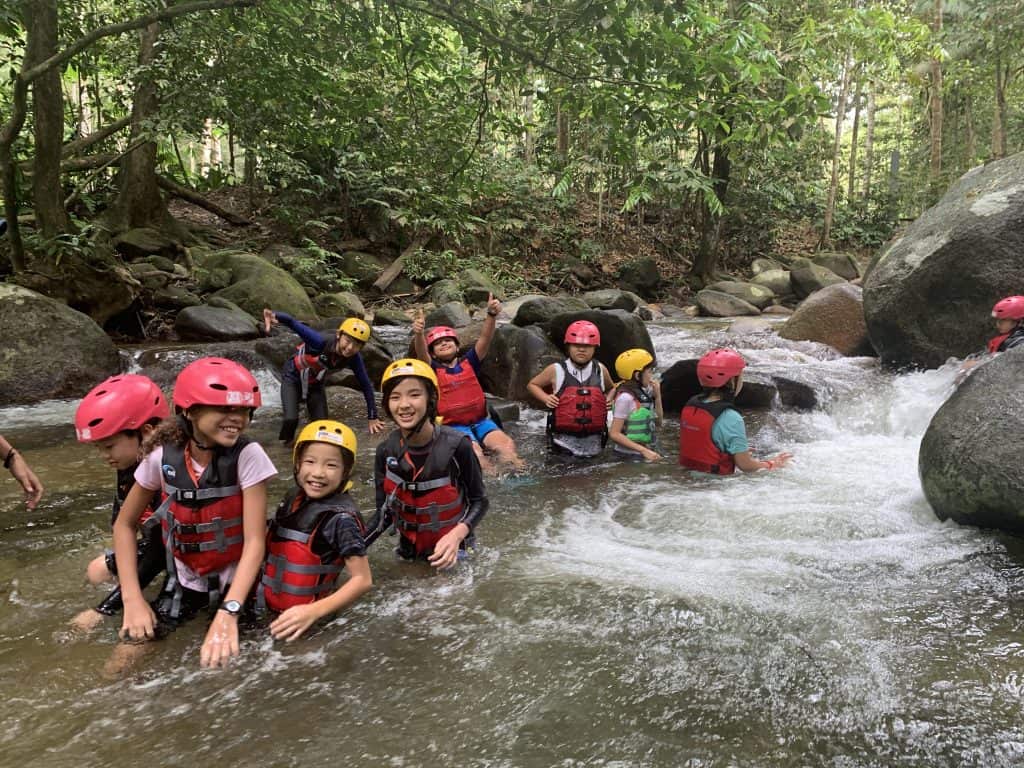 In the afternoon they went flatwater rafting. All the students were having a great time, some were challenged, but most importantly they were willing to be risk-takers and 'give it a go'.
Unfortunately, I missed out on the Grade 3 Art Exhibition on Thursday which I am reliably informed went extremely well. The exhibits will stay up a little longer, as the popularity of the event meant that other students from the school were unable to attend. So if you haven't already seen the Grade 3 creations, they are worth a visit.
Dates for Your Diaries
28th & 29th Feb: IGBIS Open days
16th – 20th March: School photo week
23rd – 27th March: IGBIS school holiday
From the Secondary School Principal
Michael Arcidiacono, Secondary School Principal
Dear parents & guardians,
Grade 12 students were treated to some special lunches this week in advance of their upcoming mock exams, which will begin on Monday. Our very supportive Grade 12 parents put on lunch for students on Tuesday and Thursday and the students enjoyed watching videos as well, as a way to take a break from their studies. Whilst we cannot take away the academic pressures or deadlines for students as they lead up to their May exams, we can support their wellbeing by caring for them through actions such as these. A very big thank you to Sruthi and Felicier and our Grade 12 parents for their support! The mock exams are another milestone for the Grade 12 students on their journey and are an excellent opportunity for students to take stock of their current progress and identify areas of need for future study. We will continue to have support for student wellbeing throughout the exams as well.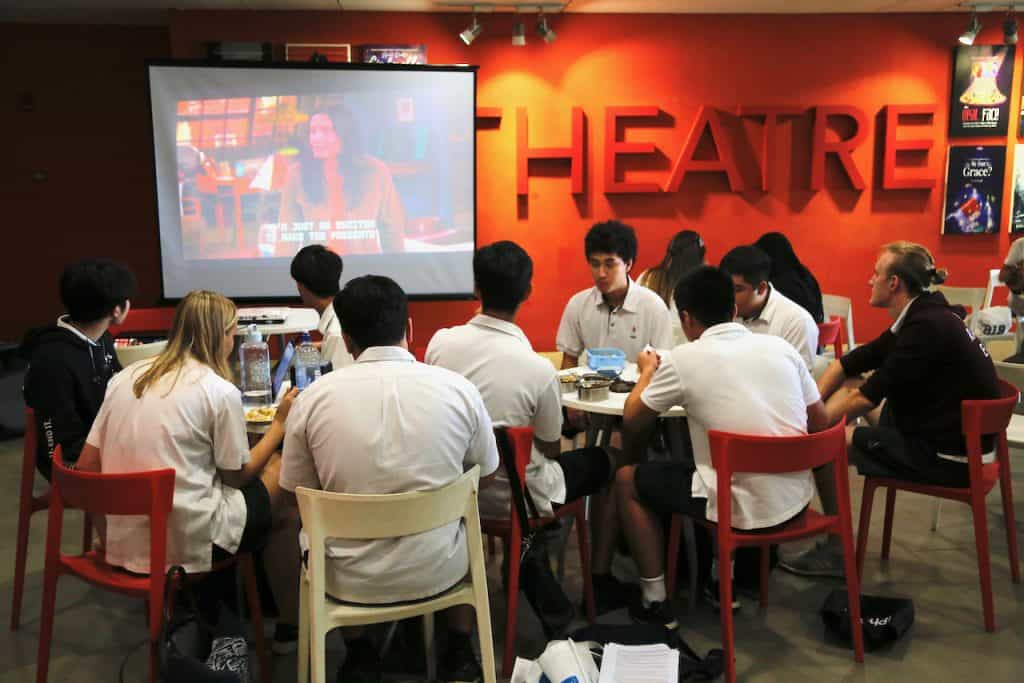 Looking forward to other events next week, our sporting teams will continue to take part in AIMS competitions and we are hosting fixtures throughout the week. As well, on Friday 28th February parents are invited to attend a workshop on Theory of Knowledge at 8:15 am in the PVO room. This should be a great opportunity to learn more about this fascinating course, which is designed to connect all the subject areas together and forms part of the IB Core requirements for the Diploma. This workshop should be of particular interest to parents in Grades 9, 10 and 11. 
Wishing everyone a restful weekend and good luck to our Grade 12 students on their Mock exams!
Best regards,
Michael Arcidiacono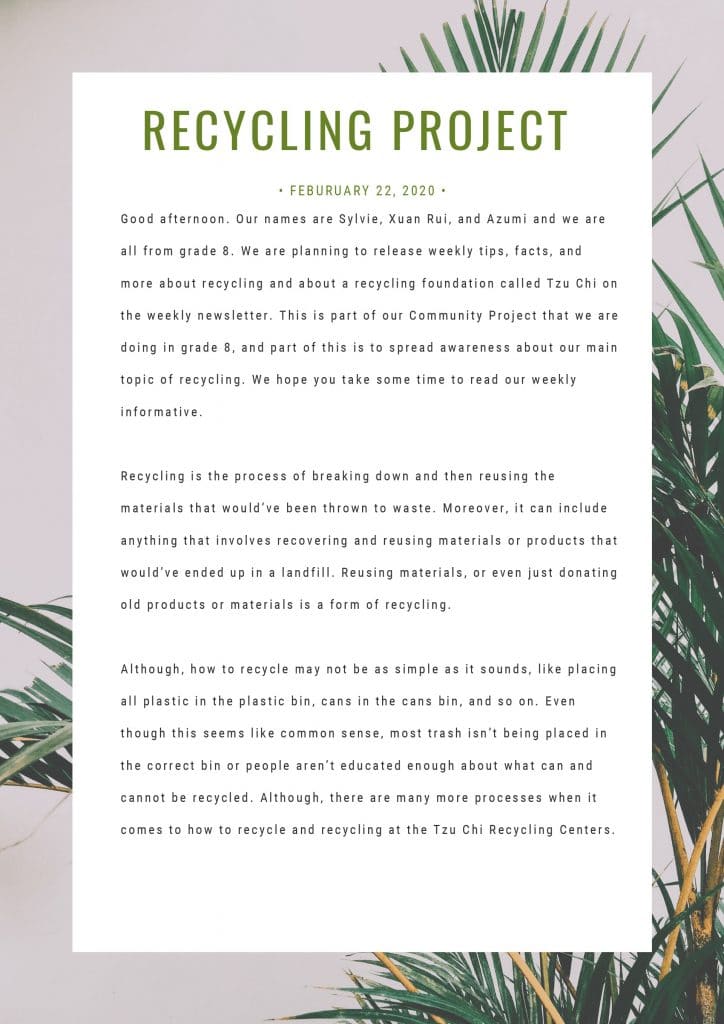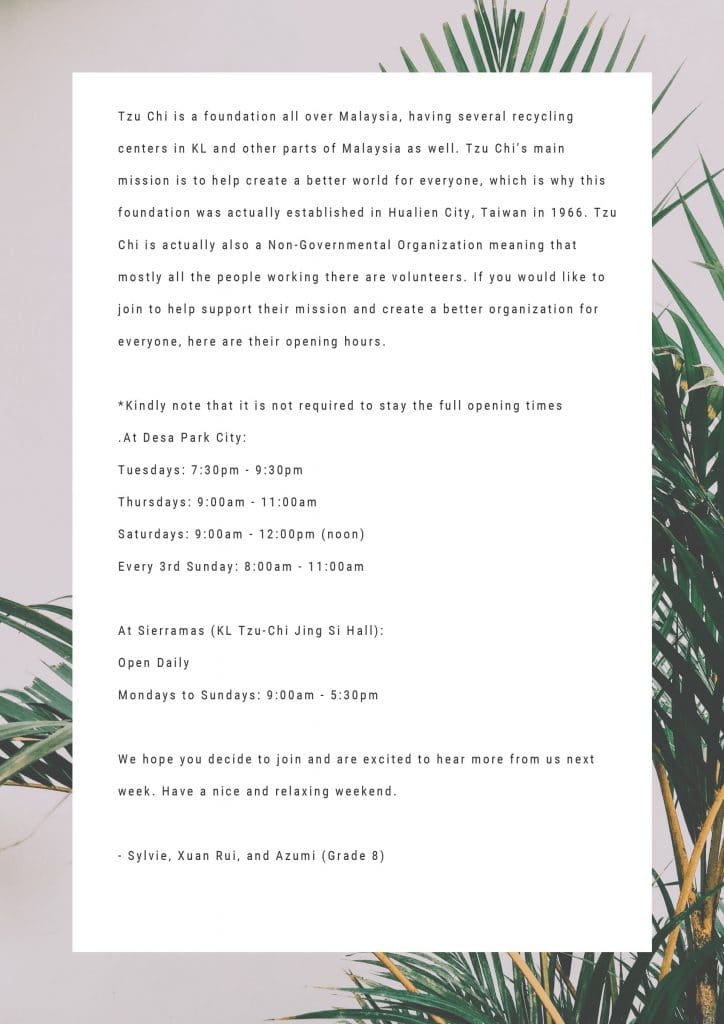 Coach's Corner
Adam Morris
In preparation for the next academic year, the IT Department has been contacting local vendors to improve our current services. We are considering a range of different possibilities, and as with any initiative, feedback is essential to ensure we are going in the right direction.
This week, we have a few questions about cashless and food purchases at school. You can submit your responses via this survey.  Here are the questions:
I would like to top up the balance with an app on my mobile device
I would like to see exactly what my child has purchased at school
I would like help with fostering discussion with my child about his or her eating habits
I would like to be able to view nutritional information about the food my child's purchases.
You also have the opportunity to add your own comments. You can answer in terms of "Strongly Agree" and "Strongly Disagree."
Thank you for taking the time as it is a valuable way to learn more about expectations, allowing us to make clear and beneficial decisions to support our community.
PVO News
Julie Arcidiacono, Community Support and Services Coordinator
International Day Re-schedule & Plans Moving Forward
Although International Day has been rescheduled to Saturday, 18 April 2020, it is important to emphasize that preparations and planning must still continue as scheduled in order to ensure a successful event. Those participating with a booth who have not yet submitted updates on their plans are encouraged to do so as soon as possible. Recipe submissions per booth are also to be completed before International Day. 
Booth set-up will now take place all day on Friday, 17 April from 8:00 am – 4:00 pm. Since this is the same day as Student-Led Conferences (SLC), please take note on the following:
Elementary School students will not be allowed in the Sports Hall during set-up hours.
Between 8 am to 1 pm, for students whose parents are involved with set-up prior to or after their SLC booking, there will be teacher supervision for Grade 1 to Grade 3 students in the playground on Level 1, and for Grade 4 and Grade 5 students at the Field.
From 1 pm to 4 pm, all parents of Elementary students will need to make arrangements for their own child(ren)'s supervision.
Parents of Fireflies, Early Years and Kindergarten students involved with a booth set-up will need to bring a helper or someone to supervise their child(ren) at all times.
For all of our health and well-being, only staff members, students and student's immediate family members (parents/caregivers and siblings) are invited to attend the event. A reminder to fill out the travel survey to inform the school in advance should there be a need for you or any of your family members to travel to any parts of China, or if you are hosting anyone who has been to China recently.
Parent Ambassadors for February Open Days
IGBIS would like to once again count on your support to attend and assist in promoting our school during our next Open Days, scheduled for Friday (28 Feb.) and Saturday (29 Feb.). If you are interested in volunteering as a Parent Ambassador, please submit your response by filling out this form, which also contains more information on the role.

Prospective families would very much value an opportunity to meet current parents like yourself and hear about school life from a parent's viewpoint first-handed. Your kind assistance would be greatly appreciated.
Parent Workshops
Another exciting new workshop series will be listed soon, aimed for speakers of English as a second language. Watch this space for updates!
February Parent Workshops
March
April Parent Workshops
May Parent Workshops
June Parent Workshops
---
Are you interested in the events and shows happening at Kuala Lumpur Performing Arts Centre? Click here (http://www.klpac.org/whats-on/) to find out more!