Message from HOS
Mrs Anne Fowles, Head of School
Dear Parents, Guardians and Community,
Things continue to evolve with regards to the coronavirus. The latest update to the community will include a range of additional measures taken the last week and others about to be implemented. Following discussions with other AIMS schools, the AIMS Elementary Track and Field Day on the calendar for next week has been cancelled, as have all other interschool sports and activities. In addition, most other events where outside visitors come into IGBIS have been cancelled. More to come in the Covid-19 update.
Thankfully, the Book Week activities this week were a wonderful success, and our students were again inspired by the works of various authors, the readings by staff and parents and the Book Fair. I enjoyed meeting our families in the car park before school and seeing so many students dressed as their favourite book character, and the assembly that followed was lots of fun too. Thanks are extended to our librarian, Ms Kerri Chan, the rest of the library staff, and the staff and parents who have supported the events this week.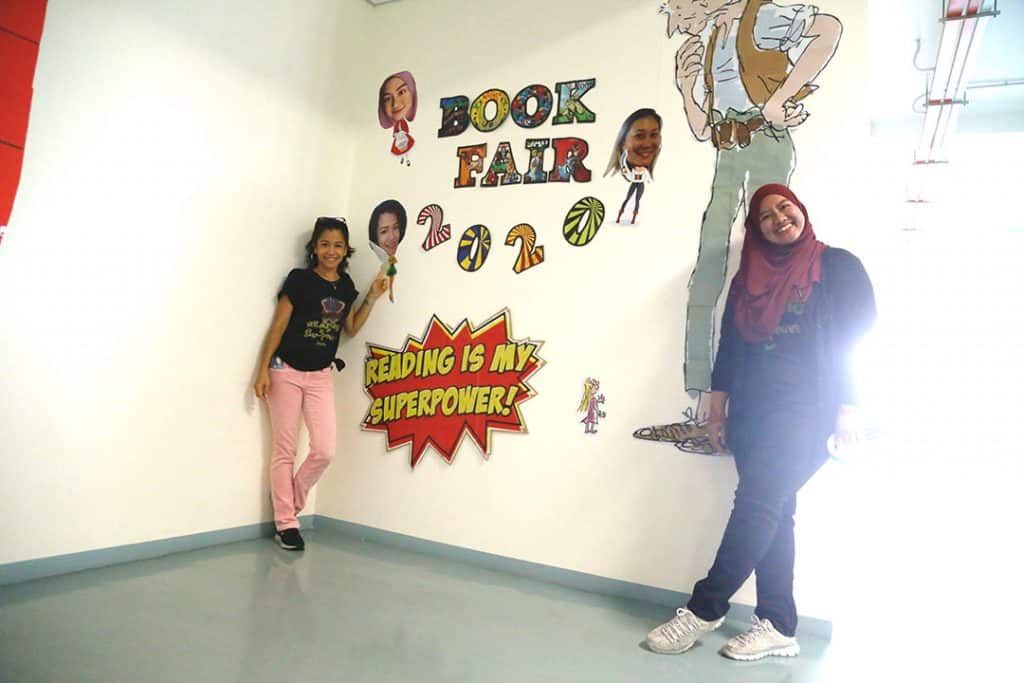 From the ES Principal
Simon Millward, Elementary School Principal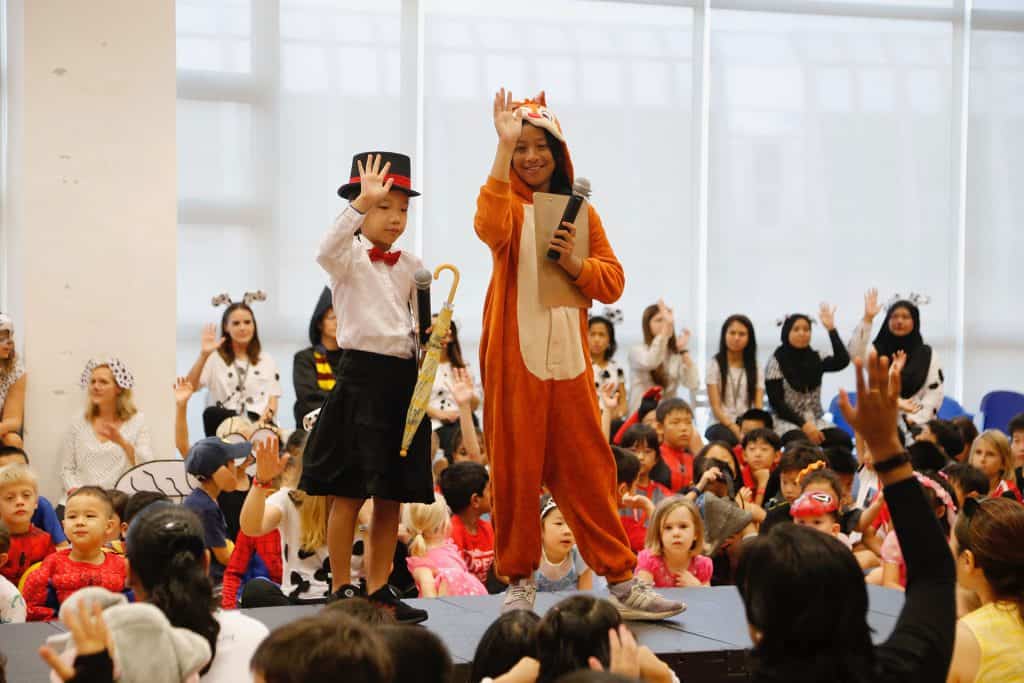 Wow, what a fun week it has been! There has certainly been a lot going on with Book Week. A huge thanks go to the Library team for organising the events through the week and all of the decorations. To all of the parents and teachers who have contributed to its success, thank you.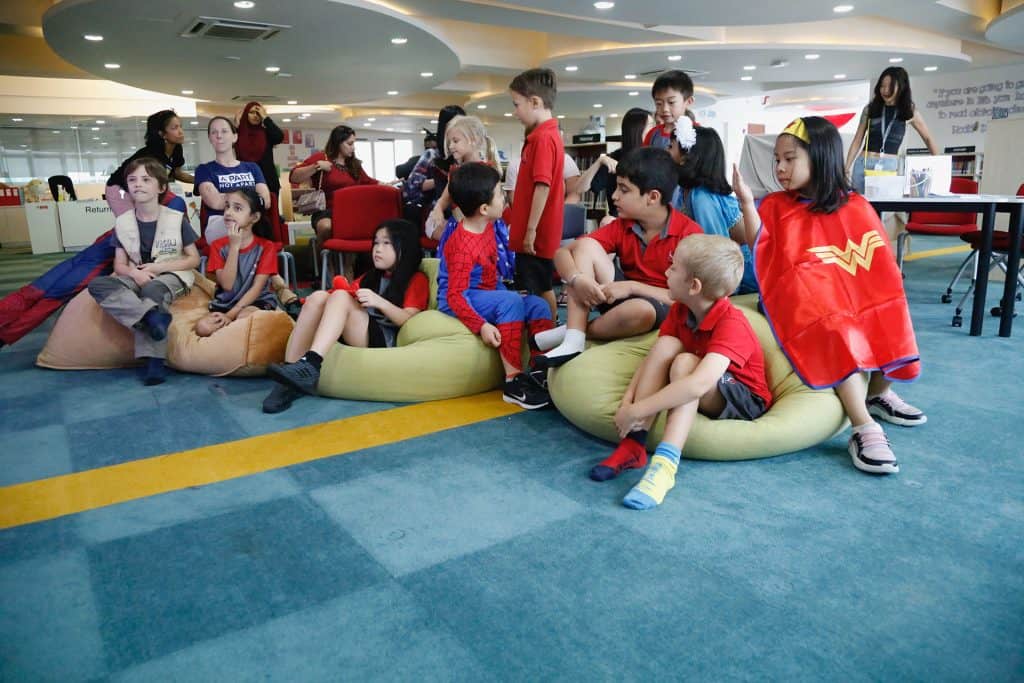 It was wonderful to see so many parents at the Superhero Academy on Wednesday and Thursday training to become superheroes. Working out their superhero name, navigating through the laser beams, and 'knocking out a buildings electrical systems' (bowling activity) and many more.
Congratulations to the bookmark contestants. Having over 100 entries is a great achievement and the anonymous voting system ensured that no one knew who was going to win until the ES assembly on Friday. Well done to everyone, but particularly to the winning bookmarks.
KG-G2: Elora and Chae Eun
G3-G5: Maloe and Landen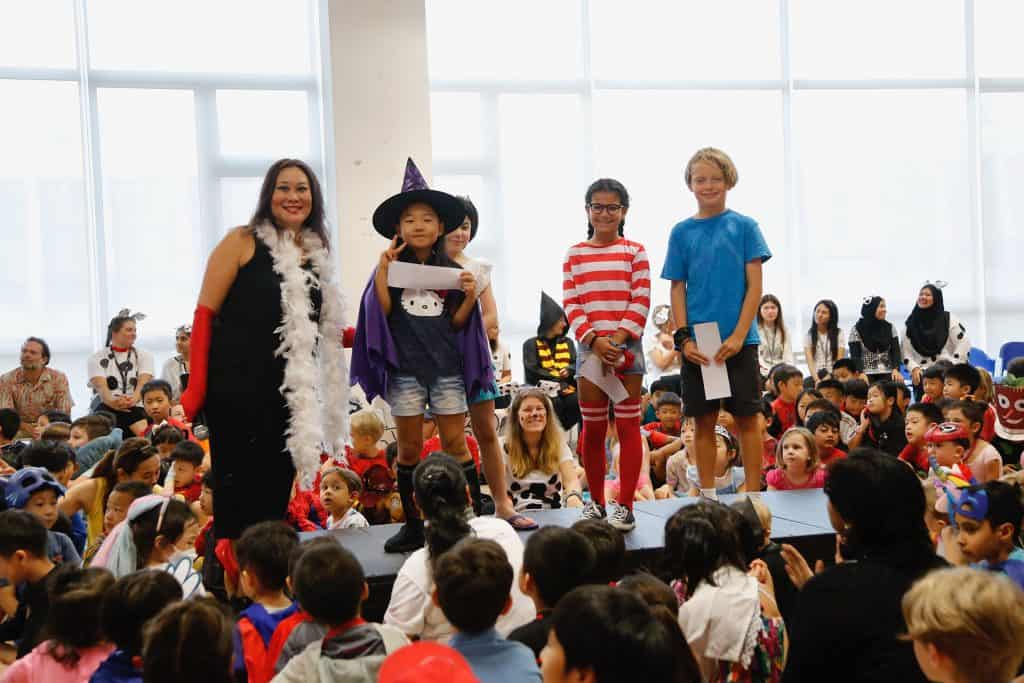 As classes visited the Book Fair, for each book purchased, an entry to the raffle was entered. Congratulations to our lucky winners!
Aisya G5
Masha G3
Cedar KG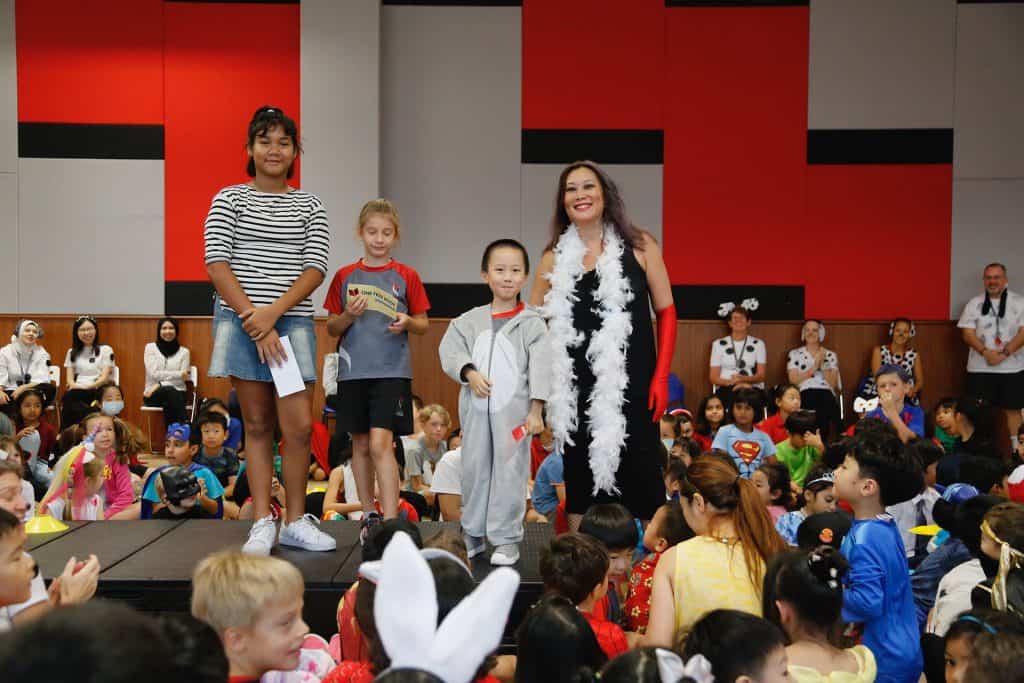 Don't forget that the school photos will be taking place next week. Tuesday, March 17th, will be the ES class and individual photos, and Wednesday, the sibling photos. On Friday, we will also be taking the #6 photo.
Dates for your diaries
16th – 20th March: School photo week
23rd – 27th March: IGBIS school holiday
From the SS Principal
Michael Arcidiacono, Secondary School Principal
Dear parents & guardians,
A real highlight this week in the secondary school was our Grade 12 DP Music Recital and Theatre Solo Performances. These two courses are rich in the creative opportunities they provide for our students, and an additional benefit is that students are required to perform their pieces. Thus, an audience of peers, teachers and parents get to enjoy the fruits of their hard work! Offering these IB courses, as well as our Visual Arts course, is a great strength of IGBIS, equipping students with creative and critical thinking skills that will serve them well in the future.
As has been communicated previously, we are restricting access to IGBIS and cancelling events that involve visitors to the school. In addition to the cancellation of inter-school sporting events, starting next week any scheduled university visits are now cancelled, as well as the Savannah College of Art & Design Master Class. Whilst we hope things will return to normal soon, at this point in time we are focusing on the safety of our students and our core business of teaching and learning.
Next week will be our school photos. Please remember that students will need to be in full uniform (and not PHE kit) on Monday for their individual and homeroom photo. The One Act Plays scheduled for Wednesday, March 18th will be restricted to IGBIS students only.
Thank you in advance for your understanding, and wishing everyone a safe and healthy weekend!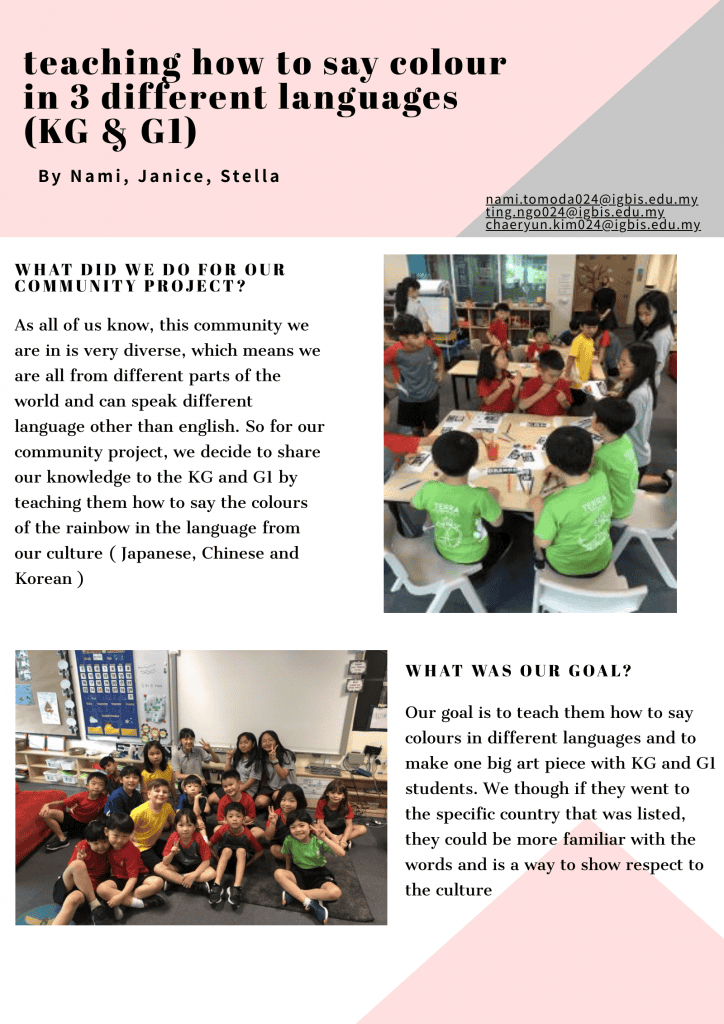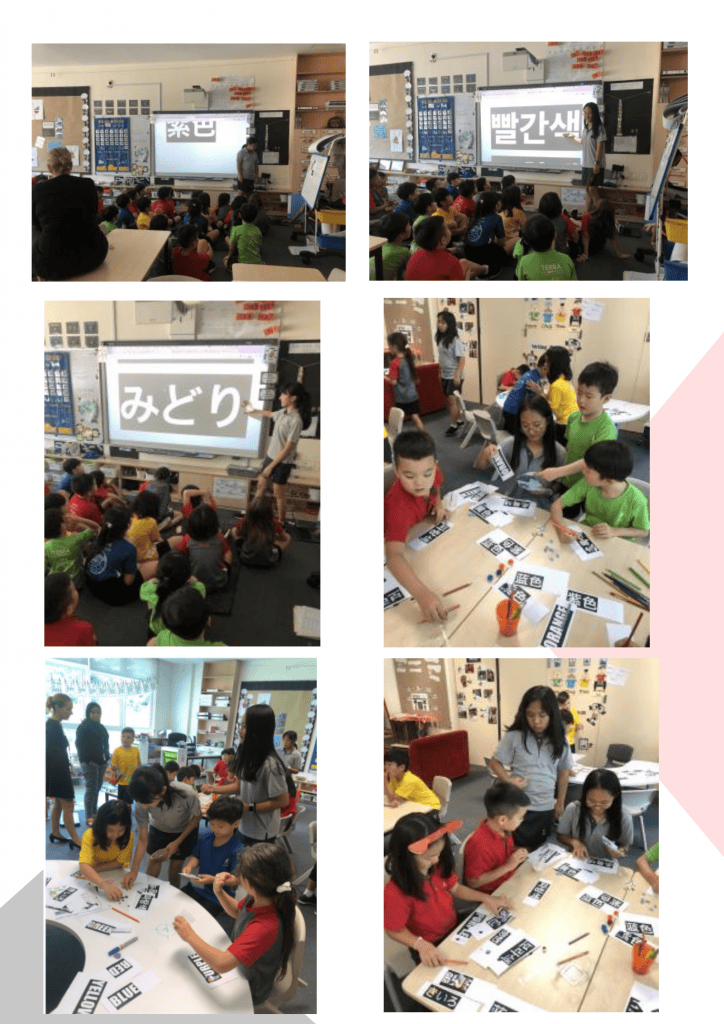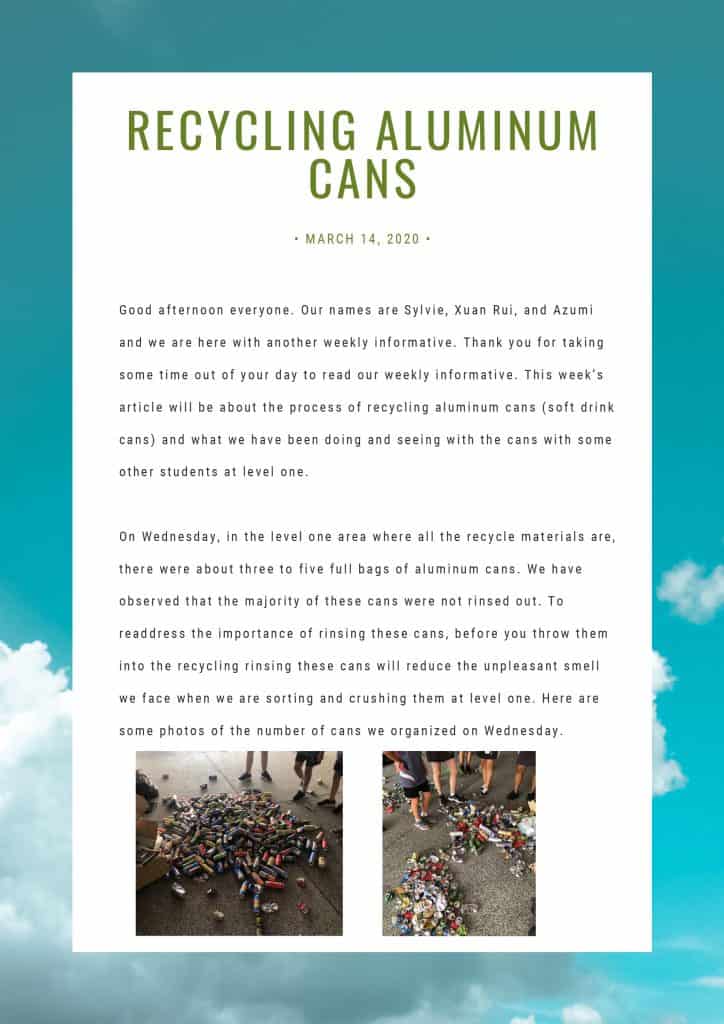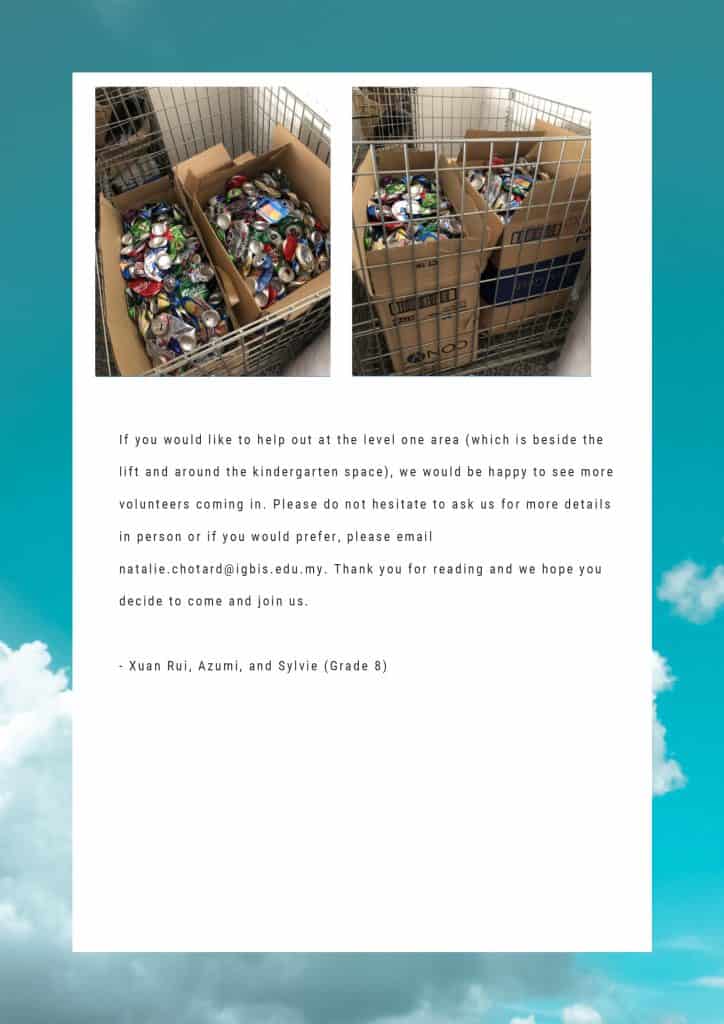 Coach's Corner
Cashless
In preparation for the next academic year, the IT Department has been contacting vendors to improve our current services. We are considering a range of different possibilities, and as with any initiative, feedback is essential to ensure we are going in the right direction.
This is the same form we put out to the community a few weeks ago, so if you've already filled it in, thank you! We just have a few questions about cashless and food purchases at school. You can submit your responses via this survey. 
Live Video Service Enabled
Please be informed that the IT Department has enabled a service called "Google Hangouts Meet" on the IGBIS Google domain which will allow for teleconferencing (live video). To use it, students need to be logged into their IGBIS account, with either their personal device or school laptop. It is a useful service to communicate with teachers and classmates in a variety of situations and is a part of the preparations in case of Distance Learning.
Please talk to your children about the appropriate use of this tool. If they have access to their laptop at certain times of the day, such as after bedtime, they may be tempted to video conference with friends. We have turned on this service for learning purposes, and we expect them to use it appropriately, as per our Digital Device Expectations.
Also, a reminder that we do have monitoring tools with this service. We are able to see some rich details of the live video (although not the video itself), for example, who they were talking to and for how long. This monitoring tool is intended to help troubleshoot in case of issues, but it also helps us have a discussion with students if we notice any activity that might need addressing.
PVO News
Julie Arcidiacono, Community Support and Services Coordinator
Cancellation of Parent Workshops & International Day
In line with the school's announcement to limit the school grounds to staff, students and select parents only as one of the preventative measures against Covid-19 spreading, please take note that all parent-related events have been suspended. As of Monday 16 March, all parent workshops have been cancelled until further notice.
International Day, originally rescheduled for Saturday 18 April, has also been cancelled. Many thanks to the several members of the community who had already engaged in their planning and preparations for International Day.
Flyers