Message from HOS
Mrs Anne Fowles, Head of School
Dear IGBIS Families,
It's hard to believe that we only have two more days of school. Both Elementary and Secondary Schools  have end of year assemblies taking place virtually and a number of other end of year events. We are also saying farewell to a number of staff as mentioned in the principals' sections of this newsletter. Along with teachers who are leaving, our secondary school principal Dr Arcidiacono, his wife Julie and their three children will be moving to a new appointment in Brazil, where Dr A will be the school director. We would like to thank them for their huge contribution to IGB International School these past four years. Dr A played a significant role in the school's accreditation with the Council of International Schools and the New England Association of Schools and Colleges as well as the introduction of the IB Career-related Programme at IGBIS. He also developed the learning lounges and ensured that students had 'a voice' in the secondary school as it more than doubled in size. Meanwhile Julie developed our Parent Volunteer Organisation and the Phoenix  Alumni and organised countless events in the school including international days, our 5 Year Anniversary, the 24 Hour Race, over 40 IB Regional Workshops, Google conferences, an Open Apply Conference and more. 
We are sorry that we aren't able to farewell Dr A and Julie properly as a school, but the staff, the board and I will do this within the constraints of the CMCO.
Another person I would like to mention is Mr Wayne Demnar who has been our Admissions Director since early 2016. Larger than life, Mr D has met nearly every family who has entered IGBIS since then and with Ms Shree and the admissions team made sure that they have settled into school and made it their new home. Mr D has also taught ESOL to a number of our Elementary School students these last two years. We wish him the very best for the future as he is returning to Australia to be with his wife Clare and their family.
As a final farewell to our school families this year, we are opening our school gates between 10:45 am and 12 noon as a drive-through wave goodbye. Our staff will be out to wave goodbye to those families who are able to drive in and out.
From the Elementary Principal
Simon Millward, Elementary School Principal
I often find that this is a challenging part of the year. There are highs, as we celebrate all that we have achieved over the course of the year and less high moments when we have to say farewell to leaving students and teachers.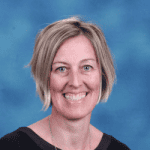 Shireen Blakeway
Shireen was one of our founding teachers, she started in Grade 1 and has since moved to Grade 3 where in both grades she made a significant impact on student learning. Many of you will know her from the parent workshops that she has given as maths coordinator, a position she has held for the last 6 years. She is a passionate mathematician living and breathing maths curriculum and teaching and learning practices. I am sure she reads Jo Boaler before she sleeps at night! Her enthusiasm for maths and her insights as part of the Elementary leadership team will be greatly missed.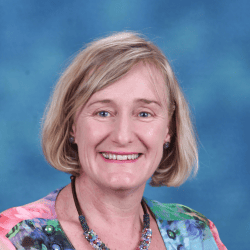 Leanne Harvey (now in Secondary)
Leanne spent much of her teaching time in the Elementary school starting 6 years ago in KG before being persuaded to branch out into Grade 2. This year she trained as a PYP workshop leader and with her background in inclusion, I am sure she will be sought after to help train other teachers within an inclusive PYP setting. Leanne is moving to another school in KL where she has secured a position as a PYP Coordinator and we wish her well on this journey.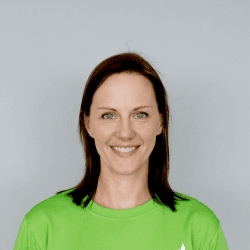 Lizzie Hudson
Although Lizzie is taking a break from her very demanding role at IGBIS, she is still in Malaysia and no doubt we will see her around school in one capacity or another. As a person with endless ideas and schemes we will miss these ideas and her wonderful promotion of our inclusive programme at the school.

Wayne Demnar
Wayne is returning to Australia to be with his family. This year he has had a dual role, leading the admissions team and teaching ESOL to our Grade 1 to Grade 3 students. His smile, energy and knowledge of IGBIS and the IB programmes made him a great ambassador to lead prospective families around the IGBIS Campus. As an ESOL teacher his positive personality has meant he has made fabulous connections with students as they grapple with learning English.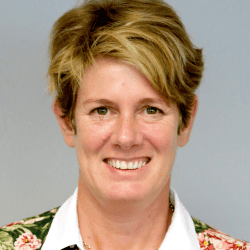 Rhona Taylor
Rhona has been the experienced Grade 2 teacher this year, as she worked with two new team members. She has guided them and they have learned together forming a dynamic supportive team. They have been risk-takers, tried new things and helped students consider their responsibility for the environment. The 'greening' on level 3 was influenced by Rhona.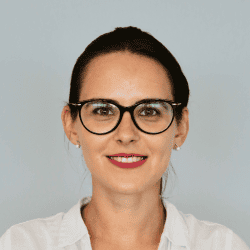 Olha Rohachova
Olha has been part of a dynamic Grade 2 team this year and she has truly found herself. She was a risk-taker this year as she embarked on learning to coach football. Always willing to help others out, she will be missed as she moves to Europe.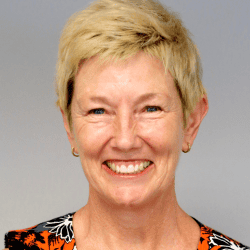 Karen Skepper (Secondary as well)
Karen has moved between the Elementary and Secondary school helping many students with challenges that they may be facing as the counsellor. She is returning to Australia and we wish her well on her journey ahead.

Adrianna Astle
Adrianna has been with us a short time as she has worked this year as the digital learning coach. She is moving to Indonesia to open a new library at another school. We wish her well with this very exciting venture.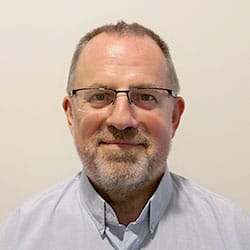 Matt Brock
Matt has had an extended stay with us in his capacity as a substitute teacher. He has covered maternity leave in Grade 5 as well as covering in Grade 3 and Grade 4. We thank him for all he has done and wish him well as he moves into retirement!
We wish all these teachers and those in Secondary that have taught across the school (Mr. Lovesey and Ms Sue) bon voyage on their new and exciting lives. Thank you for all you have done to support student learning at IGBIS.
However, this is also a time to celebrate. On Friday the Elementary School Production- The Emperors New Clothes was shared via Seesaw with you all. You can find it here ES production website The site gives you access to the cast, the video performance itself and the colouring and activity book that the students created.
This is certainly worth celebrating, always with the hope that the production could be performed 'live' the students continued to practice throughout the MCO period. They were committed and persevered. Eventually, when it was not possible to share their hard work and endeavours live, the teachers who had also worked tirelessly with the students brainstormed ways to share and validate this experience. The video is the product of these brainstorms.  
We hope you will spend the time watching this performance. A big thank you goes to the ES production teachers who saw this through to the end, Ms. Sally, Mr. Alex and Mrs. Ngatai. Our thanks also goes to Ms. Ellie for her work with the colouring and activity booklet.
From everyone at IGB International School we hope that you have a safe and enjoyable summer and we wish you all happiness and success whether you are returning next year or whether you are moving further afield. 
Au revoir- goodbye until we meet again!
From the Secondary School Principal
Michael Arcidiacono, Secondary School Principal
Dear parents & guardians,
As we reach the end of the year, we say farewell to many staff who have been with us – caring for and guiding our students and contributing in a myriad of ways to the IGBIS community. I hope you will join me in saying farewell to these staff members and we will look forward to seeing updates from them in the future as Friends of the Phoenix!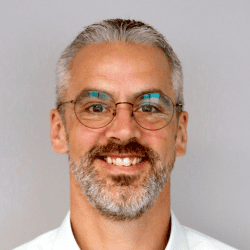 Darryl Harding
Mr Harding provided leadership in many ways as our MYP Coordinator, spearing our recent initiatives in the areas of the MYP certificate and e-assessment as well as our Innovation Block. As we shifted into Distance Learning, Mr Harding stepped forward to contribute to the wellbeing of our community by leading morning workouts to help our students maintain active and healthy routines. Mr Harding and his family are off to Singapore next year, where he will take on the role of secondary principal at an international school there.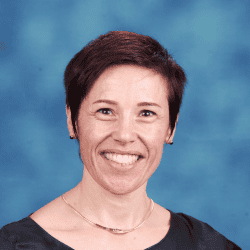 Nathalie Chotard
Ms Chotard' commitment to service and her leadership in CAS/Service As Action will be greatly missed. Her energy and enthusiasm in support of our students and in helping them to impact the local and global community has been inspiring, she has truly lived our tagline of Igniting Minds, Impacting Lives. We wish Ms Chotard all the best in her next phase of life.

Sue Ferguson
Ms Ferguson has led our Student Services department and has been a force in the development of our wellness programme. Her advocacy for well-being and self-care was continually evident in her interactions with others. Ms Ferguson will be returning to Australia and we wish her well.
Bill Mitchell
Mr Mitchell has been with us for the past three years, deftly guiding and supporting our students in their personal lives and plans for life beyond IGBIS. Mr Mitchell's commitment to our students, his advocacy for their well-being, and his contribution in areas like basketball coaching have been valued greatly. Mr Mitchell will be returning to Canada after countless years in Malaysia and will be missed.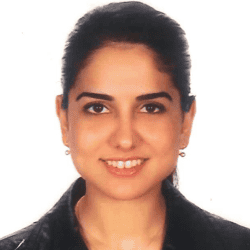 Gizem Inanc
Ms Inanc worked across the English and Design departments during her time at IGBIS, also serving as a homeroom teacher and most recently as a Yoga instructor during our Morning Wellness sessions. Ms Inanc will be returning to her home country of Turkey and we wish her the best.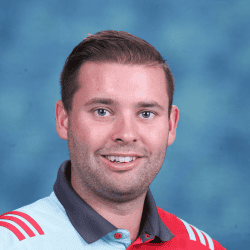 Sean Lovesey
Mr Lovesey spent the past three years at IGBIS as a tireless promoter of PHE and school spirit, coordinating whole school events and providing a platform for the development of our House competition and student captains.  Mr Lovesey is off on a new adventure in Mexico next year and his enthusiasm and passion will be missed.
Rachel Jikeli
Ms Jikeli calmly and steadily guided our students to success in MYP and DP Mathematics over the past three years and continually supported students in their achievement. Ms Jikeli contributed significantly to the overall care of our students as a wonderful homeroom teacher and Grade Level Coordinator previously. She will be continuing her career in international education next year in Mexico as well and we wish her the best at her new school.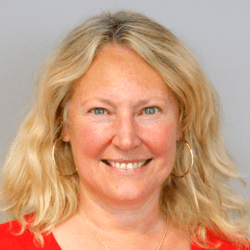 Heather Blake
Ms Blake is off on a new adventure in Vietnam, following her time at IGBIS in support of our artists throughout the MYP, DP and CP. Her experience and help with the Arts exhibitions was very important for our students and we are thankful for her guidance.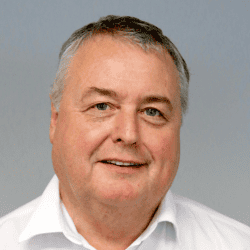 Ian Ellston
Mr Ellston's experience in the Diploma Design Technology class was a great resource for our students as they progressed through the two year course and he has been involved in the MYP Design portfolio these past two years. Mr Ellston's interest in and commitment to the pastoral care of our students has also been greatly appreciated. We wish Mr Ellston all the best in the future.
Apolinar Garcia
Mr Garcia joined us part way through the year to fill the role of Mr Urban and has worked across the school in the PYP, MYP and DP as a teacher of Spanish. Mr Garcia will be continuing to stay here in Kuala Lumpur and we wish him the best.
Sincerely yours,
Michael Arcidiacono
SPAC Artist Feature
One of the goals of the Secondary Performing Arts Committee (SPAC) is to give the performing artists of the IGBIS community a platform to share their artistry. We really appreciate Dameer, a student of this year's graduating class, for taking the first initiative for this new project of ours: 
Do It Yourself
Dameer khan, Grade 12
Hi everyone, my name is Dameer and I have been doing music professionally for about 2 years now. I am signed to a German record label, and am in the process of completing my debut EP. I have had two singles out thus far, and I dream of being a globally successful artist; representing my country (Bangladesh) at the world stage, while also creating innovative but catchy music. 
My latest single, 'Sun', is meant to be a groovy summer jam. However, a close look shows a certain juxtaposition: the instrumental is fun and positive but the lyrics are tragic and sorrowful. I was inspired by the pop-rock of the '60s and '70s, playing glistening guitar riffs and engineering punchy drum grooves along with flutes and a wide wall of background vocals. I aim to make you dance to this. The lyrics, however, speak of an argument between a child and a parent. The child does not understand why the parent won't let their kid express himself. He pleads to be allowed the freedom to find himself in this vast, confusing world. This song is an ode to all the young kids growing up in a conservative Asian setting who always felt boxed in. I hope you like the track, and you can like my Facebook page @Dameer to stay tuned for more content!
CAS Project: IGBIS Community During MCO
A video made by one of our student, Alyce De Yee. This video captured footages of our beloved IGBIS community during the 'movement control order' caused by the COVID-19 pandemic.