Message from the Head of School
We were really excited to have all of our grade levels back in school on Monday. Everything went very smoothly as students came in through the turnstiles, on onto their classrooms and observed the SOP throughout the day. Already we feel like this is how we have been running the school for a while.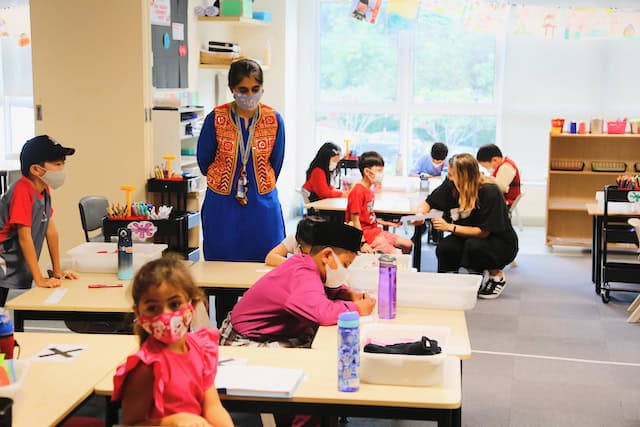 A big reminder about International Day tomorrow. It was lovely to see so many of our students and teachers arriving in their national clothing today and you might like to do that tomorrow as well to get into the mood of the day!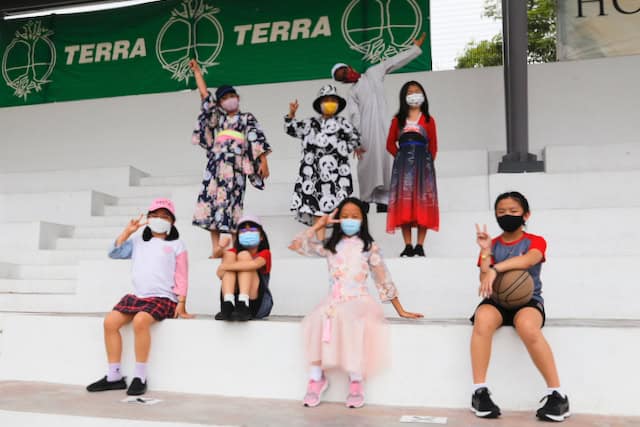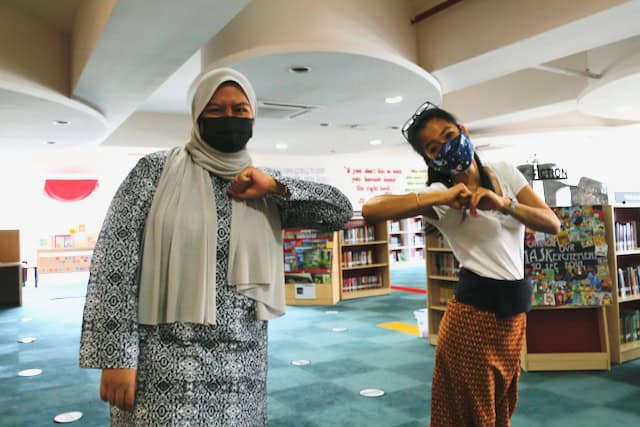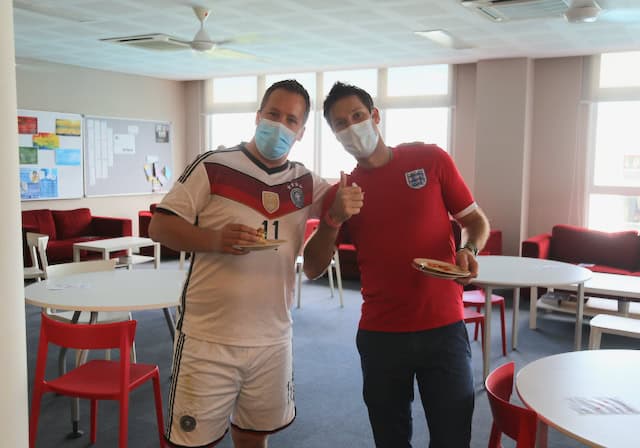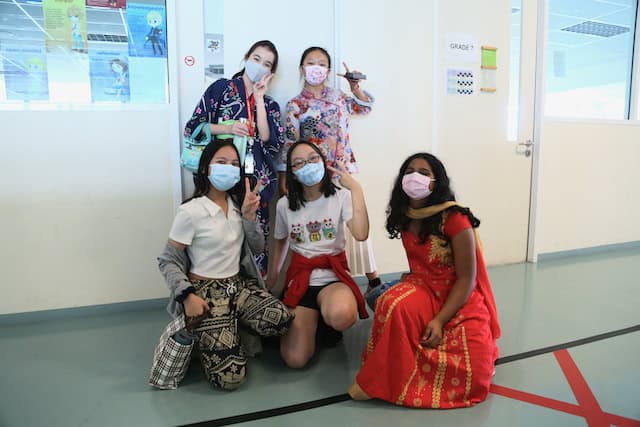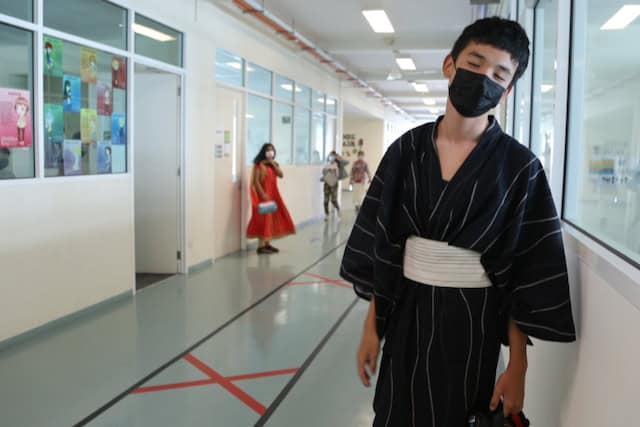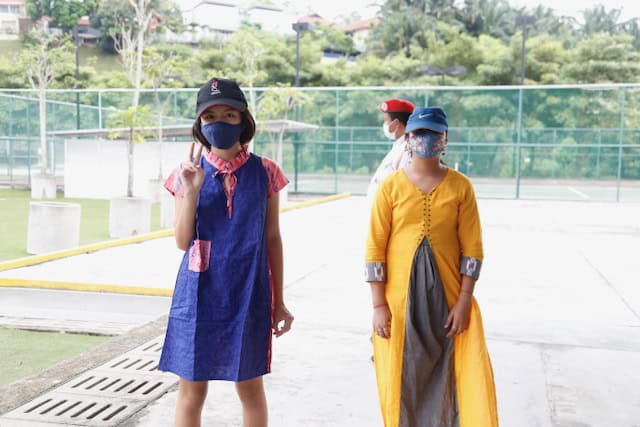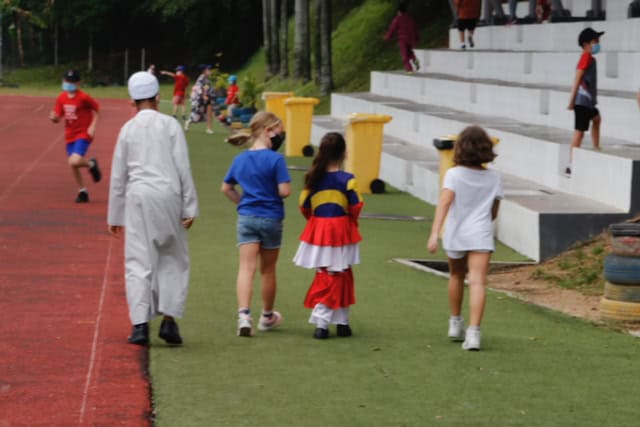 ---
How to log into the Virtual International Day 2021?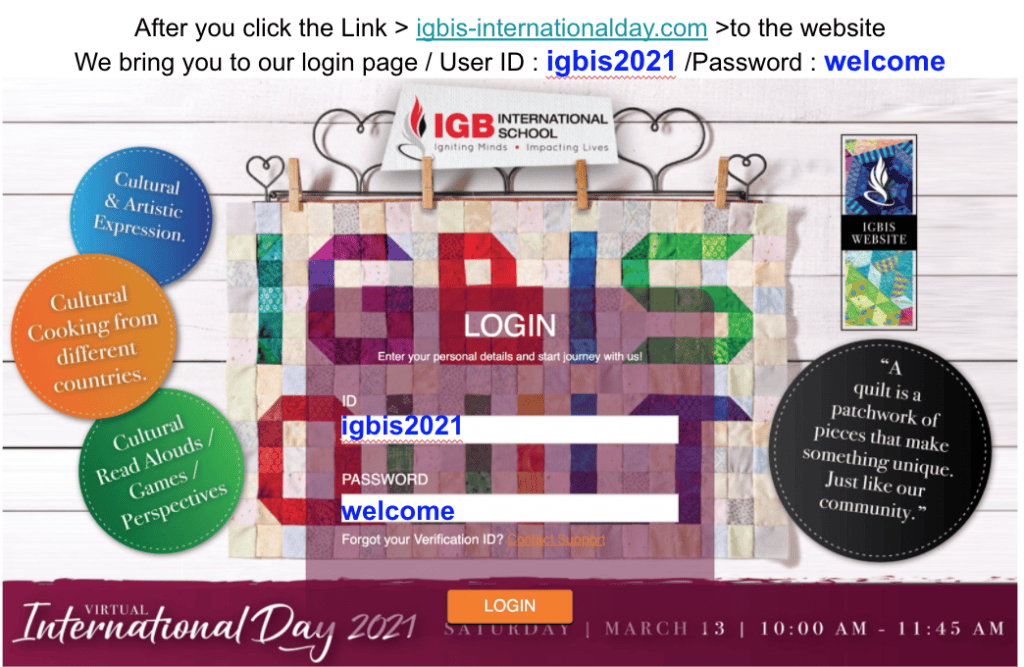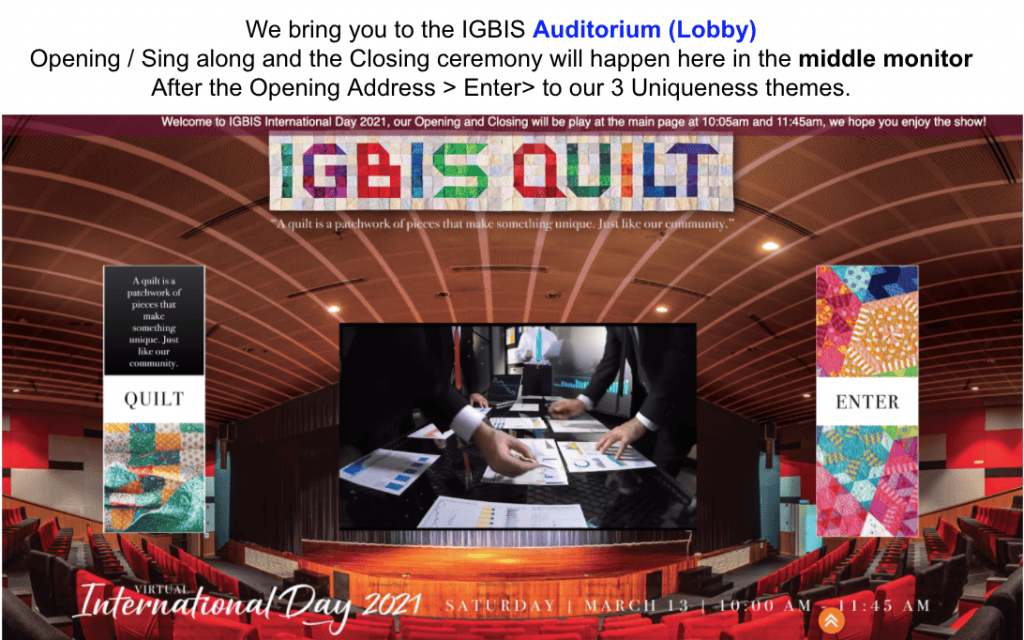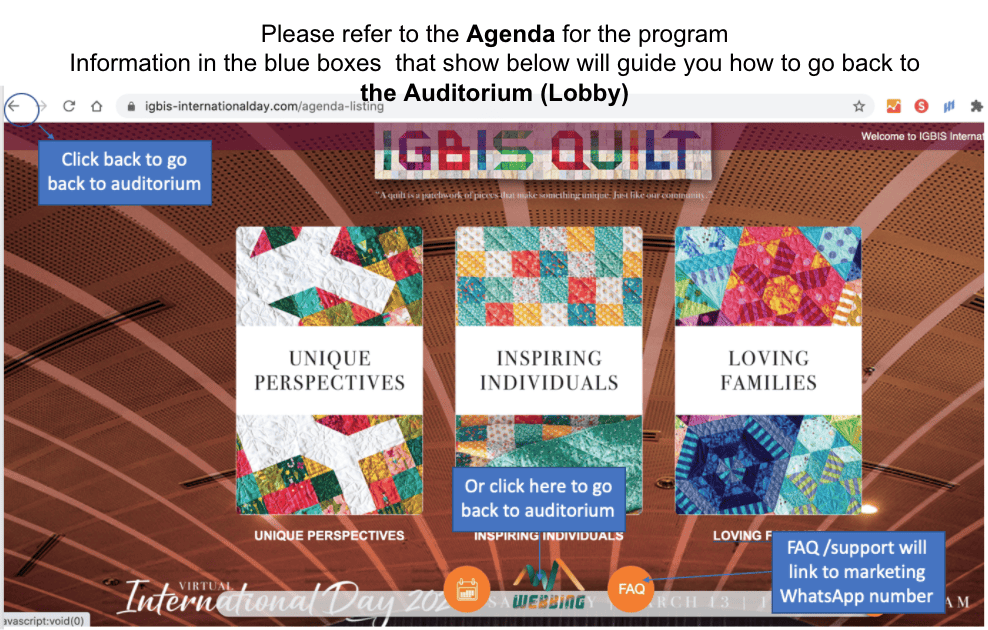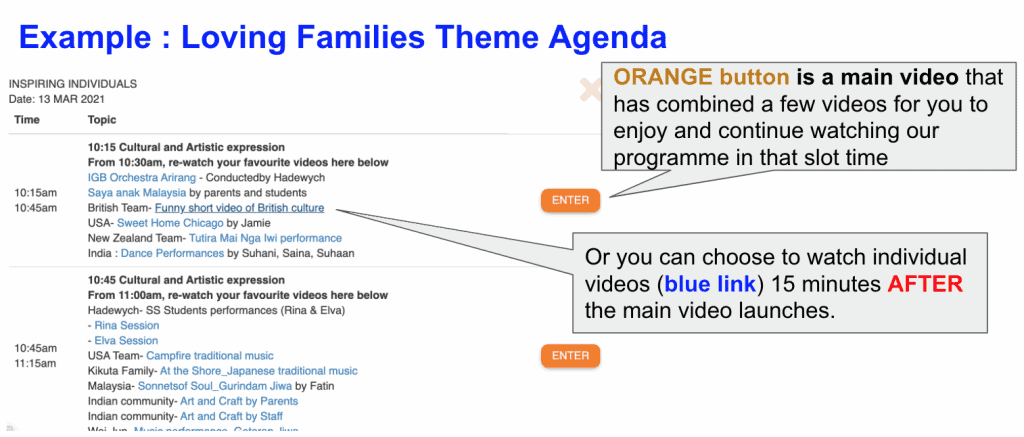 ---
From the Elementary School Principal
It has been a positive first week back for a majority of our students face to face. In some respects it has felt very much like the start of the year as we have had to remind students about the stairwells they should be using, the schedules they are following, expectations around bringing PE and swimming clothes. This is what we expected and what we planned for. What has been particularly pleasing is that students have been marvelous following the SOP's- wearing masks, washing and sanitizing their hands constantly and learning in a socially distanced way. As I was walking around school this week one of my favourite moments was when I saw a student engaged in her learning and was collaborating on the task with her classmate who was distance learning. They would talk about the task and then continue their learning in their own physical workbooks, looking up and then conversing again.
Friday this week saw our community celebrate our upcoming International Day by dressing in traditional clothes, clothes that represented their culture or dressed in the colours of their countries flag. Students were proud of what they were wearing and there was a brightness around school in their clothes and in their attitude to learning.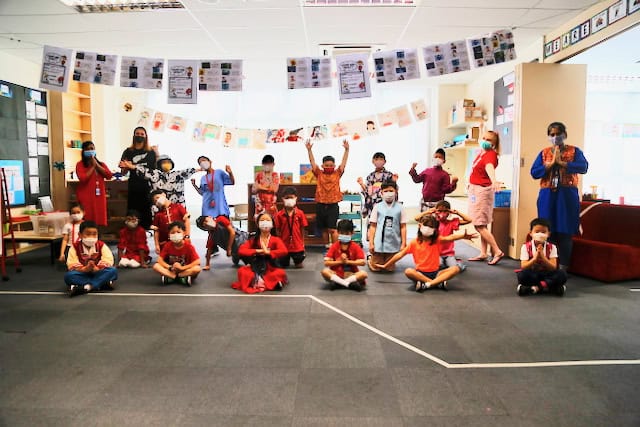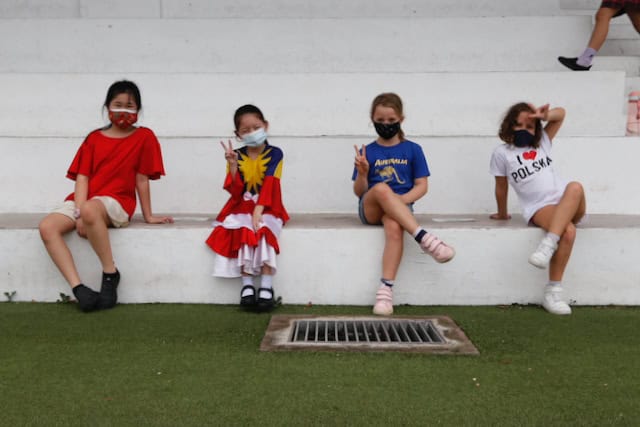 There has been a lot of behind the scenes work that has gone into our International Day. The items have been produced by students, parents, teachers, inclusion aides, admin staff, it has truly been a community effort thank you for contributing to our quilt of uniqueness.
I hope you enjoy our Virtual International Day. You have all been sent emails to let you know how you can access and navigate the site. Once a performance is premiered there is a 'Chat function' option. Please leave comments that add value to the performances and are supportive of everyone's efforts.
Lastly we are in the process of planning for our after school activities programme to start after the spring break holiday. We are still waiting to hear from the Ministry of Education whether this is allowable, however if we are given the permission needed we will at least be prepared. In the next few weeks you may be receiving emails about the simplified programme that we hope to offer.
Dates for your diaries
13th March: International Day 10.00 – 11.50am
29th March – 2nd April: Spring break holiday
---
From the Secondary School Principal
Week nine of semester 2! I can't tell you how fantastic it is to have most of our students back in the building. There is a buzz and energy that we've missed so much.
The Grand Reopening has been incredibly smooth. Our students are the best. They're resilient, adaptable, kind, and thoughtful. We've had to remind them about some of our procedures, but after so long out, it is quite understandable that they have forgotten which stairwells to use and when. Teachers are over-the-moon to have students back in the room. Classes have more purpose, momentum, engagement and interaction. 've got my fingers and toes crossed that we can continue f2f until the end of the year.
International Day – Lots of teachers and students came to school today wearing clothes that in some way represent their home country. I can't believe I didn't take any photos… everyone looks gorgeous. Tomorrow is International Day. All teachers and students are encouraged to participate in the virtual event. I can't wait to see the creativity of this fabulous community.
Only two more weeks before break. Grade 12 English L&L Individual Orals start today (and continue next week). Orals for all other languages will happen during the week leading up to the holidays.
I'm really looking forward to meeting some 3 dimensional (in the flesh) parents next week as we start planning for graduation celebrations for the class of 2021.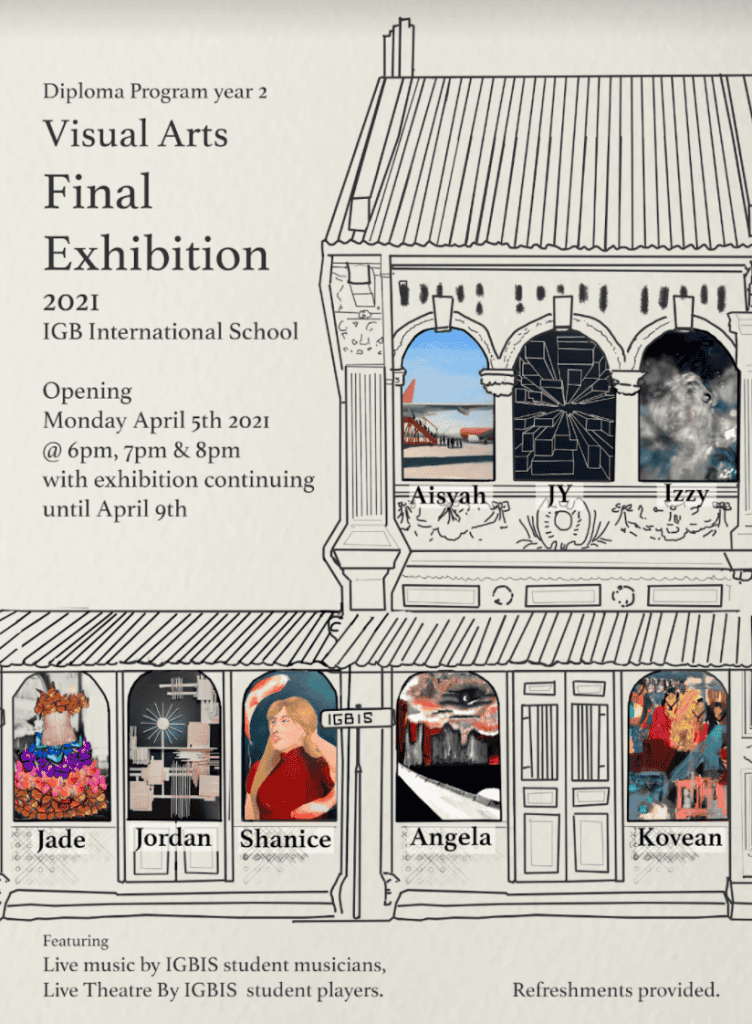 Rob Pendlebury (Head of the Arts) is busy finalising plans for the IB2 Art Exhibition that opens after the break.
There will be incredible art to see, and the best part is getting the opportunity to talk to the artists themselves about their inspiration, challenges, and process.
Visitors will also be treated to some recorded pieces from the IB2 Theatre and Music students.
And because Rob does nothing by half, we will also have live music and a drama performance for your enjoyment.
Last weekend, a group of students from our MUN club joined the virtual NISMUN conference (hosted by Nexus International School). A number of our delegates received a special mention in the closing ceremony, two delegates were awarded 'best delegate in their council', and the team won best delegation overall (and 1000 Ringgit). How awesome is that? Kudos to the team and their trusty advocates Ms. Maheen and Mr. Moore.
Have a lovely weekend.
Stay safe.
---
Mother Tongue Support in IGBIS
Feb 21 was "International Mother Language Day", a worldwide annual observance to promote awareness of linguistic and cultural diversity and multilingualism. It was formally approved at the 1999 UNESCO General Conference and has been observed throughout the world since 2000.
IGBIS supports cultural and linguistic diversity by respecting students' own identity and cultural expression, as well as practising empathy for others. IGBIS has offered Chinese mother tongue support through PYP to DP since 2014. Self-taught Literature mother tongue and Korean Language and Literature courses have gradually grown to become a part of the DP programme as well, which cements our commitment to diversity. From this year, the Korean Language and Literature course is being offered in the MYP from G9, supporting our Korean students in the development of their native literacy and language skills.
For the last few weeks, G9-10 Korean LL students have been inquiring into campaign advertisements and news media to explore "Language use among teenagers" and "Language culture" to better understand how languages develop over time. Further, their studies into their first language help them develop a strong sense of how previous generations understood their own cultural traditions. As a part of their unit, they have created campaign advertisements intended to promote their own language for a variety of different purposes and audiences.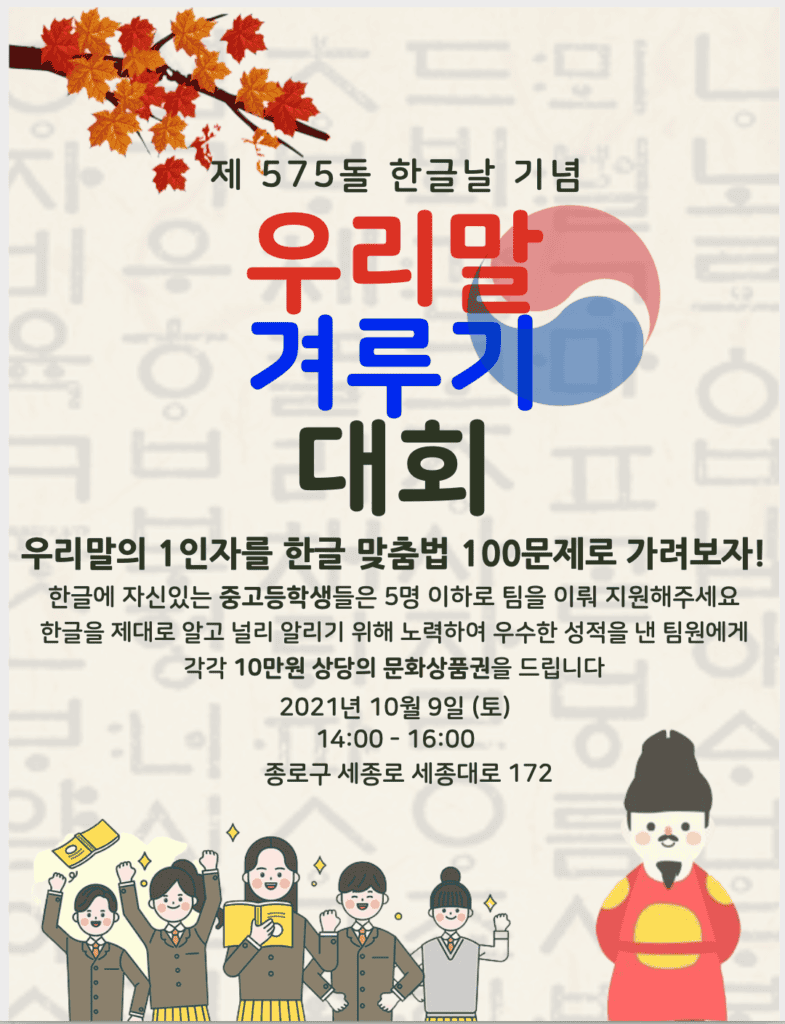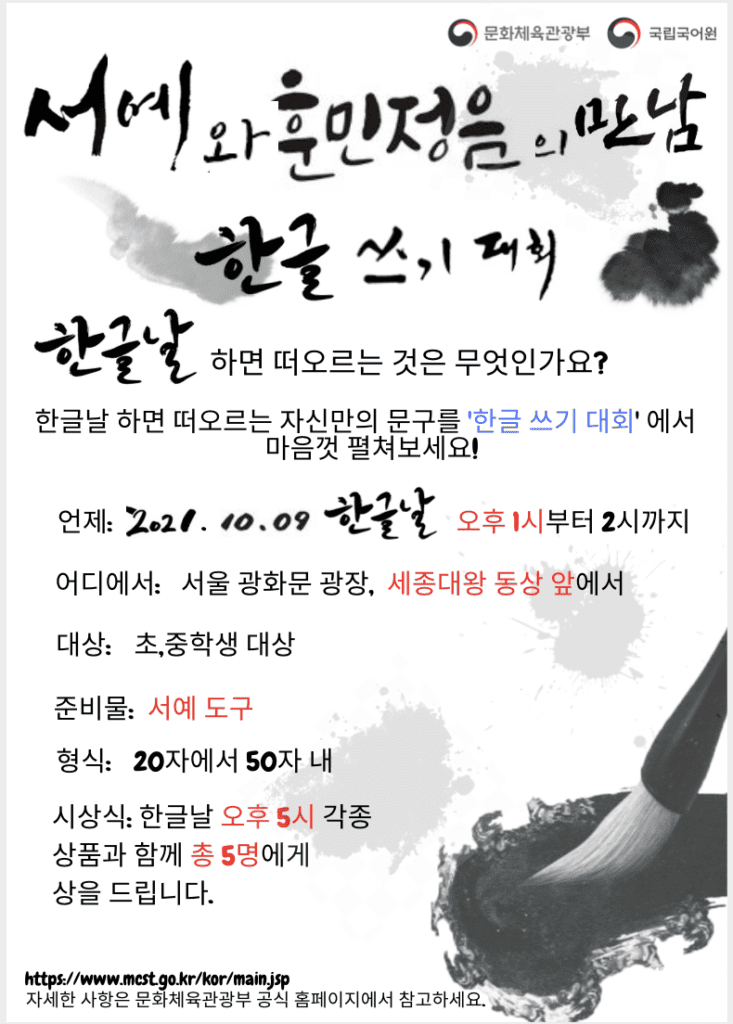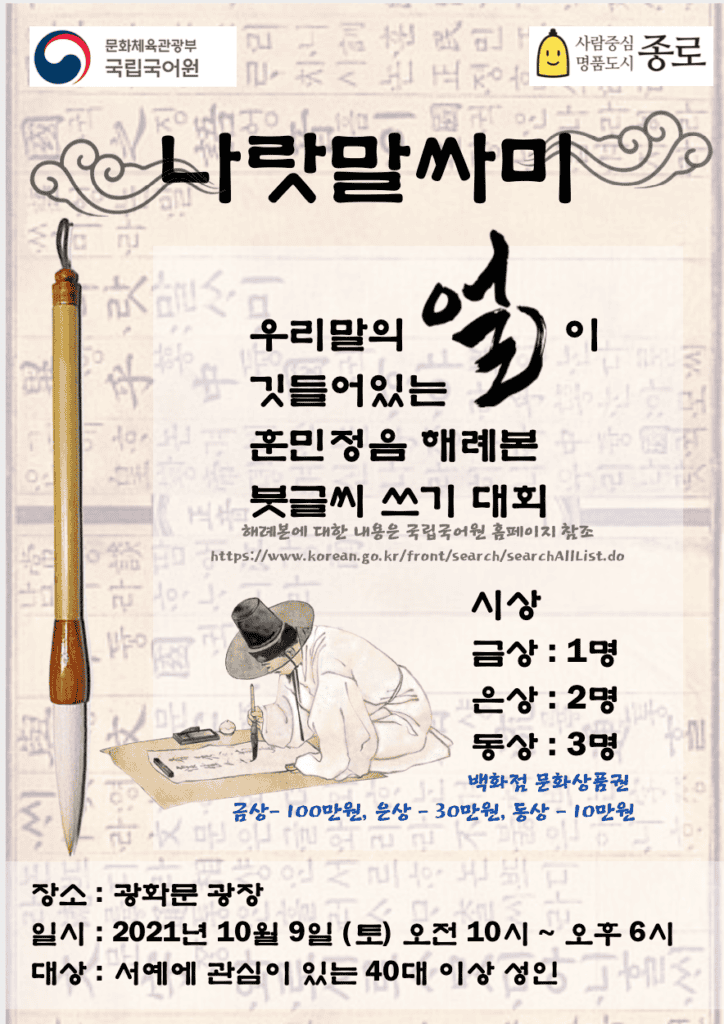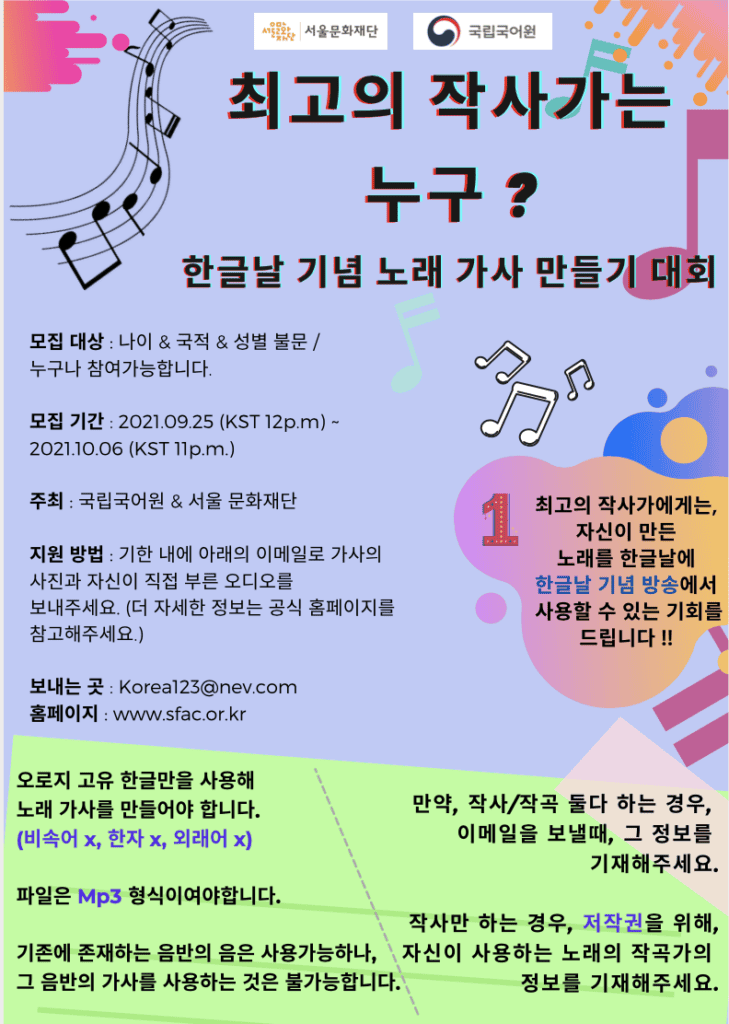 "If you talk to a man in a language he understands, that goes to his head. If you talk to him in his language, that goes to his heart."

Nelson Mandela
---
English Matters
Hi all, nice to be joining you again with a school full of life (and real students). So as we're getting back to normal, let's go with this month's edition of 'English Matters'.
A busy week for the Grade 12 'Language and Literature' students
They are currently engaged with the 'Individual Oral' exams, a discussion of how an issue of global importance has been presented in a literary text (novel, poem or drama) and a non-literary text like an opinion piece or advertisement. This discussion takes place over about 15 minutes and is recorded, so it's a bit daunting for them.
Meet our English teachers: Mr Karan Sondhi
Mr Sondhi is in his second year of teaching at IGB. Before moving to Malaysia, Mr Sondhi spent two years teaching in Canada, and four years teaching in the deserts of Abu Dhabi.
Country of origin: Canada (land of hockey, maple syrup, and poutine!)
Hobbies: I love travelling (hopefully we can all visit new places again soon!), reading about war history, and playing board games. In terms of physical activity, I like swimming and playing badminton. I am also a fan of the Toronto Raptors basketball team!
Pet peeves: I'm not a big fan of heights, and I really dislike wasting food.
What do you like about being a teacher? I really enjoy teaching my subjects – namely English and Individuals and Societies. Engaging with students, and watching as they learn, develop, and understand new concepts and ideas drives me to be a better teacher every day.
What's happening in your class? Currently, my Grade 7 English class is working through a novel study of The Giver. One of the recently-completed summative tasks was a speech, wherein students secretly assigned a peer an Assignment (a job for life!). Students practised their video speeches, received some feedback, then published their final, polished FlipGrid videos for everyone in the class to see! Everyone was excited to see who was speaking about who, and what jobs had been assigned. 
'English Matters' monthly quote-
"Drawing on my fine knowledge of English, I said nothing."

From author Robert Benchley
---
Family Well Being
We hear a lot about student well-being, but what about family well-being?
We all know parenting is a full-time job, challenging at times, but also very rewarding. Finding a family balance can help with us being rewarded for being a parent. If we are able to find a family schedule that works for all members of our family and manage the external demands we feel good. What makes up Family Well Being?
There are numerous things that make a well-balanced family. The balance between school, home, outside activities, sleeping, eating, play/exercise and vacations. Have a healthy lifestyle.
Embrace healthy decision making as well as independence. Parents are role models for their children. If you spend a lot of time on screens, so will they. If you eat healthily, so will they. Establish a family media schedule. Lead by example. Stay connected with your child/ren and talk to them. One way to stay connected is to spend at least an hour a week of "special time" with each child just focusing on him/her. Celebrate their competence. Along with this establish some family traditions – things you will do over and over again such as family game night, family movie night, family recreational outing just to mention a few.
Get help if your child is showing problems you are unable to fix – it is one of the strongest things parents can do is to seek help when needed. IGBIS and families work together. We are here to support and help you.
---
HOUSES-Walk the World with IGBIS!
Week 2 update – We have a new leader!!
AER is stomping ahead with a massive 167kms! It was a slower start for AQUA, but with the help of Mr Ngatai's nimble feet they are slowly catching up! There is a battle midway between TERRA and IGNIS with only a couple of KM's between them…keep going, everyone!
AER – 167km – So far in the lead, AER has achieved a whopping 6 medals!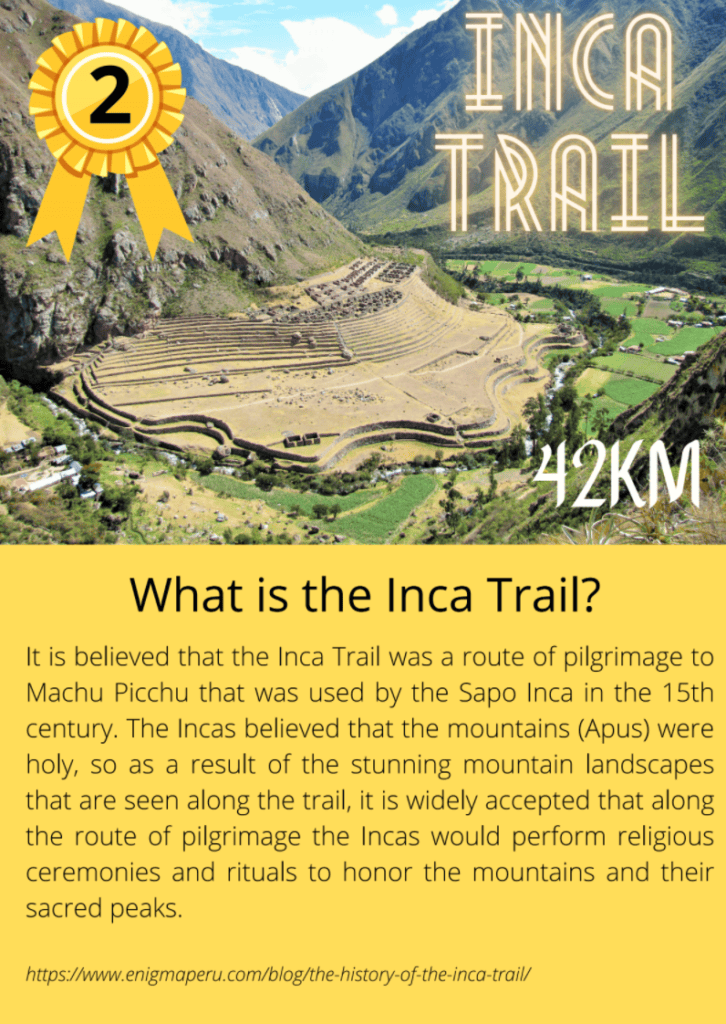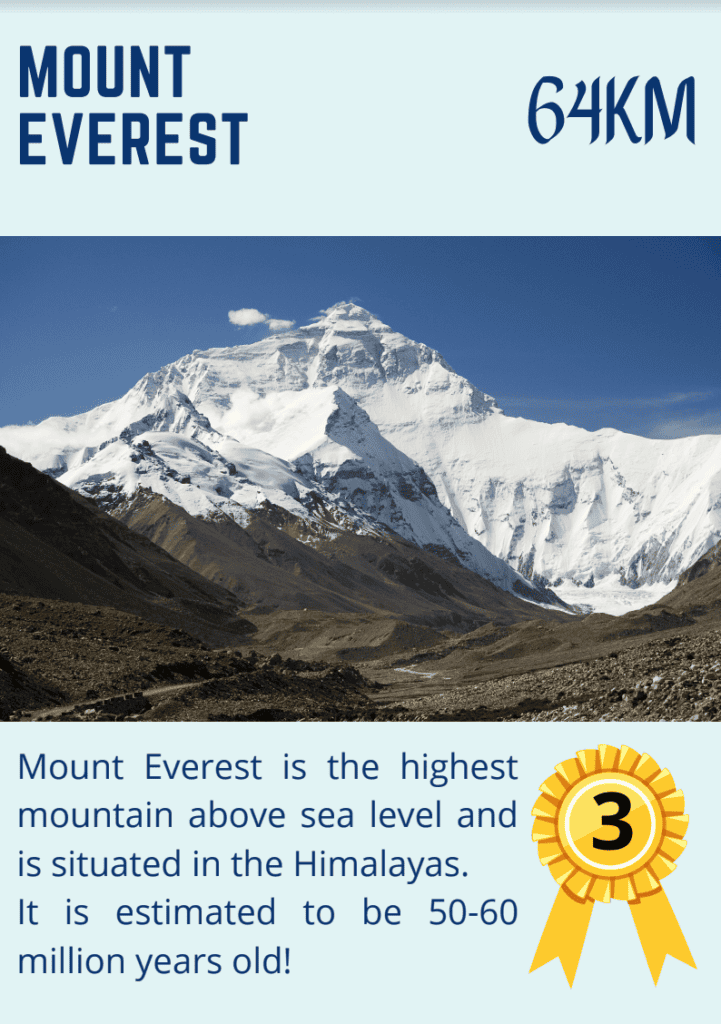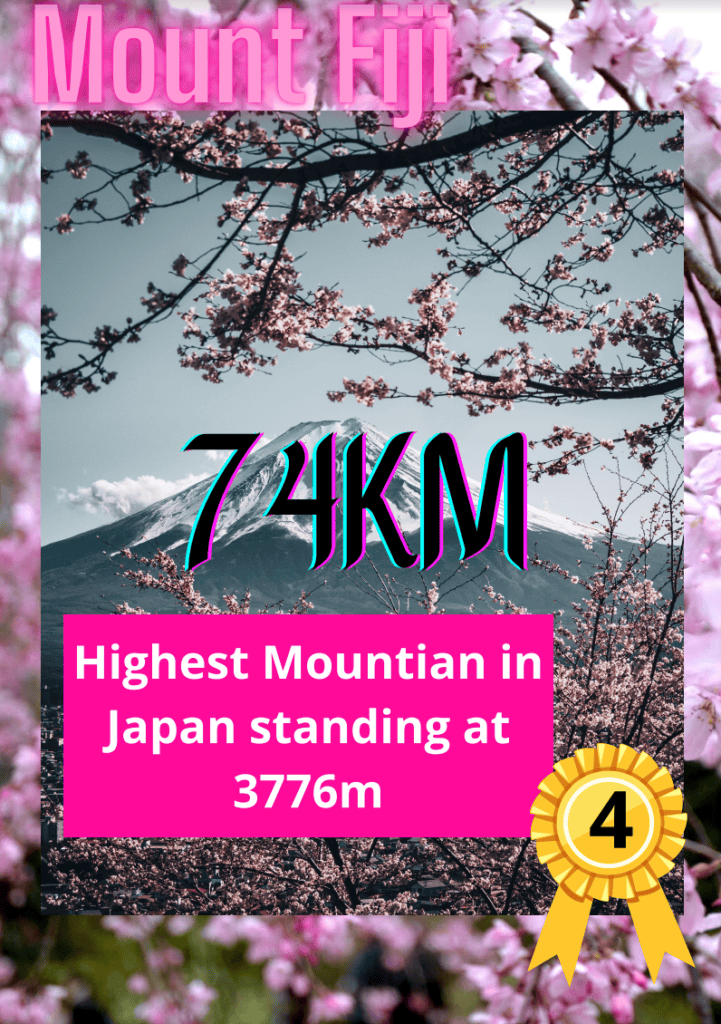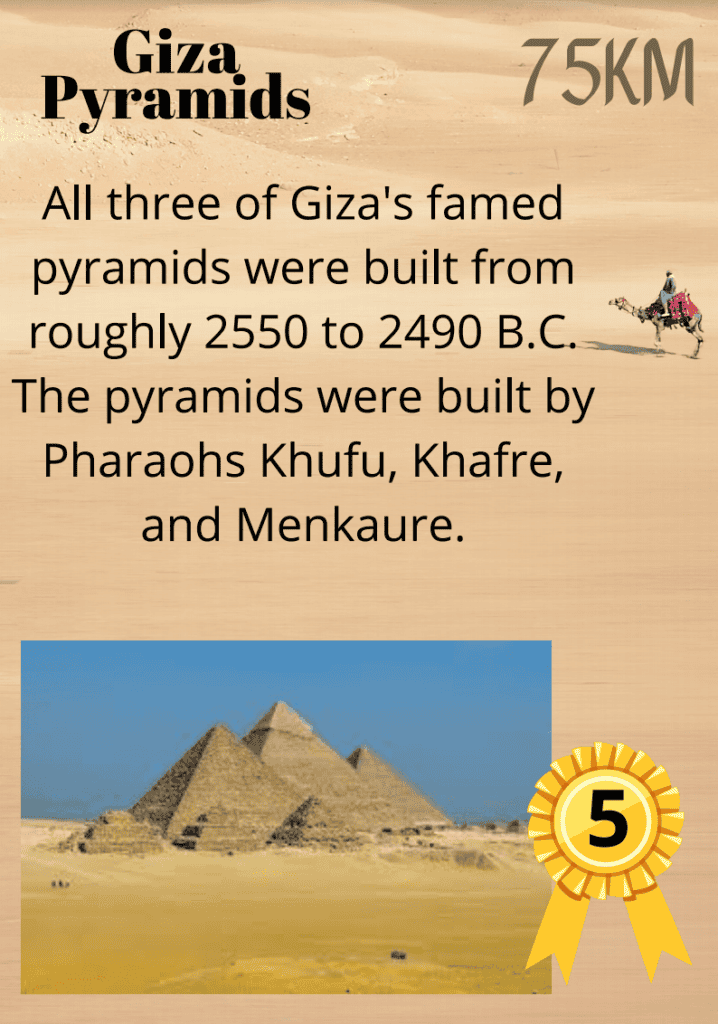 TERRA – 122km
IGNIS – 114km
TERRA and IGNIS are not too far behind but not quite at Hadrians Wall just yet!
AQUA – 74km
Aqua have made it to the top of Mount Fiji, but need one more KM to reach those Egyptian Pyramids.
Remember to check the House page for more information.
---