From the Head of School
By Jason McBride
Hello IGBIS Community,
A busy newsletter this week covering everything from the incredible Lion Dance performance to the Secondary Service Day and beyond. A quick reminder that Monday is a holiday and that Tuesday is a Day 1 in the rotation. We will make up the missed Day 7 on 20 February 2023. Weeks like this past one need a long weekend to recover! Speaking of calendars and dates, we have just published the 2023-24 school calendar on our website HERE. Although some dates are subject to change and not all school events are on there yet, the outline of the school year will largely be set as of now. You may notice that we have stretched Semester 1 so that it now ends in late January so that the semesters are more balanced; this should also help avoid the assessment crunch just prior to the December holidays. We have also done our best to bring parity to the major holidays where we could, honouring the fact that we celebrate all holidays as evenly as possible in our diverse school in multicultural Malaysia!
Have a wonderful long weekend,
Jason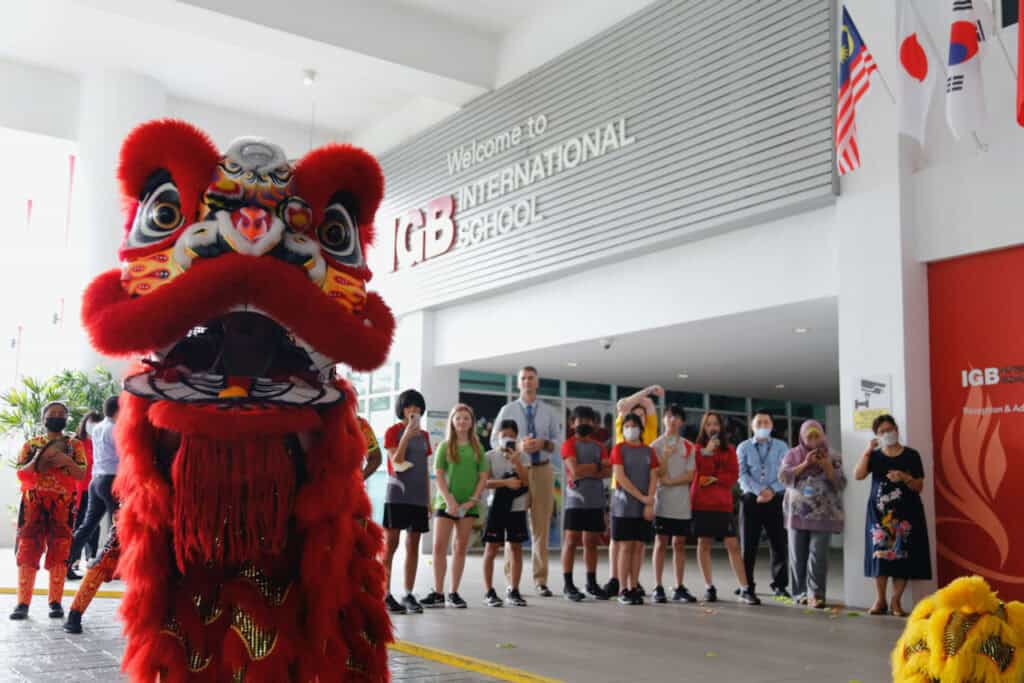 ---
From the Elementary Principal
By Simon Millward
It was such a great feeling on Thursday morning to start the day with the Elementary School assembly. It had been a long time since we had one and the Grade 2 students did not disappoint. The Grade 2 students were sharing their learning from two of their units of inquiry. The Sharing the Planet unit was all about plants and the How We Organise Ourselves unit where they focused on how they organise themselves in the real world.
The students shared their process of growing plants as well as their starting point of what they already knew.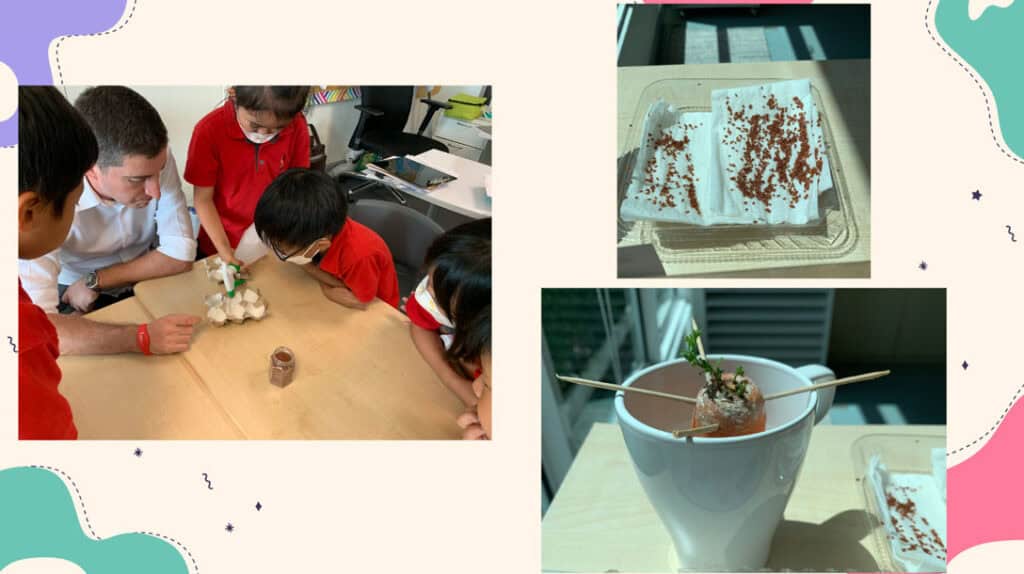 They have also been spending time in the Phoenix garden.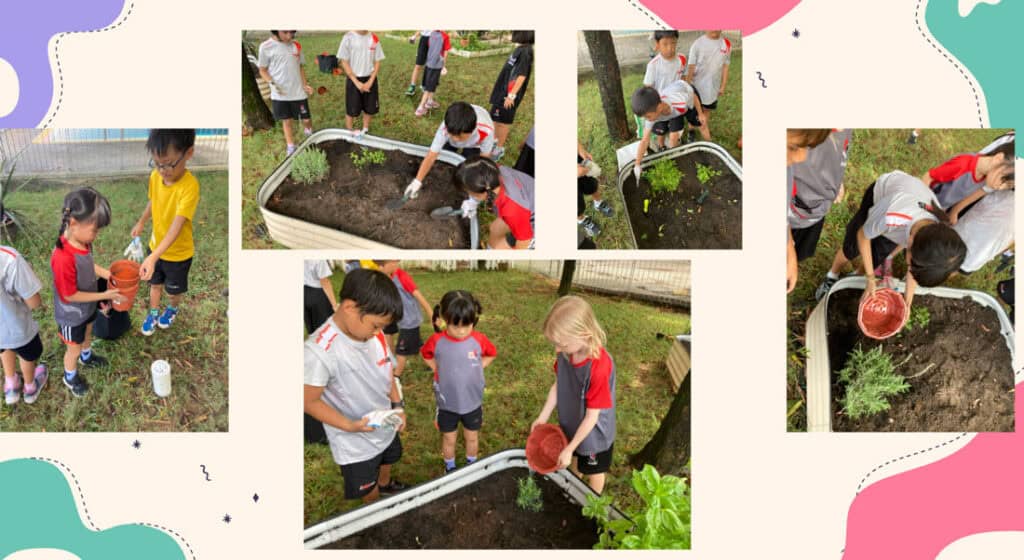 The Grade 2 students shared a lot of their mathematical understanding in their How We Organise Ourselves sharing from symmetry, learning about money and applying this in the real world to telling the time and how that helps to organise us in the real world.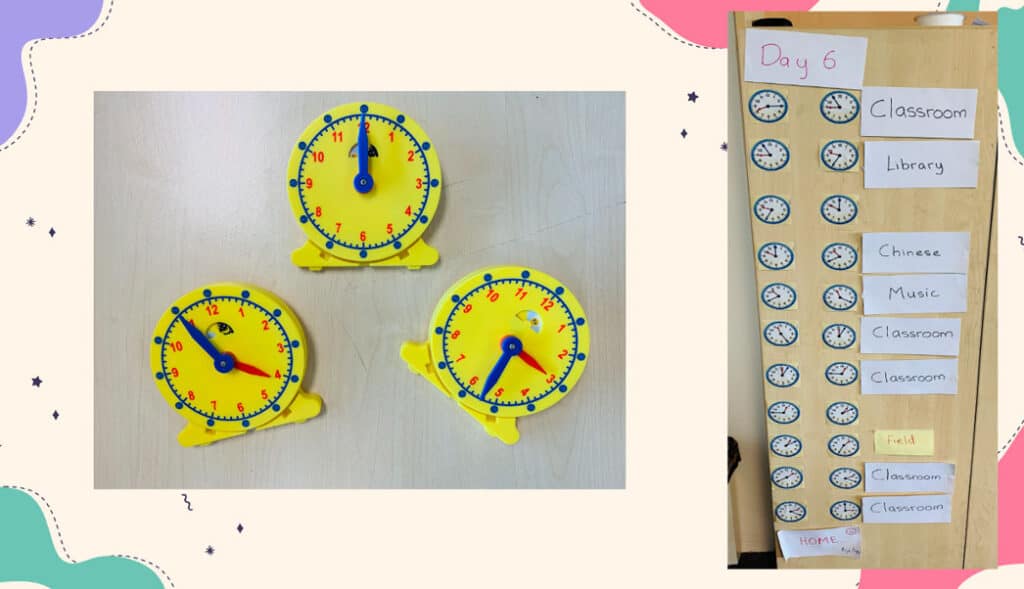 We were very fortunate on Thursday to celebrate one of Malaysia's renowned cultural events – a Lion dance. The Lion dance troupe were very responsive to our students' needs and they engaged the students in an interactive performance whilst also carrying out their role in blessing the school and various rooms and offices within the school. The students were very excited and by the sounds of laughter coming from them, they really enjoyed the experience.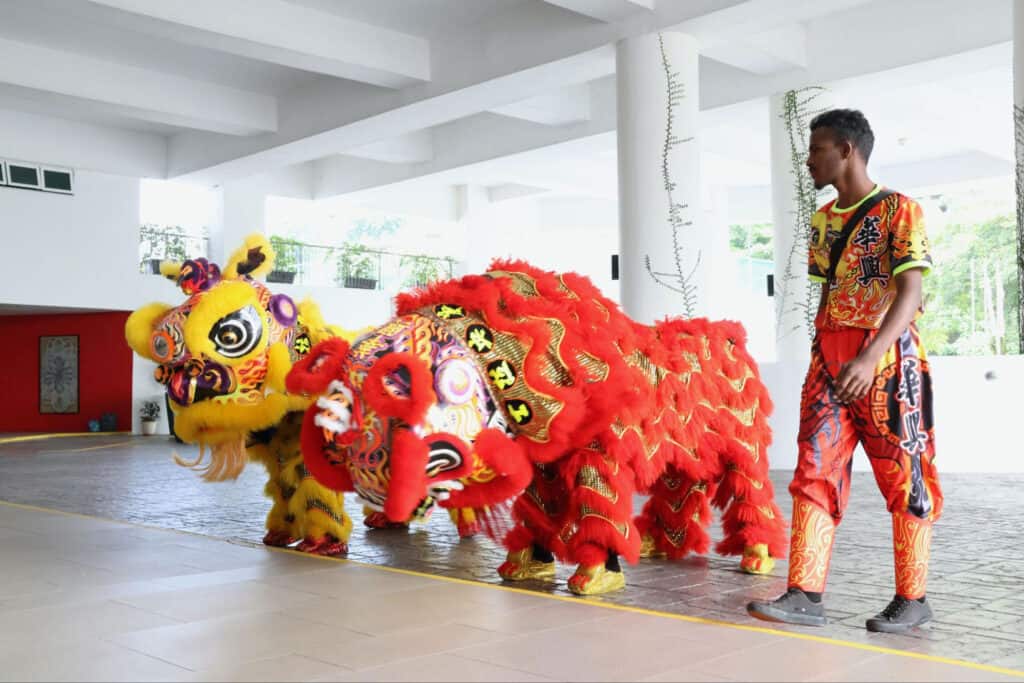 On Friday, 3 February 2023, Ms. Aga our PYP Coordinator and the Grade 5 teachers launched the PYPX with the Grade 5 parents. This very informative session is designed to guide parents as to what the PYPX is, what their role is, what the mentors' roles are and most importantly how they as parents can support their children (at a distance – allowing their children to make mistakes and solve problems along the way. Thank you to the parents who were able to attend in person. For those who weren't, a recording is being shared with you.
Just a reminder that Monday, 6 February 2023 is the Thaipusam holiday, so there is no school. On Tuesday, 7 February 2023, it will be Day 1.
I hope you enjoy your long weekend.
Dates for your diaries:
Monday, 6 February 2023: Thaipusam holiday
Tuesday, 7 February 2023: Day 1
Wednesday, 8 February 2023: U9 boys football @ KH8 school
Wednesday, 15 February 2023: U9 & U11 Boys football @ IGBIS
Friday, 17 February 2023: Day 2
Friday, 17 February & Saturday, 18 February 2023: AIMS Maths competition Penang
Monday, 20 February 2023: Day 7 replacement for 6 February 2023 (this was previously a holiday)
Tuesday, 21 February 2023: Day 3
---
From the Secondary Principal
By Sandy van Nooten
Grade 10 Personal Project – On Wednesday this week, our Grade 10 students treated us to our first full-scale Personal Project Exhibition in years. Their hard work, dedication and creativity were on full display. The exhibits were clear and informative, the products were impressive and the students were poised, articulate and wonderfully reflective. I hope they are feeling a sense of accomplishment and relief. The next step is to write their final report for submission to the IB. Congratulations to the students, their PP supervisors and to Kerri Chan for coordinating the entire PP process.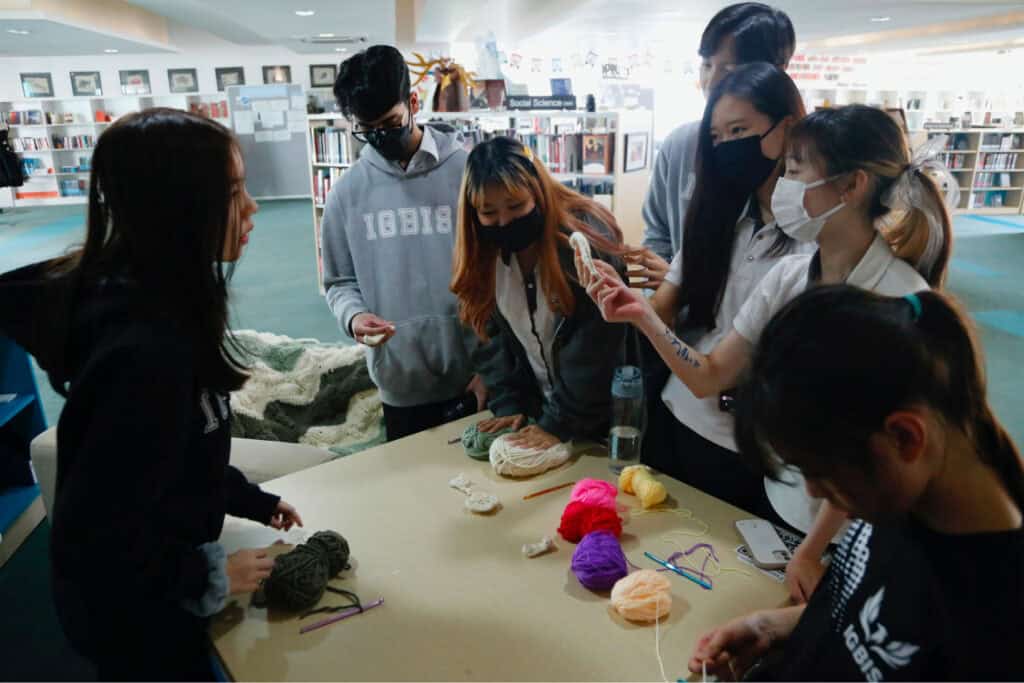 Trips – Unfortunately we were not granted permission from the MOE to run our Grade 6 to 11 trips at the end of February as planned. We are trying to reschedule for later in the Semester. If that works out, we'll let you know all the details and the next steps. If we cannot reschedule, we'll return your trip payments as soon as possible. With a bit of luck, we will know if we are rescheduling or cancelling by the end of next week. There is one week in April that is looking reasonably positive. Keep your fingers and toes crossed. As soon as we know, we'll let you know.
Service day – Today we held our first service day in several years. Most of the planning was done by Sophie in Grade 10 as part of her Personal Project. Thanks to all our students and teachers for your engagement and enthusiasm. Getting involved in direct service can be confronting, especially after the Covid years. There were a couple of minor hiccups along the way for some groups but overall, we're really pleased and proud of our amazing secondary school community. We will take feedback from everyone who participated so we can smooth the way for next time. I hope everyone enjoyed their time with friends while making a positive impact on the community.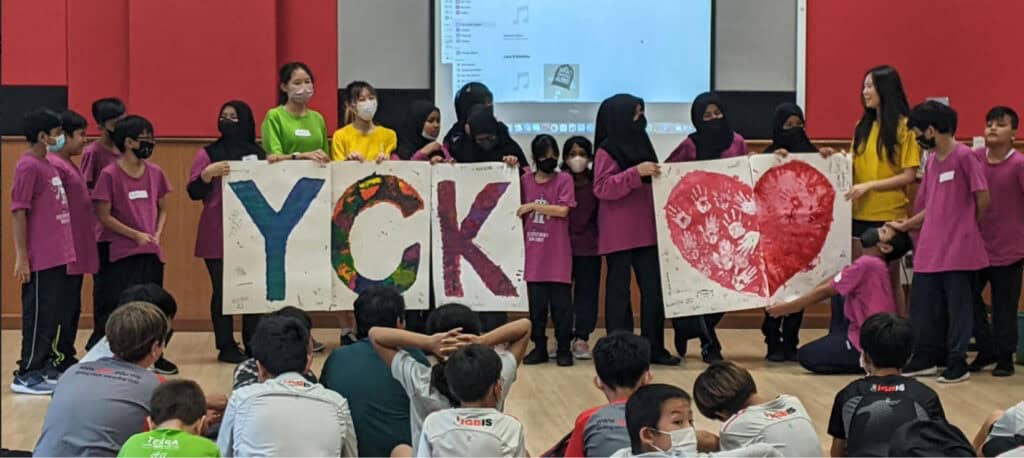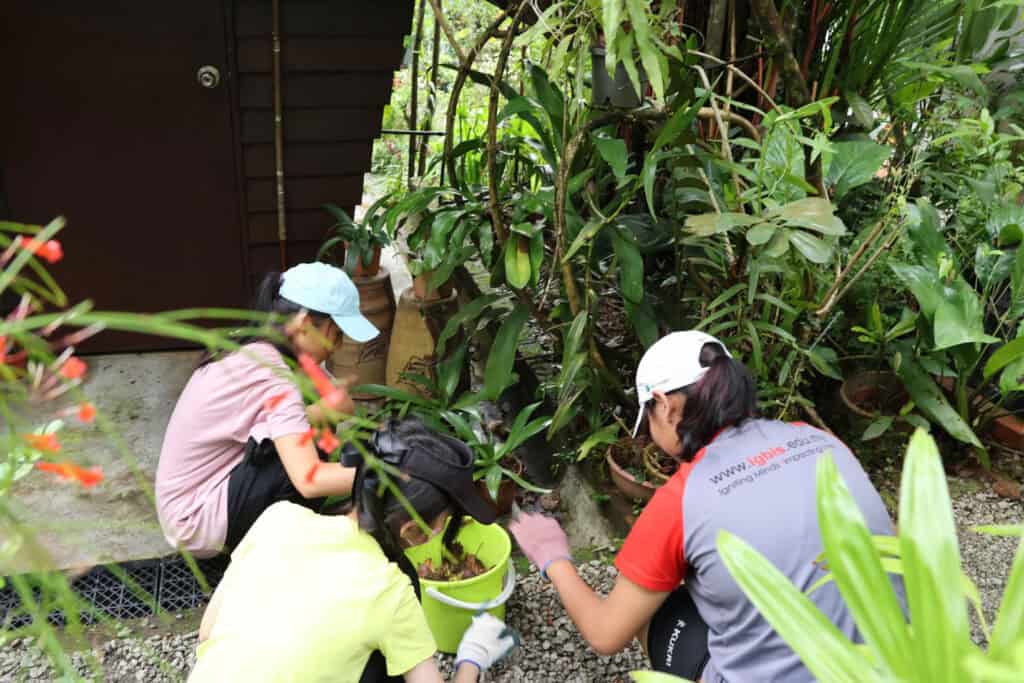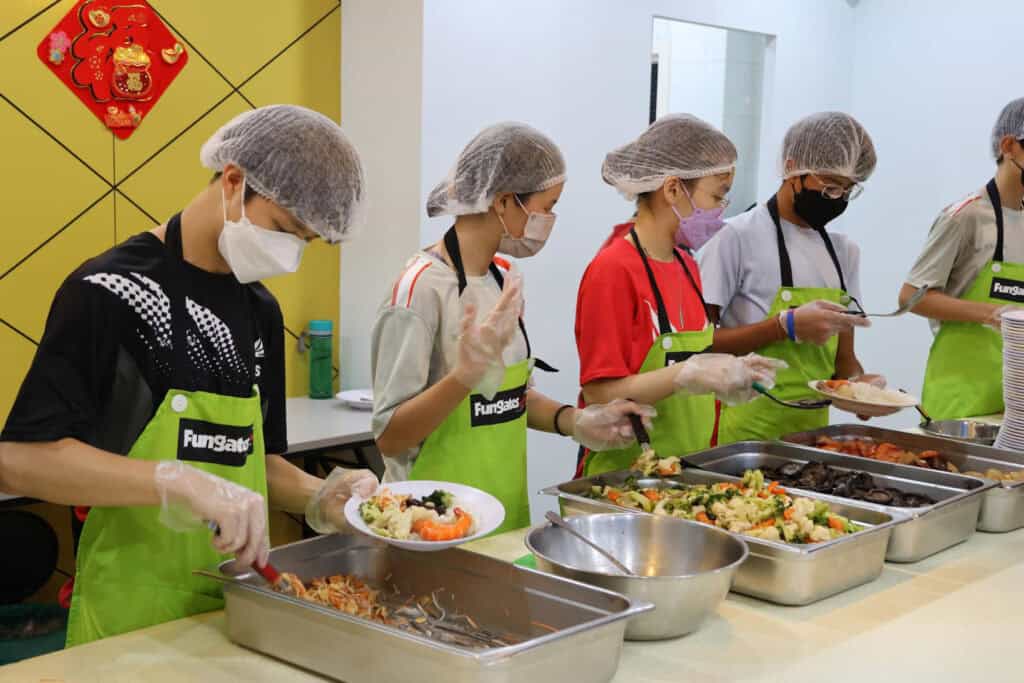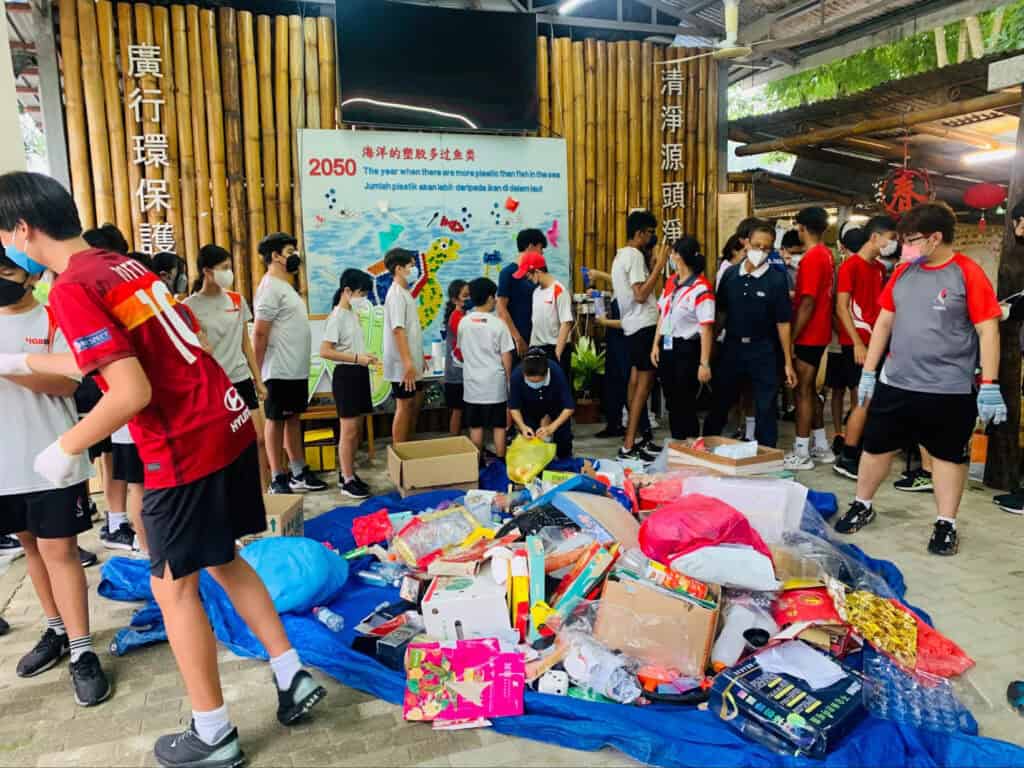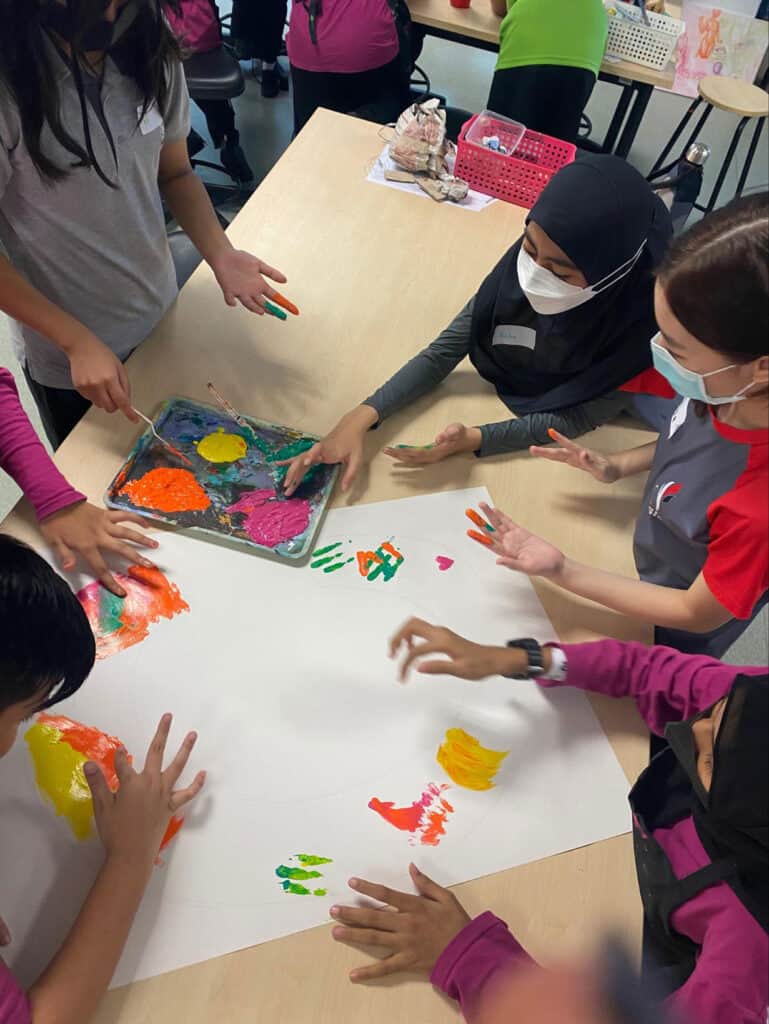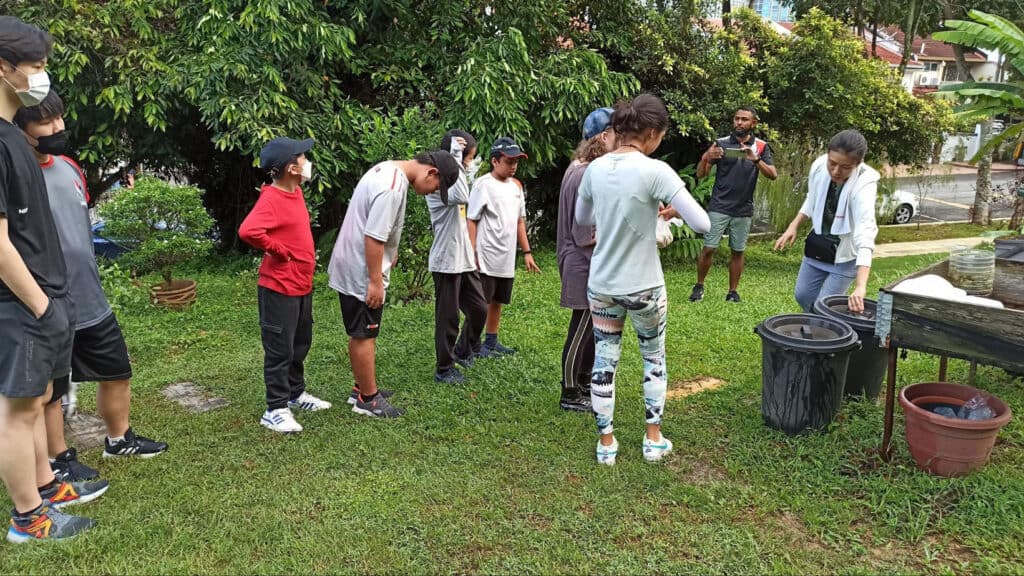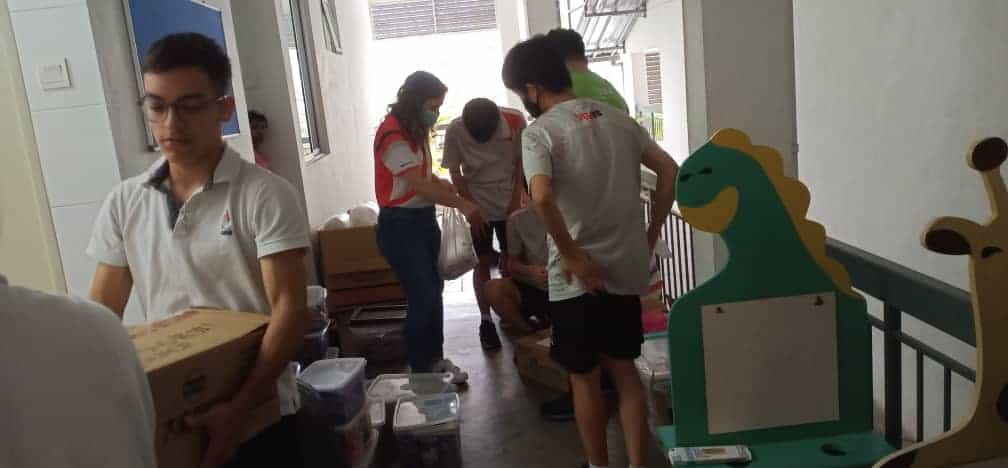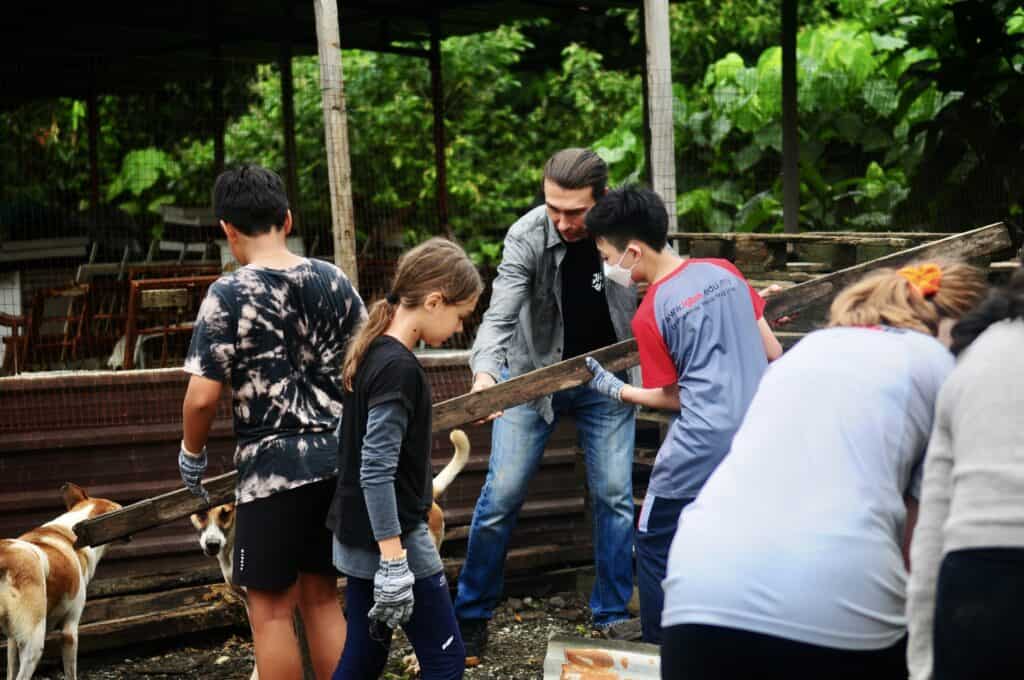 3 Way Conferences (by invitation) – On Monday, 13 February 2023, we will hold our 3 Way Conferences for all students of concern. These conferences are by invitation.
All Secondary Students will come to school as normal but will need to leave campus at the end of 3rd block (12:45 pm). There will be no ASAs for secondary students on this day.
All 3WCs (by invitation) will be done online between 1.30 pm and 4.30 pm on the 13th. We hope that all invited parents and students will be able to join us.
We are targeting students that we have particular concerns about. Concerns include (but are not limited to)

Any MYP student who received a 0, 1 or 2 in any criteria 
Any student Grade 9 to 12 who got an overall grade of 3 or below
Any student whose attendance was below 85% in S1
Any student whose grades dropped dramatically
etc.

Some concerns are more complex than others. In these situations, we will arrange 20 to 25-minute meetings involving a few teachers & student support staff.
Where concerns are more simple (say one or two subjects), you might be contacted directly by the individual teacher to attend a ~10-minute 3WC on 13 February 2023.
If you are not contacted, it means that your child does not fit into any of our concern categories mentioned above. If you have concerns, please don't hesitate to contact one or more of your child's teachers to request a meeting on that day.
We will send all our invitations to these meetings by the end of Tuesday, 7 February 2023.
Yearbook Photos – A reminder that we are taking yearbook photos next Tuesday and Wednesday (7 and 8 February 2023) so come looking your glorious best. Every student will have an individual photo and a group homeroom photo taken. All our sports teams will get their photos taken during the 4th block on these days (Mr. Wilson will post a more detailed schedule for the sports photos on the student launchpad by Monday). Here's the overall photo schedule for those two days.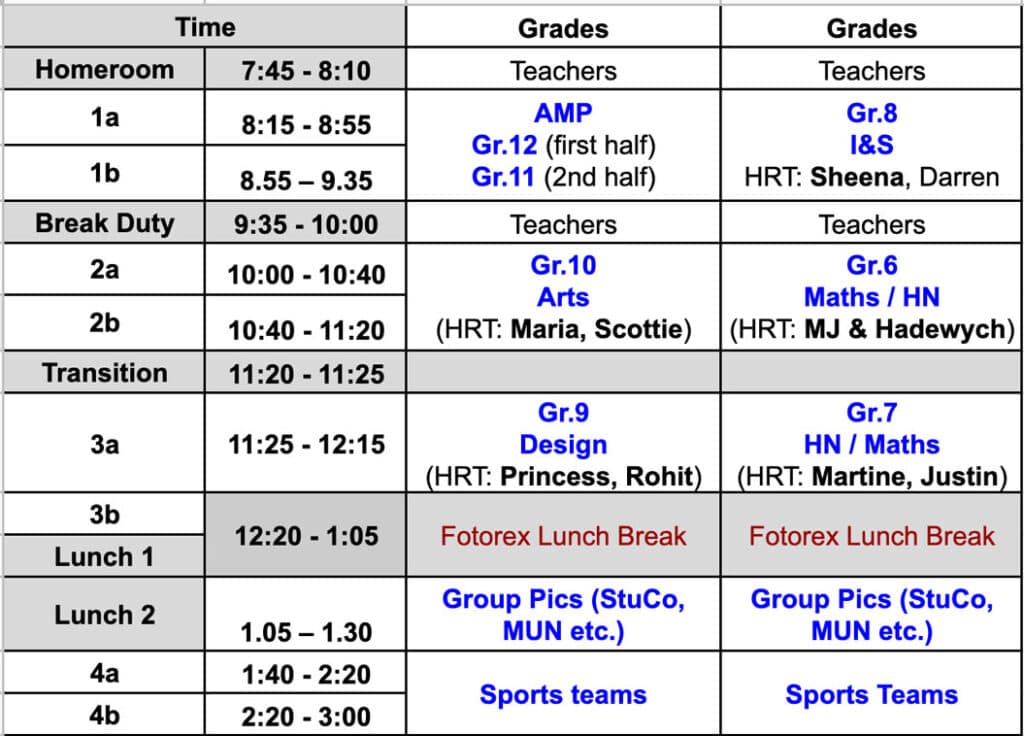 Upcoming events in Secondary (between now and the March break)
Monday, 6 February 2023 – HOLIDAY 
Tuesday, 7 to 10 February 2023  – Yearbook Photos
Saturday, 11 February 2023 – AIMS Track & Field Meet
Monday, 13 February 2023 – Student of Concern meetings (students leave at the start of lunch)
Wednesday, 15 February 2023 – Grade 10 off schedule to visit Grade 11 and 12 classes
Thursday, 16 February 2023 – Grade 10 Option Fair
Sunday, 19 February 2023 – Terry Fox Run (a Grade 8 Community Project)
Monday, 20 February 2023 – This day was a holiday, now it is Day 7 (replacement for 6 February 2023)
Tuesday, 21 February to Tuesday, 28 February 2023 – Grade 12 Mocks
CANCELLED Monday, 27 February to Friday, 3 March 2023 – Grade 6 to 11 trips. Grade 6 & 7 Lumut, Grade 8 & 9 Gopeng, Grade 10 & 11 Cherating.
Wednesday, 1 March to Friday, 3 March 2023 – Grade 12 trip to Penang
Monday, 13 March 2023 – HOLIDAY
Tuesday, 14 March 2023 – PD day
Parent Session Overview (for the year) – Here's a link to all the parent workshops in Secondary.
Sports Fixtures Overview – Here's a link to all the sports fixtures for season 2. Some 'friendly' games might pop up from time to time. Mr. Wilson will keep us posted.
Useful links for parents

Student LaunchPad (this is the place to go to find out what's happening in school on a day-to-day basis). It also has a 'quick links' section where you can find lots of important documents.
Secondary Assessment Procedures – a 4-page document outlining our assessment expectations and procedures. (Also available from Student LaunchPad & Splash)
A to Z Secondary Handbook – This gives an overview of all our policies, expectations and procedures. (Also available from Student LaunchPad & Splash)
Have a restful long weekend
Regards
Sandy
---
Terry Fox Run
Hi everyone, 
We are Wen Yi and Maloe from Grade 8. We are holding the first IGBIS-hosted Terry Fox Run for our community project. This run is to raise money and awareness for cancer research. The run will be happening on Sunday, 19 February 2023 at 9 AM (at IGBIS). The run is 3.2km long (8 laps of the track) and you can run, jog or even walk. This is not a competition, but an event to support those who had, or have cancer. To enter the run you may donate any amount of money, however, anything over RM35 means you receive a t-shirt. If you are interested, please look through our website and sign up here: https://sites.google.com/igbis.edu.my/igbis-terry-fox-run/home
If you are unable to attend but would like to donate money, you can contact maloe.bourquenez027@igbis.edu.my or wenyi.tan027@igbis.edu.my. We hope to see a lot of you there to support this amazing cause! If you would like to know more about the Terry Fox Foundation and Terry Fox himself, please check the links.
Sincerely,
Maloé & Wen Yi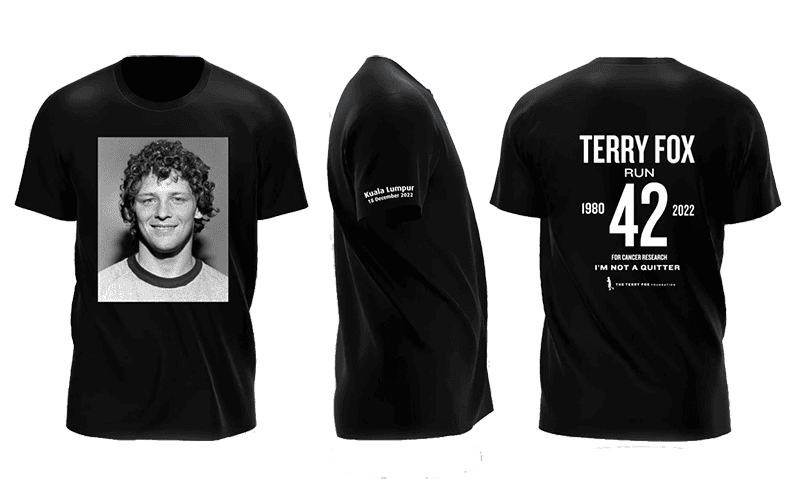 ---
Future Planning Weekly Update
By Amanda Lopez
LAST SESSION of our What's Next? Series
What's Next? Sessions: Applying Australia
Wednesday, 8 February 2023
8:15 Parents, PVO/3:15 Students, DP/CP Lounge
Access the previous What's Next? sessions HERE.
Upcoming Uni Visits
The Irish Universities and Medical Schools Consortium (IUMC)
Wednesday, 8 February 2023, 1st Break – 9:35 – 10:00
DP/CP Lounge
Ritsumeikan University – Japan
Friday, 10 February 2023, 1st Break – 9:35 – 10:00
DP/CP Lounge
Grade 12 Applications
For students continuing to apply – 
Please keep in mind that I do NOT have access to your applications, thus if you want me to look over your application, you need to make an appointment with me. Our next round of holidays runs from Saturday, 4 March – Monday, 13 March 2023, please plan accordingly. 
Grade 11 College/University Information 
On Friday, 27 January 2023, Grade 11 students met with Ms. Amanda to start preparing for university applications – Access the Slidedeck HERE from that meeting. Our future meeting dates are listed below. Students (and parents) please make sure to check and update Cialfo regularly. Students, you need to have a long list of universities in Cialfo for our next meeting in April. 
Tuesday, 18 April 2023
Wednesday, 3 May 2023
Friday, 12 May 2023
Friday, 2 June 2023
Grade 10 Course Selection Support 
From January – April, Grade 10 students (and parents) will work through selecting courses for Grades 11 and 12. IGBIS will have multiple events taking place through various outlets to support students and parents in this process – from the Counseling Office specifically, please take note of the following dates:
Tuesday, 7 February 2023 AMP – **slide deck will be shared in Cialfo after the session
Tuesday, 28 February 2023 AMP 
Friday, 17 March 2023 Study Hall
Tuesday, 28 March 2023 Study Hall
Thursday, 6 April 2023 Study Hall
*Students and parents, PLEASE make sure you can access Cialfo, as this will be a very important tool 
University of the Week – The Gap Year!
Cow House Studios
To coordinate with this week's What's Next? Session on the Gap Year, we are highlighting a gap year program that is certified and recognized by the Gap Year Association. Check out Cow House Studios.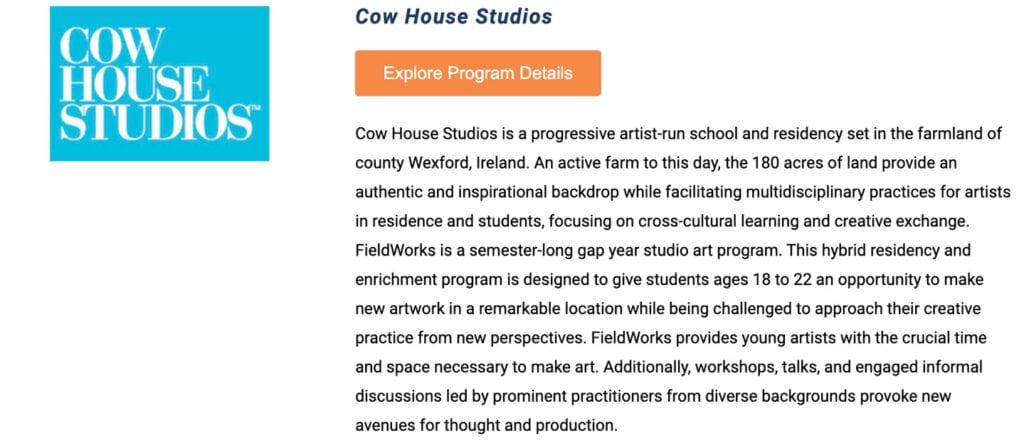 Resources & Opportunities
Student Events in Cialfo – Inspire Path (runs Thursdays throughout each month!)
Register for any events within your Cialfo account.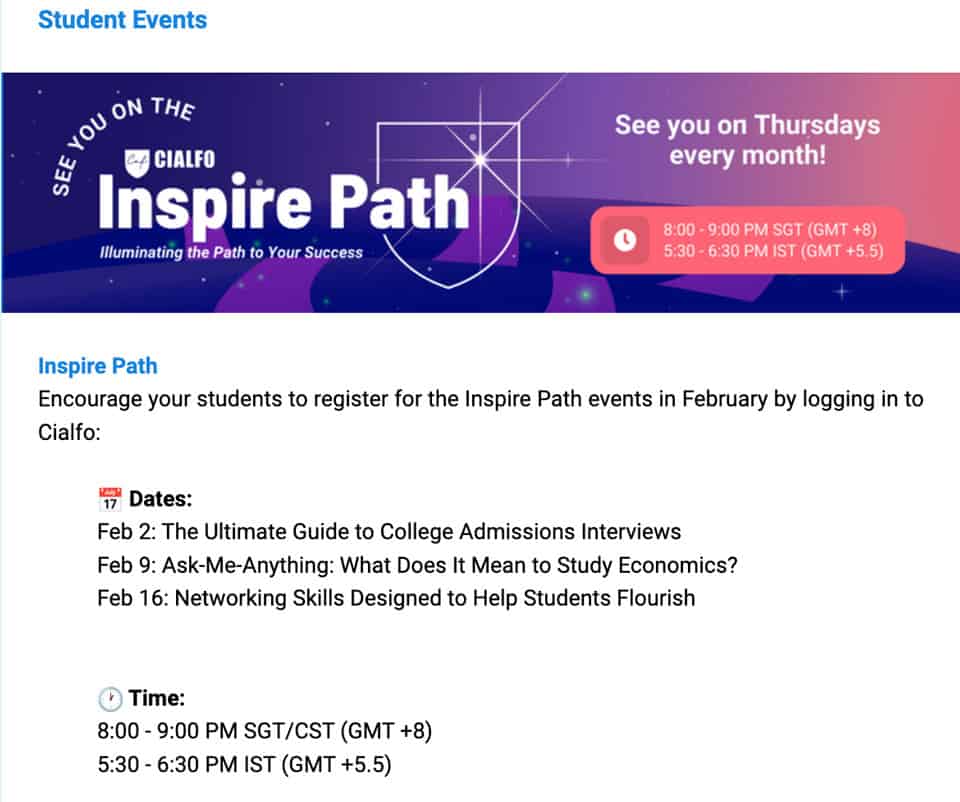 InvestIn Law & Finance Career Opportunities at University College London
We are delighted to offer you opportunities in 5 Law & Finance-related industries at UCL this term. The programmes provide an opportunity for students to learn from top professionals, including barristers, MPs, corporate lawyers, investment bankers and hedge fund managers.
 Highlights include:
Participate in a mock murder trial
Public speaking coaching by barristers
Negotiate in an M&A deal
Learn how to value stocks & shares
Plus, Q&A time with all the professionals and guidance on university choices, interviews and applications.
Learn more about this program and other opportunities with InvestIN HERE.
New Courses at UBC
We continue to introduce new and innovative programs that satisfy the academic pursuits of our students and the needs of industry. Exciting new programs include:
See our complete list of programmes.
From MABECS – Oxbridge & KTJ Debating Forum is back!
We are delighted to announce that Oxbridge & KTJ Debating Forum is returning for its 11th year! The event is organised by Kolej Tuanku Ja'afar, and it is supported by MABECS and Oxford and Cambridge Society Malaysia. Different from last year, this debating forum will take place in person. We hope you will assist in disseminating this information to your students.
The event details are as follows:
Date: Saturday, 1 April 2023
Time: 9.00 am – 3.00 pm (MYT)
Location: Kolej Tuanku Ja'afar
The event is open to all students aged 13 and above in local and international schools in Malaysia. 
Students are invited to join us for:
A plenary session with 4 Oxbridge alumni debating the main motion of 'This house believes that current approaches to democracy are no longer fit for purpose;
Oxbridge alumni facilitated student workshops in which students analyse one of five subtopics of the democracy theme (education, economics, politics, science and technology, and the environment) and prepare for student debates;
Five student debates;
Ten impromptu speeches.
Please register before Friday, 17 March 2023.
St George's University of London – Webinar: Preparing for Your Healthcare Interview
We're running a webinar next Monday, 6 February 2023  "Preparing for Your Healthcare Interview," aimed at students who are thinking of applying for any healthcare subject. Everyone welcome – open to students who are thinking of applying, or already applied, to SGUL or other unis.
This is relevant to would-be MBBS, Dentistry etc, as well as Physio, OT, Allied Health etc.  
We'll explore:
the purpose of interviews, and what universities are looking for in candidates
useful insight and preparation tips for MMIs, including exploring key skills and unpacking some practice questions
Finally, there will also be the opportunity to ask questions at the end of the session.
Date and Time: Monday, 6 February 2023, 5.00 pm – 6.30 pm
Register here: Preparing for Your Healthcare Interview (sgul.ac.uk)
From the Sunny Jain Newsletter
CV Building Activities For Undergraduate and Postgraduate Applicants (ages 12 – 25):
​Multilinguals' language preference for communicating emotions, by UCL. Professor Jean-Marc Dewaele will be discussing the challenges of expressing emotions in foreign languages, as well as some ways to deal with the issues of unintended emotion expression. 20 Feb. Relevant to anyone interested in studying Linguistics or Languages.
​Ethics in AI Colloquium – Communicative Justice and the Distribution of Attention, at Oxford University. Algorithms and Artificial intelligence, they're all around us these days. But many of them are fundamentally flawed, oftentimes having the unintentional effects of allowing misinformation, simply because of how popular it is. 23 February 2023. Relevant for anyone interested in Ethics or AI.
Best video highlights:​
​How to prepare for interviews in the UK? Got your invitation for an interview at a UK university? UK University interviews are designed to check your academic and thinking abilities. The interview is intended to face you with the material you've never seen before- so is there no way to prepare? There is. In this video, we'll look at a few ways you can prepare to crush the interview process in the UK.
​What makes UCL SPECIAL? University College London, more commonly known as UCL, is one of the most prestigious universities in the UK and the world. But why? What makes it unique? In this video we'll be looking at some of the benefits that UCL has to offer, coming first-hand from a UCL graduate.
​What is Philosophy study about? Philosophy is a subject that high schoolers are rarely exposed to it as part of their curriculum. This lack of exposure in school means that many students must rely on individual curiosity to learn about the subject. In this video we'll break down some of the critical parts of the subject, ways you can prepare to study it as well as some advice that can help you when considering whether you should study philosophy at higher education levels.
University of Cambridge Information Session
2 opportunities to join Admissions Director, Dr. Emily Thomlinson, to learn more about the admissions process, courses offered, and student life at Cambridge. 
Sunway City Kuala Lumpur – Sunway College

Wednesday, 8 February 2023, 4.00 pm
Sunway International School USJ Campus

Wednesday, 8 February 2023, 7.00 pm
**for more information, call +603 7491 8622
Bocconi Summer School for High School Students 2023: Applications now open
Make your students' summer matter with Bocconi Summer School!
They will study leading-edge subjects taught by faculty members of a top European University and develop their soft skills through our labs. Whether they choose our campus experience in Milan or the flexibility of our interactive online program, this summer will be one that they'll never forget!
Early bird fees available for applications submitted in the first round (by 15 March 2023).
Join us on 21 February 2023 at 4.00 pm CET for our webinar to discover the 2023 Edition of the program.
Don't miss the chance to learn more about life at our Summer School by listening to past students who share their experiences, Faculty who are going to teach labs and Staff organizing the program.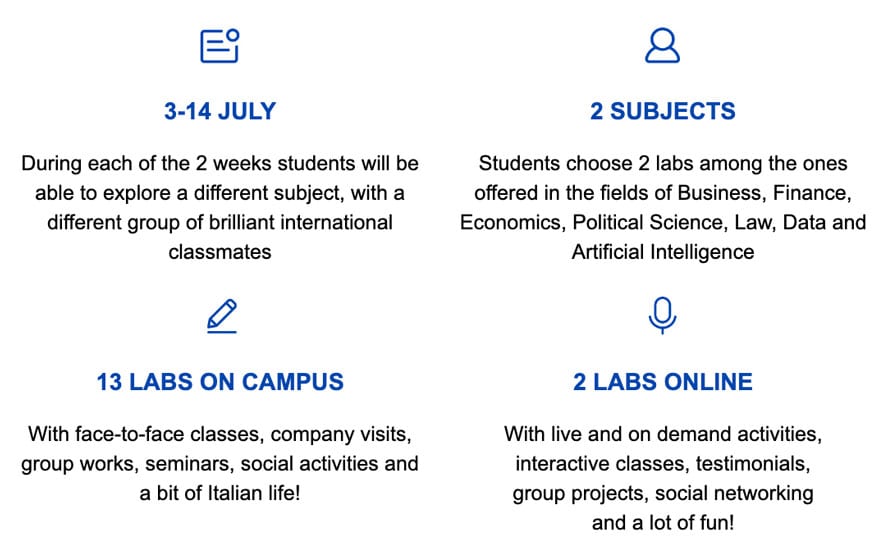 MOOC Courses to help you trial career and course interests – Coursera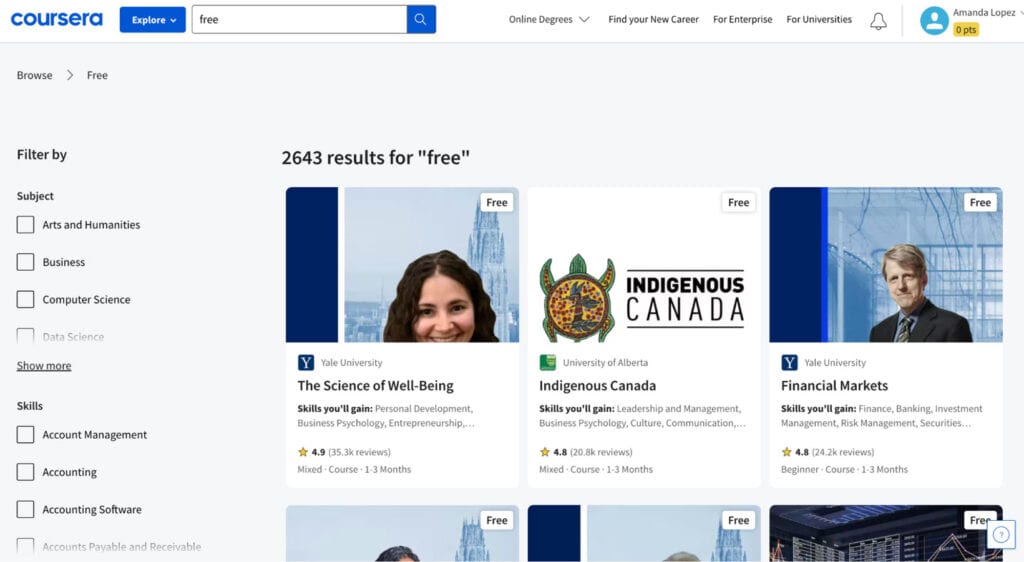 Learning Differences Virtual College Fair – 23 February 2023
This fair's program focuses on opportunities for students with a history of IEPs, 504 plans, or therapeutic supports and accommodations. Each year, about 20 percent of graduating high school students fall into this category.  It will also aid students who do not have formal accommodations because learning differences can come in many forms.
The fair will provide attendees with information that can assist them in postsecondary transition planning. We will host a safe and engaging forum for students with learning differences (and their families) so they can explore the many available college options and learn from experts on how to make the most of the college experience. The virtual college fair format allows students time to process information at their own pace.
Learn more about what to expect in college and find some colleges that fit your needs.
Get access to virtual college booths loaded with resources, virtual educational sessions, and live representatives.
This entire experience will be ADA & WCAG compliant.
College Matchmaking™ provides students with a list of participating colleges & universities that match what they are looking for in a school.
The Learning Differences College Fair is free to attendees.
Save the date and keep an eye out for the formal invitation coming soon!  
Attendee registration will open on 8 February 2023.
More information HERE.
Popular Resources and FAQs
Questions, Support, and Help
Amanda Lopez
Grades 9 – 12 Universities Counselling & Social/Personal Counselling
To schedule an appointment –