A student's academic performance is dependent not just on academic achievements but also on extracurricular activities. In addition, today's students are expected to be equipped with the ability to demonstrate intercultural understanding and critical thinking. 
In light of this, many choose the International Baccalaureate (IB) programme as their preferred education pathway because of its remarkable academic rigour. IB programmes are aimed at developing global citizens who can engage constructively with today's challenges. Additionally, according to a 2016 research by the UK Higher Education Statistics Agency (HESA), IB students have a 57% greater likelihood of attending one of the top 20 UK universities than students who study A-Levels.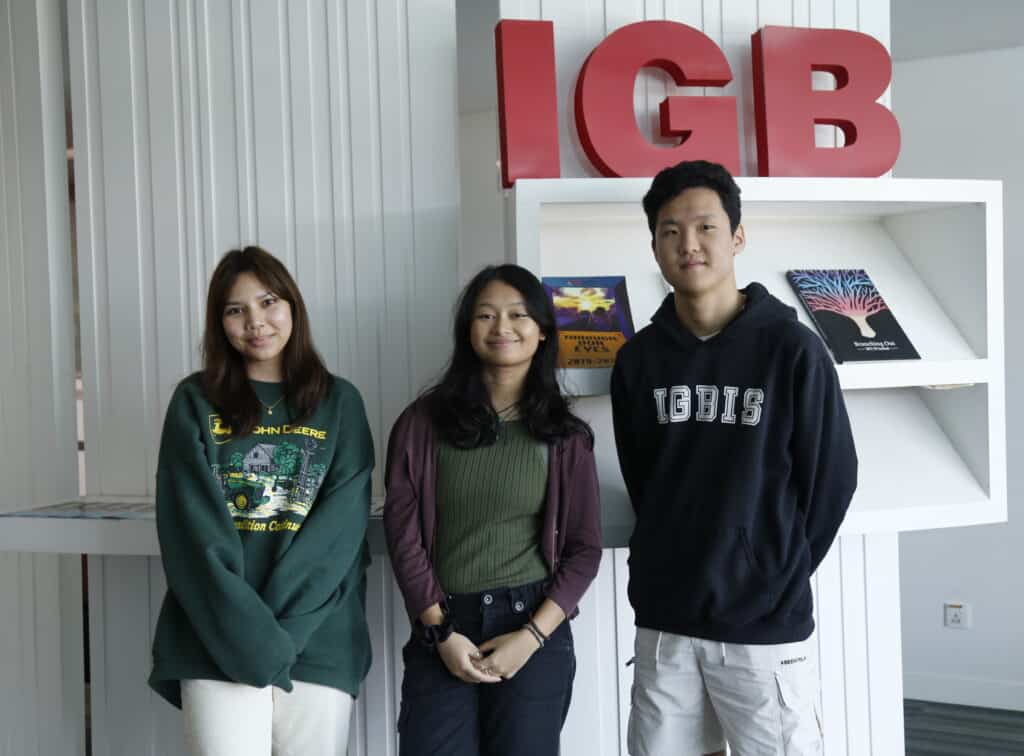 In Malaysia, IGB International School (IGBIS) is the only four-programmed IB continuum school to offer the suite of IB programmes: the Primary Years Programme (PYP), Middle Years Programme (MYP), Diploma Programme (DP), and Career-related Programme (CP). Each programme offers a firm foundation for learning while allowing individualised instruction based on each student's background and interests.
International Baccalaureate Diploma Programme (IBDP)
The IBDP is a pre-university option that provides a curriculum designed to prepare you for success in the workplace and life by cultivating a love of learning and an inquisitive mindset. The curriculum of the programme is made up of the DP core and six subject groups. 
The three core elements of the DP are:
Theory of knowledge (TOK), in which students will learn how to think critically and creatively both in and out of the classroom.
The extended essay (EE), a self-guided research project that culminates in a 4,000-word paper that encourages independent research skills.
Creativity, action, and service (CAS) projects, that inspire students to work together and interact with their local community to accomplish a project relating to the three principles.
These components are intended to enrich the educational experiences of students while also posing a challenge for them to put their acquired information and abilities to use.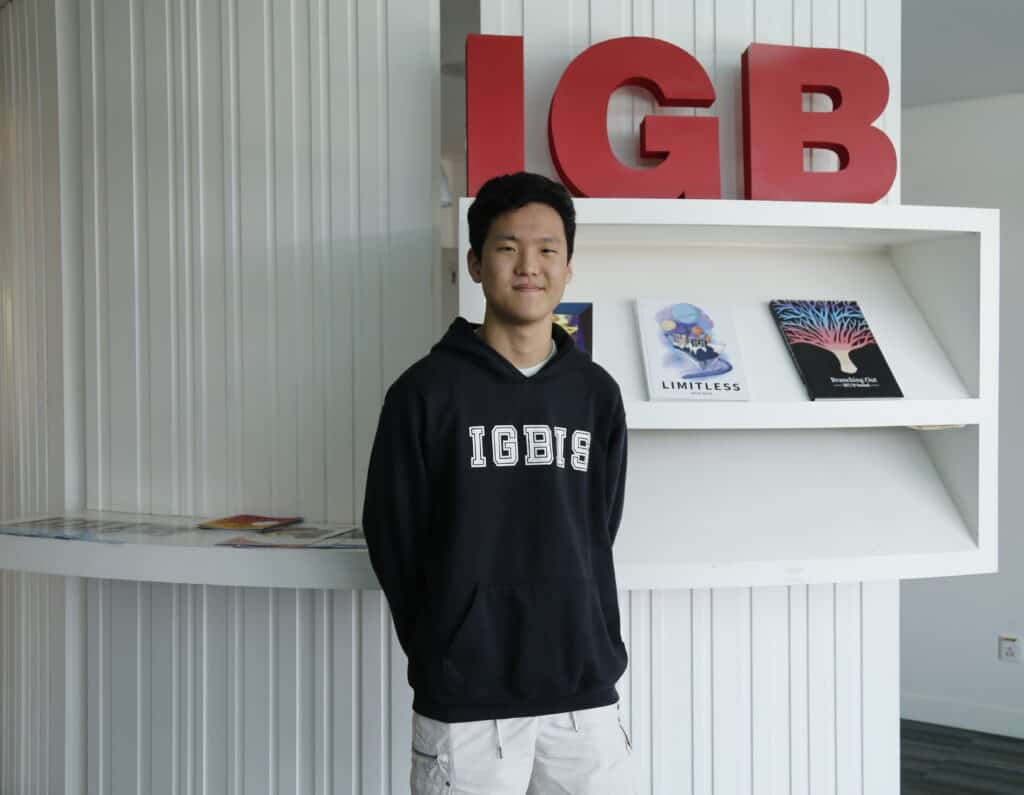 South Korean student, Sung Junhyuk, emphasises how the IBDP aids him in navigating his future.
"Personally, DP's characteristics can be summarised with the process of completing lots of various tasks. This precious experience allowed me to develop time management skills which will be beneficial in my future university life and ultimately achieve bigger goals."
To retain both the breadth and depth of the studies, IGBIS's DP students are required to take six subjects from the six different groups. These include Studies in Language & Literature, Language Acquisition, Individuals & Societies, Sciences, Mathematics and Arts. 
The subjects are to be taken at the Higher level (HL) or Standard level (SL). At IGBIS, students are advised to enrol in at least three courses with either one or two taken at the Higher level (HL). The classes are also scheduled in such a way that IGBIS's students have the opportunity to choose from a variety of combinations and concentrations.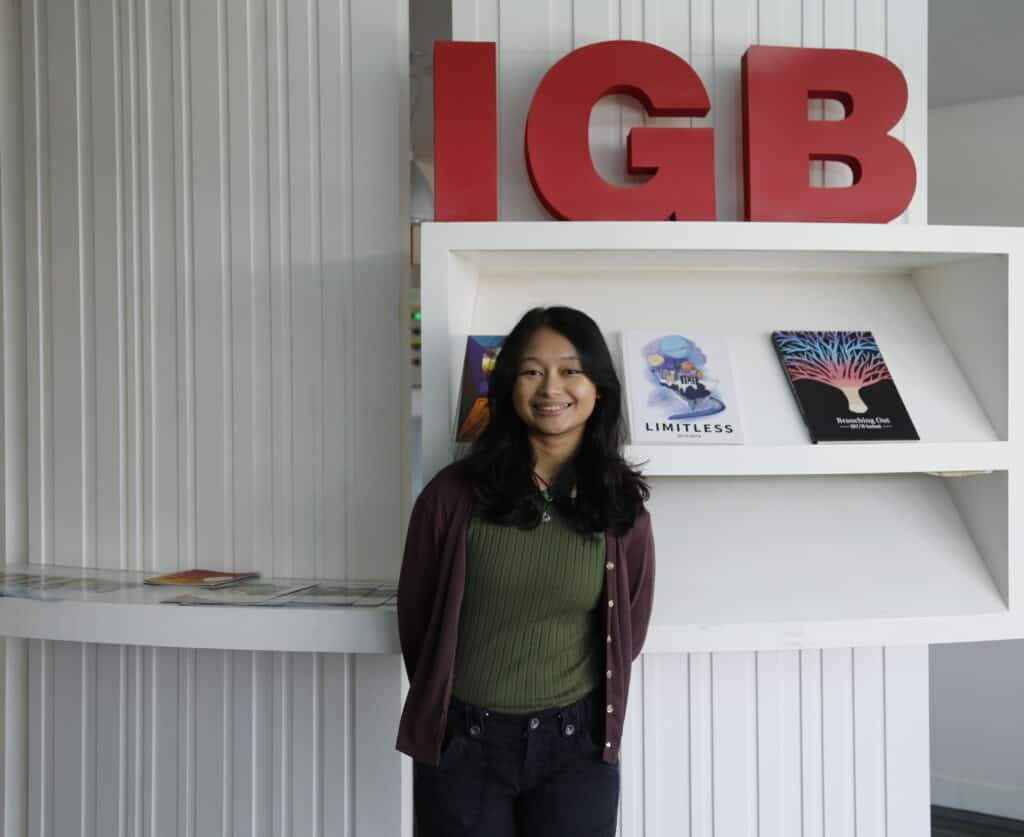 According to Inaya Taqiyah binti Mohd Yuzaidi, who is passionate about social economics, she has no regrets about enrolling in the IBDP at IGBIS.
"Overall, I enjoy studying the DP in IGBIS for there is never a dull moment. Being in IGBIS, we are encouraged to participate in numerous events, activities, roles, and more. The students, staff, and teachers contribute to a really friendly and supportive environment. With individuals such as the secondary school counsellor, I've personally felt supported and cared for, being helped with any academic and mental struggles I've had."
The latest DP outcomes of November 2022 are a testament to the superiority and success of IGBIS in the programme. DP students at IGBIS had the best average point of 2022 DP results in Malaysia, scoring 40 out of 45 points compared to the global average of 32.
International Baccalaureate Career-related Programme (IBCP)
Students who enrol in the IBCP at IGBIS receive a one-of-a-kind education designed to provide the knowledge and abilities necessary to pursue a career that is a meaningful combination of their academic and professional interests.
The CP at IGBIS combines DP courses, the career-related study subjects offered by our university partner, The Savannah College of Art and Design (SCAD) and four components made up of Personal and Professional Skills, Service Learning, Language Development, and the Reflective Project.
IGBIS's all-encompassing CP helps students develop a strong grasp of their abilities and the relevance of their coursework to the real world. Thus, this gives them a head start on their career and in turn boosts self-esteem.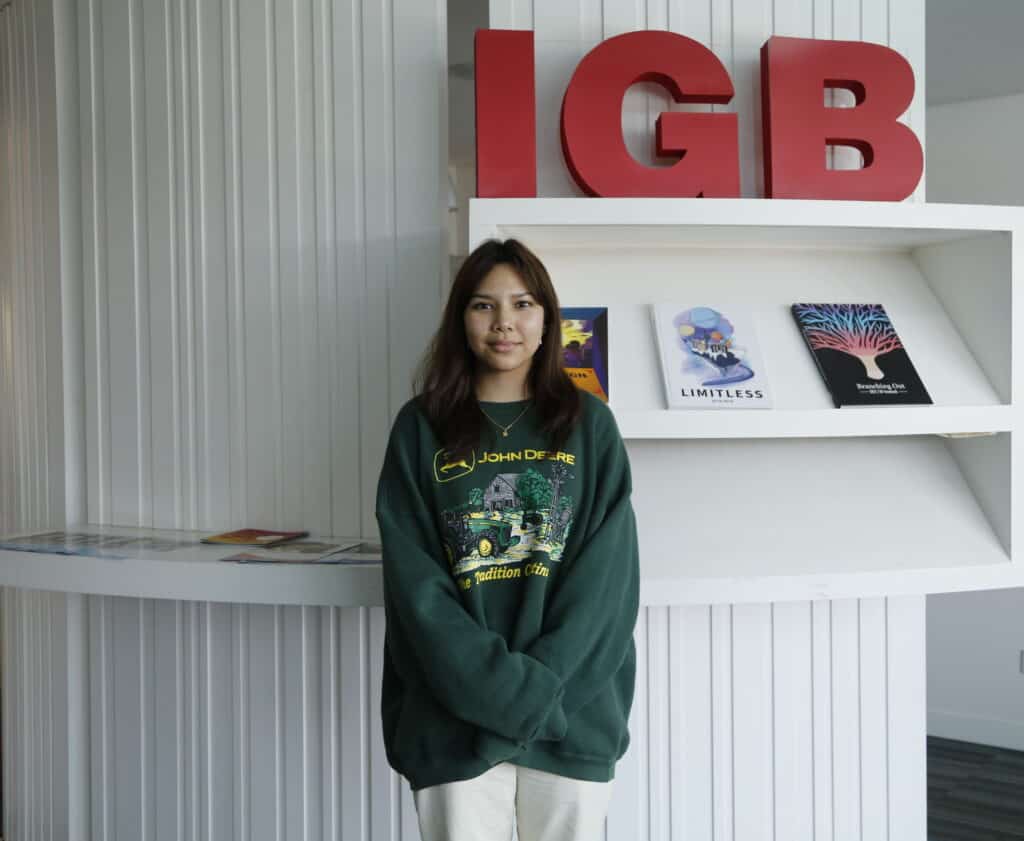 Lara Ann Maccagno firmly believes the study materials available makes the IBCP exciting and fuels her ambition in game design.
"We have great study material with consistent use of technology which is up to date with the work fields most people will go into. We also have effective study areas for DP students to be able to learn independently as well as with peers."
Through a partnership between IGBIS and Savannah College of Art and Design (SCAD), students can enrol in courses that are related, but not limited to, the following areas of Art and Design study: Advertising, Sequential Art, Animation, Game Development, Graphic Design, Digital Design, Photography, Fashion and Fine Art. The comprehensive programme allows students to showcase an advanced level of knowledge, understanding and skill.
IGBIS is proud to have a 100% pass rate among its IBCP Classes of 2022 and 2021.
Supportive educational environment in IGBIS
The ample school facilities available in IGBIS is proof of the school's commitment to enriching students' well-being and academic performance.
Junhyuk, Inaya and Lara are thankful for the opportunities, facilities and support made available to them at IGBIS.
Speaking on the IGBIS's sports hall, Junhyuk says, "It is an important part of my school life since it helped me to bond with my friends and reduce stress accumulated from work."
Inaya elaborates, "Facilities range from the huge football field and running track to the theatre, gym and spacious visual arts room. Many extracurricular activities are utilised in these facilities and are most definitely enjoyed by the students. The classrooms especially are quite spacious and you definitely feel comfortable in learning."
Lara summarises that "IGBIS is a great place to take the IBCP course because of the numerous support systems which the school has built. Having a smaller community allows for more direct assistance from teachers when needed."
The start of the 2023/24 school year for IGBIS's IBDP and IBCP is scheduled for August 2023. For more information about IGBIS and the IB programmes, feel free to browse our website.
For any further inquiries, you may contact +603 6145 4688 or email enquiries@igbis.edu.my. Keep up with IGBIS's current activities and events by following the school's official Facebook and Instagram accounts.
Written by School Advisor