From the Elementary Principal
By Simon Millward
At the end of last week, our Grade 5 students returned from their annual camp. Even though they had to modify the activities they were engaged in due to the Ministry of Education requirements, they had a great time climbing, caving and white water rafting in the morning before it got too sunny and hot.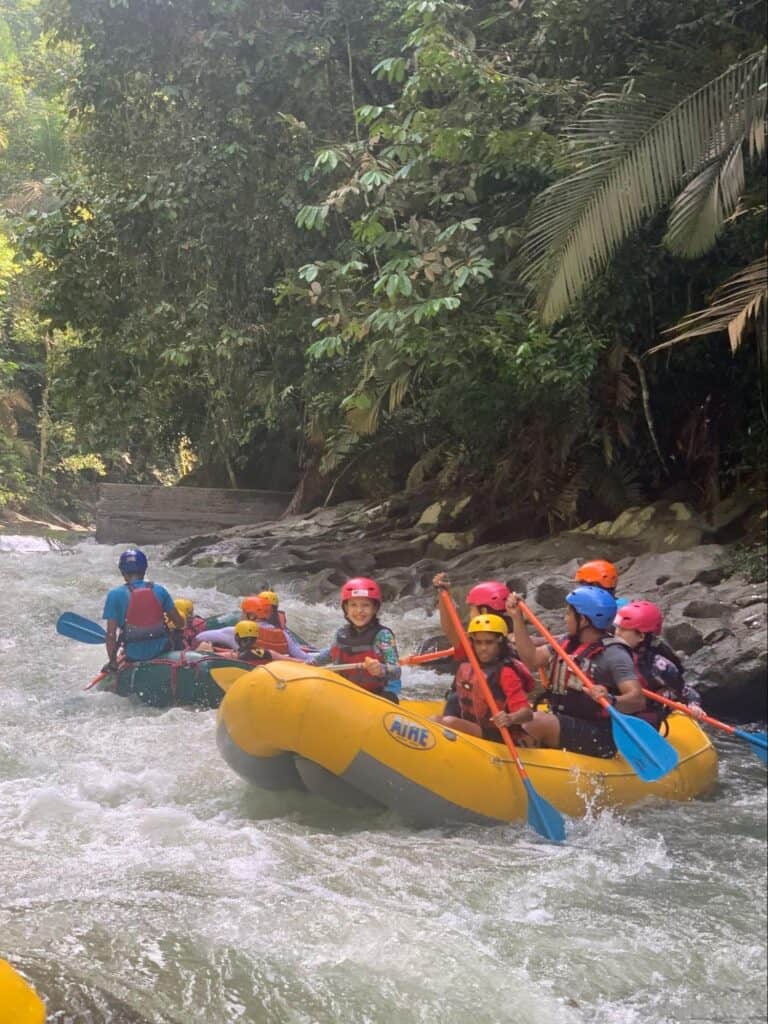 We were honoured to host our first TEDX Youth event on Tuesday, 30 May 2023. The students had worked extremely hard to write, practice and deliver their 'ideas worth sharing' to the community. We were very proud of all of our students. All of the practices were worthwhile and valuable in preparing them for such a prestigious event.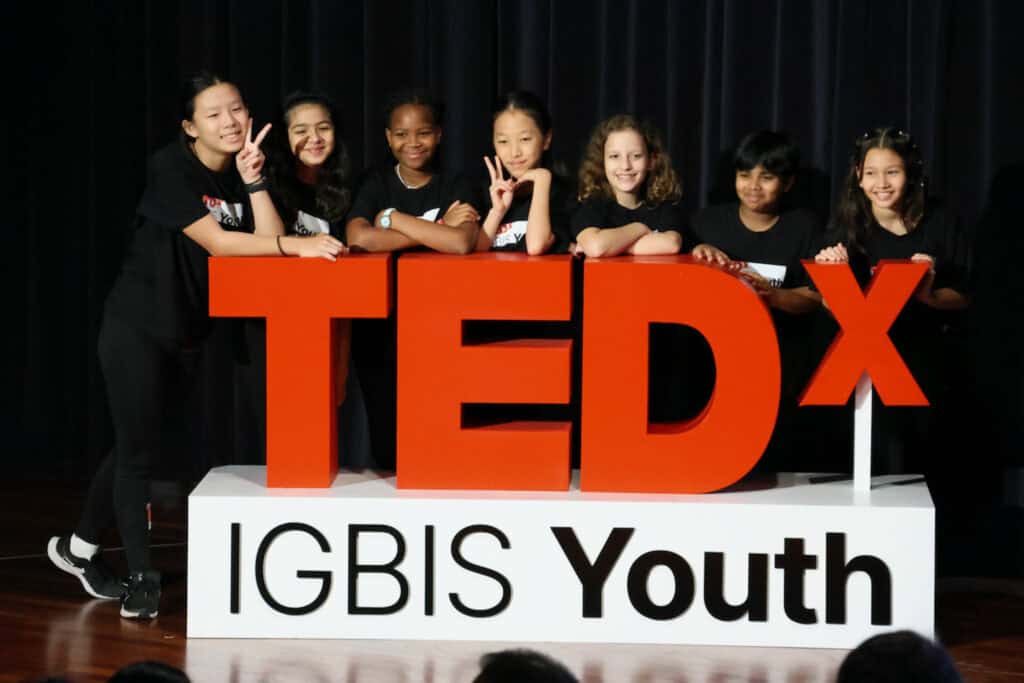 We also spent a small amount of time on Wednesday for our students to visit the grade levels that they will be in the next academic year, and Mr John held a transition session for the students who will be leaving IGBIS at the end of the academic year.
After a very long pause, we had our first 'Music Academy' concert since 2019. All of the students who had been taking instrumental lessons performed in the concert. For some, it was their first time ever performing in front of an audience. They showed they were risk-takers and performed to the best of their abilities- well done.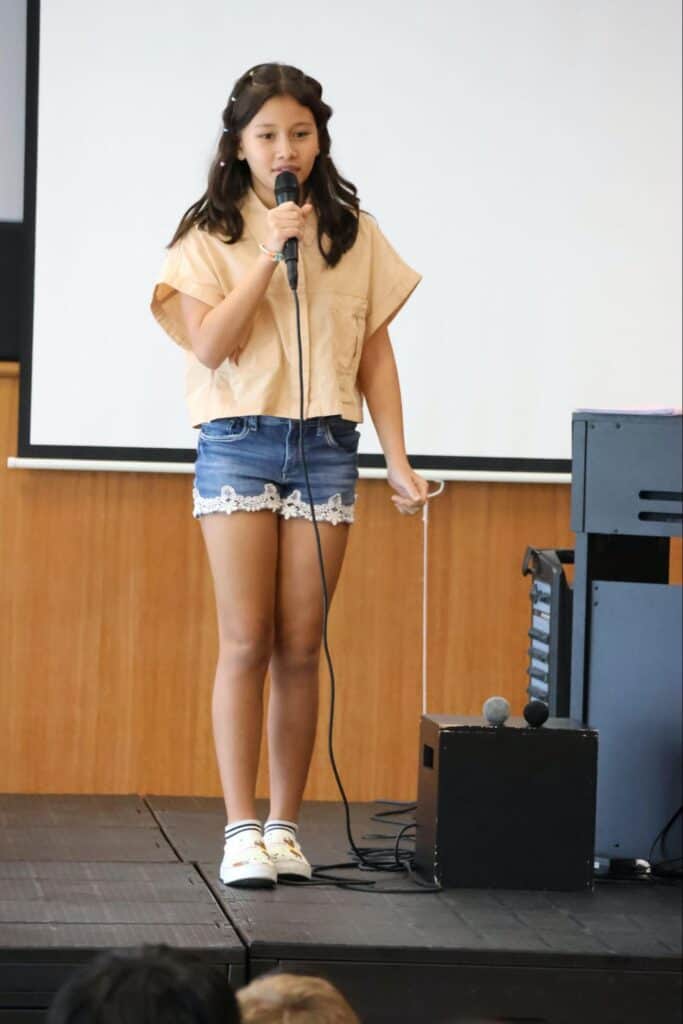 On Friday, we saw the children engaged in their ES Sports Day. The students were active and enjoyed 4 activity stations, the 'kick/throw run activity, the adventure-based activity, the obstacle course and a 'cool' down activity- arts based where students had a hand in creating some giant banners!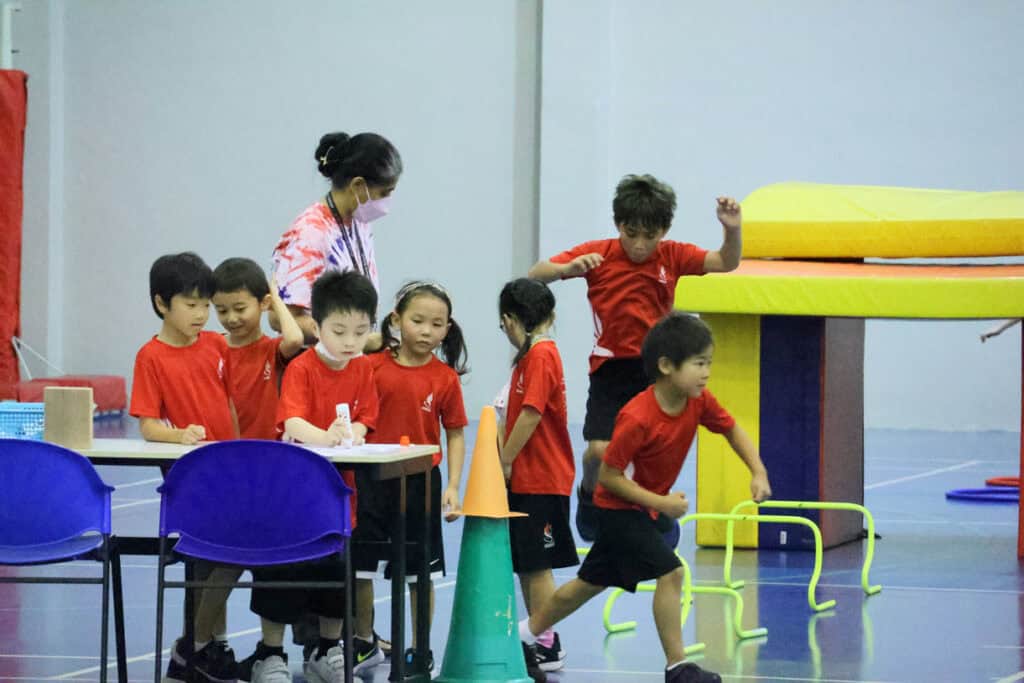 This week saw the end of our sports and activity programme. A big thank you to all the teachers and coaches for their time guiding our wonderful students.
Dates for your diaries
Monday, 5 June 2023: Public holiday, no school.
Wednesday, 7 June 2023: ES Arts Festival: Theatre, 4.00 pm onwards. Parents welcome.
Friday, 9 June 2023: Grade 5 Graduation Assembly, 8.15 am, Theatre: Parents welcome.
Thursday, 15 June 2023: Last day of school.
---
From the Secondary Principal
By Sandy van Nooten
It is a very busy time in Secondary. Here are just a few of the highlights.
Graduation
Last Friday (26 May 2023), we held the graduation ceremony for the Class of 2023. The students did a fantastic job with all the sitting and standing and the smiling. Speeches were a delight, musical items were superb, and their bios and music choices beautifully highlighted their skills and individuality.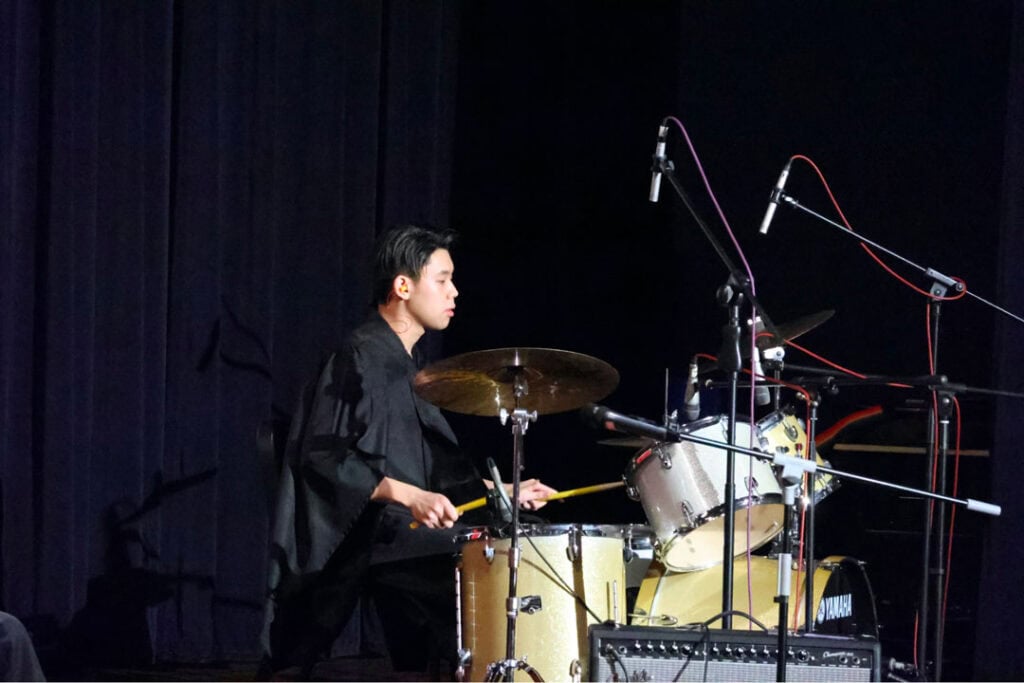 TEDX Youth
This week, we had 15 courageous secondary students (from Grades 7 to 11) deliver TEDx speeches on a range of topics (all without notes) in front of the whole division. Original ideas crafted into thoughtful speeches, all delivered with incredible poise. We could not be more proud. Congratulations to everyone involved.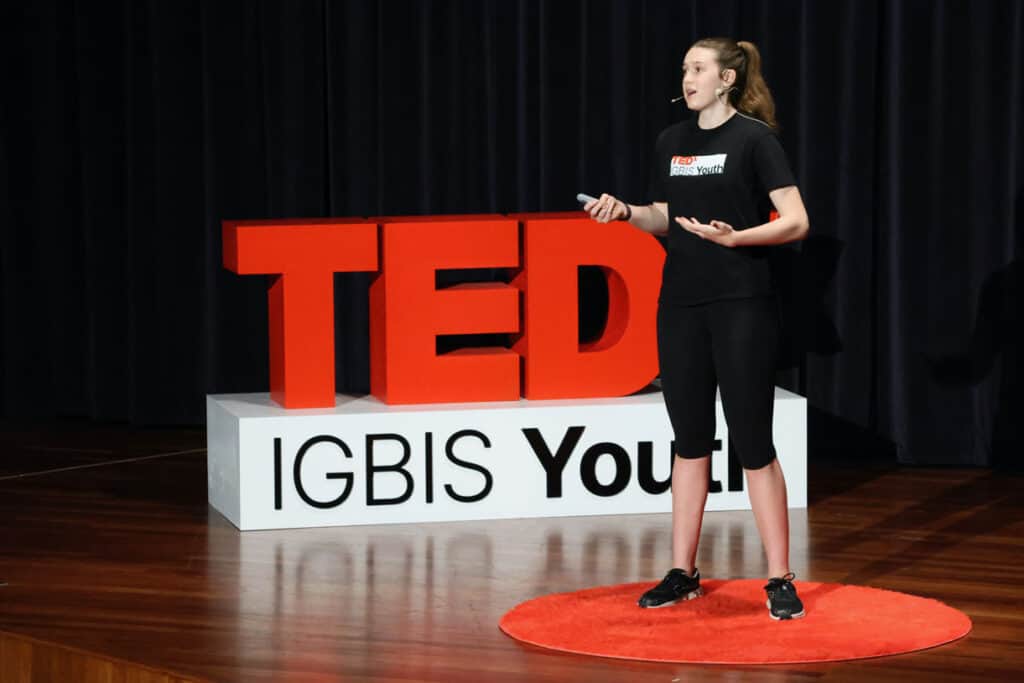 StuCo Social
Tonight (2 June 2023), our fantastic StuCo is running a social event for students Grade 8 to 11. Thanks to all the students and teachers who have worked hard to make this happen. I will share photos next week.
Upcoming Events
Orchestra Concert – You are all invited to come and hear the secondary school orchestra next Thursday (8 June 2023) from 3:30 to 4:30 pm in the Theatre. It is their first concert in years, and they are awesome.
Sports Awards – We are holding a sports awards ceremony on Monday 12th June from 1:30 to 3:00 pm in the Theatre. We will celebrate our student-athletes and honour their achievements. Everyone is welcome.
Yearbooks – Yearbooks have arrived, and we will distribute them during the last week of school. The Yearbook team have done a fantastic job. Congratulations.
Reports – Semester 2 reports will be released via ManageBac on Wed 16th June (before 4:00 pm)
Awards & Farewell Assembly – On Thursday, 15 June 2023, we will hold our annual awards and farewell assembly. Everyone in the secondary community is invited to attend. It will run from 10:00 to 11:30 am in the Theatre. The student ambassadors are the ones who plan and run this extremely slick celebration.
Thursday, 15 June 2023 – a reminder that school ends at 12 noon on the last day of school.
Have a great long weekend
Regards,
Sandy
---
24-Hour Race
24-Hour Races are a unique, compelling, and successful way to bring that to a generation of youth all over the world. The 24-Hour Race is a movement that brings change to hundreds of people around the world while platforming the upcoming generation to become change-makers. Thousands of high school and university students gather all around the world for 24 hours in a global fight against slavery. Slavery can only be ended with greater awareness, understanding, and urgency.
IGB International School takes pride in announcing our continuous role as the venue provider in collaboration with the 24-Hour Race, the event organiser. The cooperation of this student-led initiative and movement reflects our school's dedication to student empowerment, community engagement, and social responsibility, as well as our commitment to fostering holistic development and inspiring students to create positive change on a global scale.
Mark your calendars for this meaningful event:
Date: 2 September to 3 September 2023
Venue: IGB International School, Sungai Buloh, Selangor
Please note the following requirements and guidelines for participation:
Select a team leader
Form a team consisting of 8 runners
Both runners and team leaders must be at the age of 14 – 21
Each team is required to raise a minimum of RM 2,000
There will be a registration fee of RM 100 for each participant
Secure your spot in this meaningful event by registering before:
For more information about the 24-Hour Race, you may visit the 24-Hour Race website or Instagram. You may also direct message them through their Instagram or email them at tanish.tanjil@24hourrace.org.
---
PYP Visual and Performing Arts Festival
Dear IGBIS Community,
We have the great pleasure of informing you that this year's Elementary Arts Festival is going to take place on 7 June 2023, at 4:00 pm, in the IGBIS theatre. This performance is open to all IGBIS community, including families and friends!
Everything on this special day is student-driven: the stories, the characters, the art, the staging, and the music. It was great to see how creativity unfolded during our class discussions and how, by using our imagination, commitment, and perseverance, we managed to build stories that share a wide range of emotions.
The backdrops that you will see in the performances have all been created by the performers. The artwork exhibited in the theatre foyer is a showcase of the artistic creations of every PYP student from EY 1 to Grade 5 in their visual art classes. In addition, you can view the performance artwork in their originality.
For our works of art to reach their full potential, we need you, the audience, to attend our show, so please join us on Wednesday, 7 June 2023, to appreciate a fragment of IGBIS imagination performed by Grade 3, 4, and 5 students.
A strong recommendation is to avoid using your personal devices for recording, as some of our performers might get distracted by this. We will make a recording available for everyone after the performance, so on the day, sit back and enjoy the show!
During the 15-minute intermission, you will be able to view the Visual Arts Exhibition just outside of the theatre. For more information, please find the programme of this event attached.
We are looking forward to seeing everyone on the 7 June 2023 in the IGBIS theatre.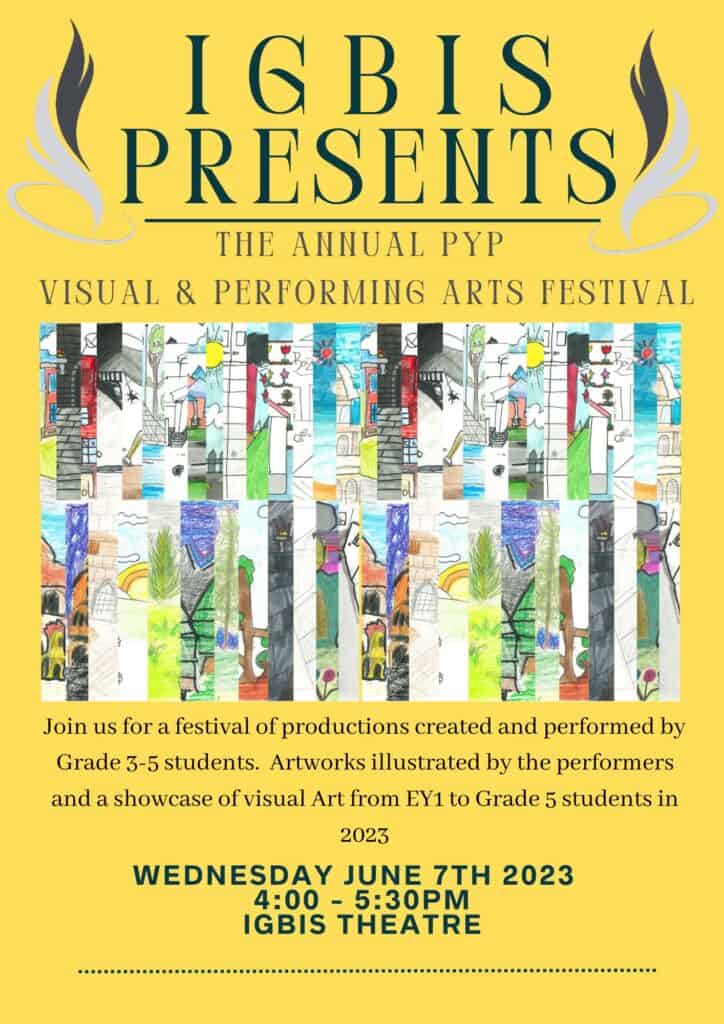 ---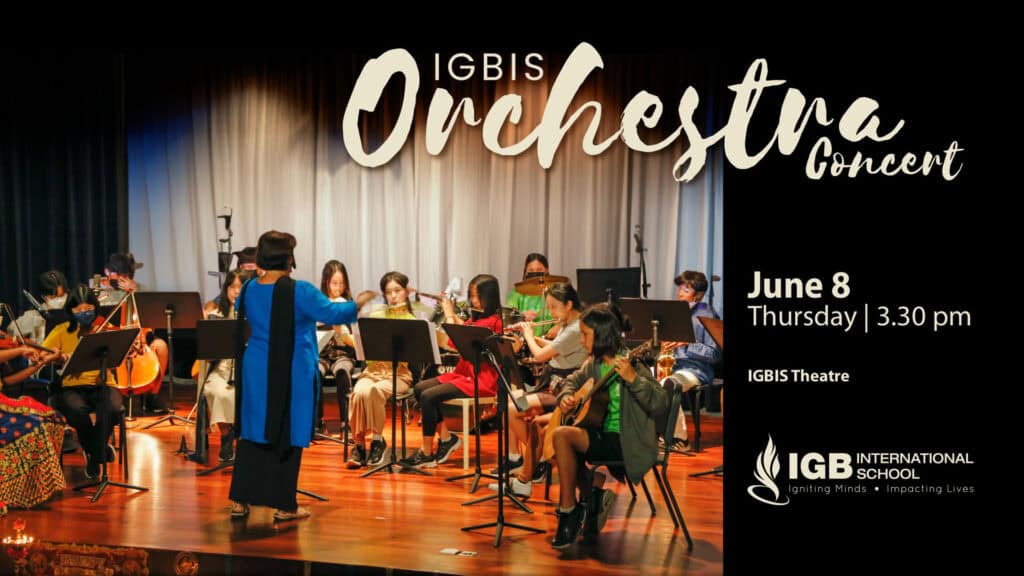 ---
ISTA Inter-Arts Festival
"Celebrating our ability to tune in and connect through the arts."
IGBIS will be hosting this coming November's ISTA Inter-Arts Festival for Music, Drama and Visual Arts. This time, we will host visiting schools and need families to host these students.
Event Details:
Starts on Thursday, 23 November 2023, at 3:00 pm
Finishes on Sunday, 26 November 2023, at 1:30 pm
Age range: Middle School (Ages 10 – 14)
Total Participants: 35 – 55
Host School Participants: Approximately 20 (first 15 host students get host discount rates, and after that, students pay member rates)
Stay tuned! An email with the details for the sign-up will be available soon. Visit HERE for more information.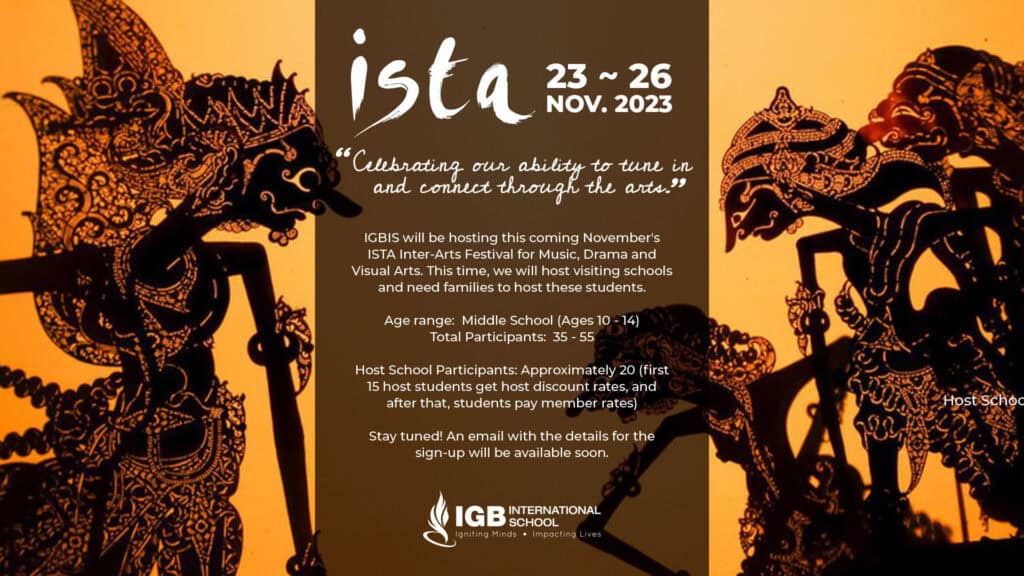 ---
Uniform Drive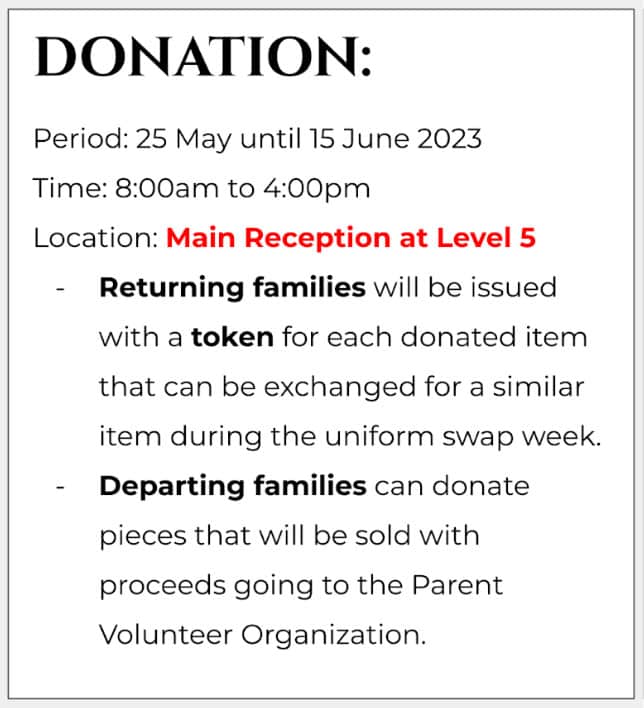 ---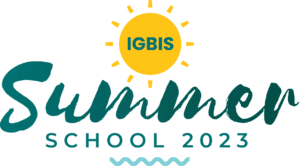 Summer is almost here, and we are thrilled to announce our Summer School this July! Offering this to children between Kindergarten to Grade 8, we have engaging learning experiences designed to help students unleash their creativity and improve their social, communication and thinking skills while enjoying a variety of extracurricular activities. Our team of experienced teachers will be leading the classes, ensuring your children get the most out of their summer break.
The programme will run from 17 July to 21 July 2023 and 24 July to 28 July 2023 and will include classes in Fun English, Design and Team Building, and a range of fun activities such as library games, swimming and sports as well as arts and crafts. Register now, as we have limited spots available. Enjoy our Early Bird Discount when you register before 15 April 2023!
If you have any questions or want more information, please do not hesitate to contact us at marketing@igbis.edu.my. We are excited about this new programme and look forward to sharing it with our students and their families. Thank you for your continued support.
REGISTER HERE.
---