Message from the Head of School
Dear IGBIS Parents and Community Members
It was a huge relief to see the API and AQI readings come down this week and to see the air purifiers further reducing levels in the classrooms. We continue to monitor the readings every hour so that we can stay abreast of any changes in air quality and have been particularly impressed with the air quality that has been maintained in the Sports Hall due to our filtering system.
Sustainability Projects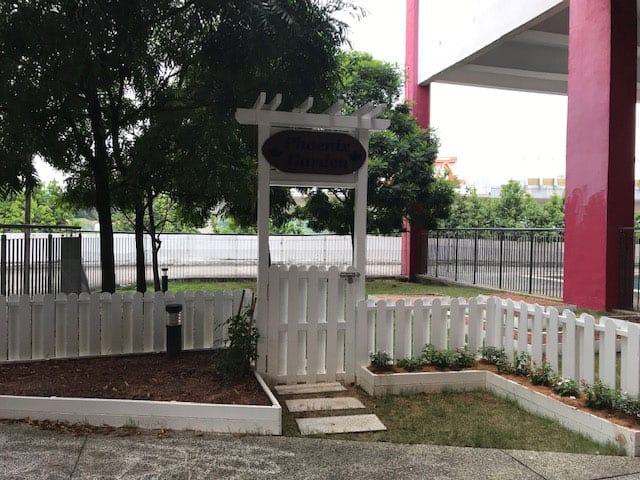 It's great to see the number of sustainability projects underway at the school, starting with our own school plant nursery that was initiated a year ago and several grade levels growing plants that have later been given permanent homes in the school grounds. The Phoenix Garden was initiated by some of our ES teachers, with the area ready for use this school year. A student working bee took place yesterday, with the help of the Free Tree Society, to plant a number of trees and plants that have been donated by parents or purchased by the school. I was especially delighted to see quite a number of plants native to Malaysia amongst those that have been planted. If others in our school community have trees or plants to donate, these would be most welcome.
I'm looking forward to the PVO Masquerade Gala Dinner on Saturday night. I hope to see you there at the Boulevard Hotel!
Anne Fowles, Head of School
From the Secondary School Principal
Dear IGBIS Community
The good weather this week has helped us to recover from the days missed last week and resume the normal business of school. Student Council adjusted as well, re-scheduling their Spirit Week to this week and ending with a fun Movie Night this evening. The new Student Council executives were also announced and they have already met with our Secondary leadership team to talk about their initial agenda for the year. It will be a pleasure to work with the group, as they continue to expand their positive influence on the school. I visited many classrooms this week and enjoyed speaking with students about their learning. Grade 11 students grappling with ethical issues in business management, Grade 9 students building linear models in mathematics, Grade 10 students developing their personal projects – there were a lot of very interesting things occurring. This is what is enjoyable about an IB education, that students have the opportunity and ability to engage with rich topics.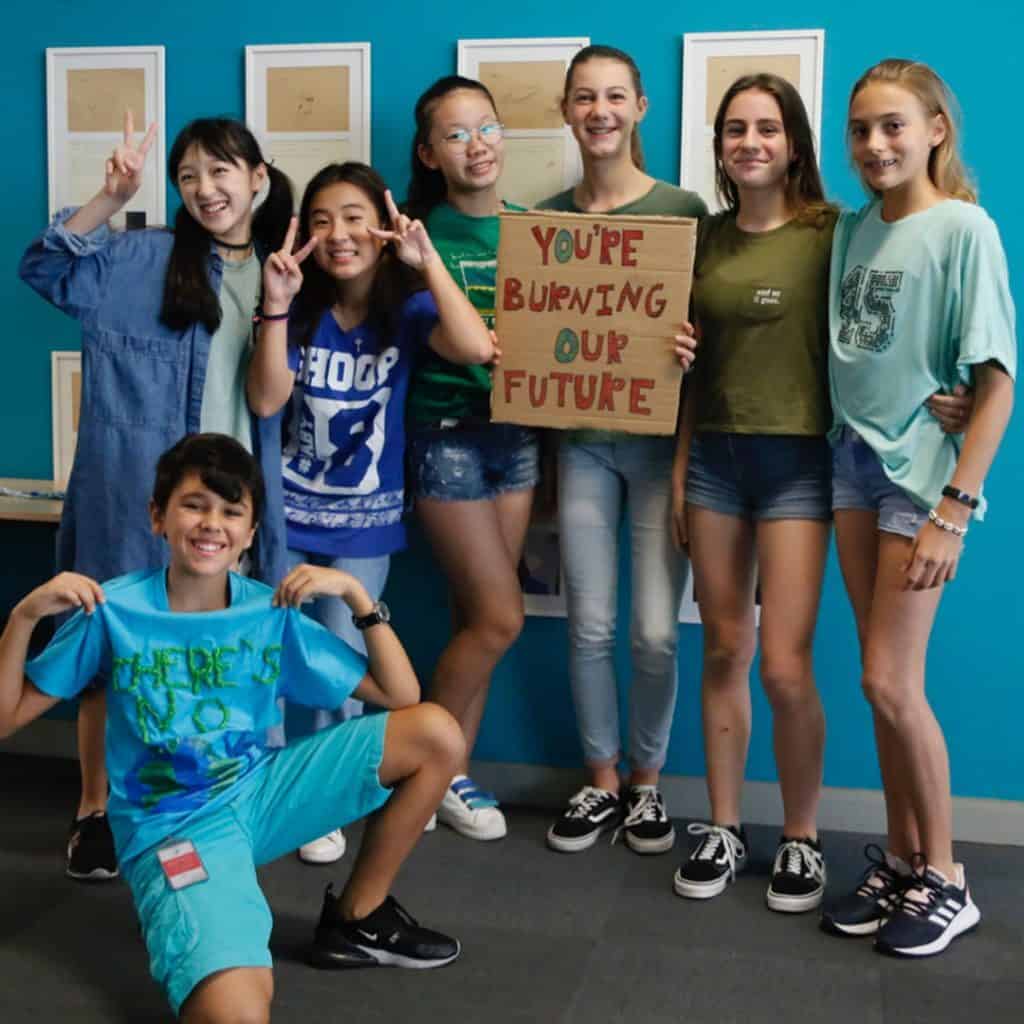 My thanks to Mr Drechsler and Mr Harding for running sessions this week for our parent community. Looking forward, I hope to see many parents on Monday for Ms Astle's workshop on the Splash Page and Managebac. There have been significant changes to the Managebac portal for parents, so I think parents will enjoy learning about the changes.
After having to cancel some sporting fixtures for weather-related reasons, numerous teams will be heading out next week for athletics competitions, and we will be hosting several as well. Please check the Athletics button on the Splash Page for all the details.
I wish everyone a good weekend and look forward to seeing parents at the Masquerade Party on Saturday!
Michael Arcidiacono, Secondary School Principal
News from the Elementary School
If you are a new family to IGBIS community you may be interested to find out that IGBIS is the only formal Chapter of Imagination Foundation. Ever since we opened in August 2017 we have been actively supporting the maker movement, design thinking, creativity and innovation at IGBIS. As part of our commitment to the Imagination Foundation mission and vision, every October we come together with our EY and ES students and parents to celebrate International Day of Play with a #CardboardChallenge. This October 5th (Saturday), 9:30 am to 12 pm, our Level 1 playground, will become a space for imagination, creation and PLAY! We will engage children and adults in creative play with the use of… cardboard, legos, paints, rocks, technology and many other resources.
For the event to function successfully we need enthusiastic adults to support our young makers. We hope to see EY and ES families playing together with us.
Aga Chojnacka, PYP Coordinator
Math Tutoring
Grade 11 Peer Tutoring for Grade 6 – 9
As part of her CAS project, Anushka Manoj from Grade 11 has organised a tutoring service for Grades 6 – 9 students. The tutoring service will also include help from other students in Grade 11. Times available to students are lunchtimes and after school most days. All students in Grade 6 – 9 will receive a Google survey form from their Mathematics teacher that will enable them to sign up for these times. Students can sign up for an individual tutorial or they can sign up in small groups. The Grade 11 tutors will work with the classroom teachers in order to achieve the best results.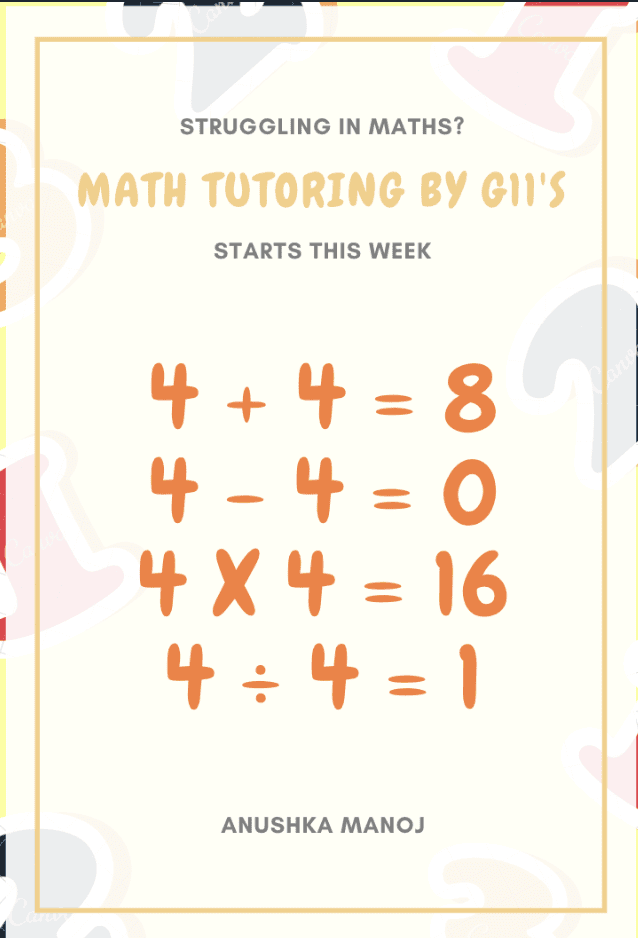 After School DP Mathematics Help
Grade 11 and 12 DP students can now get help with any questions in Mathematics on Tuesdays after school. The DP Mathematics 'Help Classes' will run from 3.00 pm – 4.00 pm every Tuesday in room 631. The classes will be run by the DP Mathematics teachers and give students the opportunity to receive help on any questions they may have, or simply provide a good environment for them to work in where they can receive help if needed.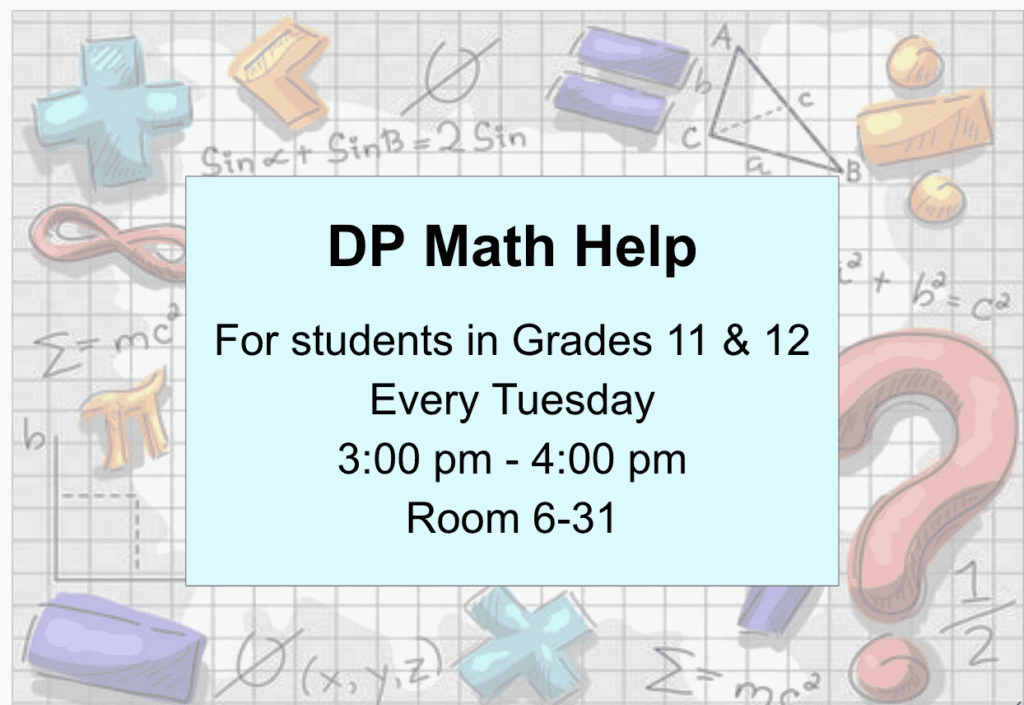 Mr Dean Watters, MYP and DP Mathematics Teacher, Subject Leader (Mathematics)
The Lost Towel Project
IGB International School, in collaboration with The Lost Towel Project and under the guidance of IGBIS parent Ms Hilda Lujan and Grade 11 student Izzy Wihlborg, is proud to announce the launch of embroidered and personalised towels, available in all four IGBIS House colors.
The Lost Towel Project is a non-profit organisation that teaches women Chin refugees from Myanmar how to embroider towels with names and logo, who in return, receive compensation to support their families with a sustainable income. All proceeds received by The Lost Towel Project directly benefits the actual refugee artisan who embroidered the purchased towel, as well as the Chin refugee women's organisation Mang Tha.
Visit the Uniform Shop to view a sample, or place orders online directly at http://www.thelosttowelproject.com/igb-international-school. Red, yellow, green and blue quality towels can be embroidered with a student's name and the Phoenix logo. All towels are RM75 each and will be delivered to the school's Uniform Shop in their own splash-proof bag.
Withdrawal Notification and Refundable Deposit
We are experiencing unprecedented interest in our school at the moment which is very exciting and reflects the hard work of the whole school community and what we are achieving at IGBIS. Each year we ask our families to let us know as soon as possible if you know that you will be leaving the school during the academic year. According to our Terms and Conditions, we would remind you that in order to receive a full refund of the deposit, a signed Withdrawal Form should be submitted to the Admissions Office on or before the 31st October 2019.
Wayne Demnar, Director of Admissions and Public Relations
College Counselling News
IGBIS Events
Practice SAT (PSAT/NMSQT) October 2019
The PSAT/NMSQT is tightly aligned with the redesigned SAT and provide educators and students with the chance to check in on student progress. The exams will support all students with a clear focus on the skills and knowledge that matter most for college and career success. Scores from the PSAT/NMSQT are used by several organisations to identify candidates for their awards or recognition programs if they plan to complete higher education in the USA. Students who take the SAT or the PSAT/NMSQT can opt in to Student Search Services, making their names and information available to scholarship programs as well as colleges.
It will cost each student 110 MYR to sit the test on Wednesday, October 16th, 2019
We strongly encourage students in Grade 9,10 and 11 to use this as an opportunity to prepare for future applications to the United States.
If you are interested, please email me at bill.mitchell@igbis.edu.my
Once you have registered interest, further details will be shared on timing and preparations for the test.
Upcoming University visits
Parents and students are encouraged to attend!!
TUESDAY OCTOBER 1st @ 800-930 AM (Room 7-21/7-23)
Study in USA Tour with AEO
A total of 28 USA Universities will be on IGB Campus for parents and students to research and ask questions about all the exciting programs and scholarships on offer. There are some amazing schools travelling to us that includes art/creative schools (Columbia College) to large research schools (University of California, San Diego). Don't miss this opportunity!
MONDAY OCTOBER 14 @ 9:30am (Secondary Library, 6th Floor)
University Visit: University of British Columbia (UBC) – Canada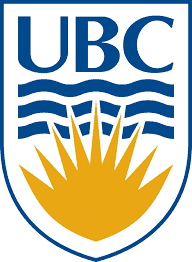 Come and meet Mr. Jeff Kiyooka, the Manager of International Recruitment for Asia and Europe. UBC is currently ranked #34 in the world, and is situated in one of the most livable cities in the world. Each year we have students join UBC with scholarship, come and see if you are next!
MONDAY OCTOBER 21 @ 12:50pm (Secondary Library, 6th Floor)
University Visit: Royal College of Surgeons(RCSI) – Ireland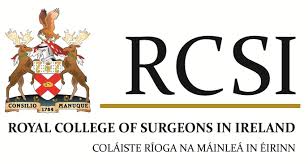 Claire O'Connor
Student Recruitment Specialist
RCSI Admissions and Student Recruitment
MONDAY DECEMBER 9 @ 12:50 (Secondary Library, 6th Floor)
University Visit: Nagoya University, Japan
Mr. Freddy Mason
Assistant Director of Marketing and Admissions
Follow the Secondary Calendar or see the College Counselling Events calendar for future visits and events.
Kuala Lumpur Events
All about the University of the Arts London (MABECS)
Interested to study arts & design but don't know where to start?
This session is made for you.
We are pleased to have Mr. Jonathon Greenhow from the University of the Arts London to share with us on the university. This includes its courses, grades requirements, career journey and more, capping off with a Q&A session.
Parents are invited to the session as well. Admission is free. We are grateful if you could assist to disseminate information to your students and parents.
Here are the details:
Tuesday, 15 October 2019
6:00pm – 8:00pm
MABECS office
B-7-3, Level 7, Block B West, PJ8
No. 23, Jalan Barat, Seksyen 8, 46050 Petaling Jaya, Selangor
If you require more information, please contact Jennifer at 03-7956 7655 or email us at enquiries@mabecs.com
Thanks and regards,
The MABECS Team
AEO University Tour – Over 20 universities from the USA
Further info here – https://www.aeotour.com/students.html
Kuala Lumpur
Tuesday, Oct. 1 – 6:00pm-9:30pm
Le Meridien @ KL Sentral
2, Jalan Stesen Sentral
Kuala Lumpur, Malaysia
EVERY TUESDAY AND THURSDAY U.S. University Advising: EducationUSA Advisers provide comprehensive U.S. university advising Register Here
Bill Mitchell, Grades 9-12 School Counsellor
Flyers