Message From the Head of School
Mrs Anne Fowles
Dear IGBIS Community
It's good to be back in school this week, though it would be an awful lot better if we had students in school as well! We are waiting on further announcements from the government to find out if we will be able to have students come back next week.
We are looking forward to our Deepavali Assembly on Thursday November 12. Staff and students have been preparing a range of activities to share during the assembly time. This will be a virtual assembly, so we don't need to worry about offering it at two times as we did in the theatre last year.
The school will be closed for student classes during November 13 and November 16 (for the Deepavali Festival), but our staff will be attending professional development. Apart from the regular professional development held for staff each year, we are preparing our school self-study for the IB Continuum Evaluation which needs to be submitted to the IB by September 2021 in readiness for the Evaluation visit that is planned for November 2021.
---
From the Elementary School Principal
Simon Millward
As I was wandering around the school over the last few days I was able to take my time and appreciate some of the great things that are happening in school.
I was on level 3, walking through the KG/G1 learning lounge when I was drawn to a visual display in the KG classroom.
Just by the window was a wonderful piece of documentation that showcased the KG students' self-portraits, these were initially drawn and then the students had recreated themselves using 'loose parts'. Each portrait was unique as the students had chosen very different ways to capture themselves. Some students focused on the shapes of their faces and bodies while others focused on the specific details for example their eyebrows, eyelashes and cheeks. It was fascinating to observe and read what each student had created.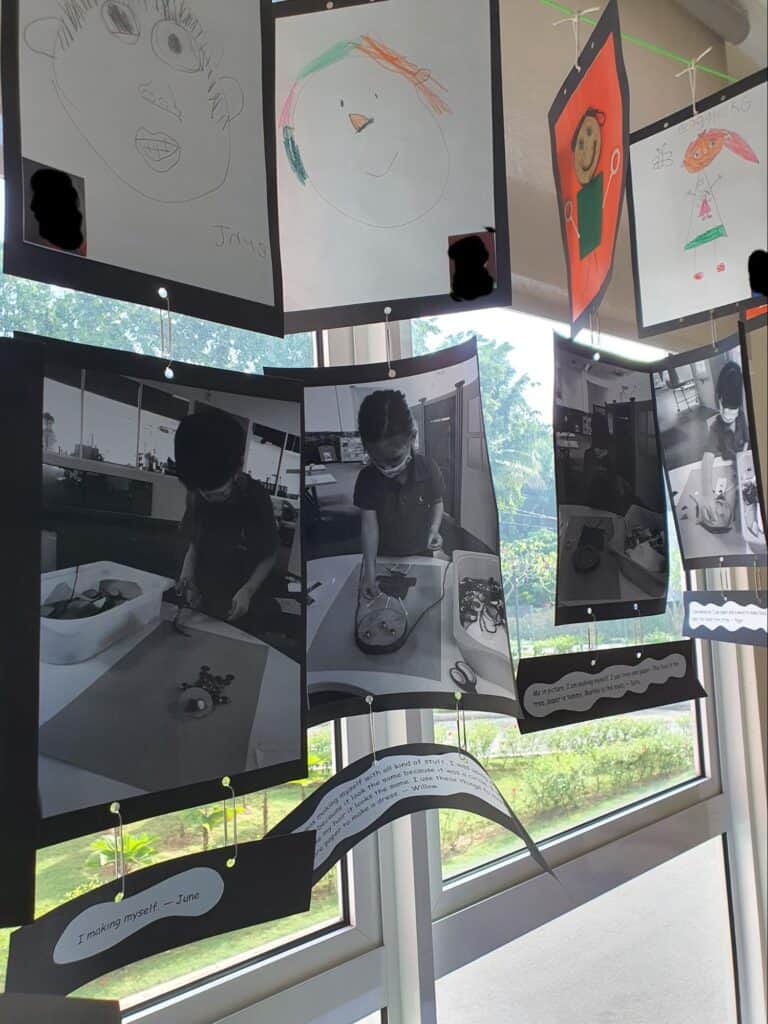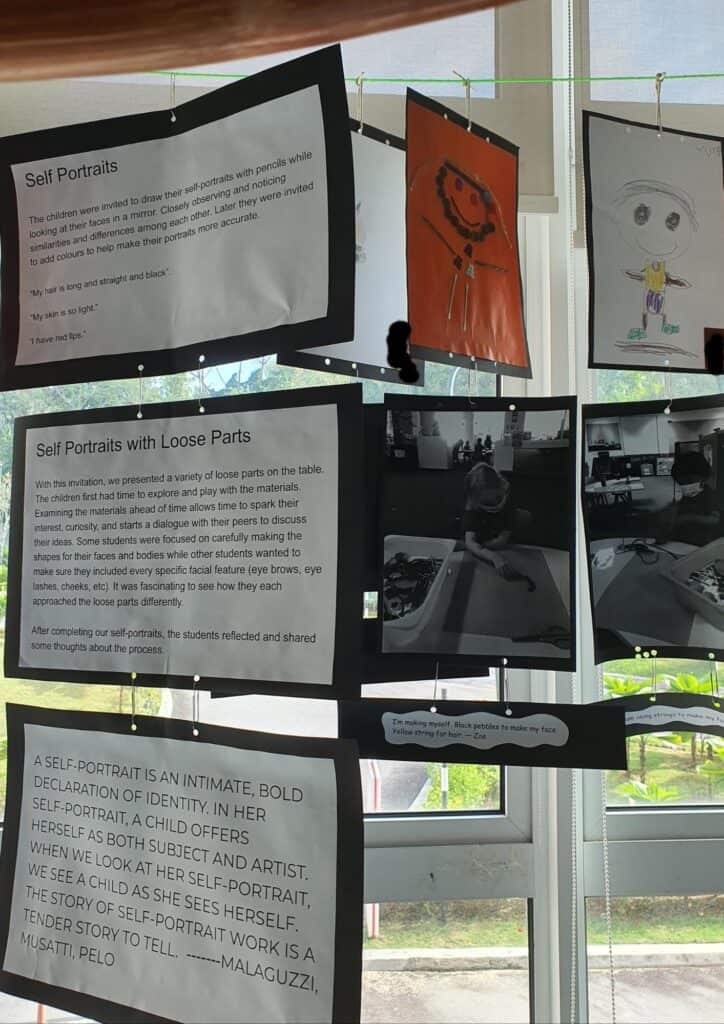 Although I have been on duty at the level 1 playground, it has been some time since I stopped by the Phoenix Garden. I was pleasantly surprised to see the growth on some of the plants. Obviously, the CMCO is having a positive impact on them. I look forward to watching the bananas grow and even more so trying them when they are ripe.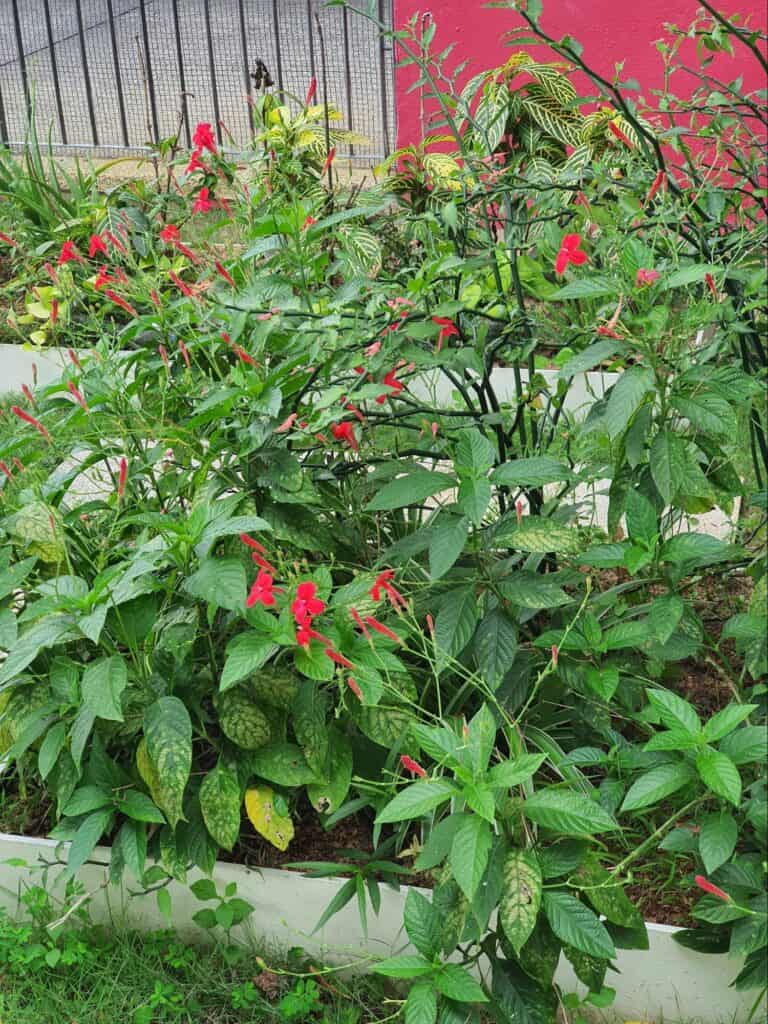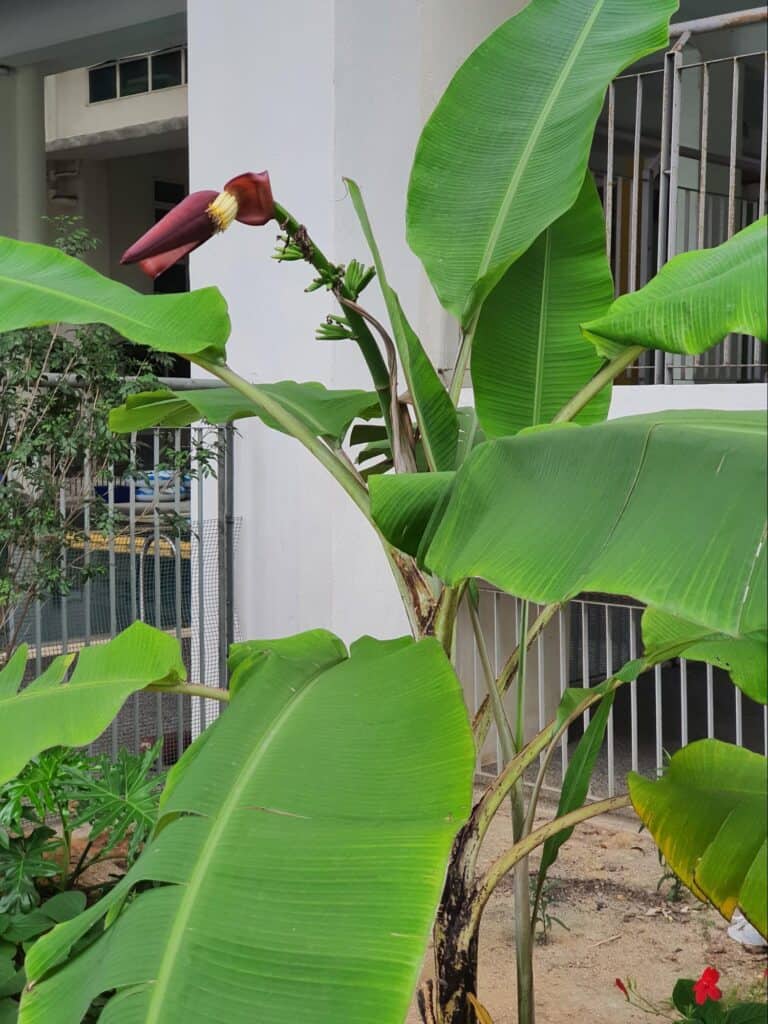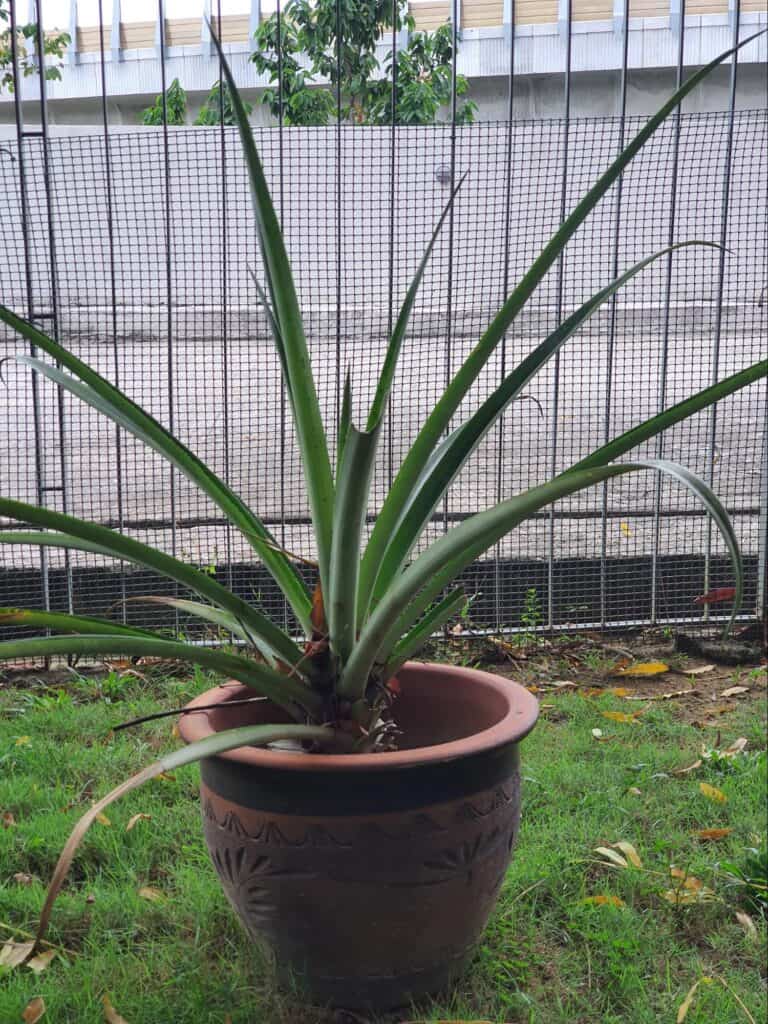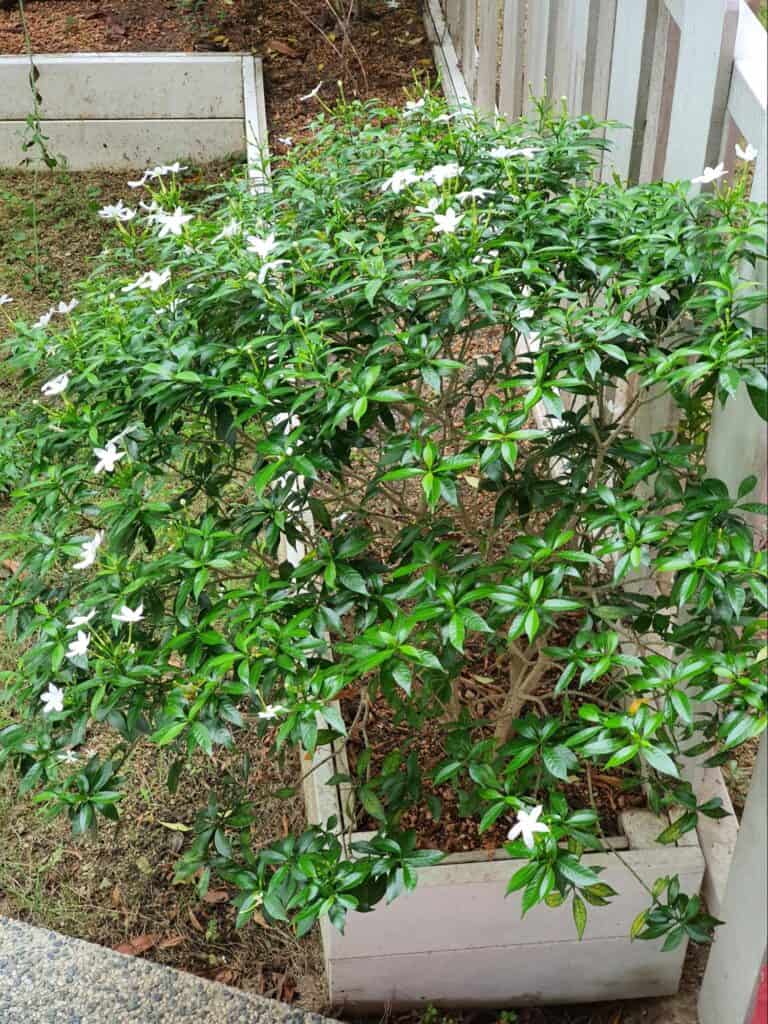 Dates for Your Diaries
11th November: G2 – G5 Digital citizenship/Tech parent workshop 3-4 pm
12th November: Deepavali assembly
13th November: No school for students:
16th November: No school for students
18th November: G2 – G5 Digital citizenship/Tech parent workshop 3-4 pm
25th November: G2 – G5 Digital citizenship/Tech parent workshop 3-4 pm
---
MYP Drama Research Presentations
Jamie Cant, Drama & Theatre Specialist Teacher
Grade 9 and 10 Drama students have been planning, researching, and delivering dynamic practical demonstrations, sharing their research and exploration of a wide range of Western and Eastern theatre traditions. They have learned research practices to reveal the historical, cultural and theoretical contexts of the selected traditions and identified performance conventions to explore and perform. The formative verbal self, peer and teacher/facilitator reflection that has taken place as and after has increased their knowledge, developed their understanding further through practical exploration and been evident in the presentation of creative outcomes to their peers. Affective skills such as self-management and collaborative skills were also enhanced through a series of student-led practical workshops during which everyone was given the opportunity to practice the researched traditions together. The classes have achieved greater cohesion as the student's confidence in sharing their learning has increased.
Grade 10, Megan Nava
Grade 10, Matteo Boratti
Grade 9, Daniel Ocando & Woo Jin Seok
Grade 9, Juliette Vergeer & Thesya Thiruchelvam
---
Future Leaders
Aga Chojnacka, PYP Coordinator
Learner Profile in Action through Agency
Most of our families are already familiar with the concept of Learner Agency – the notion that children are competent, self-efficate and capable of learning and acting based on their own internal and external motivations. Learner Agency is an important part of our teaching and learning practice as we provide opportunities for children to share their voice, make choices about their learning and take responsibility and ownership of their learning process.
However for children to exercise their voice, choice and ownership in ways that nurture them as future leaders of our local and global communities two other key components of the Primary Years Programme need to be lived and exemplified in their classroom and home interactions. These are Action and the attributes of the Learner Profile.
Action is an element of an inquiry process but also a process on its own. It requires the children to make choices, reflect on their learning and based on what has been done, inquired into or experienced in the classroom – act in and outside of the classroom. Actions can be small and subtle such as a change in the way we speak to someone being more caring) or about something (being more knowledgeable) but also as grand and impactful as offering community service or doing charity or activist work for and with others. These all depend on the age of the children, their passions, recent units of inquiry etc.
The attributes of the Learner Profile create an excellent foundation for our children growing up. They build values that shape our children's identity as people and life long learners. At IGBIS we spend time developing, demonstrating, celebrating, valuing and appreciating the ten attributes of being: knowledgeable, balanced, reflective, principled, thinkers, open-minded, communicators, inquirers, risk-takers and caring seeing the importance of children acting on those attributes in their daily lives at home and school and constantly reflecting on their choices based on the learner profile.
As a learning community, we constantly review and revise ways of promoting and facilitating opportunities for children to build and exercise more agency, take more action and live the learner profile.
As parents, you can also reflect on those elements in your adult and family conversations.
Here are some discussion starters you can use:
Do all members of the family have a shared understanding and a common language when talking about the different learner profile attributes, agency and action?
How do the attributes differ for different people? For example, what does being a thinker look like for a 5-year-old? What does it look like for an 11-year-old and an adult?
If you are curious about how to further support your children's learning through play and inquiry at home, please read the IB publications meant specifically for PYP parents and guardians.
Supporting Play and Inquiry at Home
Parents Guide to Inquiry at Home
Stay Safe and Keep Learning!
---
From the Mathematics Department
Dean Watters, MYP and DP Mathematics Teacher
Week two of online learning for our students at IGBIS. The mathematics department has been busy teaching using a number of teaching strategies that hopefully have facilitated the learning of students. Teachers are at times in school using the whiteboards to communicate concepts, they are using Slideshows that have videos, online quizzes, online tasks that differentiate for varying abilities, and of course we are still monitoring students' understanding using both formative and summative tasks. Google chat breakout rooms have been perfect in ensuring that students can work collaboratively together and have a voice in the online classroom.
Wow! The US election. What an exercise in Mathematics!
I think most of us were tuned into the elections, and still the result is in balance. We are all looking at the numbers of votes won, percent of votes left in each state, doing the mathematics. Will Biden hold on, can Trump get the extra votes he needs. How many electoral votes is Nevada worth, if Trump wins Nevada can he win if he loses Georgia? So much mathematics going on and it had us all on the edge of our seats. It is also interesting to see the historical data. What happened last election? Which states have been flipped and Why? Seems like a great MYP assessment to me.
Students in Grade 12 SL AA have been working on applications in Calculus, specifically looking at how to minimize or maximize dimensions, costs, or materials. Breakout rooms and jamboards (online interactive whiteboard) offer students the opportunity to collaboratively discuss and work out a solution to these challenging problems.
Students in Grade 11 played Polygraph, an interactive game by Desmos where they have to ask yes or no questions to get their partners to guess the function. This developed and reinforced their vocabulary for our current Functions unit.
A Classic Riddle to End With.
Three Guys at A Hotel Riddle:
Three guys rent a hotel room for the night. When they get to the hotel they pay the $30 fee, then go up to their room. Soon the bellhop brings up their bags and gives the lawyers back $5 because the hotel was having a special discount that weekend. So the three lawyers decide to each keep one of the $5 dollars and to give the bellhop a $2 tip. However, when they sat down to tally up their expenses for the weekend they could not explain the following details: Each one of them had originally paid $10 (towards the initial $30), then each got back $1 which meant that they each paid $9. Then they gave the bellhop a $2 tip. HOWEVER, 3 x $9 + $2 = $29.

The guys couldn't figure out what happened to the other dollar. After all, the three paid out $30 but could only account for $29.

Can you determine what happened?
For the answer to this riddle any more riddles use the link.
https://www.mathwarehouse.com/riddles/math-riddles
---
Design & Technology
Marcus Wetherell, Subject Leader (Design)
Hello from the design department!
Right now as I'm writing this we're in our second CMCO of 2020. I know something a lot of us like to do while we're at home more than usual is to catch up with Netflix in the evenings. With that in mind I'd like to recommend a terrific Netflix show with a design focus that is suitable for both MYP and DP students (and parents!).
The show I'm recommending is Abstract: The Art of Design. It's a documentary series which gives the opportunity to "step inside the minds of the most innovative designers in a variety of disciplines and learn how design impacts every aspect of life".
Each episode is dedicated to a different innovative designer in a particular discipline. This includes Bjarke Ingels on architecture (S01 E04), Ralph Gilles on automotive design (S01 E05), Neri Oxman on bio-architecture (S02 E02) and Cas Holman on designing for play (S02 E04).
The content is fascinating – Grade 9 design students watched the Neri Oxman episode as part of their inquiry into eco houses and got a lot out of it! As a font nerd my favourite episode is probably S02 E06, in which the influential typeface designer Jonathan Hoefler explores his work for Apple, former President Barack Obama's "Change" campaign and more.
If you're even a little bit interested in design (and I hope you are), give Netflix's Abstract: The Art of Design a watch!
---
Librarian's Corner
Kerri Chan, Librarian
As we go into our second round of Distance Learning, the IGBIS library is here to ensure that everyone can still get their hands on some great books!
We have subscribed to Wheeler ePlatform. This is an online database that allows students to borrow ebooks and audiobooks on any device within minutes. There are several great titles for all ages and it's super easy to use.
Please have a look at the Getting Started with ePlatform tutorial here.
After watching the Getting Started video, if you are interested in learning more about ePlatform please click on the Using ePlatform tutorial here.
If you have any questions, please feel free to get in touch with me at kerri.chan@igbis.edu.my.
---
Inclusive School Week
Dear IGBIS Learning Community,
Every November and December IGBIS celebrates and raises awareness of one of the key pillars and values of our community – INCLUSION.
This year, even though we are currently in distance learning mode we have already planned for and developed a programme of themes for discussion and reflection prompts that will raise our community's awareness of attributes, attitudes and actions that support inclusion.
Over the next four weeks we will focus on unpacking and exploring the following themes:
November 9th-14th: Caring and Wellbeing
November 16th-20th: Compassion and Empathy
November 23rd-27th: Kindness
November 30th-Dec 4th: Equity and Access
During these weeks we will engage our learners, teachers and parents in interacting with videos, books, publications and activities that will help us grow in our understanding of these elements of an inclusive community and build up awareness towards the final International Inclusive Schools Week that we will celebrate during the week of December 7th-11.
During that week-long celebration we will continue to explore a variety of resources but also hold "town hall meetings and discussions", "TED Circles" and community workshops around the issues of Inclusion at IGBIS and the world. We hope you and your family will join us!
---
Recreating Art Challenge for AMP
Today Grade 6-11 participated in a recreating art challenge for AMP, led by homeroom teachers. The challenge was originally posted earlier in the year by the Instagram account "tussenkunstenquarantaine"  translated to "Between art and quarantine". Students were asked to recreate famous pieces of art using household items. Here are some of their fantastic recreations!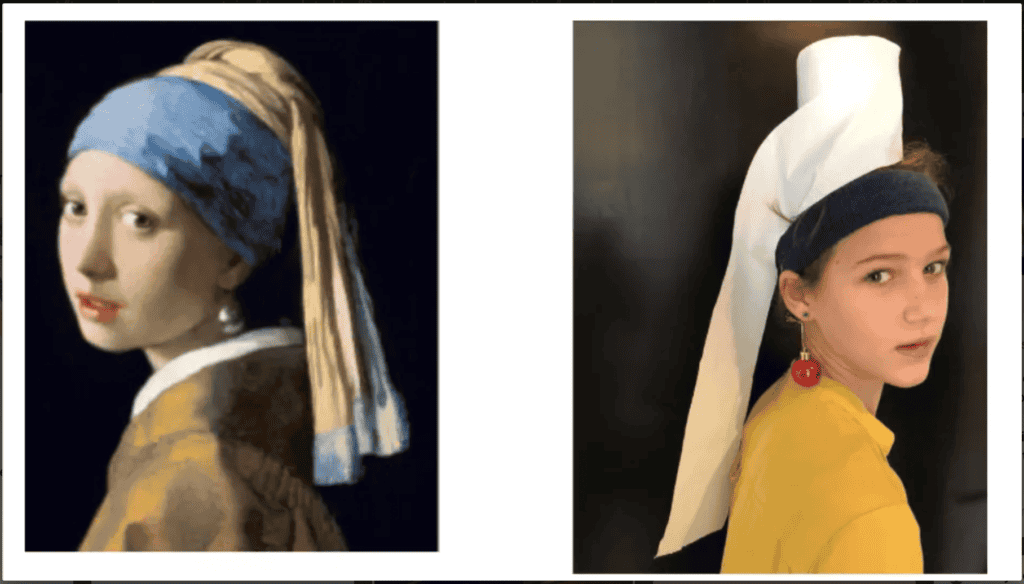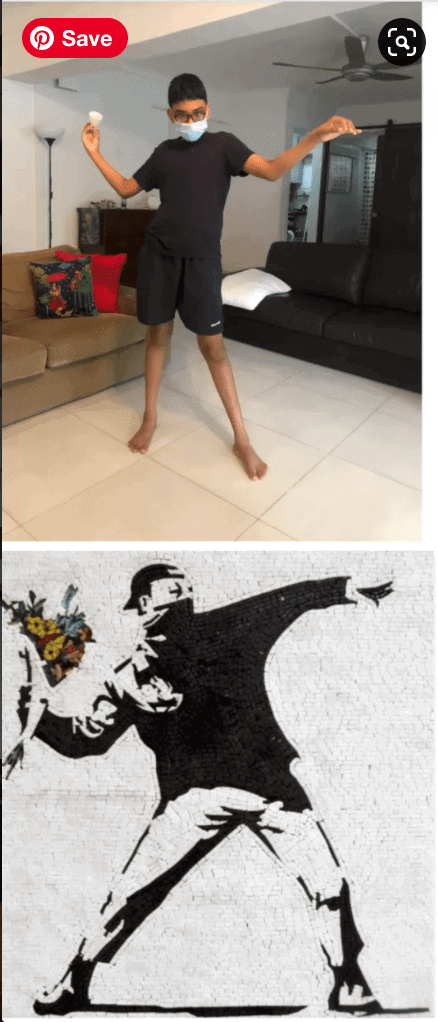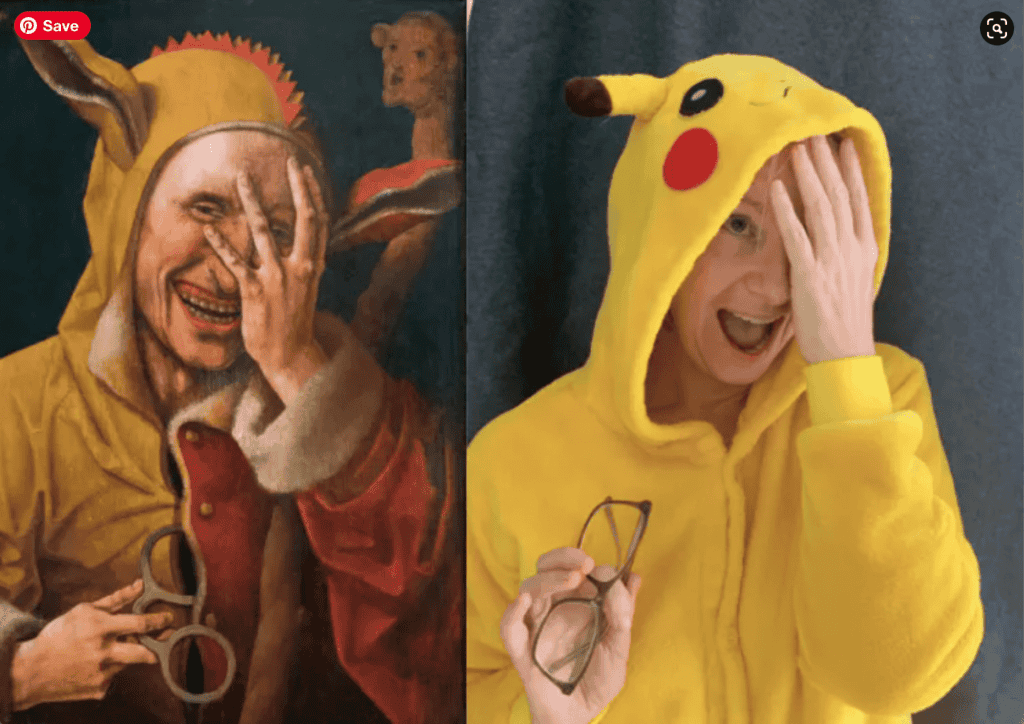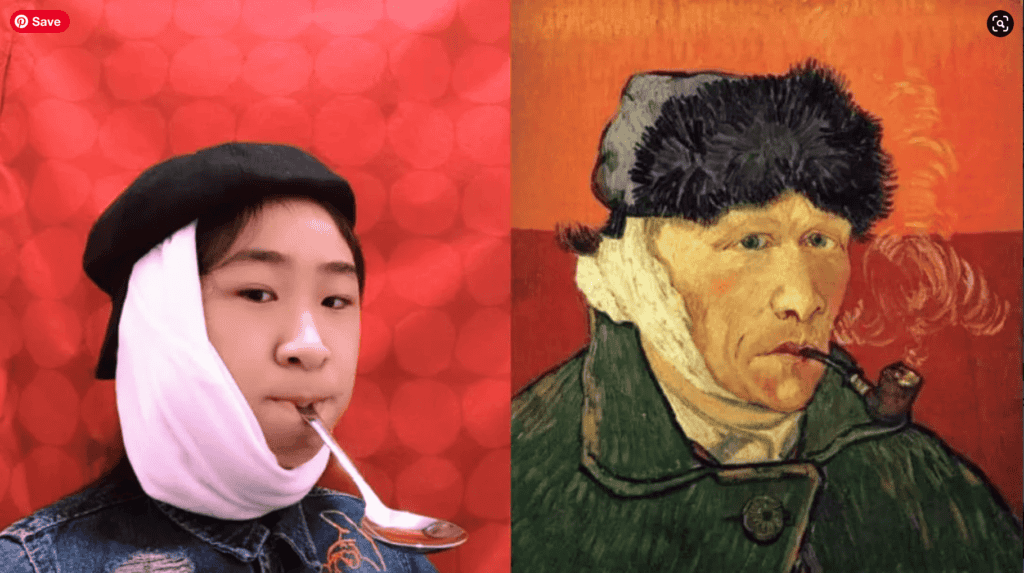 Newsletter #242 header image by Freepics.com