Message From the Head of School
By Jason McBride
Hello IGBIS Community,
The African proverb that it takes a village to raise a child is true, but it also takes a whole community to raise a Holiday Bazaar! A massive thank you to everyone who was involved with, performed at, or came to our holiday festival. A fantastic effort on everyone's part to bring holiday cheer to the forefront from our student performers and game creators to our parent and community tables. A really important thank you goes to our Marketing and Facilities Departments for all the set-up (and clean up!) that was needed before and after. What a wonderful way to head into the final week before the December Break. Although Monday is a holiday, we always seem to pack five days of activities and learning into the remaining four days; I have no doubt that's just what we'll do next week! 
Be well,
Jason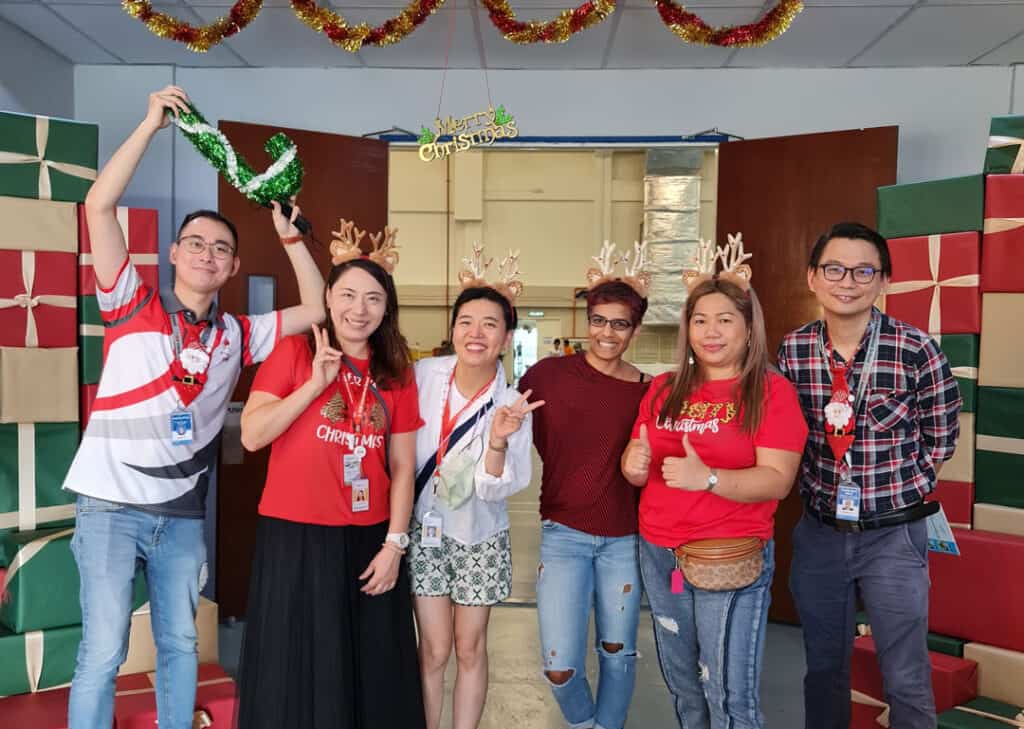 ---
From the Elementary Principal
By Simon Millward
Throughout this week as I have moved around the school, I have heard and have it running through my head, the Christmas songs. Students have been practising for their performances at the holiday bazaar, and the joy it has brought to our students has been wonderful. Their performances at the bazaar brought a smile to my face.
Talking of preparing for the holiday bazaar, the house captains and social council students have been working so hard making games that students can play at the bazaar; they have been truly dedicated in their endeavours. Their designing, planning, experimenting- prototyping, trialling and making modifications for their games have been great to see. Thanks also go to Ms Nikki and Ms Siobhan for guiding the students. At the bazaar, I am not sure who was having the most fun, the "game facilitators" or the participants.
It was wonderful to see our Grade 2 students apply what they have been learning in maths lessons (money) to a real-life situation. They had to calculate how much items cost if customers were buying more than one plate, receive the money, give change and consider their "customer service" skills.
On Tuesday 6 December, we had our STEAM morning (Science, Technology, Engineering, Art and Maths). Whilst it was a fun morning, the students had to use a lot of collaborative skills, they had to be resilient when things didn't work out and they had to think and apply their knowledge to new situations. A big thanks to Ms Natasha and Ms Caitlan for leading the morning and to all the teachers who guided the students at the different stations and accompanied them throughout the morning. It was extremely successful and great to be getting back to this kind of event.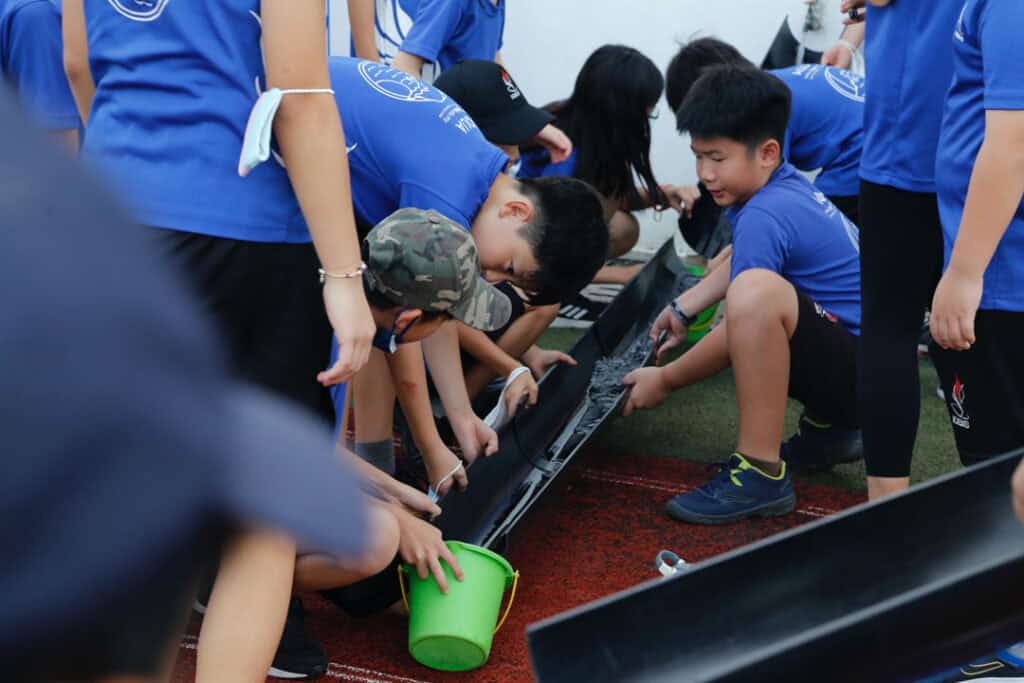 Dates for Your Diaries
Friday 16 December 2022: Christmas assembly: 1:40 pm to 3:00 pm – students only
Saturday 17 December 2022 to Monday 9 January 2022: School Holiday
Tuesday 10 January 2022: Start of Semester 2.
---
Building Your Transition RAFT as You Prepare to Leave
By The Counselling Team
One of the characteristics of any International School is that students are frequently transitioning in and out, ready to embark on a new educational journey. IGBIS is no different, and that transition most frequently takes place at the start and end of the school year.  As the end of the calendar year draws near, we also prepare to farewell a number of our students for a range of reasons. 
While these transitions are exciting and are frequently an opportunity for us to reconnect with family and friends all over the world, it does involve having to say goodbye and leave some very special and important people behind. This is not only difficult for those saying goodbye but also for those who are left behind. As a counselling department, we would like to share some ideas to assist and support those in transition, whether you are moving far away or staying relatively close by.
Building your Transition RAFT
The topic of Third Culture Kids in transition is of particular interest to me, having used this as the study for my Masters Thesis. David C. Pollock, one of the most significant researchers in this field, suggested that in order to enter well, we have to leave well. He recommends building a transition RAFT as a helpful strategy. While we are not actually building a boat, RAFT is an acronym for Reconciliation, Affirmation, Farewell and Think Destination. When we follow these steps, it is as if we ARE building a "life raft" for success. 
R = Reconciliation 
Reconciliation is just that: reconciling with people and making the relationship right. Just because you leave a place doesn't mean the problem goes away. It doesn't – instead, it goes with you. Research has been done on health-related issues due to unforgiveness. If there are bridges to build, build them before you go.
A = Affirmation
Is there anyone you are super thankful for? Is anyone who has helped you greatly while living in KL or while attending IGBIS? Tell them. Let them know how much you appreciate them and what they did for you, for your kids, and for your family. If this is difficult, write a letter to tell them – but just tell them. You have the opportunity to make someone feel appreciated – and you'll feel great that you did it.
F = Farewell
This is the not so fun part; saying goodbye. You immediately think of all the people you want to tell goodbye to. Don't forget to say "Goodbye" to places and things as well. This may sound strange, but it really helps to bring closure. This one is important for kids as well. Plan these "events" on a calendar so you get them in.  Even more challenging in this time of COVID-19, but be creative and reach out if you need suggestions or help.
T = Think Destination
It's just that – think about the next place. How will it be different from where you are now? How will it be the same? Go through this dialogue with your kids as well. It will help them in the process. Use the internet and read about the new place and the exciting adventures that await.  Check it out on Google Maps. Reminder: It's okay to feel excited about the new destination as you say goodbye to all the old things. It's normal.
 For me, this time is difficult too. Even though I am not leaving, many people who are important to me are. For me, to say farewell and good luck, I try to build the RAFT too, I just don't need to follow the final step, Think Destination. Some of the things I do for those who are leaving are: writing a special note or email, sharing special photos, giving a special memento or gift, and making sure I have contact details for the future.
Whether you are a parent, a student or someone who is leaving or someone who is being left behind, please know that the counselling department is here should you have any questions or need assistance or support with issues around transition. This article may also be helpful.
I would like to say, have fun building your RAFT but I know that it is not "fun," so I will say, make this time special and cherish every moment of the time you still have with friends and teachers. It is difficult, but be creative. This is an important time. 
What's Happening with the Counsellors
This week has felt extra odd as it is the first 5-day week in a while, and what a week it has been!
In Elementary School, Mr John continues to work with students on problem-solving, recognising and naming feelings, and relaxation skills, which all help build up resilience.  As parents, you can help raise a resilient child with strong coping skills by
Striking a balance between supporting and overprotecting;
Helping them identify emotions and appropriate responses;
Encouraging them to solve their problems;
Modelling the skills and behaviour you want them to exhibit and
Helping them determine their thresholds and set their boundaries. Thank you to Big Life Journal for providing this.
In Secondary School we celebrated the end of Grade 11 exams and continued our Grade 9 and 10-minute meetings, as well as general student support meetings. We've continued university application work for Grade 12s, as well as hosted 2 student meetings – Applying to Europe & Applying to the UK, Scotland, and Ireland – and four parent meetings – Planning for Pathways, Applying to Europe, Applying to the UK, and Understanding Group 6: The Arts (you can access the parent and student sessions directly from the School Counselling Webpage).  Additionally, we continue to focus on living a balanced life through our Monthly Mental Health topic of Grounding and are in the preparation phase for lounge activities next week. And as the semester ends and we say goodbye to families leaving our community, we've been working to support students and families in transition. 
Make sure to visit the IGBIS School Counselling Website as we've updated the Parent and Student Resources page.
New Mental Health of the Month: Grounding Part 2
Access this week's Friday Feel Good message on our School Counselling Webpage HERE
The Counseling Team,
---
Future Planning Weekly Update
By Amanda Lopez
Upcoming Parent Meeting:
What's Next? Session: Applying Asia (Hong Kong, Japan, Singapore, and South Korea)
Wednesday, 14 December 
8:15 Parents, PVO
3:15 Students, DP/CP Lounge
Access the previous What's Next? sessions HERE.
Grade 12 College/University Applications: 
DEADLINE ALERT: Friday, 9 December – For students applying to 1 January, 15 January, or 25 January deadlines, your applications are due Friday, 9 December. If you cannot make this deadline, read below for absolute deadlines that you MUST meet…
Common Apps – you MUST complete the counsellor and recommender section no later than 13 December, so that teachers and I have time to complete your recommendations prior to the break. I cannot guarantee that your teachers (and I) will be working over the holidays. 
Students applying to UCAS, if you do not pay and submit your application by 9 December, I MUST have your application by no later than Wednesday, 18 January by 7:30 am so that I can process your applications and get them submitted before January 20 as we are on holiday from January 22 to 25.
Students applying to other countries that are NOT UCAS, please keep in mind that I do NOT have access to your application; thus, if you want me to look over your application, you need to make an appointment with me between now and 16 December, as we will be out on holiday from 17 December to  10 January and again 21 January to 25 January.
University of the Week
Queen's University Belfast is the ONLY Russell Group University in Northern Ireland, ranks #1 in the UK for research intensity, and is one of the cheapest options in the UK for education. Northern Ireland is typically off the radar for students – but Queen's is definitely worth a look!

Resources & Opportunities
From the College Essay Guy
Below you'll find resources from around the web that we hope you'll find relevant for students at this point in the year.
9th-Graders
Values Exercise (video): What's important to you? Spend some time thinking about your core values with this quick exercise.
Time management: Finding it hard to balance your school work, extracurricular activities, and sleep? This worksheet can help assess whether you're doing too much.
Uplevel your study skills: This guide has tips to help you study smarter, not harder.
10th-Graders
11th-Graders
12th-Graders
Complete and send out all RD applications no later than mid-December. If you applied Early Decision/Early Action, you might want to hold on submitting additional applications and sending off the CSS Profile to the rest of your list until the early news is in. Just make sure not to miss any deadlines.
Write thank you notes: Share gratitude with your teachers for writing letters of recommendation for you.
Check your applicant portals and emails: You must check your emails and portals daily throughout the winter months. If you miss a request for more information or an additional document, it could jeopardise your admission chances, so check regularly.
London International Youth Science Forum (LIYSF)
Applications for students aged 16 to 21 to join the 64th LIYSF STEM Summer Programme are now open. The 64th London International Youth Science Forum (LIYSF) will take place at Imperial College London between 26 July to 9 August 2023!
With 10 principal lectures, including the 2022 Royal Institution Christmas Lecturer, Professor Dame Sue Black DBE, and many other leading scientists, such as Professor Hiranya Peiris, Professor Lee Cronin, and Professor Christopher Aiden-Lee Jackson.
Accommodations, meals and a wide range of cultural and social activities are all included!
Find out more and apply HERE.
Article: Which Volunteering Activity Reads Better on a College Application?
Article: Do university rankings still matter?
InvestIN New Year Career Guide
The Guide provides exclusive insights on how students can succeed in their careers after school, including advice on how to find the right career, build resilience, and use creativity in the workplace.
Access the guide HERE.
InvestIN Summer Career Experiences
Students can register for these before 31 December at a 15% early-bird discount using the code SUMMER15.
Our Summer Experiences offer the ultimate, 360-degree experience of professional life for ages 12 to 18. Students will experience working at top industry sites across London, including immersions in hospitals, courtrooms, skyscrapers, film sets and much more. 
More information HERE.
Popular Resources and FAQs
Questions, Support and Help
Amanda Lopez – Grades 9 – 12 Universities Counseling & Social/Personal Counseling
To schedule an appointment – 
---
Hoodies are Now Available at the Uniform Shop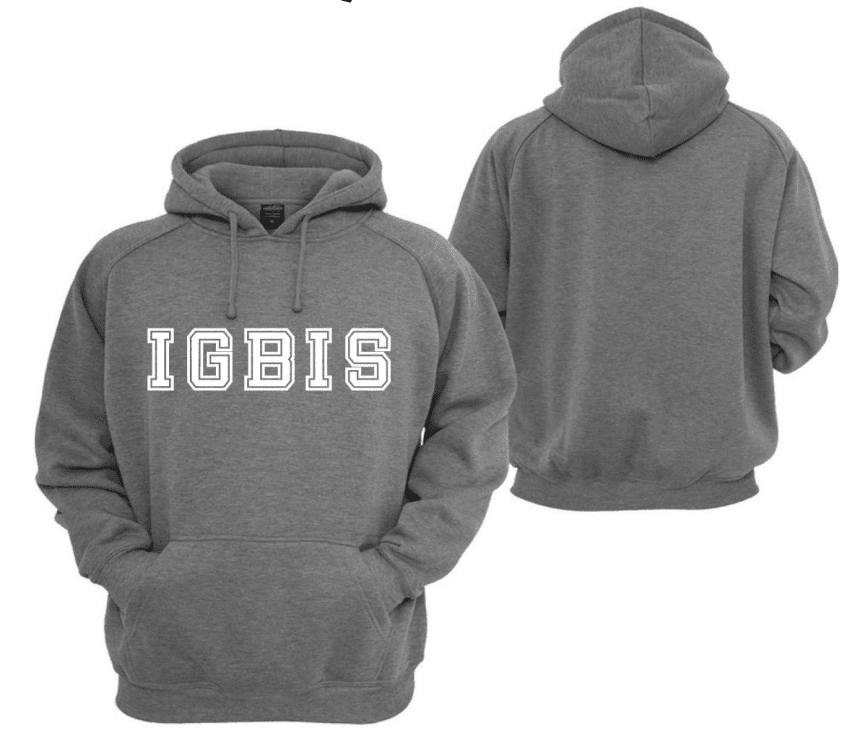 ---
---
---