Hello IGBIS Community,
As we near the end of 2022, there is a lot to be both proud of and grateful for. After years of going back and forth between being in school and learning online, this semester has been incredibly consistent and allowed us to get back to near normal. I am sure that many of us still feel like we are not quite back to who we were prior to COVID, but sometimes the best way to get back to feeling like yourself is acting as though you already are!
A big thank you to all of our students, teachers, parents, staff, and leaders who have worked to pull this community back together through everything they do to make great things happen in the classroom, after school, in special events, workshops, and more. We talked about prioritising and reigniting our sense of community at the beginning of the year, and although there are always ways to improve what we do and how we do it, the first half of this school year has gone a long way to bringing us all back together.
From our school to everyone in our community, may this holiday season be one of rest, relaxation, fun, and togetherness for you, your family, and friends. See you in 2023!
Be well,
Jason
---
From the Elementary Principal
By Simon Millward
On Tuesday, I have invited to the House Captains and Social Council meeting, as they were very keen to find out how much they had raised from the holiday bazaar bake sale stall and the holiday games they had created and built. Working as teams, they counted and recounted their figures. There was also a surprise for them too, as one of the stalls near where they were set up generously donated their takings for the day to our cause. In total, they raised RM2,000. Of that, RM1,000 will be donated to ZOMI, and RM1,000 will be used to buy equipment for the Grade 2 to Grade 5 students playing on the field.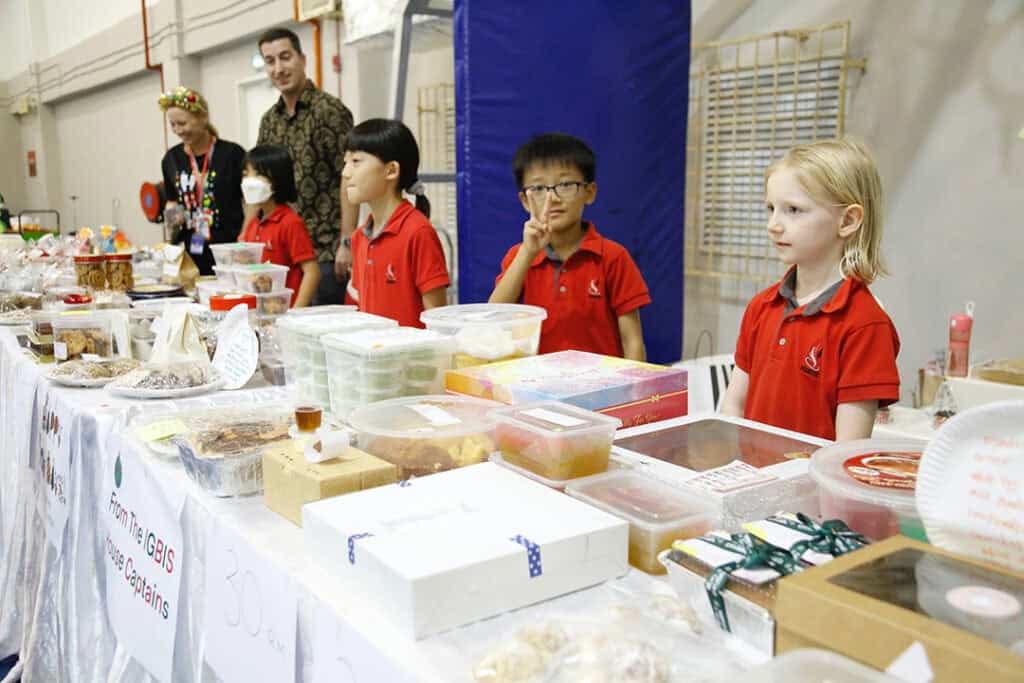 I would like to say a big thank you to all of you as parents for supporting their efforts. We could not have made this such a successful event without your support as you baked goods, bought goods, and played the games.
An added benefit of the holiday bazaar was that Grade 2 who had been learning all about money in their maths classes were able to put their learning to the test in a "real life" situation. They calculated the cost of items, took the money, and gave change. They were very proud of themselves.
On the subject of ZOMI, I would like to extend my thanks to you as a community for your generous donations, be it essential food items, money donations, or shoebox Christmas presents for the students attending ZOMI. All of these will bring a smile to everyone's face at this time of giving.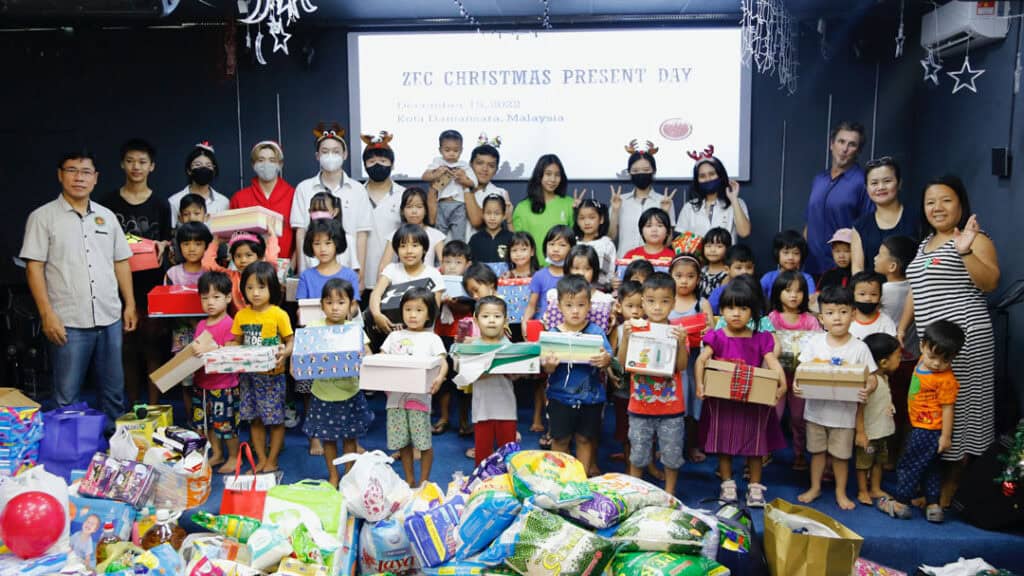 We were very pleased to be given the opportunity to perform our Christmas songs that we performed at the holiday bazaar once again at the Christmas assembly but to a larger audience. The whole assembly was conceived by the Secondary Student Council, ably supported by Ms Flavia and Ms Laura. A big thank you for putting on such a wonderful celebration.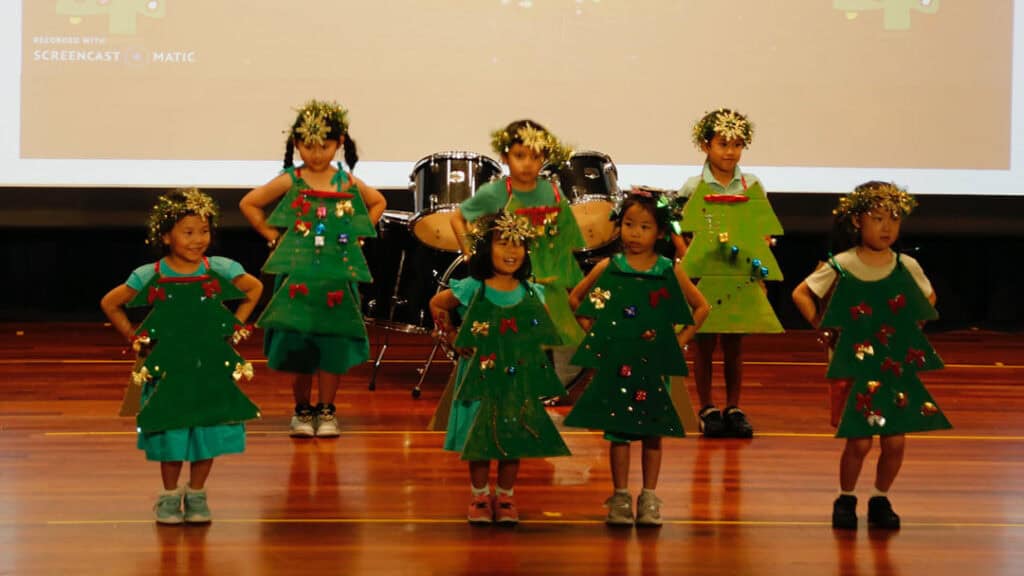 This week, you will have received your child's report card via Toddle. You will have received a notification that it has been added to the Toddle app. If you are unable to access it or need assistance, please contact Ms Ruba.
For those families who are leaving IGBIS at this time. I hope you have a safe journey to your new adventures. Please remember, "Once a Phoenix, always a Phoenix!" You are always welcome to visit us.
I hope you have a restful and enjoyable holiday, and I look forward to seeing you in January.
Dates for your diaries
Saturday, 17 December – Monday, 9 January: School holiday.
Tuesday, 10 January: Start of Semester 2.
---

We are Wen Yi and Maloe from Grade 8, and we are currently in the midst of our MYP Community Project. We are supporting cancer research, and to do this, we are hosting the first IGBIS Terry Fox Run! The run will be happening on Sunday, 19 February starting at 8 am and more information will be given at the start of 2023. Please refer to this link if you want to know more about the Terry Fox Foundation.
Merry Christmas, and Happy New Year, and we hope to see you then!
---

Upcoming Information Sessions
What's Next? Sessions: Gap Year
Wednesday, 1 February
8:15 Parents, PVO
3:15 Students, DP/CP Lounge
What's Next? Sessions: Applying for Australia
Wednesday, 8 February
8:15 Parents, PVO
3:15 Students, DP/CP Lounge
Access the previous What's Next? sessions HERE.
Grade 12 College/University Applications
For students applying to 1 January, 15 January, or 25 January deadlines – your IGB deadline is now past. I cannot guarantee that your teachers (and I) will be working over the holidays.
If you have a deadline of 1 January, and you have not yet completed the counsellor and teacher recommender information for your applications, please send a chat to Ms Lopez immediately.
For those with deadlines on 15 January, please note you will only have 4 days on campus before the university deadline.
For those with 25 January deadlines, please note you will only have 9 days on campus before the university deadline.
Students applying to UCAS, if you did not pay and submit your application by December 9, I MUST have your application by no later than Wednesday, 18 January by 7:30 am so that I can process your applications and get them submitted before 20 January as we are on holiday from 22-25 January – remember, the UCAS deadline is 25 January.
Students who pay and submit their applications between now and 18 January will have their applications processed and submitted prior to the UCAS deadline of 25 January.
For students who pay and submit their application after 18 January, applications will be processed and submitted once we return from holiday on 26 January and after, which means you will not meet the equal consideration deadline of 25 January.
Students applying to other countries that are NOT UCAS, please keep in mind that I do NOT have access to your application; thus, if you want me to look over your application, you need to make an appointment with me between 11 January – 20 January, and from 26 January onwards. Note we are on holiday from 23-25 January, therefore assistance will not be available.
Grade 11 College/University Information
The 2nd semester means an increased focus on planning for life after IGB. Please take note of the following dates that I will be in AMP working with students –
Friday, 13 January
Friday, 27 January
Tuesday, 18 April
Wednesday, 3 May
Friday, 12 May
Friday, 2 June
*Students and parents, PLEASE make sure you can access Cialfo, as this will be a very important tool
Grade 10 Course Selection Support
From January – April, grade 10 students (and parents) will work through selecting courses for grades 11 and 12. IGB will have multiple events taking place through various outlets to support students and parents in this process – from the Counselling Office specifically, please take note of the following dates:
Friday, 13 January AMP – Session 1 with students
Monday, 16 January Wellness – Session 2 with students
*Students and parents, PLEASE make sure you can access Cialfo, as this will be a very important tool
University of the Week
Kyoto University, is a public research university located in Kyoto, Japan, and the second oldest university in Japan. KyotoU is consistently ranked amongst the top two in Japan, the top ten in Asia, and the world's top fifty institutions of higher education. They offer an incredible English-Taught International Program that comes with guaranteed scholarships, as well as a world-class education for both international and domestic students. Give them a look!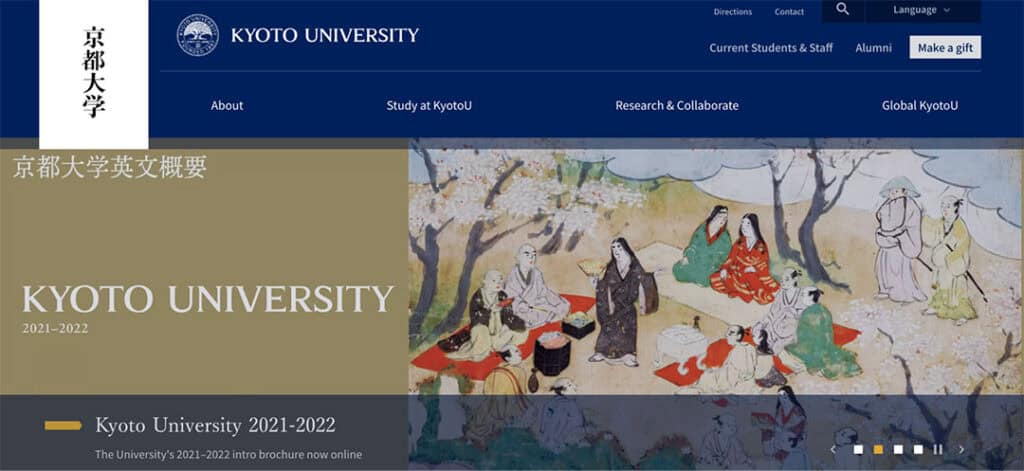 Resources & Opportunities
Interesting Reads
Two opposing articles about college essay writing and the role of AI –
The College Essay is Dead and The College Essay is Still Very Much Alive.
University of Bristol Scholarship
Think Big Scholarships for 2023 are now open.
The University of Bristol's international flagship scholarship scheme, Think Big, is now open. We are investing £3 million into scholarships for 2023 entry. We hope to attract the best and brightest overseas students, including those from the EU, to come to the University.
Tuition fee scholarships of up to £26,000 for postgraduate (PG) applicants and £13,000 per year for undergraduate (UG) applicants are available. Both PG and UG applicants may also be eligible to receive a £3,000 living cost bursary during their first year of study. A range of subject-specific school scholarships and bursaries are also available to applicants, with awards from £2,000 to up to £13,000 per year of study on offer. Applicants only need to apply through one central application form to be considered for all University of Bristol international scholarships for which they are eligible.
In addition to scholarships and bursaries to financially support our students, Think Big awardees have a chance to be a part of our bespoke Think Big Development programme.
Columbia College Chicago Talent-Based Scholarship
18 January 2023 is the deadline to submit a portfolio and/or audition materials for the Faculty Recognition Award. These materials aren't required for admission, but in order to be eligible for the maximum scholarship opportunity of up to $15,000, you must have a completed application and portfolio on file.
More information HERE.
Bocconi Open Classes for High School Students
Over the coming months, students will have the chance to attend live online lectures hosted by our expert faculty, focusing on a variety of trending topics.
UPCOMING EVENT: ARTIFICIAL INTELLIGENCE CLASS
Tuesday, 10 January, at 4 pm CET
The Surprising Inventions of Artificial Intelligence and the Future Challenges for Computers That Can Learn
This lecture will explore the most recent (and unexpected) discoveries in the field of artificial intelligence, we will discuss which are the open challenges that will lead to further revolutions. What is the role that young people will play in the development of this knowledge?
From MABECS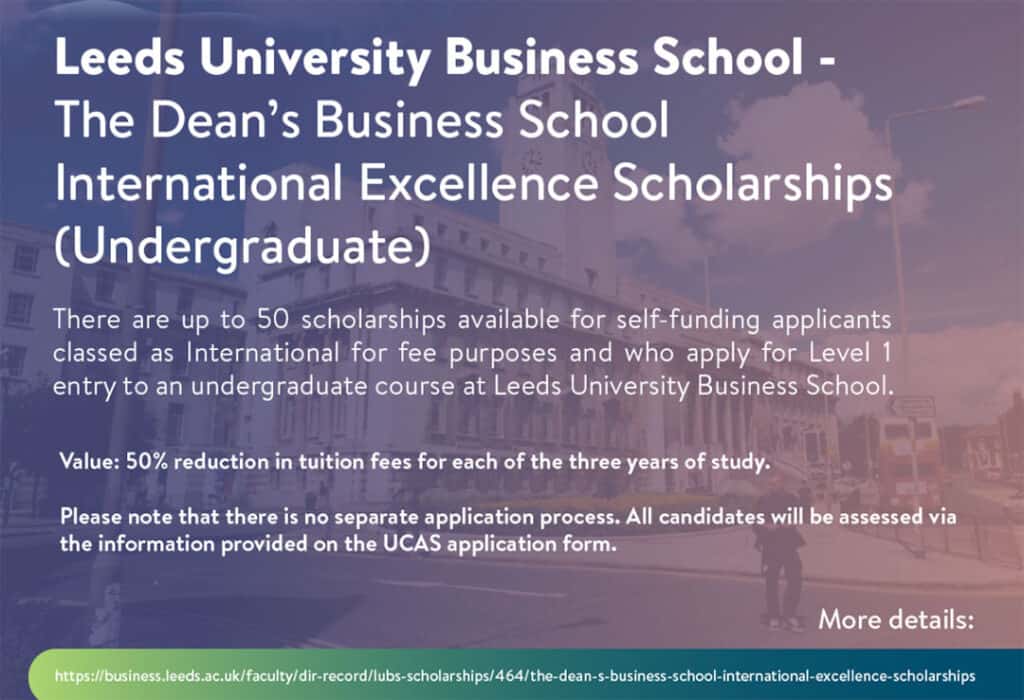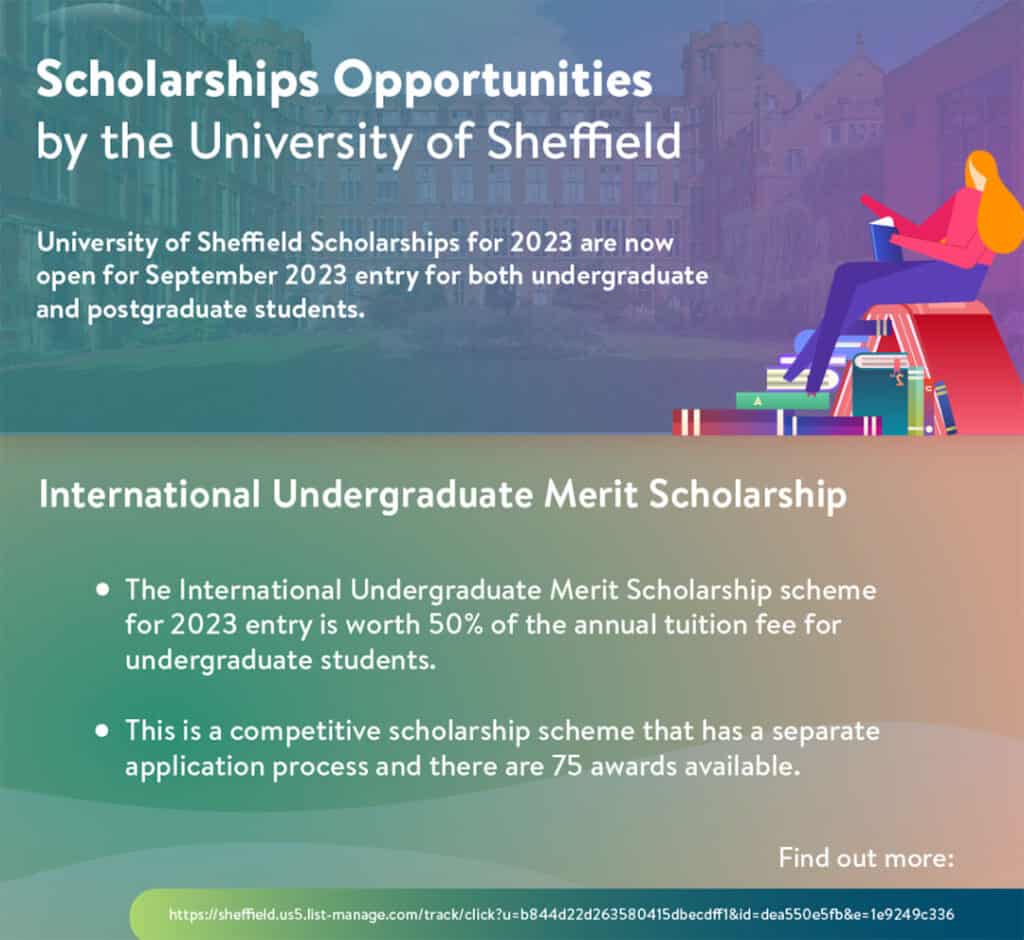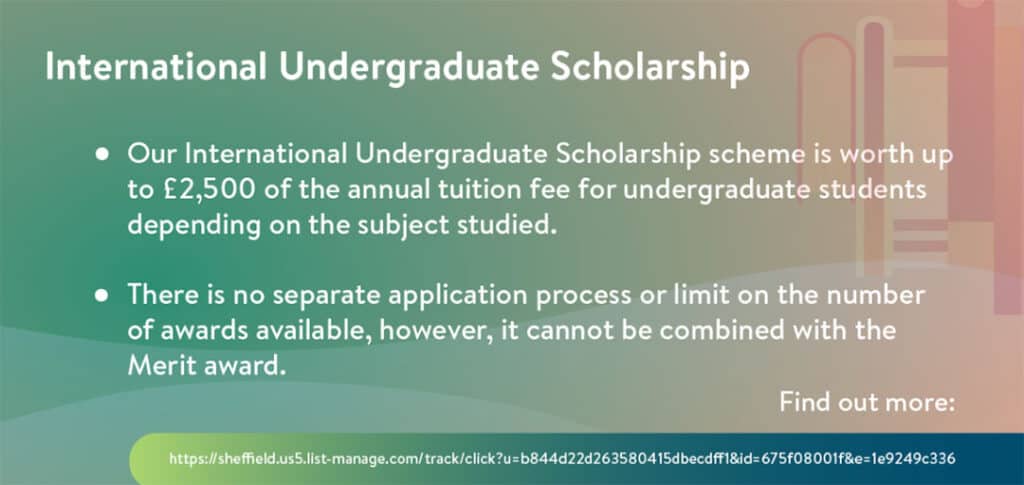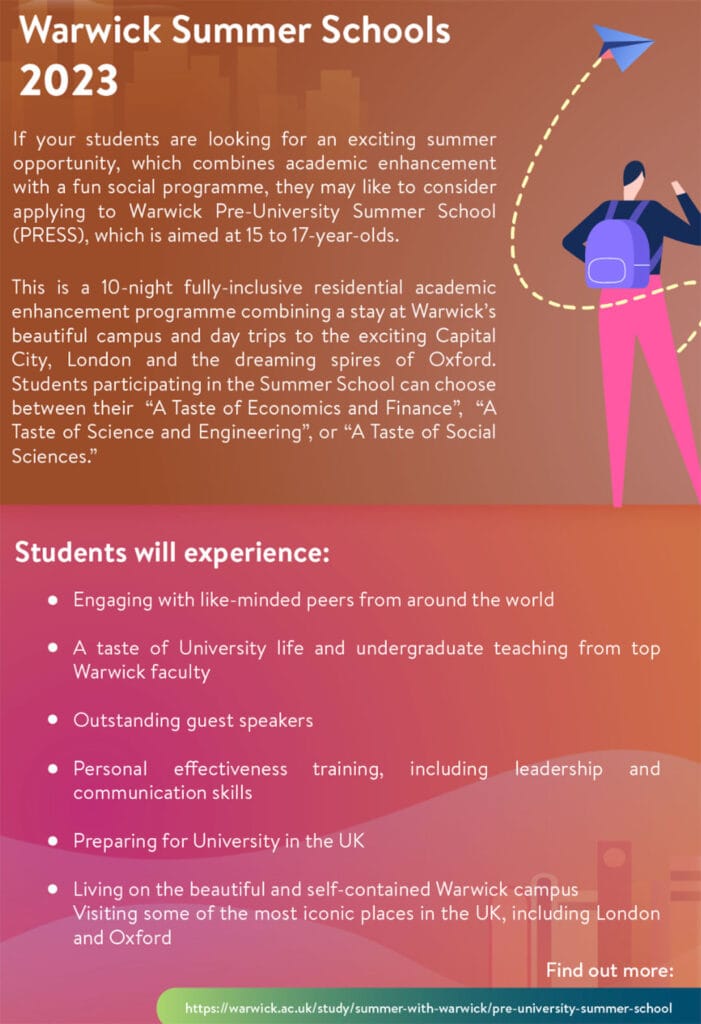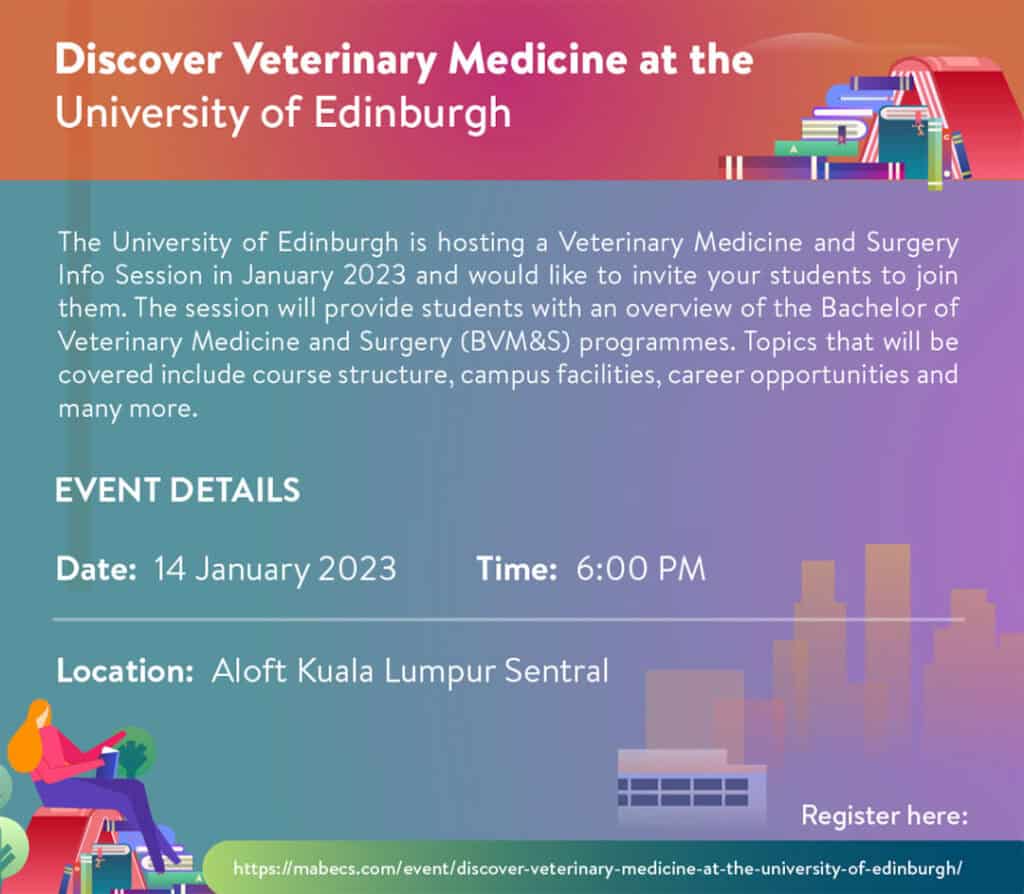 Popular Resources and FAQs
Questions, Support, and Help