In the second week of December, which was on Friday, 9 December 2022. IGB International School (IGBIS) held the yearly Holiday Bazaar supported by the Parents Volunteer Organisation (PVO), to bring together all people of the IGBIS community to enjoy, have fun together and to hangout at the air-conditioned Sports Hall. There were around 50 booths that sold various items such as foods and beverages, artisan crafts, toys, preloved items, cosmetics, and sustainable items.
In this Holiday Bazaar, there were vendors, students, teachers, and parents who set up booths selling items for fundraising, to support the less fortunate and non-governmental organisations (NGOs), and also for the action of being eco-friendly, all of which comply with IGBIS values as seen through the lens of the United Nations Sustainable Development Goals.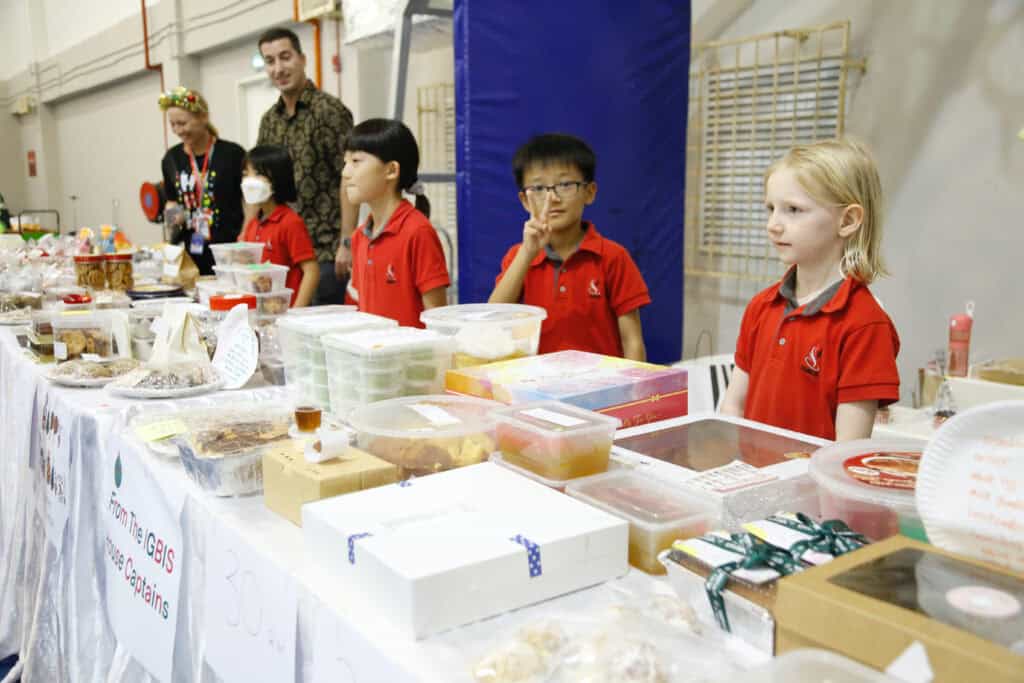 Besides having booths selling items, there was also an instant photo booth with props prepared for the people who came to the Holiday Bazaar for them to capture some memorable moments with their peers, friends, and family. There were also games, which was one of the booths by students where the revenue made was for fundraising.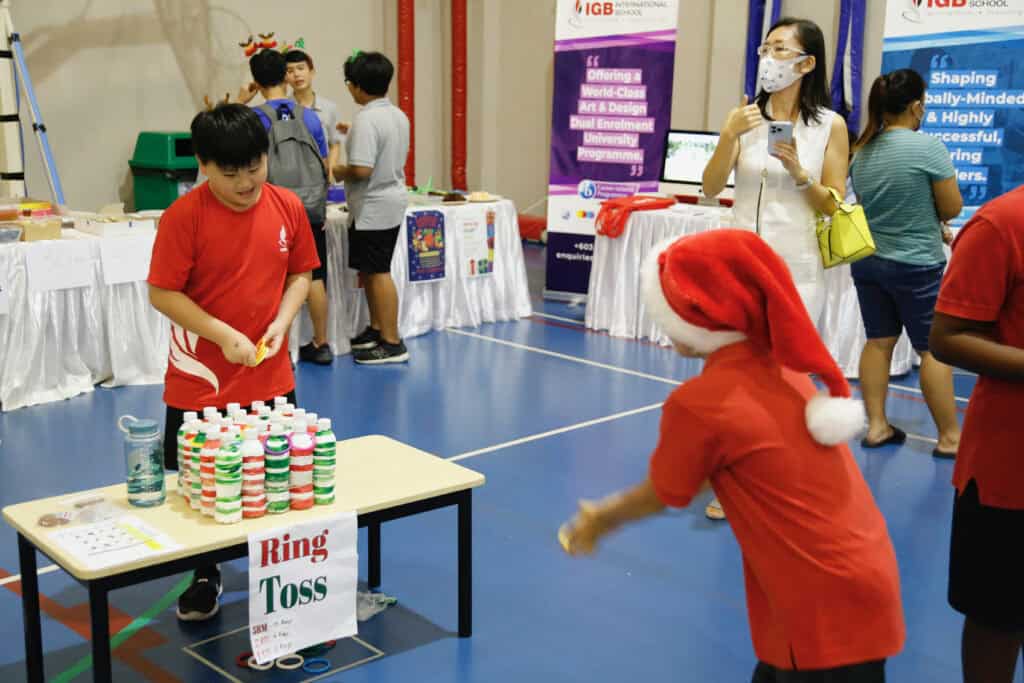 Not to be forgotten are the performances by the IGBIS students at the Holiday Bazaar. There were dancing and singing performances being performed by the students, such as "I'm the Happiest Christmas Tree," "Jingle Bell Rock," "All I Want for Christmas is My Two Front Teeth," and "Rudolph the Red-Nosed Reindeer."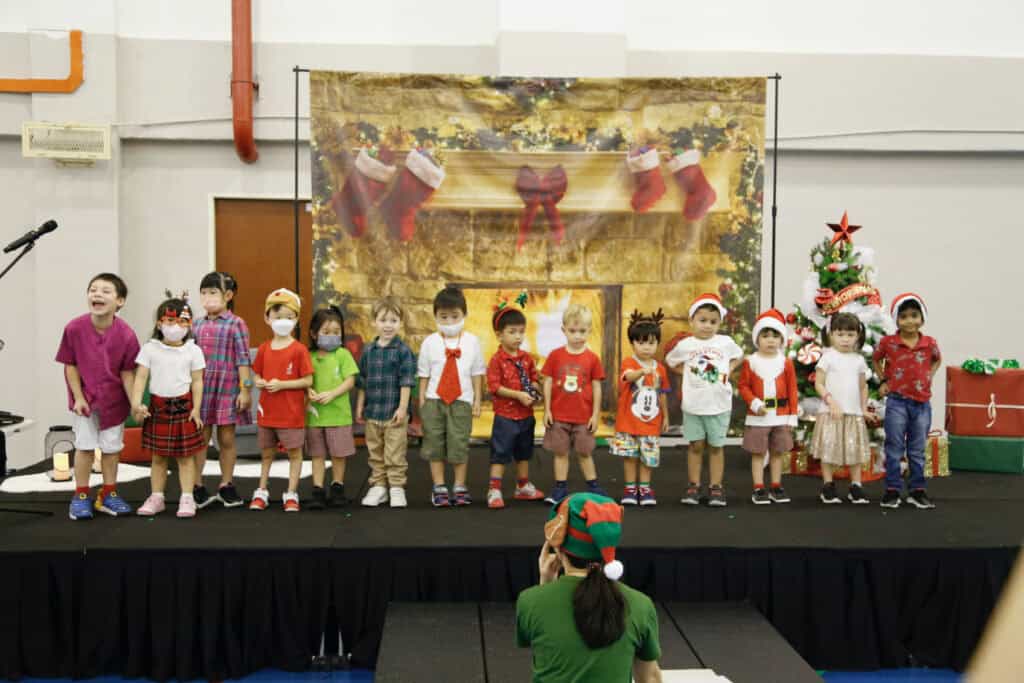 The performers definitely did astonishingly well, and their parents, peers, staff and booth vendors enjoyed the performances a lot, clapping and cheering while the performances were going on.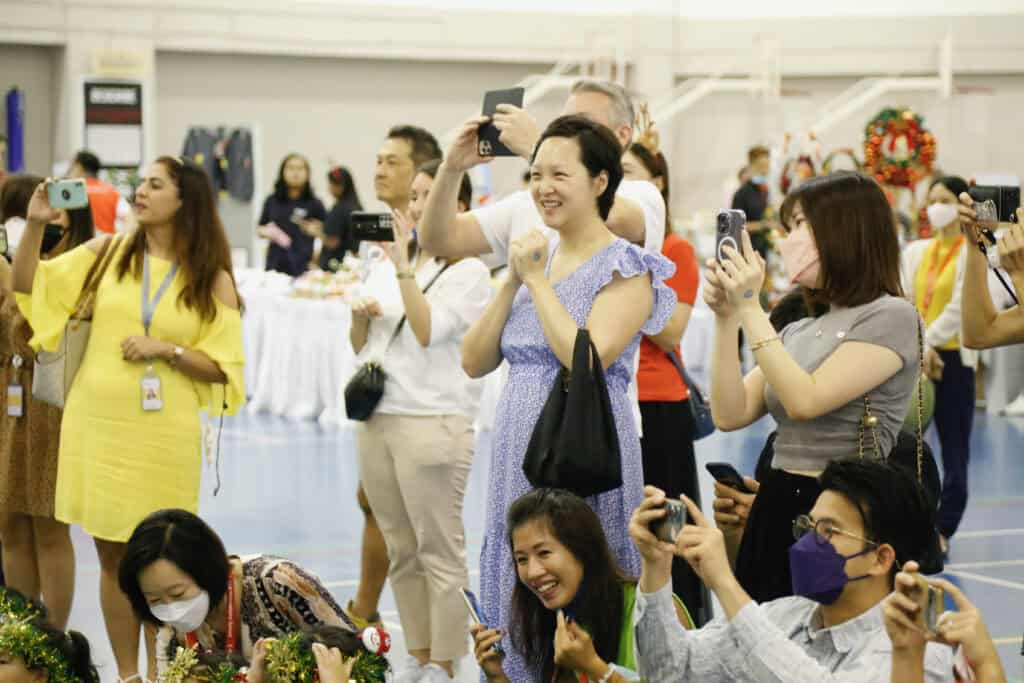 The Holiday Bazaar was opened to not only the IGBIS community (the teachers, students, parents, and staff) and their invited guests but also to the public and neighbourhood communities. As a school in the neighbourhood, we would like to share this moment of joy and happiness with the neighbourhood as a part of them.
As our school's mission is "To provide an inclusive learning community, embracing diversity by offering a challenging IB education which empowers its members to be caring, global citizens," through this Holiday Bazaar, we are sure that we accomplished our mission with our students learning how to be caring towards the world around them with the booths and activities that support those in need or that are having fundraising events.
For any further inquiries, you may contact us at +603 6145 4688 or email us at enquiries@igbis.edu.my. Also, follow our Facebook and Instagram pages to stay updated on our activities and on-goings at or related to our school.