ZEC, officially founded in March 2010, is a non-profit organisation which aims to provide basic education to children in need who seek refuge in Malaysia. Since 2011, ZEC has been receiving protection letters from the United Nations High Commissioner for Refugees (UNHCR) education unit.
In the month of December, a month of sharing joy, IGB International School (IGBIS) continued to support the Zomi Education Center (ZEC) by holding a food and basic necessities drive, filling up "wish boxes" (shoe boxes), and making monetary donations, all of which were sent to ZEC. All IGBIS community members (the teachers, students, parents, and staff) supported in various ways that they could to help out the kids in ZEC so that the kids could have a better life just like others.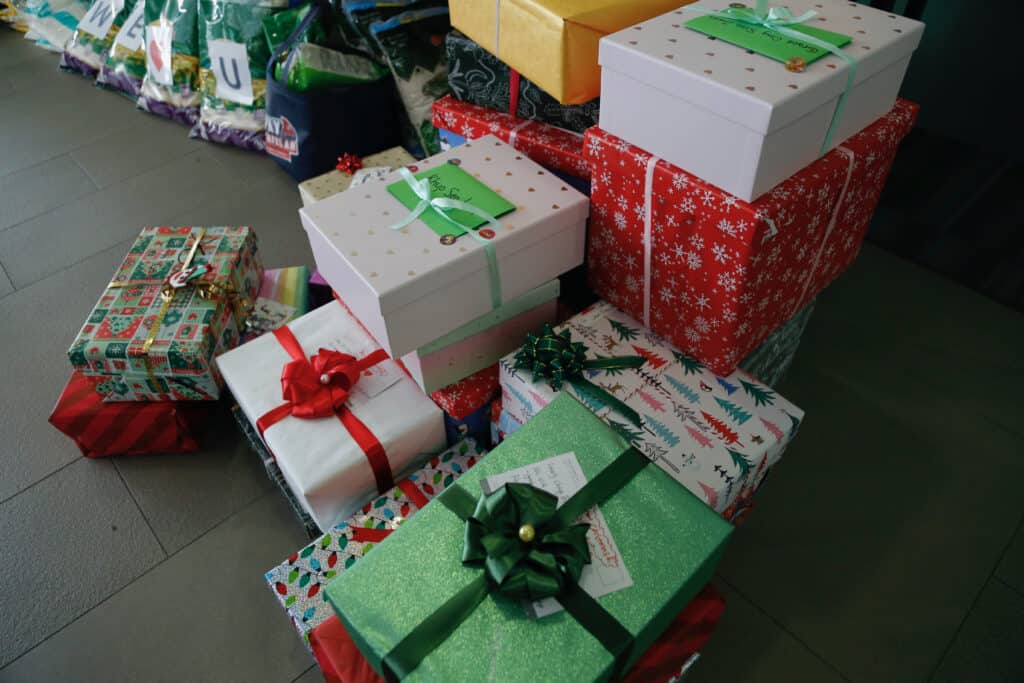 The ZEC food and basic necessities drive lasted for about 10 days at the IGBIS campus, where our IGBIS community sent over various items such as rice, cooking oils, milk powders, laundry powders, wet wipes, and diapers. While for monetary donations, up to around RM4,000 was donated from IGBIS to ZEC. As for filling up "wish boxes," it was accomplished by filling up 44 boxes, of which the items filled in were according to the wish lists of the kids at ZEC.
On Thursday, 15 December 2022, after all goods, gifts, and donations had been collected, the IGBIS community took the initiative to bring the food, basic necessities, and gifts to ZEC Kota Damansara.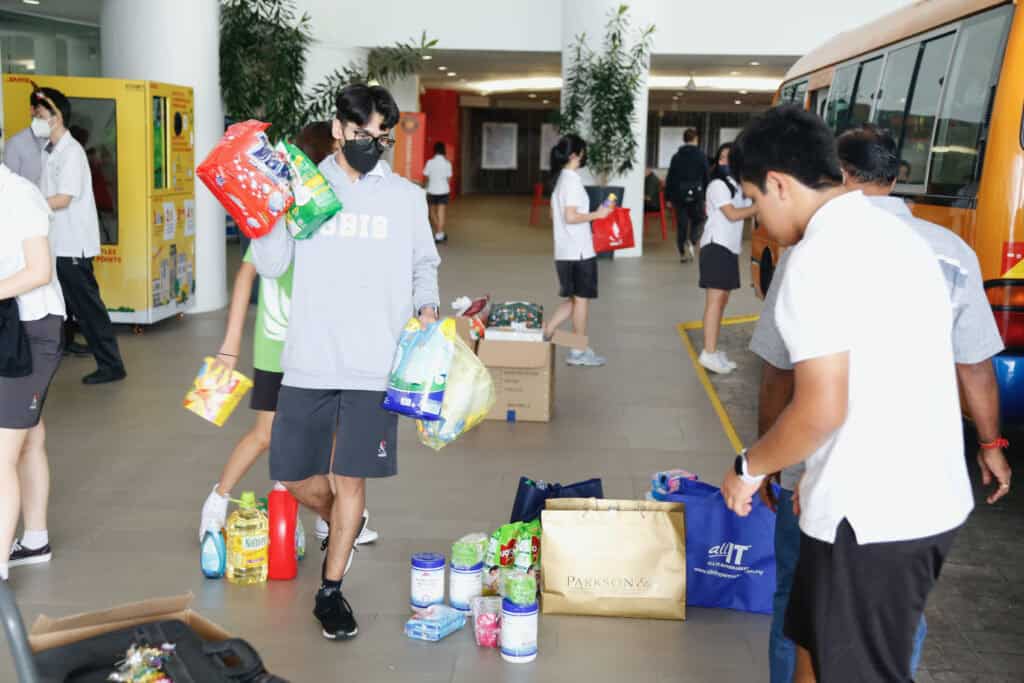 On the same day, our IGBIS community also joined the ZEC festive present day, where they gave out the "wish boxes" to the kids at the centre. After giving out the presents (wish boxes) to the kids in ZEC, it was time for the kids to open up their presents, and it was definitely great to see a smile on their faces as they got to what they wished for to welcome a new year.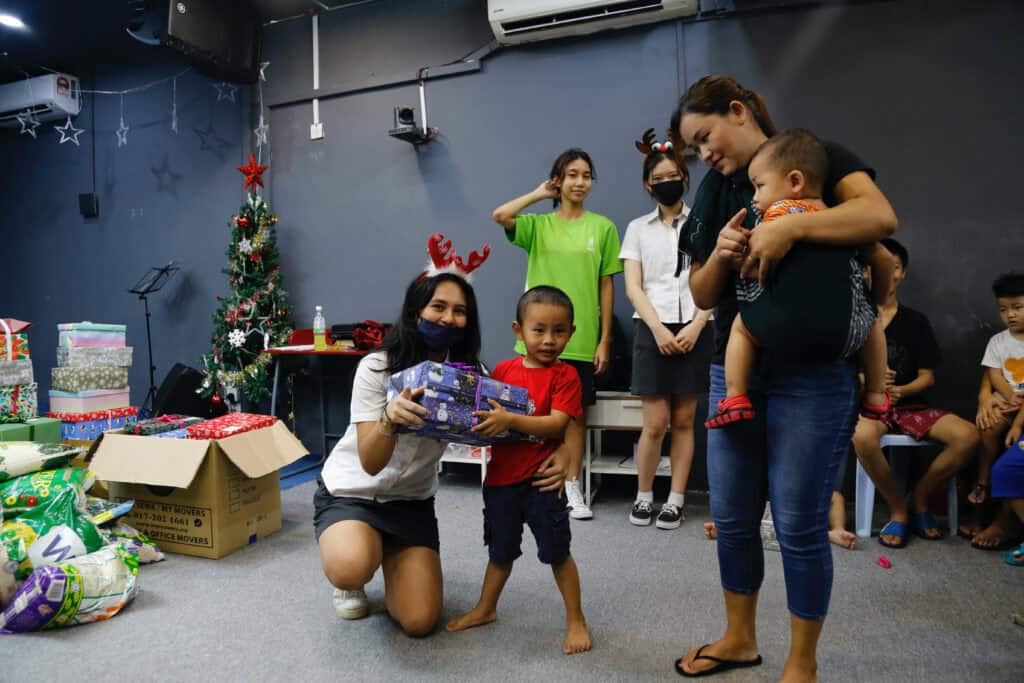 The founder of ZEC Kota Damansara Jam Kho Tong said that the reason for him to continue having the festive event every year was that it makes the kids happy, and if there was no support from IGBIS, the event will definitely not be a success.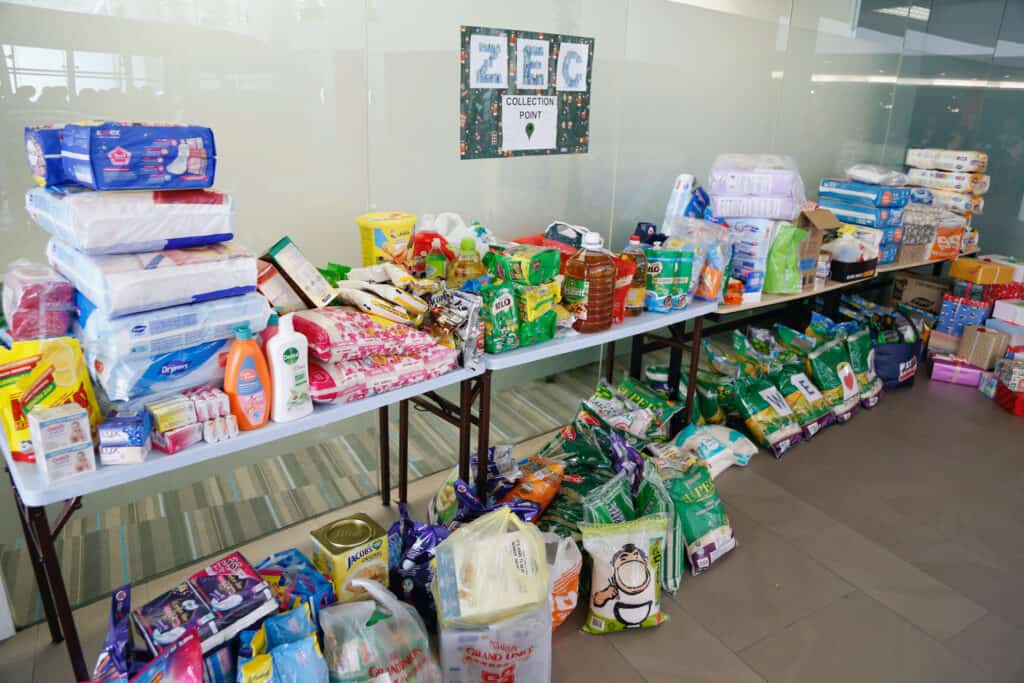 The intention of IGBIS for these donations and funding was to help those in need and to reduce poverty and hunger, which align with the IGBIS values often viewed through the lens of the United Nations Sustainable Development Goals. We are glad that we were able to come together as one and echo our mission of being a caring and inclusive society with the support of our IGBIS community.
For any further inquiries, you may contact us at +603 6145 4688 or email us at enquiries@igbis.edu.my. Also, follow our Facebook and Instagram pages to stay updated on our activities and on-goings at or related to our school.