Message from the Head of School
By Jason McBride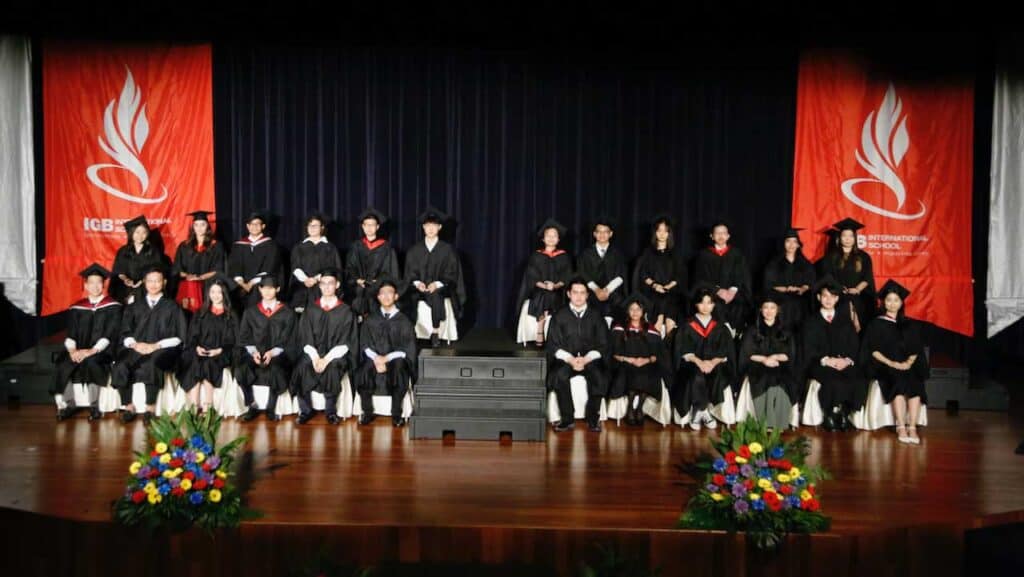 Hello IGBIS Community,
By the time this newsletter reaches your inbox, we will have celebrated the awarding of diplomas to IGBIS' 7th graduating class, the Class of 2022. This annual, bittersweet moment is a mix of emotions as we bid farewell to the young adults who finish their secondary education and prepare to head off in their own directions. This year's class is predicted to do quite well and we'll share their results early next school year, but we expect them to continue the strong performance of the classes before them with grades 4-5 points higher than the global IBDP average and continue last year's 100% pass rate for IB DP and CP students.
Of course, this collection of wonderful human beings are so much more than the two-digit number they achieve after exams are all said and done, as it's their humour, ideas and energy that will be missed the most. For nearly a quarter of our graduates, IGBIS has been their home since we opened our doors and they've been joined over the last several years by a diverse mix of interesting characters to collectively become this year's graduating class. We are so proud of them for walking their own paths, as well as thankful to the families, friends, leadership, faculty and staff that helped them get there. Congratulations Class of 2022!
Proudly,
Jason
---
Lockdown Drill Practice on Monday, May 30
This coming Monday, IGBIS will practice a Lockdown Drill with all students and staff from Kg to Grade 12 in order to prepare for situations that require us to safely shelter in place, rather than evacuate the building as you would with a fire. This is a planned and announced drill as teachers are speaking with students in advance in a developmentally appropriate manner to prepare them for the 10-15 minute drill. Just as we practice our fire drills a few times per year, due to EMCO's it's been a while since we practiced a lockdown and we didn't want to miss this year entirely. We are not mimicking an active shooter situation or other potentially scary scenarios but will go through the process of taking shelter so that everyone knows what to do if extreme weather or an unwelcome intruder enters the school. We will debrief with the students afterwards, but you may wish to check in with your child at the end of the day to see how the drill went and if they have any questions. With horrific stories sometimes coming across students' news feeds involving schools such as what happened in Texas this week, HERE is a good article on talking to your children if they have read or heard about something tragic.
---
From the Elementary Principal
By Simon Millward
It has been a fun-filled week with lots of high points. One of those was on Tuesday when we had our Elementary students form a 'cheerline' for our Grade 12 graduates. Our ES students cheered, clapped and held up congratulations posters and well wishes. As we talk about community and bringing the school together this was a great example and made me proud of not only our graduates but our Elementary students who gave them a fabulous send-off!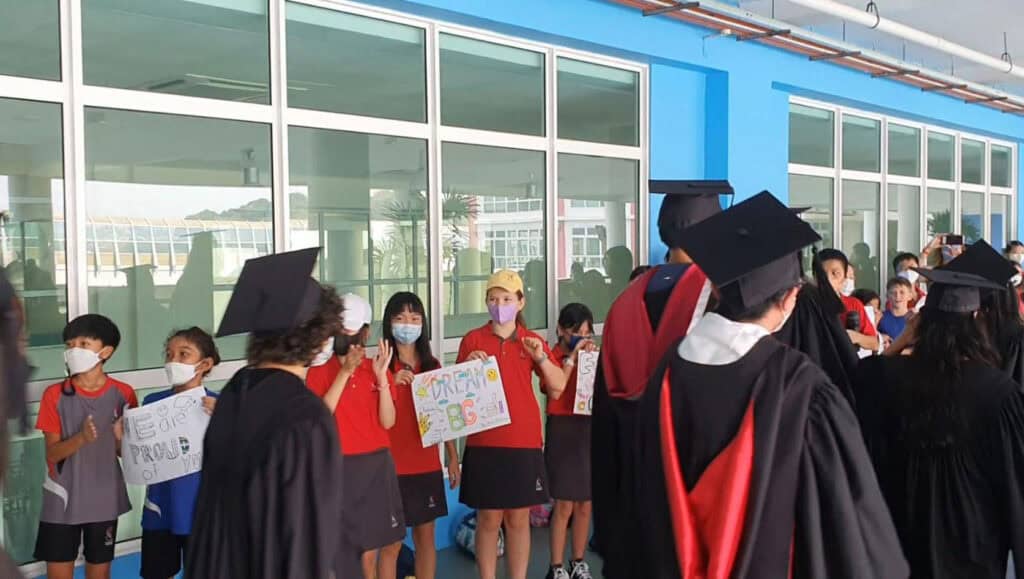 We also had an Elementary school assembly where there was live sharing as well. The Phoenix Tweeters sang for us, Nina from 4M led us in the dance break and we had an update from David in G5 who visited the Suka Society to pass to them the donations from our IGBIS community of books, pens, pencils, games etc. We are sure the children will get a lot of benefits from these items.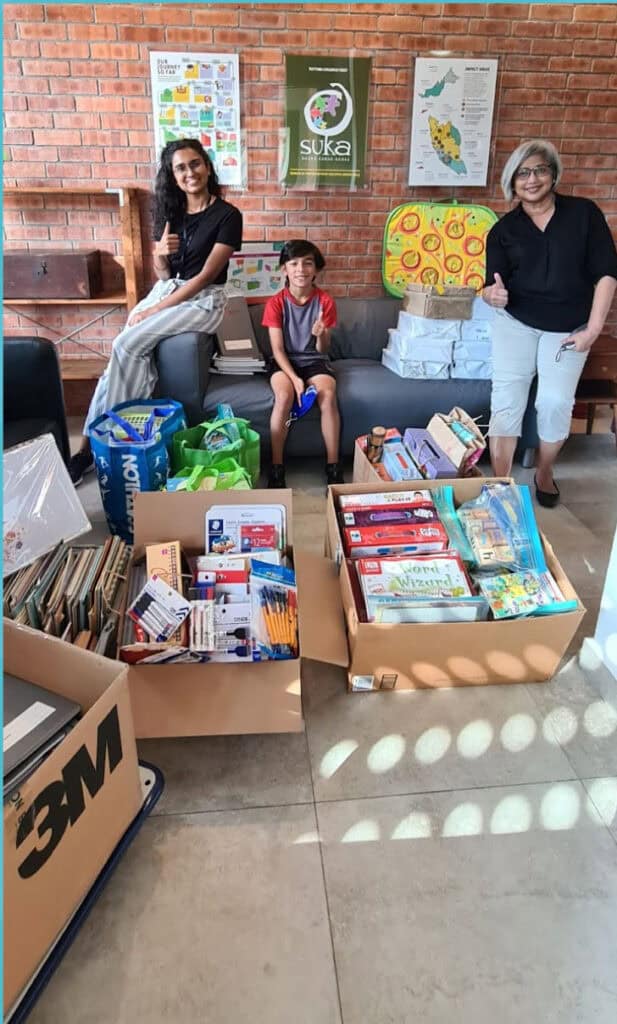 Next week we are really looking to our ES production, as Mr Alex communicated in his email and Toddle announcement to you
'Everything on this special day is student-driven: the stories, the characters, the art, the staging, and the music. It was great to see how creativity unfolded during our class discussions and how, by using our imagination, commitment, and perseverance, we managed to build stories that share a wide range of emotions'.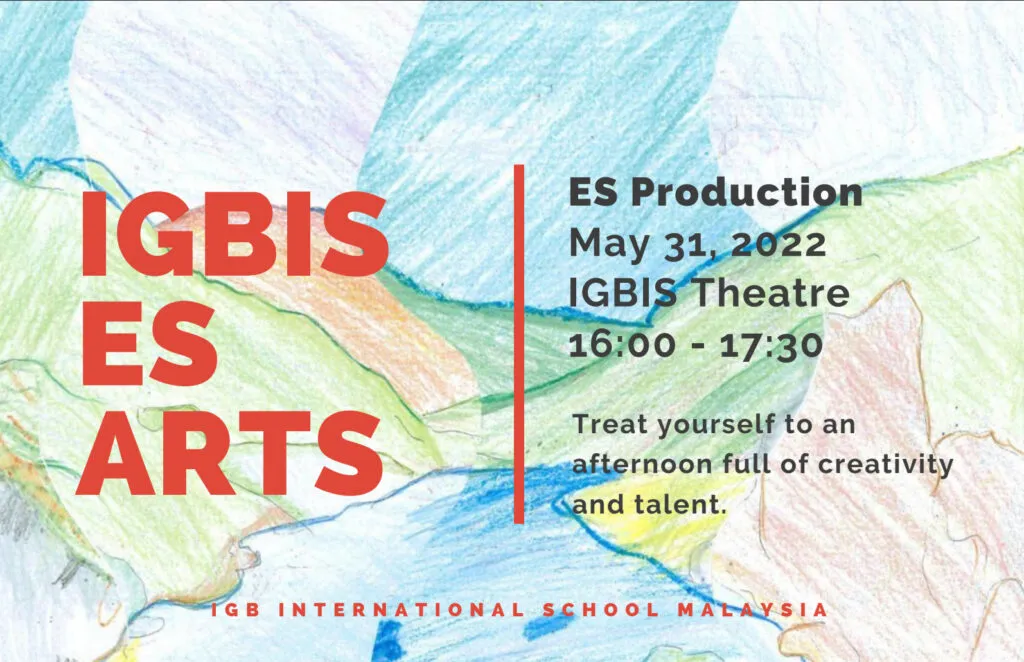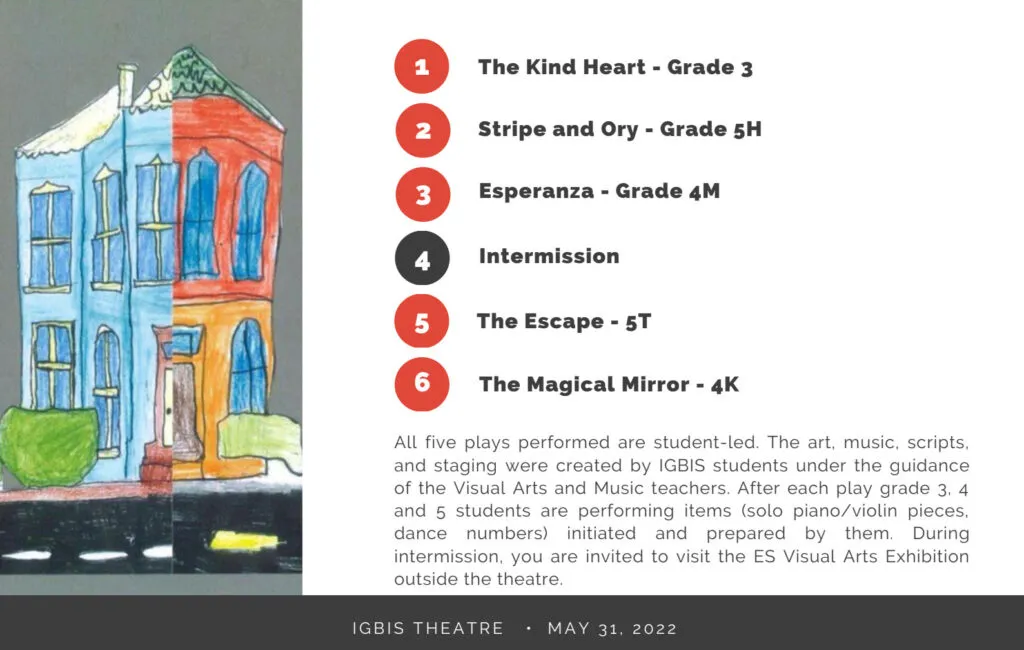 I hope to see many of you on Tuesday for the Elementary Production.
Dates for your diaries
31st May: ES production: Community invited 4-5.30pm
1st June: ES production: Internal performance for KG- G2 students (2pm – 3pm)
1st – 3rd June: G5 camp, Gopeng
10th June: International Day (evening event)
---
Thank You for Your Support!
By David, Grade 5
Hello, my name is David and you may have seen me before at the level 2 turnstiles collecting donations for Suka Society as part of my PYPX Action. I want to help kids in Malaysia get a quality education because I think it's really important to have one when you're small. I have now delivered all my donations to the Suka Society's headquarters. They were very appreciative and I was so happy to be able to help the kids in need, but this could not have been possible without your help, so thank you so much for supporting me so I could take action to help kids in need of quality education!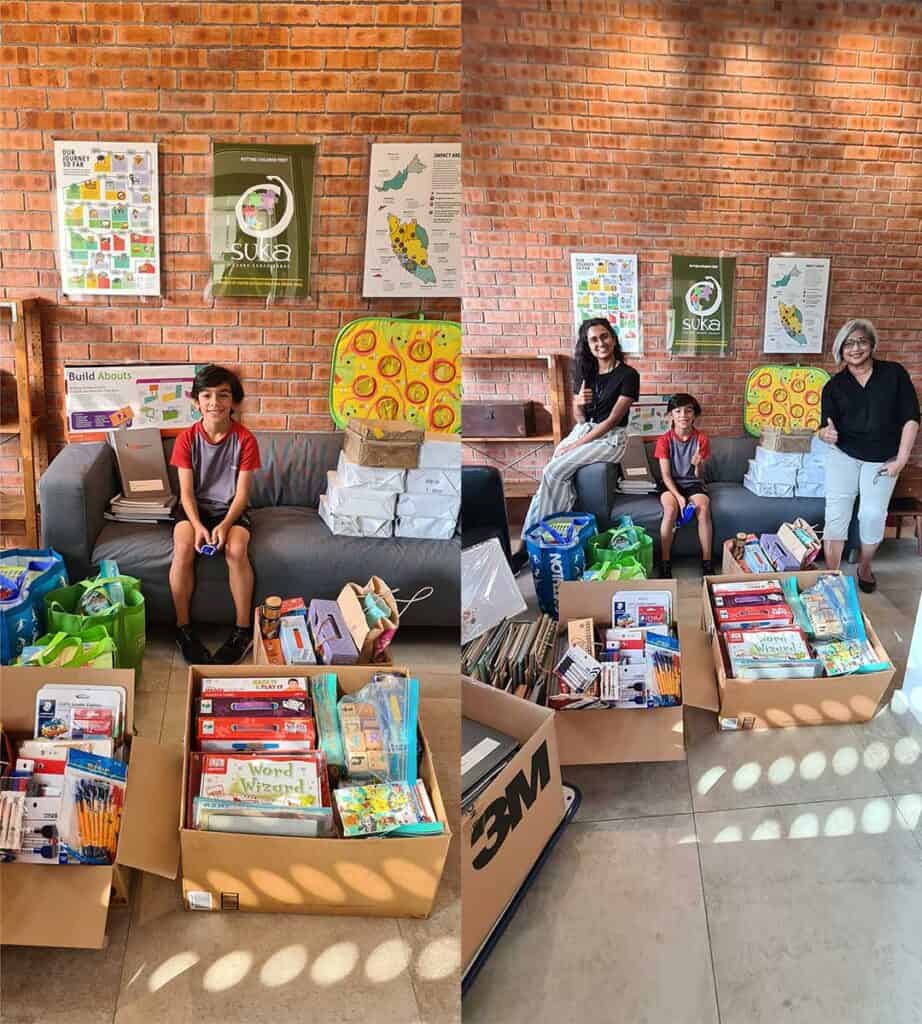 ---
Athletics Notices
We have results! After over 2 years of no fixtures, we were so excited this week to play some friendly matches against MKIS!
Varsity Football
As the typical Malaysia lightning and thunder took hold we had to move our scheduled football match indoors. Despite having to adapt their game style to futsal, the team showed incredible strength and determination. The final score of 8-13 to MKIS doesn't reflect the game!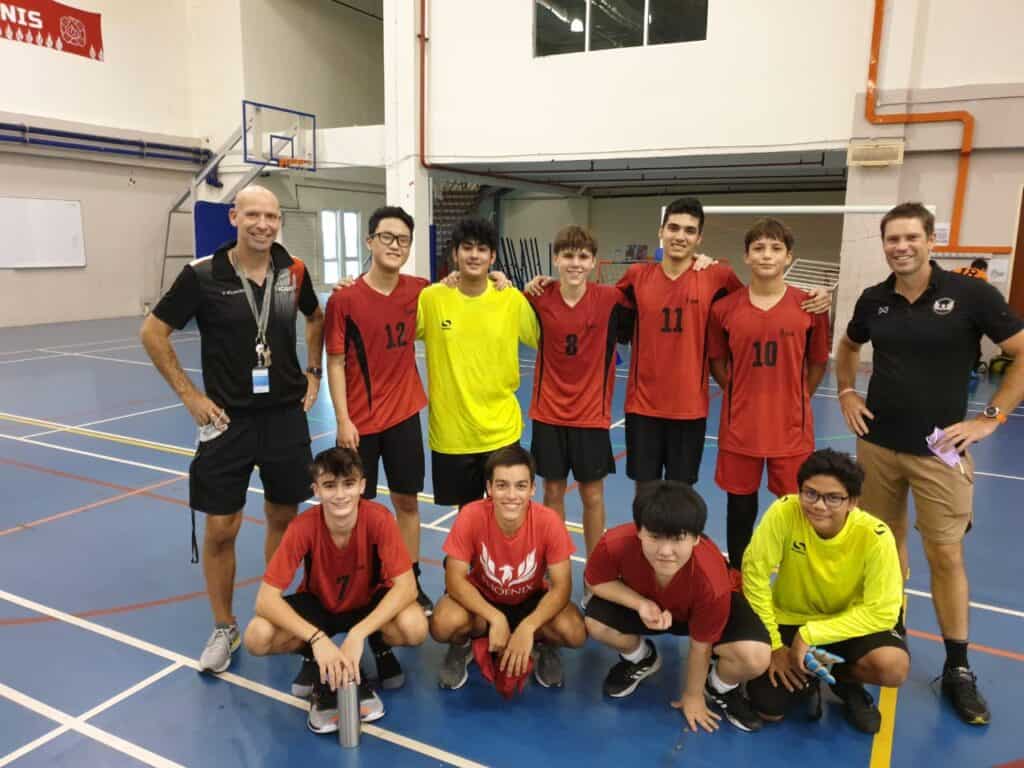 U15 Basketball
On the same night, our U15 basketball team challenged MKIS at Basketball. This was a real mixed team with lots of younger players, some of which (due to covid) have never played full court games before! We were victorious with a win of 48-25, well done team!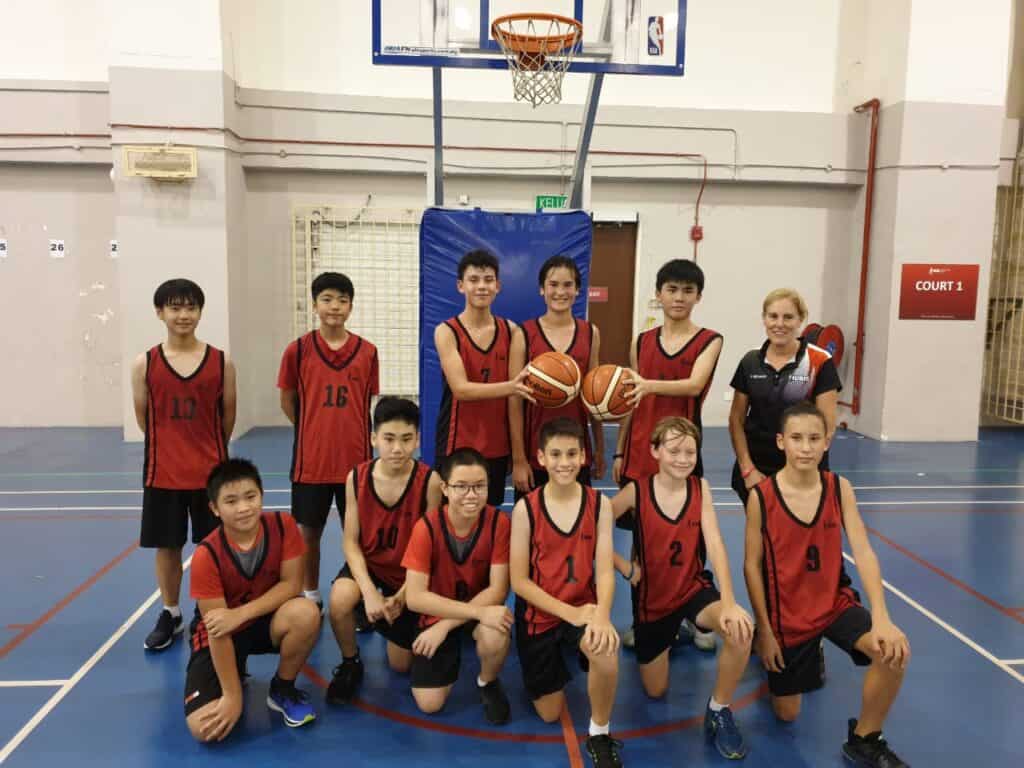 Varsity Volleyball
We travelled to MKIS on Wednesday for a mixed Volleyball game. We were up against a very experienced team with size and age on their side. Despite the scoreline (15-25 in each set), we put up a strong fight and showed immense potential.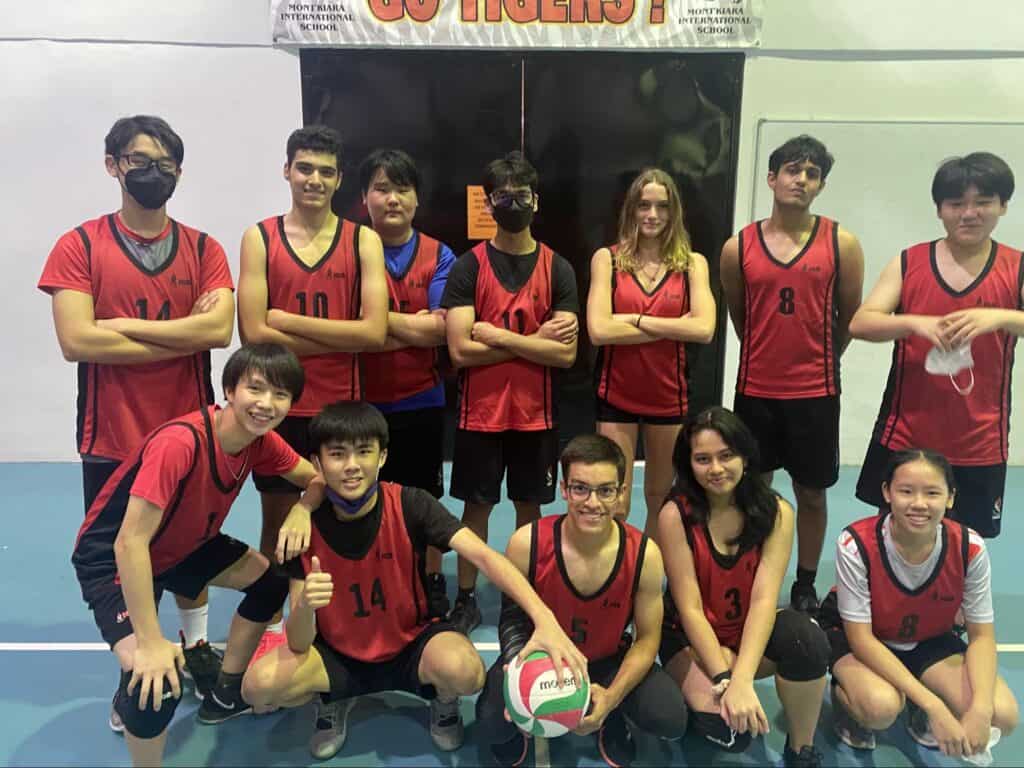 Varsity Basketball
This was a game we have been waiting to play for years! Our boy's Varsity Basketball team has always been on the cusp of being a superb team but needed time to prove it on the court-well they certainly did that on Thursday! From the first whistle, they were in control, dominating both ends and not giving many opportunities for MKIS to break. The team kept up their drive for the full match and should be commended on their determination and strength. With the final whistle being blown, IGBIS were victorious with a 42-21 scoreline! A true honour to watch this team play, GO PHOENIX!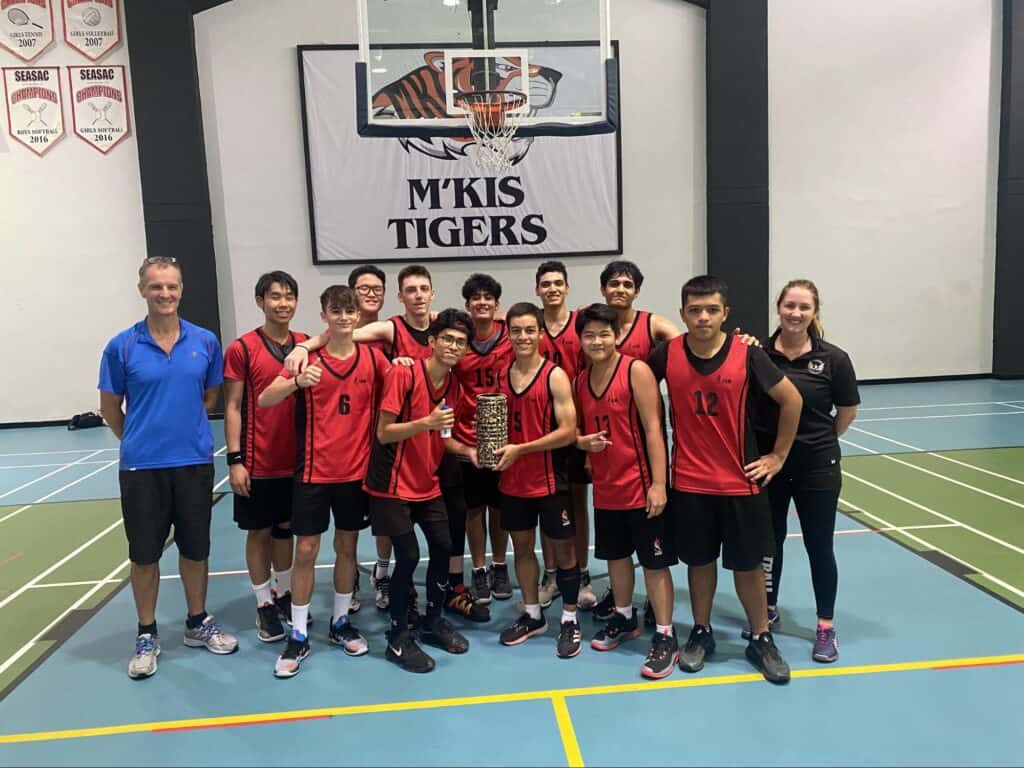 Upcoming Fixtures
Next week we are hosting St. Josephs U13 and U15 boys basketball teams on Monday 30th May. All players have been notified by email, spectators are welcome to come and support our mighty PHOENIX!
---