Message from the Head of School
By Jason McBride
Hello IGBIS Community,
Next week is an important one for our school as we welcome 13 visitors from the Council of International Schools, the New England Association of Schools and Colleges and the International Baccalaureate as part of our 5-year cycle of school accreditation and evaluation. These three groups represent the best of all international school accreditation organizations and we are proud to showcase our programme over the course of next week. 
A lot of work led up to this moment from us using the community survey results that our families and students gave voice to several months ago that shaped our priorities, to all the work that went into documenting and writing the self-study reports ahead of time. We are especially proud of being a CIS pilot school for what is called "Pathway 2", an alternative path whereby schools report on fewer external standards and instead dive into meaningful projects that are integral to our school's progress. Our CIS projects over the past 18 months include two on integrating Wellbeing into the curriculum and overall programme, one on updating Child Safeguarding and the last on Community Unity; reigniting our sense of togetherness after the impact of Covid-19.
For the IB side of things, visitors will spend a lot of time in classes focussing on our teaching and learning, the trans- and interdisciplinary nature of the programmes, how embedded the Learner Profile and/ ATL's are, and more as they ensure that the IB standards, practices and philosophy are alive and well at IGBIS. After the visit, the school receives feedback on the programme and we look forward to sharing that information with you when we receive it several weeks after the visit completes. 
Our students are our best "evidence" so to speak, and a number of parents will be speaking with the visitors next week, but a huge thank you to the entire staff for their efforts past, present and future. Special thanks to our IB Coordinators, Principals and CIS Project Leads and Members for going above and beyond what is already a heavy day-to-day load at this busy school. 
Yours in being proud of what we've created, 
Jason
---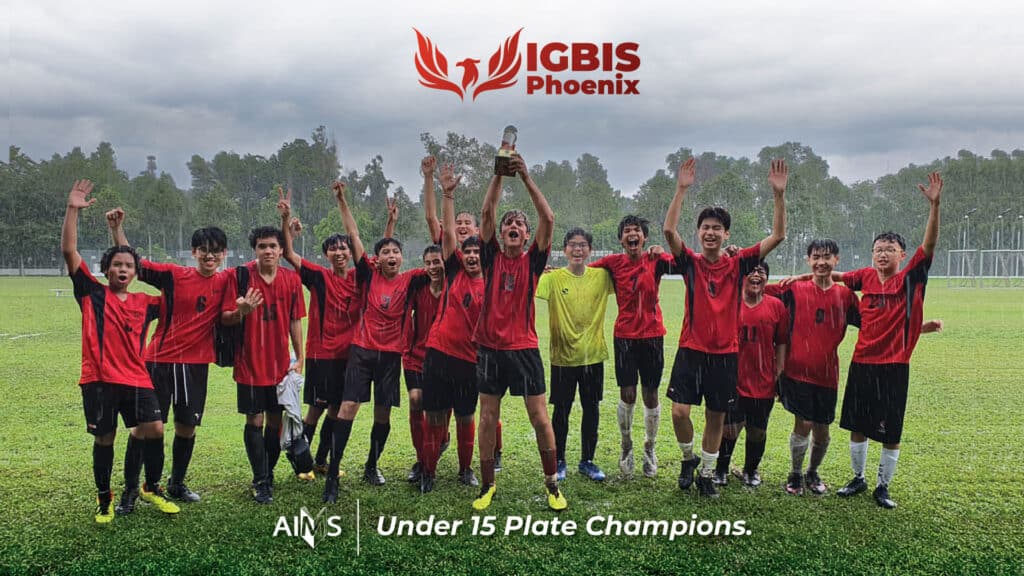 ---
From the Elementary Principal
By Simon Millward
It has been an amazing week full of great learning, wonderful sharing and the highs and lows of taking part in competitive sport.
Our week was off to the perfect start when we had our Elementary assembly on Monday. Our Grade 1 students did a fantastic job of sharing with us the many ways that they had learned about what maps are, how and why they are created, and how to use them.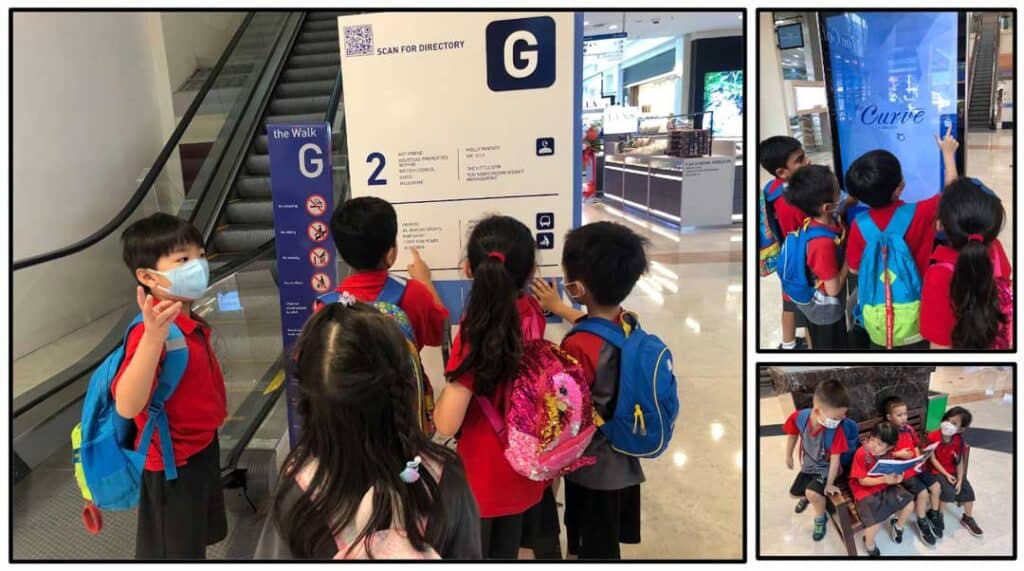 A big thank you also goes to the 50 parents that attended our WS parent workshop on Child safeguarding. This was a tremendous turnout and ran for 90 minutes as opposed to 60 minutes. There was a great discussion and thought-provoking questions from the parents as well. The video of the workshop and the slides have been shared with you already via email and can be accessed at this link also. Child safeguarding/protection workshop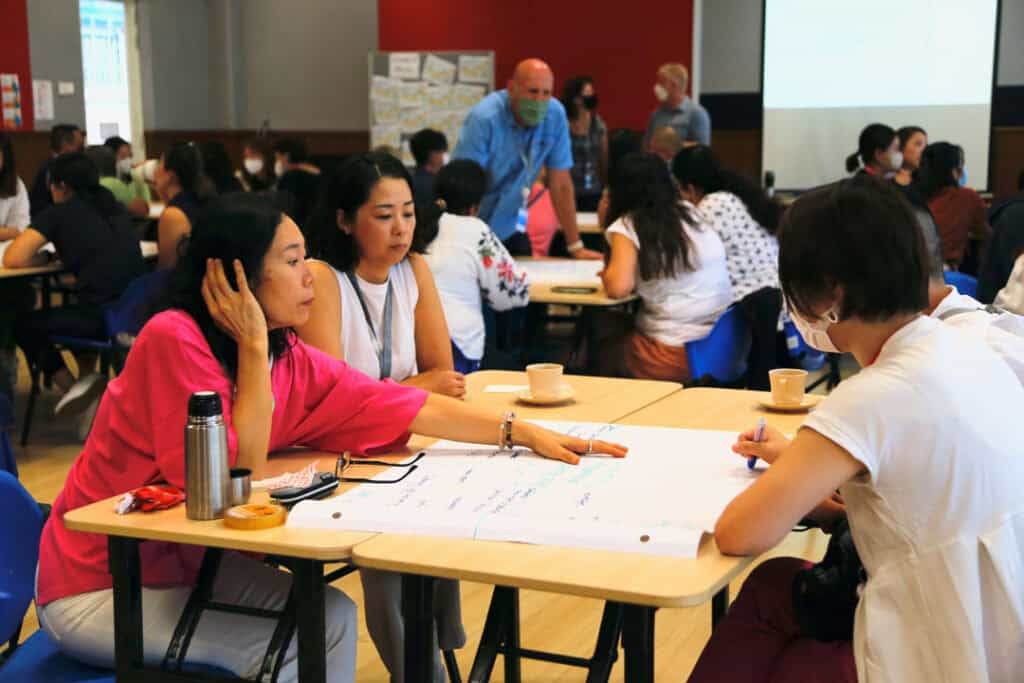 This week there were some sporting events our Elementary students took part in. The boys and girls U11 basketball teams played on Monday. The girls narrowly lost by golden basket, they fought throughout the final game and represented the school with pride.
On Wednesday, we had the AIMS swimming competition. There were many excellent individual performances that enabled students to win medals. More importantly, they supported each other as a team, were encouraging and celebrated the wins and the losses.
At the end of this week, we had our final activities for this season. There are no activities next week apart from a couple of tournaments to finish the season. Parents will have already been contacted about these. On Monday, 14th November at 7.30 pm, we will have the second season of activities and athletics sign-up. Look for the email with more details.
Finally, next week we will have our accreditation and evaluation visit from three organisations: CIS, NEASC and IB. This is the quality assurance you have as parents that we are a great school. There will be meetings throughout the week with representatives from all the stakeholders (teachers, the board, the leadership team, parents and students) in the school, and observations by the teams in the classrooms. It will be busy and I am sure valuable week as these organisations look to help us become even better as a school.
Dates for your diaries
Monday 14th Nov: activity sign up 7.30 pm
Monday 14th – Friday 18th: CIS/NEASC/IB accreditation/evaluation visit
Tuesday 15th Nov: U9 bench ball at IGBIS
Wednesday 16th Nov: U11 basketball (Girls @AISM) (Boys @St. Joseph's)
Friday 18th Nov: Selangor Public holiday (no school)
Monday 21st Nov: School holiday
Friday 25th Nov: Aquathlon
---

---
From the Secondary Principal
By Sandy van Nooten
This week in Secondary 
EOS MUN – Last week, we ran our first face-to-face MUN conference in years. We had delegates from several schools across KL. Our team did a magnificent job of managing the conference. One thing that happens when you get hit by a pandemic, is that most of your experienced MUN students graduate. The EOS MUN had LOTS of MUN beginners, and it was lovely to see the experienced delegates help and support their growth. Extra huge thanks to Rindhiya and Wei Fung for running the show (ably and enthusiastically supported by Ms Habib and Mr Moore).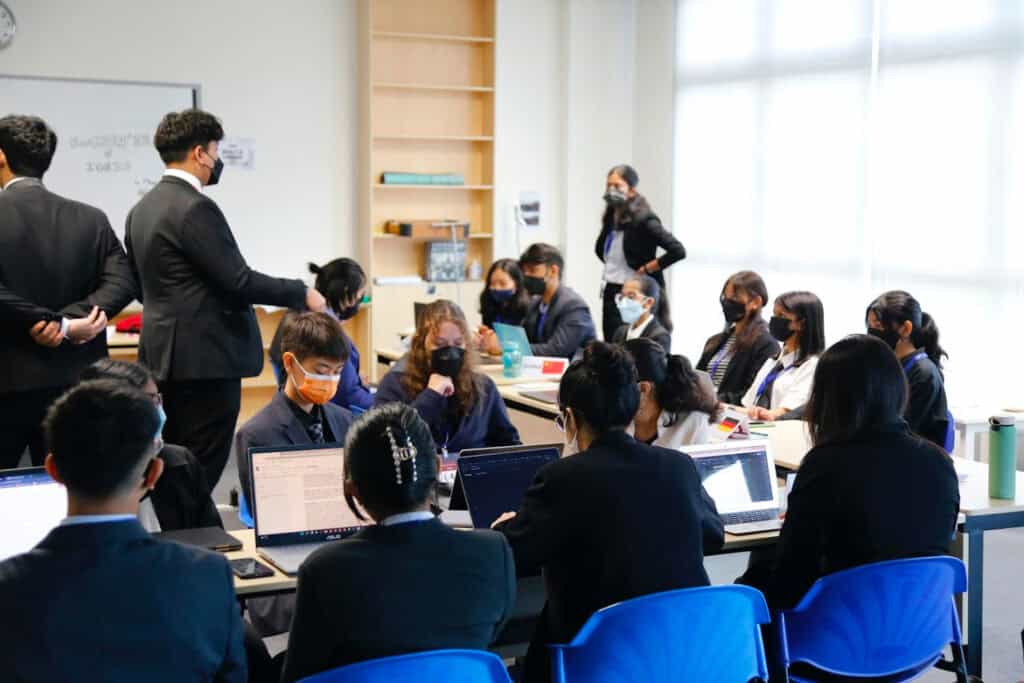 Sports – We've had lots of sports fixtures over the last few weeks. Congratulations to the under-15 boy's football team who won their tournament on Thursday. Though the recent swim meets have both been mostly for elementary students, we had some of our youngest secondary students able to join in. Running events like this takes a small army of coaches and helpers. Kudos to Craig Wilson and his coaching team for pulling all of this together. 
Accreditation – Next week is a huge week for everyone at IGBIS. There is a buzz in the air as we prepare to dazzle our 13 international visitors. Wish us luck 😉
Student Ambassadors – (A short note from Mr MacDonald) It is my great pleasure to introduce Nami and Melissa as our new Ambassador Execs. Thank you to all the student ambassadors who are part of this great team. It is an honour to be associated with such wonderful humans. Have a great weekend and Nami and Melissa will get together to call the next meeting. 
4-Day Weekend – Now that next Friday is a holiday, we are all looking forward to a blissful long weekend. Please note that Fri the 18th was a day 7. We will be skipping Day 7 and when we return on Tue 22nd, it will be DAY 1. 
Upcoming events in Secondary
(between now and the end of the semester)
CIS/NEASC/IB – reaccreditation visit runs from 12th Nov to Fri 18th
4-day weekend – Holiday on Fri 18th and Mon 21st Nov
Group IV trip (Gr.12) – Wed 23rd & Thu 24th Nov
Aquathlon (Gr.6 to 11) – Fri 25th Nov during block 2 & 3 (regular day otherwise)
OPEN DAY – Sat 26th Nov (9:30 to 12:30). Will involve some teachers & some student ambassadors
Gr.11 Exams – Thu 1st Dec to Mon 5th Dec
MYP Vis Arts Exhibition – Mon 5th Dec to Fri 16th Dec
Holiday Bazaar – Fri 9th Dec (12 to 7 pm)
3-day weekend – Holiday on Mon 12th Dec
MB Closes – Tue 13th Dec (at 8:00 am)
S1 Reports Released – Thu 15th Dec (by 4 pm)
Christmas Assembly – Fri 16th Dec. We will follow the Collapsed (assembly) schedule.
HOLIDAY – Sat 17th Dec to Mon 9th Jan
Parent Session Overview (for the year) – Here's a link to all the parent workshops in Secondary.
Sports Fixtures Overview – Here's a link to all the sports fixtures for season 1. Some 'friendly' games might pop up from time to time. Mr Wilson will keep us posted.
Useful links for parents

Student LaunchPad (this is the place to go to find out what's happening in school on a day-to-day basis). It also has a 'quick links' section where you can find lots of important documents.
Secondary Assessment Procedures – a 4-page document outlining our assessment expectations and procedures. (Also available from Student LaunchPad & Splash)
A to Z Secondary Handbook – This gives an overview of all our policies, expectations and procedures. (Also available from Student LaunchPad & Splash)
Have a lovely weekend.
Regards
Sandy
---
Grade 9 Fantasy Art
By Rob Pendlebury
The Grade 9s are in the middle of their Fantasy Art unit in Visual Art, having created original creatures and completed Watercolour and Digital Art versions. The 3D realisations are now underway too.
---
What's Happening with the Counsellors
By The Counselling Team
Monthly Mental Health, Friday Feel Goods, Parent Mornings, AMP Sessions, Lounge Sessions, Staff Meetings, Student Meetings, and Weekly Newsletters – the counsellors are BUSY! And we have created a NEW website for you and your students to access resources and information.

Check out the new IGBIS School Counseling Website
Parents and students can access the website directly from their Splash Pages, and remember to use your IGBIS email address as the website is only accessible to current IGBIS families. 
This month the website has been updated with past parent sessions, initiatives such as the Exam Stress Series, miscellaneous resources for parents, like "How to Avoid Bad Choices," and our weekly Friday Feel Good Messages complete with linked resources and pictures of student engagement. 
We hope you find the website helpful, informative and useful. 
Take care.
The Counseling Team,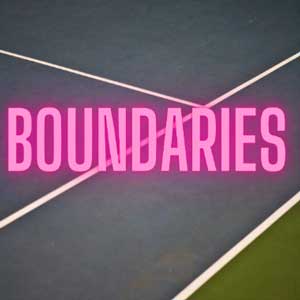 November and Boundaries Part 2
Access this week's Friday Feel Good message on our new School Counseling Webpage HERE.
---
Future Planning Weekly Update
By Amanda Lopez
Highlights of the Week:
We've had lots of modifications to our What's Next? Series schedule due to illness, holidays, accreditation visits, and new session ideas! Please update your calendars accordingly.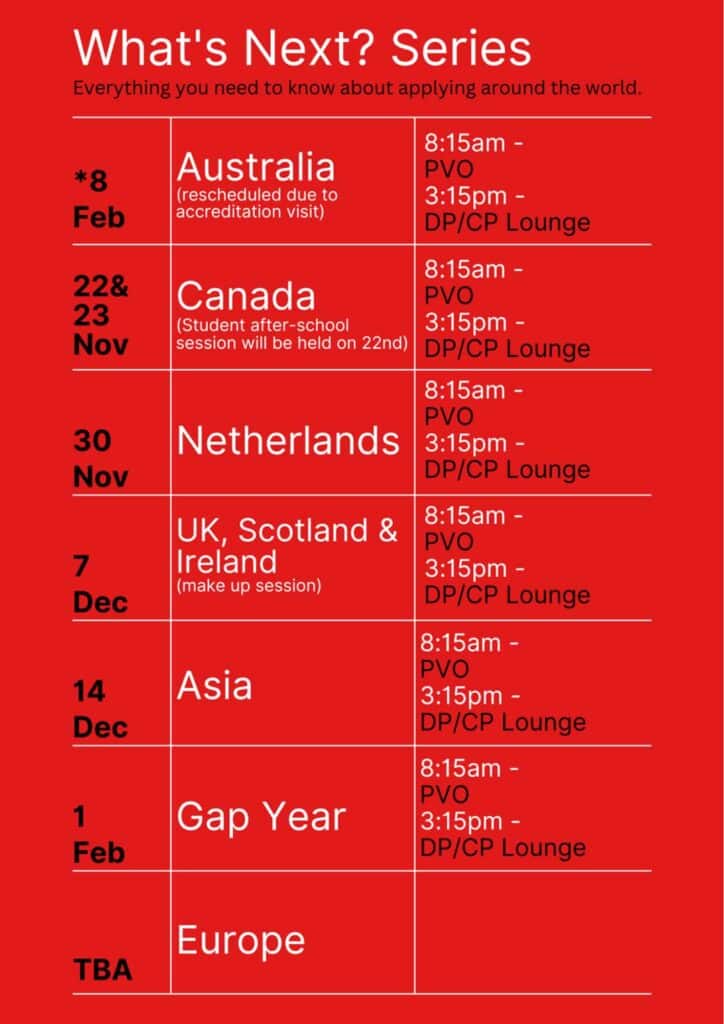 Upcoming Events:
Wednesday, 16 November 
Temple University Japan Campus
9:35 – 10:00, DP/CP Lounge
Tuesday, 29 November
UK University Fair
9:35 – 10:00 – Open Fair (DP/CP Lounge)
10:00 – 11:20 – Breakout sessions – Student registration required in Cialfo
Universities Attending: Birmingham, Bristol, Cardiff, Exeter, Leeds, Newcastle, Nottingham, Queen Mary, Sheffield, Southampton, Warwick, York
Grade 12 College/University Applications:
NEW INFO ADDED
Application due dates have been updated per your deadline calendar to help relieve your stress. 
NEW DATES: Friday, November 11 AND Friday, December 9Students applying to UCAS, if you do not pay and submit your application by December 9, I MUST have your application no later than Wednesday, January 18 by 7:30 am so that I can process your applications and get them submitted before January 20 as we are on holiday from January 22 – 25.
Students applying to other countries that are NOT UCAS, please keep in mind that I do NOT have access to your application, thus if you want me to look over your application, you need to make an appointment with me between now and December 16th, as we will be out on holiday from December 17 – January 10 and again January 21 – January 25
HERE is the UPDATED Future Planning Timeline, so please use this as you are working through your IB dates and deadlines.  
Letters of Recommendation Info:
Uni App Help Lunches (Tuesdays & Thursdays)
In the following days, I will be available DURING LUNCH to help you with applications. No appointments are necessary, just pop into the Lounge and I'll be there to help.
Tuesdays & Thursdays in November: 15, 17, 22, 24, 29
Tuesdays & Thursdays in December: 1, 6, 8, 13, 15
University App Help Days
In the following days, I will be available ALL DAY to help you with applications. No appointments are necessary, just pop in and I'm there to help – I will also circulate through the Lounge for your convenience.
Fridays on November: 18, 25
Tuesdays in December: 6 and 13
University of the Week
IE University, located in Spain, has a personalized, student-centric community with a rich diversity of individuals, ideas, and approaches. Each year, over 130 nationalities are represented on its campus, with over 75% of its students coming from outside of Spain.
IE University is recognised around the world and by the most prestigious associations for its high-quality teaching. IE offers amazing dual programmes with King's College London and Northwestern University. Find out more HERE.
Resources and Opportunities:
Discover Veterinary Medicine and Surgery at the University of Edinburgh!
The University of Edinburgh is hosting a Veterinary Medicine and Surgery Info Session in January 2023. 
The session will provide students with an overview of the Bachelor of Veterinary Medicine and Surgery (BVM&S) programmes. Topics that will be covered include course structure, campus facilities, career opportunities and many more.
Event details:
Date: 14 January 2023 (Time: 6:00 pm)
Location: Aloft Kuala Lumpur Sentral
You may click on this LINK for registration.
College Essay Guy – Practical Tips for Parents: Advice on Best Practices for Navigating the College Admissions Process with your Teen
Nov 15, 4-5 pm PT (7-8 pm ET)
Morgan Phillips and J Cole (Co-directors of College Counseling at College Essay Guy) will share practical guidance that parents can use to support their college-bound teen. They'll cover:
How to align college aspirations with your teen's academic profile
Recommended reading for parents
When should you help your teen push forward and when do you not
Prioritizing what really matters for each grade level of high school
Q&A Time
Join the parent community and RSVP HERE
Perfecting the College Search for LGBTQ+ Students from CollegeTorch
5 tips for finding an LGBTQ+ friendly college
LGBTQ+ college-bound students: You deserve a campus that welcomes, supports, and respects you. When doing your research, be sure to ask the following five questions:
Does the school have nondiscrimination policies?
What are the housing policies?
Do its counsellors understand the LGBTQ+ experience?
What does the school's LGBTQ+ centre look like?
What do the students actually think?
Click HERE to read more about finding the perfect LGBT+ friendly college.
St George's UoL – Upcoming taster talks – Biomed & Pharmacology
Interested students are welcome to sign up here
InvestIN Summer Career Experiences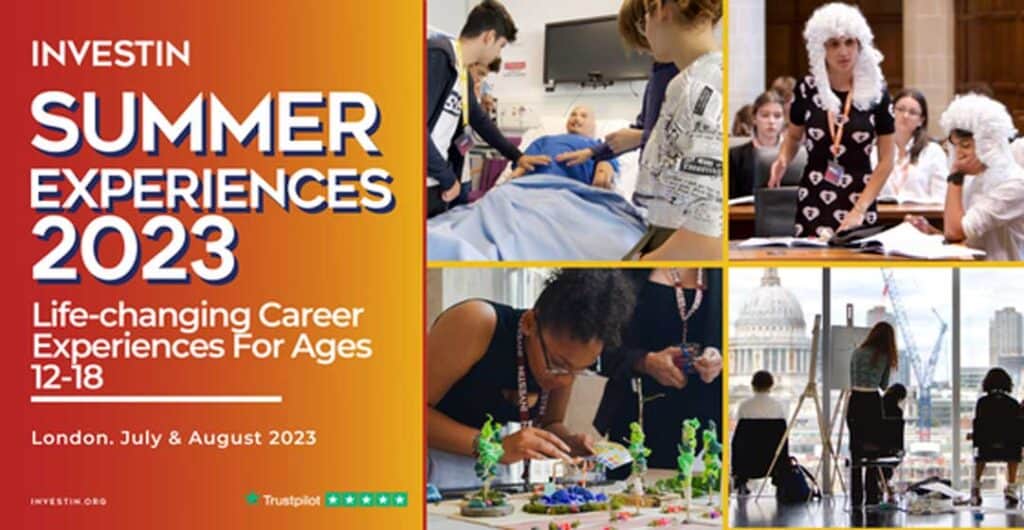 We are delighted to introduce our 2023 Summer Career Experiences in London: life-changing, immersive experiences that turn ambitious young minds into talented young professionals. 
Work alongside doctors in a London hospital. Argue a case in the Supreme Court. Trade the stock market in a skyscraper. Explore a Boeing jet with aerospace engineers. And much more!
We are the only provider in the world to offer teenagers such hands-on experience: world-class immersion with world-class professionals. With 19 industries to choose from, we have something for everyone.
YOU CAN REGISTER NOW AT A 15% EARLY-BIRD DISCOUNT. PLACES ARE HIGHLY LIMITED.
Information HERE
Popular Resources and FAQs
Questions, Support, and Help
Amanda Lopez
Grades 9 – 12 Universities Counseling & Social/Personal Counseling
To schedule an appointment – 
---
Lunch Menu (November 2022)
menu-nov-22