Following his appointment as Malaysia's 10th Prime Minister, Datuk Seri Anwar Ibrahim has declared a nationwide public holiday for Monday, November 28 in conjunction with the formation of a Unity Government. With there being no school on Monday, we will skip this day in the rotation, returning to school on Tuesday as Day 6.
Kindly complete a brief survey to help us determine whether the Fireflies Programme is of interest to our IGBIS community for the 2023–24 Academic Year.
---
---
From the Elementary Principal
By Simon Millward
I was fortunate enough to be talking with some of our grade 4 students at lunchtime this week, and they were extremely enthusiastic about the Science experiments that they had been doing. They were keen to share and were excited about their field trip to the Science museum later in the week. On their return, they told me that I would enjoy their upcoming ES assembly as they were sharing their learning experiences with everyone. I am now looking forward to the rearranged assembly on Wednesday (as it was due to take place on Monday 28th, which is now a public holiday).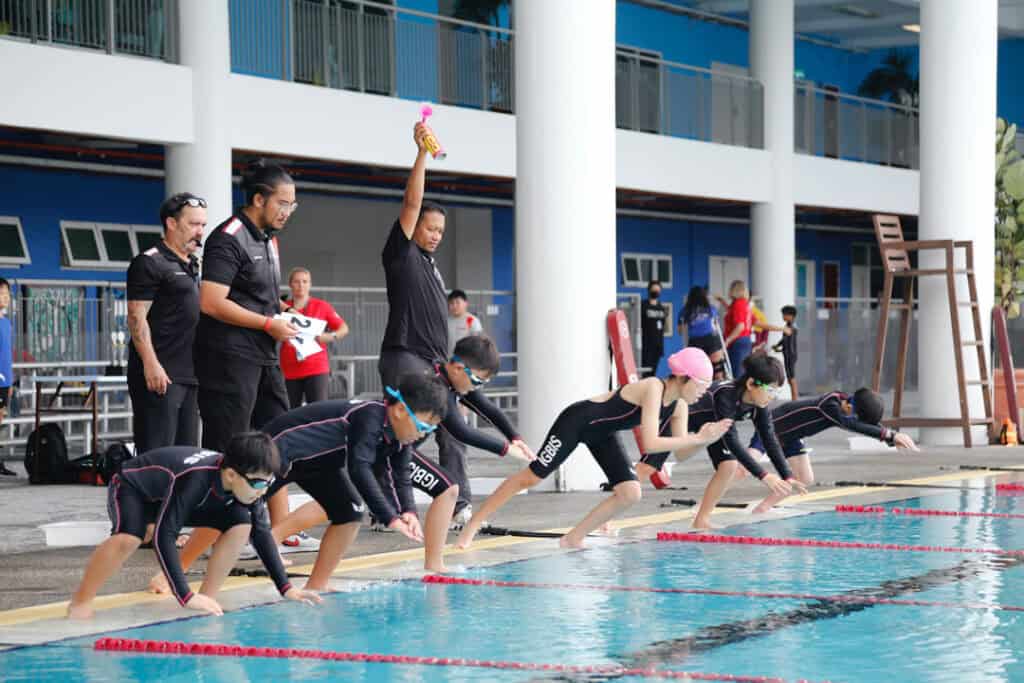 On Friday 25th November, we had our Aquathlon event at school. The children in grades 3 to grade 5 were running and swimming, competing against each other. They started off in the car park where they ran either one or two laps depending on their grade and then swam 1, 2 or 4 laps depending on their developmental stage in swimming. Whatever events they took part in, they were cheered on by their classmates, and it is wonderful to see this encouragement and camaraderie amongst our students.

As I mentioned earlier in the article, Monday, 28th November has been declared a public holiday so there will be no school on that day. In regards to the rotation, Day 5 will be skipped and Tuesday, 29th November will be Day 6.
Dates for your diaries
Monday 28th Nov: Public holiday no school
Wednesday 30th Nov: G5 parent workshop (venue: old music room)
Wednesday 30th Nov: ES assembly G4
Tuesday 6th Dec: STEAM morning in ES
Friday 9th Dec: Christmas/Holiday bazaar
Friday 16th Dec: Christmas assembly
Saturday 17th Dec – Monday 9th Jan: School holiday
Tuesday 10th Jan: Start of Semester 2.
---
From the Secondary Principal
By Sandy van Nooten
This week in Secondary
A short, busy week – It was lovely to have a long weekend after our giant re-accreditation extravaganza last week. The visitors had lots of fantastic things to say and have given us some ideas of where we might focus in the future. They loved our community and raved about our students. A special thank you to all the parents and students who met with the various visiting teams. They ran out of superlatives when describing their interactions. Once we receive the official report, we'll let you know.
Season 2 ASAs – The second season of ASAs kicked off this week. It's fantastic to see so many students signed up for sports and clubs. Here's a link to the season 2 schedule.
Grade 12 Retreat & Group IV Project – The IB requires that all DP/CP students collaborate on a Group IV project. This week our Grade 12 students travelled to Sekeping Serendah to work on their Group 4 Project. This is a collaborative project where students of Biology, Chemistry, Design Technology and Physics apply their skills and knowledge to address an issue or solve a problem on a given theme. This year's theme was Landscapes (both natural and artificial). Students were tasked with carrying out an investigation or designing a tool to solve a problem or complete a task. Their knowledge and skills, combined with creative and critical thinking, enabled them to further develop their understanding of the relationship between scientific disciplines and their connections with other areas of knowledge. Experiments included measuring the pH of water at various distances downstream from the Serendah waterfall, building a raft to navigate the stream, and extracting electricity from the soil. As we were very close to being at one with nature, with the faintest of phone signals, perhaps the main collaborative tasks were preparing and cooking a BBQ on Wednesday evening and breakfast on Thursday morning. (from Mr Moore, HOD Science)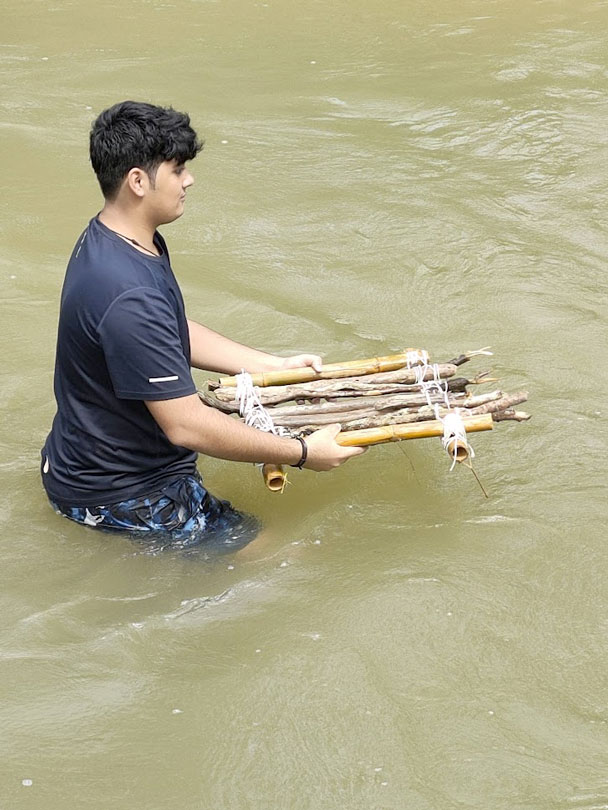 Aquathlon – Today, Secondary students participated in a range of Acquathlon events. There were team events (one swimmer, one runner and one team manager) and a range of individual events. The short course was 50 metre swim, 1 lap of the car park. The mid course was 100 metre swim, 2 laps of the car park. The long (crazy) course was 200m swim and 3 laps of the car park. It was great to see students involved and cheering on their house teams. Congratulations to Terra, who won the Secondary section. Huge thanks to Ms. Powell and her PHE team for organising and running this fabulous event.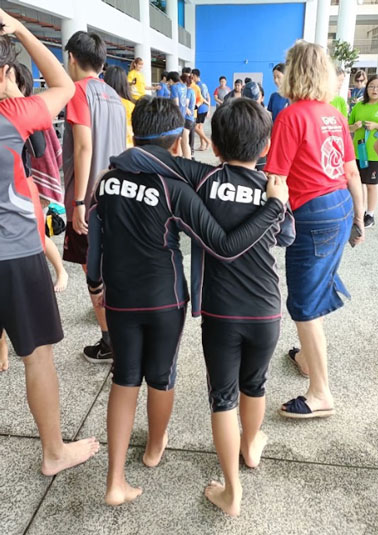 Zomi – We are organising another drive to support Zomi Education this holiday season. Anyone can be involved. There are three main ways you can make a donation. Fill and wrap a shoebox as a gift for a Zomi student, donate some of the items that they desperately need, or give money. Here's the letter from Mr. Craig Wilson, who is leading this project this year. It gives much more detail on how we can get involved and logistics for delivery, etc.
Upcoming events in Secondary (between now and the end of the semester)
3 day weekend – Holiday on Mon 28th Nov (Tues will be a Day 6)
OPEN DAY – Sat 26th Nov (9:30 to 12:30). Will involve some teachers & some student ambassadors.
Gr.11 Exams – Thu 1st Dec to Mon 5th Dec
MYP Vis Arts Exhibition – Mon 5th Dec to Fri 16th Dec
Holiday Bazaar – Fri 9th Dec (12 to 7pm)
3 day weekend – Holiday on Mon 12th Dec
MB Closes – Tue 13th Dec (at 8:00am)
S1 Reports Released – Thu 15th Dec (by 4pm)
Christmas Assembly – Fri 16th Dec. We will follow the Collapsed (assembly) schedule.
HOLIDAY – Sat 17th Dec to Mon 9th Jan
Parent Session Overview (for the year) – Here's a link to all the parent workshops in Secondary.
Sports Fixtures Overview – Here's a link to all the sports fixtures for season 1. Some 'friendly' games might pop up from time-to-time. Mr. Wilson will keep us posted.
Useful links for parents

Student LaunchPad (this is the place to go to find out what's happening in school on a day to day basis). It also has a 'quick links' section where you can find lots of important documents.
Secondary Assessment Procedures – a 4 page document outlining our assessment expectations and procedures. (Also available from Student LaunchPad & Splash)
A to Z Secondary Handbook – This gives an overview of all our policies, expectations and procedures. (Also available from Student LaunchPad & Splash)
Have a lovely weekend.
Regards
Sandy
---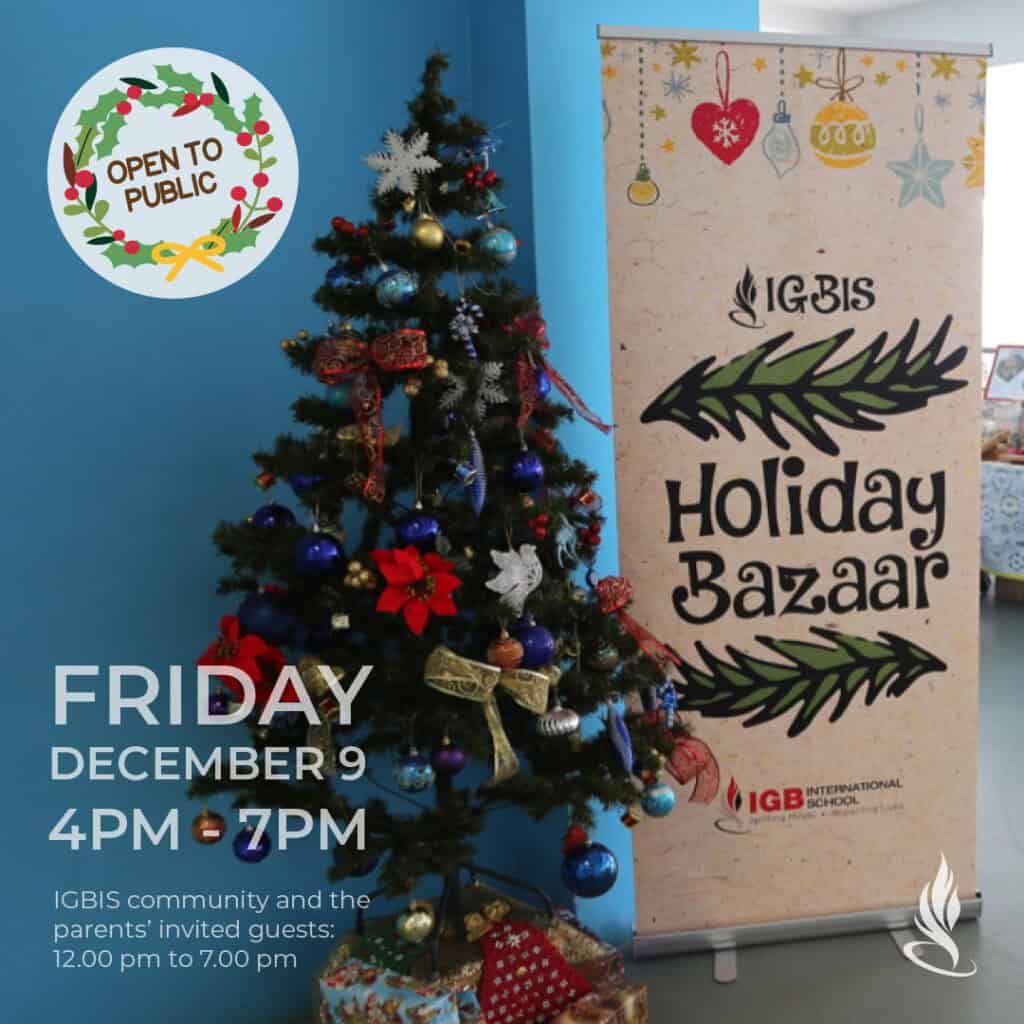 ---
What's Happening with the Counsellors
By The Counselling Team
AMP and Homeroom Sessions, Parent Morning, Uni Visit, Exam Stress Series, Department Meeting, Student Meetings, Uni App Help Lunches & Workday, the Friday Feel Good Messages, and Weekly Newsletters – it's been a packed 4-day week this week!
Make sure to check the IGBIS School Counseling Website for this week's updates.
Parents and students can access the website directly from their Splash Pages, and remember to use your IGBIS email address as the website is only accessible to current IGBIS families.
November and Boundaries, Part 4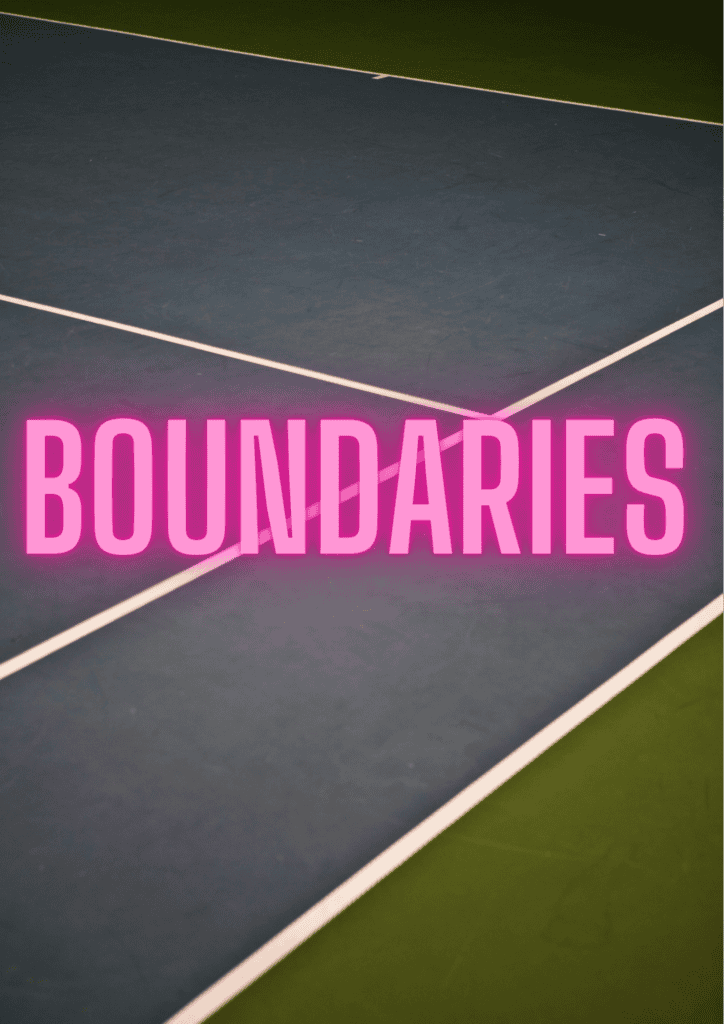 Access this week's Friday Feel Good message on our School Counselling Webpage HERE
The Counseling Team,
---
Hoodies are Now Available at the Uniform Shop
Good news everyone! A new batch of red, grey and black hoodies have just arrived at our Uniform Shop. Grab 'em fast as we only have a limited quantity available!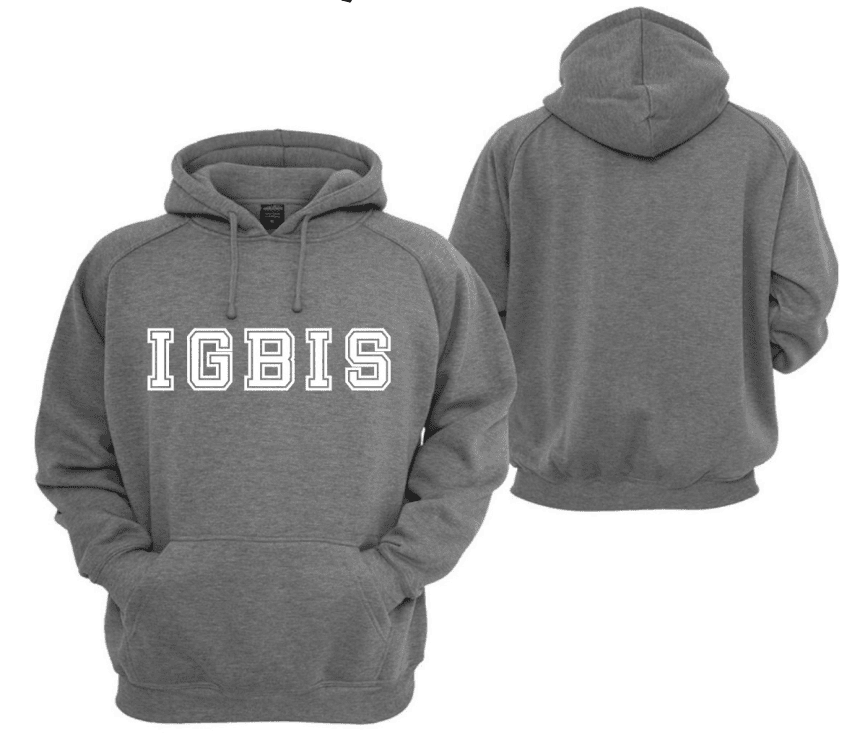 ---
Future Planning Weekly Update
By Amanda Lopez
Highlights of the Week:
**NEW** What's Next? Session confirmed – Applying Europe
Tuesday, 6 December, Time TBA (most likely in the late afternoon/early evening)
Many have asked specifically for information about Spain, Germany, France and other European locations, thus, we've been able to invite representatives from these locations to guide us through why and how to apply. While it is not our normal Wednesday meeting time, please save the date and join us!
Upcoming What's Next? Session: Applying Holland
Wednesday, 30 November, 8:15 (parents)/3:15 (students)
Access previous What's Next? Sessions HERE.
Exam Stress Series
Our Exam Stress Series has kicked off! For grade 9 – 11 students and parents, weekly sessions are being sent out, which will cover mindfulness, sleeping, eating, and grounding techniques as we prepare for exams in December.
You can access the series HERE, which updates weekly as new sessions are added.
For Grade 11 & 12 Parents, we held our Exam Prep Session on Thursday – you can access the slides HERE. We've made a point to make the slides text heavy, so for those that could not attend, you can still get the information in (hopefully) a way that makes sense.
Reminder for students that every Friday, during the last 10 minutes of lunch (1:30 – 1:40) we have mindfulness meditation practice in the 7th floor yoga room.
Upcoming Events:
Tuesday, 29 November – UK Uni Fair
9:35 – 10:00 – Open Fair (DP/CP Lounge)
10:00 – 11:20 – Breakout sessions – Student registration required in Cialfo
Universities Attending: Birmingham, Bristol, Cardiff, Exeter, Leeds, Newcastle, Nottingham, Queen Mary, Sheffield, Southampton, Warwick, York
Grade 12 College/University Applications:
DEADLINE ALERT: Friday, December 9 – For students applying to 1 January, 15 January, or 25 January deadlines, your applications are due Friday, 9 December. If you cannot make this deadline, read below for absolute deadlines that you MUST meet…
Common Apps – you MUST complete the counsellor and recommender section no later than December 13, so that teachers and I have time to complete your recommendations prior to break. I cannot guarantee that your teachers (and I) will be working over the holidays.
Students applying to UCAS, if you do not pay and submit your application by December 9, I MUST have your application no later than Wednesday, January 18 by 7:30 am so that I can process your applications and get them submitted before January 20 as we are on holiday from January 22 – 25.
Students applying to other countries that are NOT UCAS, please keep in mind that I do NOT have access to your application, thus if you want me to look over your application, you need to make an appointment with me between now and December 16th, as we will be out on holiday from December 17 – January 10 and again January 21 – January 25.
University of the Week:
York University (Canada)
In coordination with our What's Next? Session on Canada this week, we're highlighting York University – a public university located in Toronto, Canada. Check them out.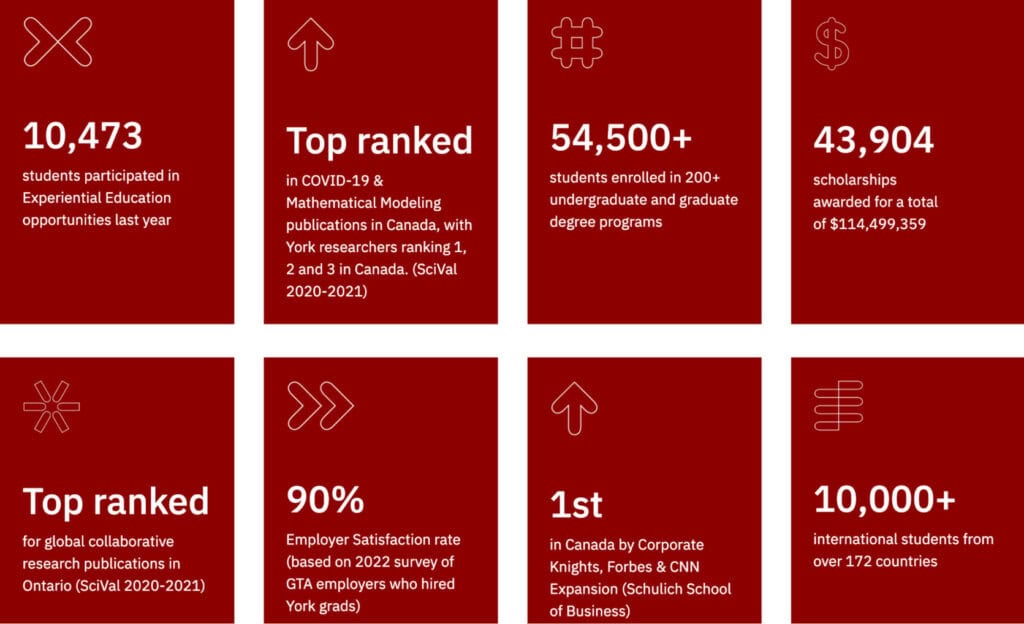 Resources and Opportunities:
Ideas for Holiday Break
While this article is geared towards Grade 11s and the upcoming Winter Break, the information can be applied for any high school students for any holiday break. ***Emphasis on the volunteering, travelling, and focusing on your physical and mental health***
The college application interview can be tricky, nerve-inducing, or both — add a global pandemic to the mix, and things get even more confusing! While interviewing virtually is similar to interviewing in-person, there are some things you should know about the virtual interview before starting. As someone who has been through countless virtual interviews, I am here to share a few tips to help ensure your virtual interview is a success!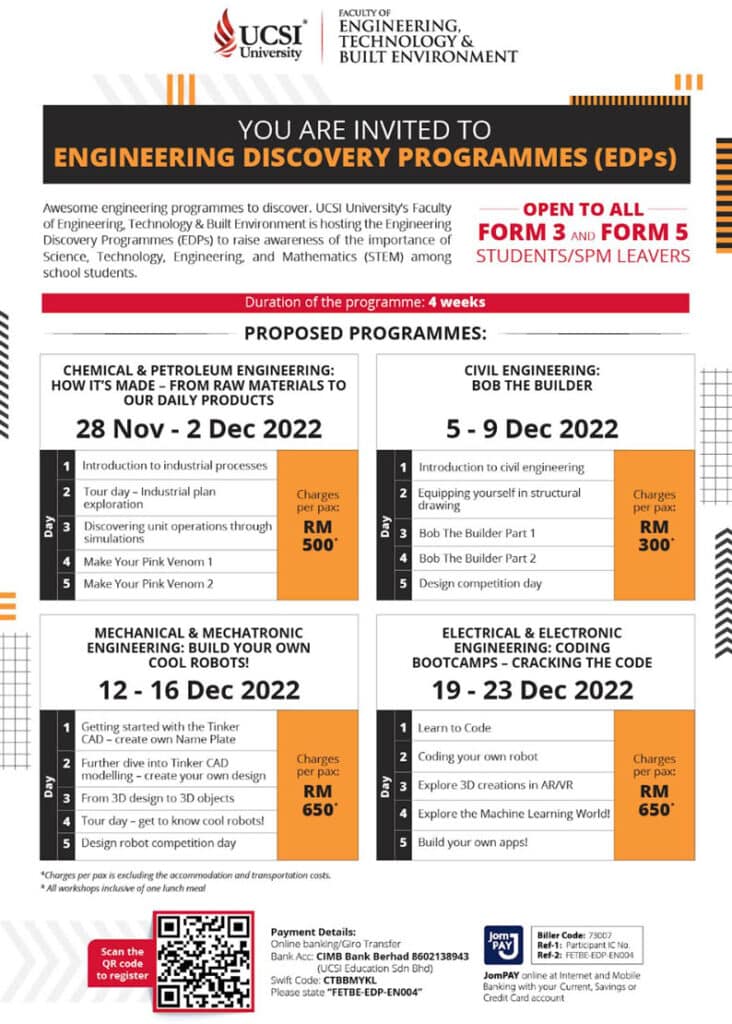 Minnesota State University Scholarship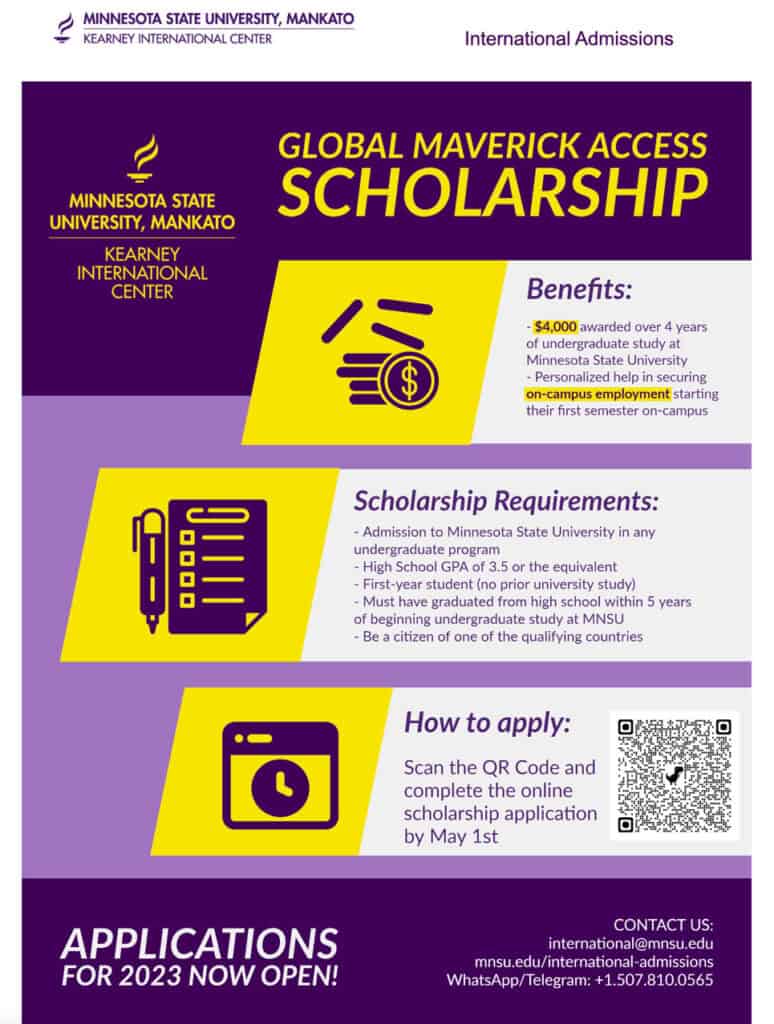 From MABECS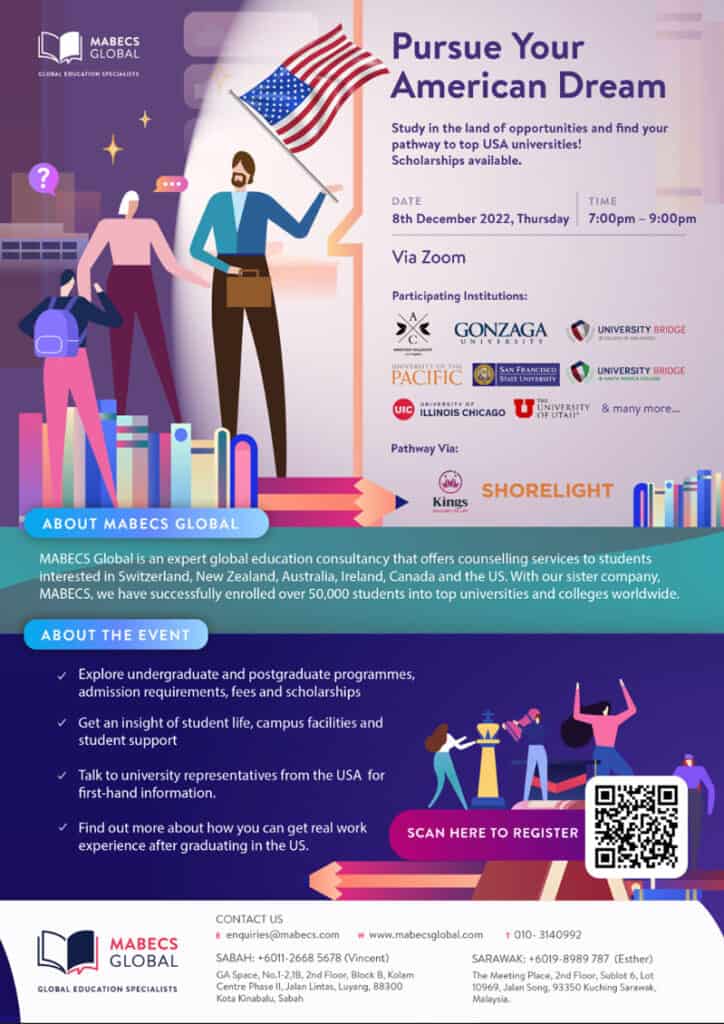 Popular Resources and FAQs
Questions, Support, and Help
Amanda Lopez (Grades 9 – 12 Universities Counseling & Social/Personal Counseling)
To schedule an appointment –
---